Can Snowbirds Travel with Medical Marijuana?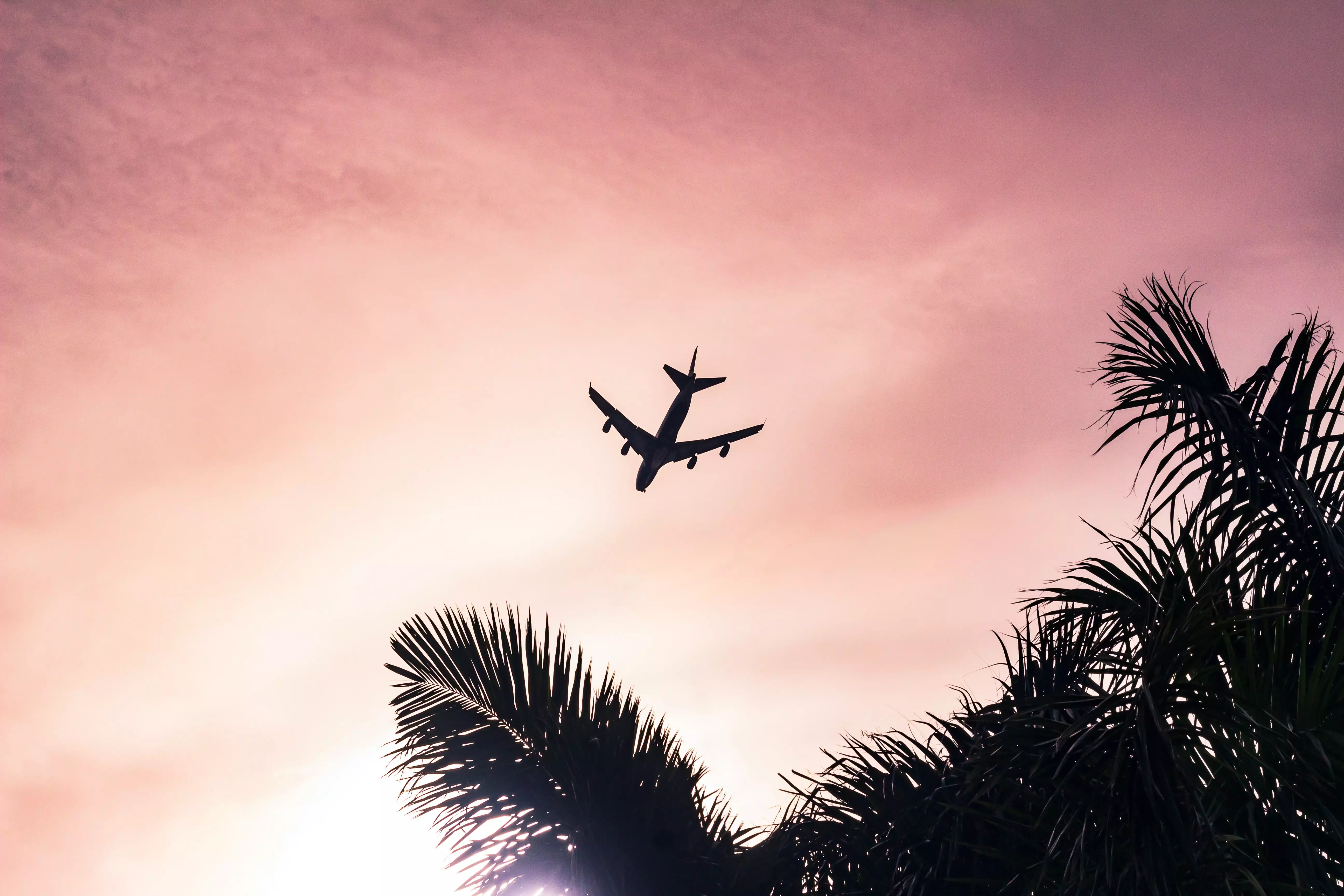 While much of the mid-western and eastern United States is suffering through cold and rainy winter weather, Florida enjoys a temperate tropical escape. It is no wonder that every year Florida sees a temporary 5% population increase as snowbirds arrive to spend winter in the Sunshine State. One burning question is, can snowbirds legally travel with medical marijuana?
A seasonal resident in Florida can apply for and become certified as an MMJ card carrier. You do not need to have an MMJ card in your home state. As long as you meet the legal criteria set by the state of Florida, a seasonal resident can become a supervised medical marijuana user.
The state of Florida has one of the best and most compassionate approaches to certified medical marijuana. Because Florida is a hub for tourists and snowbirds and retirees, the medical marijuana laws were written to include part-time residents.
A seasonal resident must meet certain criteria in order to become certified for medical cannabis in Florida. Before applying for an MMJ card, the seasonal resident must be living within the State of Florida for at least 31 consecutive days.
After that period, the seasonal resident or snowbird can contact an a specially-trained physician. The physician will conduct a physical evaluation with you in-person or by secure, HIPAA-compliant video conferencing (telehealth). During the course of your medical history review, the marijuana doctor will confirm that you have a qualifying condition that meets state requirements.
If you have a qualifying diagnosis for a Florida medical marijuana card, the physician will help you process your application. Part of the application process requires that every medical cannabis cardholder is added to the Florida Medical Marijuana Use Registry. This is a HIPAA-compliant, confidential registry that is secure and private. The list is never made public, and it is not searchable by employers or members of the public.
Can I Bring Medical Cannabis to Florida While on Vacation from Another State?
If you are a snowbird and vacationing in Florida for part of the season, you may be asking yourself, can I travel with my medical marijuana product? You may be a legal resident of another state and also be an MMJ card carrier in that state. Being a cardholder in two states might lead you to believe you can bring your medical marijuana from one state to the other.
To put it plainly, it is illegal to cross state lines with cannabis, whether you are a permanent resident or a snowbird. This includes medically supervised and dispensed marijuana products. Marijuana remains a Schedule 1 drug, according to the DEA and Federal law. Therefore, you can be charged with possession of an illegal substance if you are travel with medical marijuana domestically.
What does that mean for snowbirds who are traveling annually to winter in Florida? Purchase only the quantities you need for therapeutic use once you have arrived at your Florida residence.
What if I Am Driving to a State That Permits Adult-Use Cannabis?
This is another tricky question due to the contradiction between state and federal laws regarding medical marijuana. For instance, if you were traveling directly from Florida to Maine (which permits Adult Use) you might think that you are safe from prosecution for possession of marijuana.
As you travel, you will be passing through many states that do not permit adult-use. Even though you are a medical cannabis cardholder in Florida, you probably don't have a legalized card for every state you are driving through. This means you are taking a substantial legal risk. And in either case, as of the time of this writing, traveling across state lines with medical marijuana products is a federal crime.
In 2020 (and at time of writing) the following states had fully legalized Adult-Use laws:
Washington
Oregon
California
Nevada
Colorado
Illinois
Michigan
Maine
Vermont
Massachusetts
Both medical marijuana and adult-use cannabis are completely prohibited in Idaho, South Dakota, and Nebraska. All other states not listed above have legalized medical cannabis under the supervision of a trained marijuana doctor. Each state has a separate set of requirements and qualifying health conditions that must be met before a medical marijuana card is issued.
The bottom line is that a snowbird in Florida could not travel to an adult-use state without passing through other states with strict medical cannabis laws. That is how some MMJ cardholders from Florida have found themselves with a legal issue. They were simply unaware they were breaking the law.
Can I Fly with Medical Cannabis if I Am a Florida Card Holder?
Did you know that every airport in the United States falls under federal jurisdiction? It doesn't matter what state you fly to. When you walk into an airport you are immediately under the power of federal statutes and laws. Whenever you are on federal property, such as a National Park or government office, the possession of a controlled substance is instantly categorized as a felony offense.
Because the Federal Government does not recognize medical marijuana separately from other Schedule 1 controlled substances, any individual traveling through an airport with medical marijuana can be arrested for possession or even drug trafficking charges. If it is the first charge, it may be pleaded to a misdemeanor. Individuals who have previous drug possession charges can be fined and incarcerated. The average penalty for a felony conviction of marijuana possession on federal property is about ten (10) years in prison. 
The safest thing to do is to NEVER fly with medical cannabis. Your MMJ cardholder status in the state of Florida will not make you immune to federal drug possession charges if you travel with it. Buy only the quantities you need for therapeutic use in Florida while you are there.
How Do I Dispose of Unused Medical Marijuana in Florida?
When it is time to leave, you will need to find a community take-back center. They will safely dispose of your unused medical marijuana. You may not return unused medical cannabis to the dispensary. It is illegal for any dispensary to accept returned products, even for disposal.
You might think it is not a big deal to throw away your medical cannabis, but here is some advice:
Do not give your leftover medical cannabis to a friend or relative. This applies even if they are a medical marijuana cardholder or not.
Do not dispose of your medical marijuana in normal household trash. This poses a danger to wildlife and members of the public who may find and misuse it.
Do not flush medical cannabis products down the toilet. It is a misdemeanor crime to dispose of any kind of medication through the sewer system, and that includes medical marijuana.
5 Best Practice Rules for Snowbirds Certified for Medical Marijuana in Florida
Let's recap on some of the rules and advice to avoid legal complications, and ensure you have a relaxing and healthy seasonal residency in Florida:
Only purchase the amount of medical cannabis you need from a Florida MMTC monthly. This will avoid any risks of storing or stockpiling your medical marijuana.
Never travel out of Florida State with medical marijuana products on your person (or in your vehicle).
Never sell or give your medical cannabis to anyone else. Even if they have a Florida MMJ card. 
Never dispose of medical cannabis improperly.
Never travel to or through a property owned or managed by the Federal Government. Medical marijuana card issuance will not protect you from felony charges. Possession of a controlled substance on federal property is an automatic felony offense. 
We hope we've helped you answer some questions about Florida medical marijuana regulations and guidelines for snowbirds and seasonal residents. Marijuana Doctors is an information service, helping connect qualified patients to the online information and resources they need to become informed about medical cannabis in Florida.
Find a Florida medical marijuana doctor near you for first-time certification or recertification services.
This article was originally published on Abby Services.