Trulieve Opens of Their 50th MMTC in Daytona Beach, Florida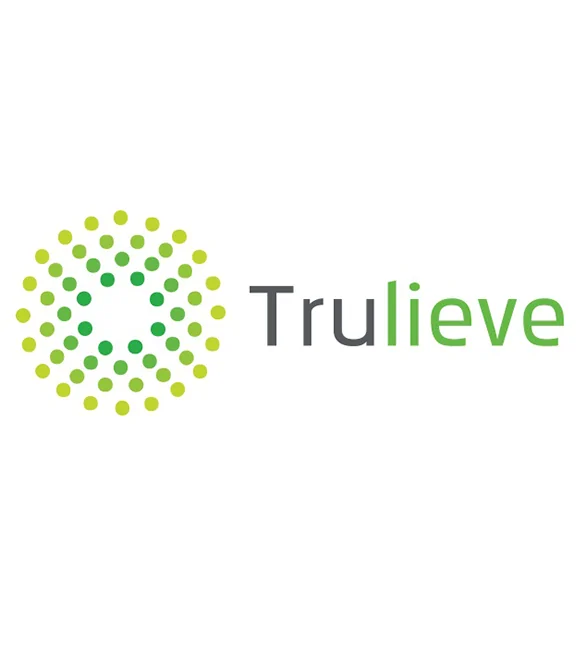 On Friday, May 22, 2020, the largest Medical Marijuana Treatment Center (MMTC) operator in the State of Florida just celebrated the opening of its 50th store in Daytona Beach. The Office of Medical Marijuana Use (OMMU) in Florida recently announced that the medical marijuana patient registrants had reached 340,000 individuals with an active medical cannabis card.
To date, Trulieve is currently providing just over 50% of the State of Florida's overall medical cannabis products to patients, through 2.500 registered ordering physicians. There are 48 Trulieve dispensaries in the State of Florida, one in the State of California (Palm Springs), and one location in Connecticut. A new location will open soon in Massachusetts.
The new MMTC in Daytona Beach, Florida is one of the largest dispensaries owned by the medical cannabis provider. Trulieve has built a reputation on providing relaxing, sterile, and professional dispensary retail environments that put patients at ease, in a beautiful (and not intimidating) setting.
The new medical marijuana dispensary features 1,500 square feet of display cases, with products and devices for patients to explore. Inside the dispensary are 14 "selling points" or staff-assisted counters where patients can ask questions about specific products, or types of medical cannabis.
When patients are first certified for medical marijuana, they often have no idea what kind of cannabis will be right for their medical condition. Some certifying physicians may have knowledge of different strains of medical marijuana and provide recommendations, but many leave that counseling to the experts at the dispensary to advise patients.
The first visit for a certified medical cannabis patient at a Trulieve dispensary involves an orientation to medical cannabis. The patient is required to show their Florida medical marijuana card and government-issued photo identification. The health conditions and symptoms are then discreetly discussed by a Trulieve employee, to provide recommendations on products, and delivery methods that are comfortable for the patient.
The ribbon-cutting ceremony at the MMTC observed social distancing protocols for prevention, consistent with Trulieve Cannabis Corporation's leadership and commitment to safe and compliant medical cannabis dispensing.
About Trulieve Cannabis Corporation
In May 2020, Trulieve also reported its first-quarter financial update. The rapid growth of Trulieve Cannabis Corporation nationwide has tracked increasing revenues for shareholders (CSE:TRUL) by an average of 116% year over year to $96.1 million.
In terms of regulated medical cannabis products, Trulieve now has over 300 SKUs for patients and a vast assortment of quality medical marijuana options for patients. Florida requires medical cannabis dispensaries to be vertically integrated for "seed-to-sale", which means that licensed dispensaries must cultivate, ship, and manufacture their own products. Florida dispensaries are not permitted to purchase raw cannabis from suppliers or "middlemen" in a concerted effort to remove organized crime from the production and delivery of medical marijuana in the state. And as a strict quality control measure, with full accountability to the grower-producer-manufacturer and dispensary.
Trulieve is also "Growing" a National Wellness Community
Part of the success story of Trulieve and the rapid growth of the medical cannabis dispensary nationwide is the cultivation of a vibrant wellness community. Trulieve customers are invited to regular events to "connect" with their MMTC and budtenders in Daytona Beach and elsewhere.
During the special events, patients are educated on a variety of topics and have an opportunity to ask questions about different products and wellness recommendations. This transparency, while encouraging healthy living with the benefit of medical marijuana therapies creates strong retention of customers who appreciate the service and transparency of the organization.
Part of the community outreach activities also includes education for physicians. This is an important aspect and something that differentiates Trulieve as an integrity provider of medical marijuana products. The "TruTalks" events are an excellent educational initiative that helps patients feel more informed about medical marijuana as a treatment option.
Many physicians may not understand medical marijuana applications, and free information session invites are sent to doctors, who can attend at a local dispensary, to learn more about products, new research, and compliance procedures for patients. This can also help physicians determine if they wish to become a certified marijuana doctor, to help patients acquire access to legalized medical marijuana.
This story was originally posted on Yahoo! Finance.