How do Seasonal Residents of Florida Get a Medical Marijuana Card?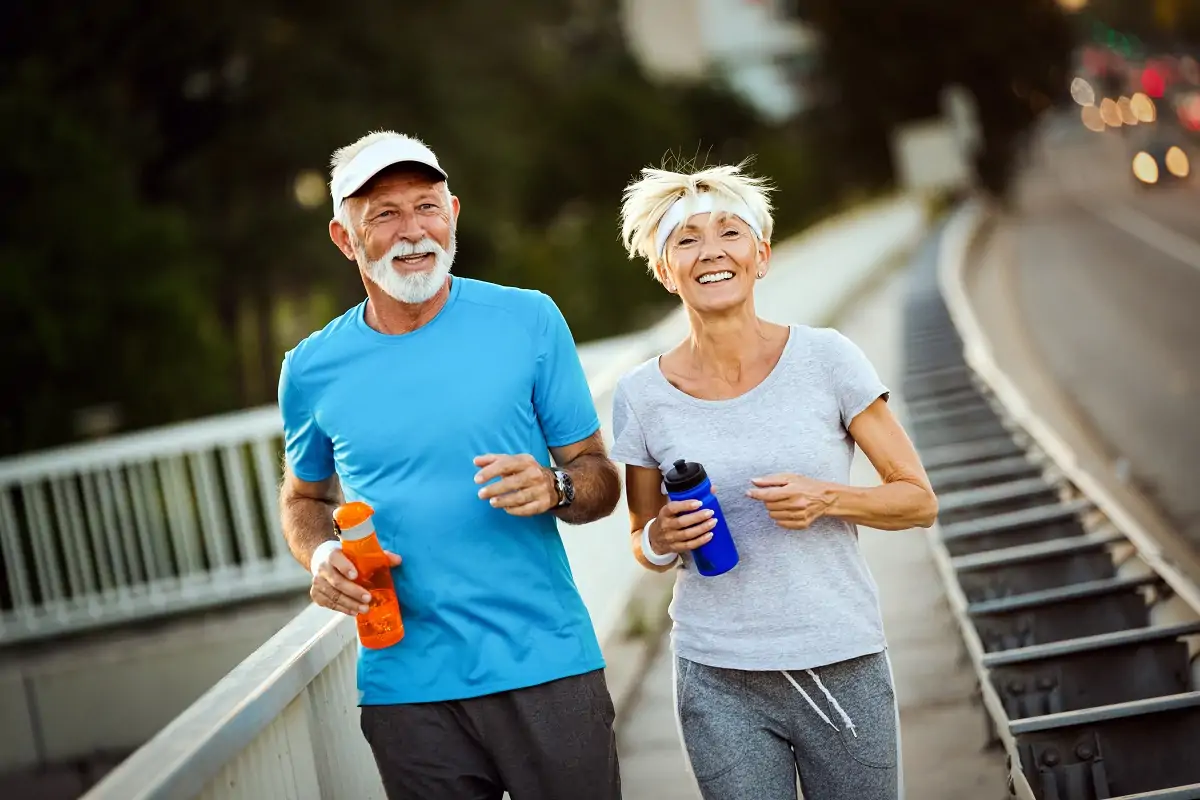 The Sunshine State attracts anyone and everyone who loves warm tropical weather and beautiful beaches. It is no surprise that Florida has a large seasonal resident population of seasonal residents, or "snowbirds." These are people who escape during the winter months and stay for 4-6 months. Given the time spent away from home, can seasonal residents get a medical marijuana card? The answer is yes.
Florida does allow snowbirds, who are medical marijuana patients, to be certified as a seasonal resident. Those individuals with qualifying health conditions can apply for a medical marijuana card in Florida.
Why Does Florida Allow Seasonal Residents to Become Certified for Medical Marijuana?
Many people believe that they have to be a permanent resident to access legalized medical marijuana. The State of Florida made important accommodations for the wellness of seasonal residents first. New Florida medical marijuana laws provide seasonal residents with access to therapeutic cannabis, but they must be under the supervision of a certified physician.
Do seasonal Florida residents have many qualifying health conditions? In 2005, a research study was published that provided some insight into the health needs of seasonal Florida residents. This study helped determine whether the state would grant medical marijuana to part-time residents. The results showed an almost identical rate of health care need in comparison to Florida residents and snowbirds, or seasonal residents.
The conclusion of the research suggests that therapeutic accommodations would need to be provided to seasonal residents. The individual does not need to hold an MMJ card in their home-state. The number of seasonal residents or snowbirds in Florida increases by about 5% every year. It was important for the state to remove obstacles to access for patients. Including those who call Florida their part-time home.
The Process for Seasonal Residents to Get a Medical Marijuana Card in Florida
There are a few extra steps required for seasonal residents of Florida who want to access legalized medical cannabis. It is worth the extra work considering that the majority of US states do not allow non-residents to be medical marijuana cardholders.
1. A Thirty-One-Day Minimum Stay Required
A seasonal resident must prove that they have been living in Florida for more than thirty-one consecutive days. Seasonal residents have to prove the intention to remain in the State of Florida for several months. This is meant to avoid medical marijuana tourists and short-term vacationers from exploiting a loophole.
Florida law stipulates that medical marijuana access should be provided for therapeutic use. Therefore, it restricts access only to those with qualifying diagnoses. Currently, recreational cannabis is not legalized in the State of Florida. Possession of cannabis without a valid medical marijuana card in Florida can result in a charge. The penalties vary depending on the quantity in possession for personal use.
2. You Must Prove to the OMMU That You are Living in Florida
The Office of Medical Marijuana Use (OMMU) is the regulatory body that reviews, writes, and implements the laws for medical cannabis. This includes dispensing, safety, certification of patients, and the definition of qualifying health conditions.
One of the most important messages from the OMMU is to consult first with your primary health care provider. The consent or approval of the therapeutic use of medical marijuana is not required by your family doctor. A record of qualifying health diagnoses is required as part of the certification process.
In the State of Florida, some documentation must be provided to the OMMU that verifies your presence within the state. Article X Section 29 of the Florida Constitution [pdf link] and 381.986 of the Florida Statutes prioritizes the health and safety of Florida residents and seasonal snowbirds.
The required documentation includes a copy of a valid Florida driver's license. Seasonal residents of Florida may not have a state-issued driver's license. When that happens, applicants for medical marijuana cards can provide two of the following documents to prove part-time residency:
A deed or mortgage to a property owned in Florida.
A lease for a property that is rented in Florida.
A utility bill (dated within two months at the time of application)
A piece of mail from a financial institution, checking, savings, or investment statement(s) dated within two months at the time of application. The documents must show the rented or owned residential address in Florida.
Mail from the Federal or State government to the Florida address of seasonal residency.
A recreational trailer hook-up, lease statement, or work order on a lot or rented residence in Florida, that is not older than two months at the time of application.
If you are a regular seasonal resident of Florida, providing the documentation is uncomplicated. It needs to be presented at the time you are evaluated by a licensed Florida medical marijuana doctor.
3. You Must be Evaluated by a Medical Marijuana Treatment Center (MMTC)
Providing proof of a health diagnosis or condition that qualifies under Florida law is not enough to complete the certification process for a medical marijuana card. Prospective cardholders must be seen in-person and evaluated by a certified physician. This must be a doctor who is trained and licensed to provide recommendations on medical cannabis and therapeutic use.
In Florida, many MMTC's offer this evaluation online through a HIPAA-compliant video conferencing system. You will be able to see the doctor while you discuss your medical conditions. The doctor will determine if your diagnosis meets the criteria to qualify for a legalized medical cannabis in Florida.
Seasonal residents will need to pay a fee for the certified medical evaluation. Marijuana doctors in Florida can charge an additional fee for seasonal residents and for processing the proof of residency for the OMMU.
What Happens if the Seasonal Resident Returns Home Early?
A concern for seasonal resident medical marijuana cardholders in Florida is the time constraint defined in the law. If they decide to return to their residential location after the thirty-one-day residency, do they need to surrender the medical cannabis card?
Once you have successfully applied for and received your Florida medical marijuana card, it is yours to keep for a period of seven months. If you do not renew your MMJ card before it expires, you will be required to make a new application and pay fees for processing again.
Seasonal residents of Florida must renew their medical cannabis card 45-days before the expiration. This is legally required in Florida. You cannot renew your medical marijuana card earlier than that.
Florida is considered a national model for legalized medical cannabis. They put the needs of all qualifying patients first. While snowbirds from across the United States escape the winter months in Florida, they can enjoy the wellness benefits of medical cannabis under the supervision of a certified Florida marijuana doctor.