How COVID-19 Changed the Medical Marijuana Industry in America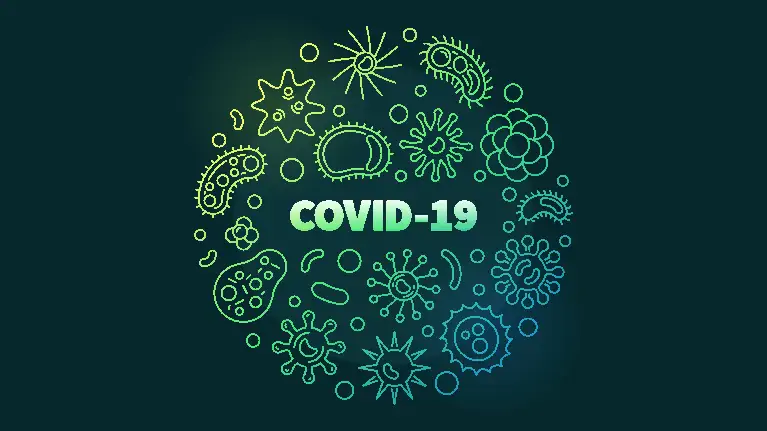 As the United States contends with the first global pandemic since the Spanish Flu in 1918, the impact of the COVID-19 coronavirus on the cannabis industry has, for the most part, been positive. The medical marijuana industry had to pivot hard in order to serve patients with chronic diseases and immune-compromised conditions.
What are some of the major industry changes that have occurred in the American cannabis industry, as a result of the COVID-19 health emergency? Will some of the positive changes to state regulations remain after the health crisis is over?
Medical Cannabis Designated as an Essential Health Service 
It felt like a vindication for medical cannabis business owners. During the pandemic, the President gave each state the authority to choose which businesses are essential. Fortunately, for US patients, medical marijuana providers were allowed to remain open. This includes physicians who provide online health evaluations and licensed medical marijuana dispensaries.
That may be surprising when you consider that many states have yet to push legal reforms that reduce possession of personal amounts of cannabis to a ticket and fine, rather than a misdemeanor charge. Medical cannabis patients are legally permitted to possess personal amounts with defined restrictions on the number of ounces they may have at any given time. This varies from state to state.
What could have happened if states had not designated medical cannabis affiliated businesses, manufacturers, dispensaries, and physicians as an essential service? Millions of patients nationwide would have been denied access to the medicine they need. Medical marijuana helps patients to manage chronic health conditions, cope with debilitating symptoms, and improves their overall quality of life.
Lawmakers knew that 'pulling the plug' on medical marijuana patients during the pandemic would not have been in the best health interest and needs of their constituents. Furthermore, it may have inadvertently created a rush to alternatives and increased demand for opioid medications and prescription NSAIDs for pain management. Either option has a high-risk potential of addiction, overdose, and harmful health side-effects. 
What will be interesting to see in the long-term—after the resolution of the current COVID-19 health emergency—is how this designation of an "essential service" for patient care may impact state legislation and legal reform. It may prompt further decriminalization measures at the state level across the country, and clemency for individuals incarcerated for off-label medical use prior to legalization in each state.
Physicians Move to Online Cannabis Health Evaluations 
Before the pandemic arrived, some physicians were conducting patient health evaluations via secure video-conferencing with patients. For the most part, the option was used only for patients or caregivers (on behalf of patients) that could not safely visit a doctor's office for the evaluation. When social distancing required medical offices to impose restricted access, certifying physicians were forced to quickly change their model and allow online virtual consultations with patients.
Telehealth technology has been rapidly expanding and is regulated at the state level for medical cannabis registration in legalized jurisdictions. In some locations across the United States, only state-certified physicians can provide the necessary physician recommendation to help patients become medical marijuana cardholders. In other areas, any board-certified physician with an established relationship to the patient may recommend therapeutic medical cannabis.
One example of the accommodation to allow telemedicine evaluations for marijuana patients are the steps taken in Colorado. In March 2020, physicians were not permitted to use video consultations for MMJ patient recommendations. However, Colorado lawmakers provided a temporary order to allow physicians to conduct virtual evaluations during the COVID-19 pandemic. After the COVID-19 pandemic is managed and we may enter into a 'new normal' of healthcare precautions aimed at reducing infection rates. It will be interesting to see how many states will permanently legalize telemedicine for medical cannabis patients.
Medical Cannabis Sales Up and Adult-Use Sales Down During COVID-19 Pandemic
Was anyone surprised that medical cannabis sales skyrocketed in most states across the country? By March 2020 the impending impact of the COVID-19 viral threat was realized. The governments began legal lockdown temporary policies and there was a rush by consumers to purchase necessary supplies. This pandemic-panic purchasing behavior led to the 'Great Toilet Paper Shortage' of 2020. It also led to an increase in legalized medical cannabis sales. 
No one was really sure what would happen to the medical cannabis industry in the United States. Rumors swirled that dispensaries may be shut down for pandemic prevention protocols. What if medical marijuana cultivators were also required to shut down? What about the processors and manufacturers of medical cannabis products? Would the shelves of local dispensaries be empty too, like the supermarkets?
The great uncertainty and fear of high-demand and low-supply created a panic purchasing situation. Many states have reported record-breaking cannabis sales during the COVID-19 health emergency, such as Florida and California.
Adult-use, or recreational cannabis, sales took a large hit nationwide. They were not protected by the "essential service" regulations and were forced to shutter dispensaries. This, in turn, increased patient registrations for medical cannabis in states where both medicinal and recreational cannabis were legalized.
Herb-Side Pick-Up and Delivery of Medical Cannabis Products 
If medical cannabis patients were not able to head to their local dispensary to purchase medicinal marijuana, the alternatives were to either order online for delivery or call ahead to purchase. Calling ahead meant you needed to drive to the dispensary and use an "herb-side pick-up" service.
Medical dispensaries had to cope with the impact of foot traffic into the retail location as well as potential health risks to both employees and other patients. Licensed medical marijuana patients have chronic health conditions that can predispose them to increased infection risks as they are immune-compromised. Having patients infect other patients wasn't a safe option.
Dispensaries were quick to implement safe alternatives for patients. Dispensaries that did not have an effective e-commerce website in place rapidly developed that service. This has enabled patients to continue purchasing their medical cannabis when they need it.
Many dispensaries also expanded their patient consultation services. Some dispensaries added virtual consultations with budtenders in the dispensary. This allowed the continuation of expert product suggestions including cannabis types, strains, and accessories to be purchased online. 
Cannabis industry analysts predict that the sales of medical cannabis in 2020 may reach $11 billion dollars nationwide. By 2025, retail sales of medical and recreational cannabis are projected to reach $23 billion dollars. As states evaluate medical cannabis as a safer alternative for patients with opioid addiction, coupled with the value of tax revenues from the medical marijuana industry, we may see more legal accommodations to protect patient access in the future.