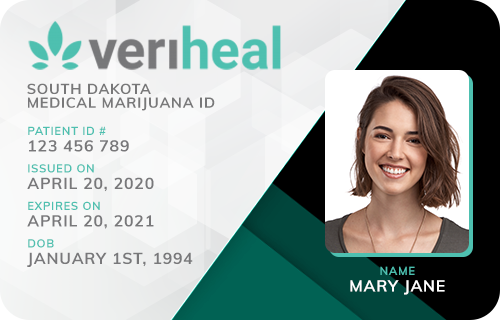 Veriheal

Verified
Yuma, CO
(99) Reviews











(99) Reviews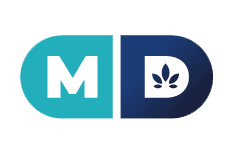 MD Prime

Verified
Yuma, CO
(42) Reviews











(42) Reviews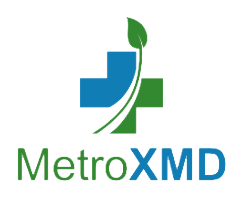 MetroXMD

Verified
Yuma, CO
(15) Reviews











(15) Reviews











General Info
Known for its stunning landscape and cannabis-friendly culture, Colorado became one of the first states to legalize cannabis for medicinal use in the United States in November 2012. Decriminalization for recreational use occurred shortly after, in December 2012.
Age Requirements for a Colorado Medical Marijuana Card
Colorado residents who are at least 18 years old or older at the time of application are eligible for medical marijuana recommendations as long as they meet additional criteria set forth by the state's Medical Marijuana Registry.
The state prohibits cannabis possession by anyone under the age of 21. However, minors with certain health conditions may qualify to use cannabis medicinally if the following conditions are met:
Be 17 years old or younger

State of Colorado residency is necessary

A primary parent or guardian must register for primary caregiver status

Have an existing qualifying medical condition

Both parents must provide written consent for medical cannabis treatment
Minors must also have a written formal diagnosis certifying their qualifying medical condition from two different licensed physicians. Additional stipulations apply for caregivers of minors.
Qualifying Conditions in Colorado
To qualify for a medical marijuana card, the Colorado Department of Public Health & Environment (CDPHE) requires patients to have at least one of the following health concerns.
Autism, including autism spectrum disorders

Post-traumatic stress disorder or PTSD

Cachexia, a fat and muscle wasting disease

Cancer

Positive HIV or Human immunodeficiency virus status

AIDS or Acquired-immunodeficiency syndrome

Glaucoma

Chronic muscle spasms

Severe nausea

Seizures
Colorado is also one of several states that allow medical marijuana access for certified patients with debilitating symptoms due to certain autoimmune or chronic conditions, such as MS or multiple sclerosis, ALS (amyotrophic lateral sclerosis), epilepsy, etc. Patients with degenerative disorders or medical ailments treatable with prescription opioids (ex. severe pain) are also potentially eligible to use medical cannabis in Colorado.
Cost of Medical Marijuana Card in Colorado
In Colorado, the fee for patients applying directly through the state's Medical Marijuana Registry program averages around $25. Processing fees apply, which can increase the overall price. Even still, the cost of medical marijuana recommendation cards in Colorado is among the lowest in the country.
In addition to the application fee, patients must see an approved medical marijuana physician for an evaluation before their application is processed. Medical marijuana evaluation prices vary by provider but typically range from $75 to $150. These same fees also apply to recommendation card renewals. The state also offers financial assistance for low-income applicants. More info is available through the state's website.
Medical cannabis card application and evaluation costs are typically lower for patients who use an all-in-one marijuana recommendation and evaluation network, such as the Marijuana Doctors website. Though the costs associated with getting a medical marijuana card may seem inconvenient, it's a small price to pay for peace of mind and access to medical cannabis without legal consequences.
Details About the Medical Marijuana Process in Colorado
Colorado residents must have a valid form of identification and current medical documentation certifying their qualifying condition to become a patient. Parents or guardians with eligible minors must provide medical documentation from two different physicians. All new patients, as of January 2022, must have documentation from two physicians from different practices validating their qualifying medical condition. 
In addition to securing the necessary paperwork, patients must make an appointment to see a medical marijuana doctor for an evaluation. Patients must bring a recent copy of their medical records to their medical marijuana evaluation appointments for review. 
The purpose of the assessment is for patients to discuss their qualifying condition or health symptoms and concerns with a licensed medical marijuana physician to learn if medical cannabis may benefit their situations. 
After learning of their medical marijuana evaluation status, approved patients can submit their applications to complete the process online through the CDPHE, Medical Marijuana Registry portal, or via the Marijuana Doctors website.
Locate Colorado Dispensaries
Currently, Colorado has over 425 medical marijuana stores and 622 marijuana retail facilities for patients and recreational users to shop for cannabis. Patients can visit any approved medical marijuana retail facility in the state for their medical marijuana needs. The following types of medical marijuana products are available for purchase at dispensaries across the state.
Concentrates

Distillates

Flower

THC oil 

Vape cartridges

Edibles

Creams, ointments, and topicals

Capsules and tablets
Need to find the closest medical marijuana dispensary to your location? We've got you covered. Simply click here to find Colorado dispensaries near you.
FAQs About Getting a Medical Marijuana Card in Colorado
Becoming a medical patient in Colorado is convenient and easy. However, we understand that the process may still seem confusing for some, and that's okay. We've put together this frequently asked questions section to provide additional insight so patients can safely access medical cannabis for their treatments.
Is it Worth it to Get a Medical Marijuana Recommendation in Colorado?
The short answer: yes! Medical patients have access to lower pricing, better cannabis product selection, and marijuana products with higher THC content. Patients also have higher cultivation and possession limits.
Medical Cannabis Patient Limits in Colorado
With the recent passing of HB21-1317, Colorado residents with valid medical marijuana recommendations can purchase up to 8 grams of cannabis concentrates, such as shatter, wax, etc., or 2 ounces of raw cannabis flower. Exceptions are available for patients with extenuating circumstances. However, petitions to lift the cap on possession limits must include a statement from a primary care physician stating the necessity.
How Long Is My Medical Cannabis Card Valid?
Colorado medical marijuana recommendations are valid for 12 months. After which, renewal is necessary for patients to retain the right to legally procure, cultivate, and use medical cannabis without legal consequences.
How to Renew Medical Marijuana Cards in Colorado
Renewing medical recommendation cards is a pretty straightforward process. However, life happens, and delays can occur that unintentionally cause some patients to end up with expired cards. We encourage patients to renew their medical marijuana registry cards at least 30 days before the expiration date to prevent this from happening.
Renewals submitted via the state's Medical Marijuana Registry website are usually processed within three business days. Applications with errors or outdated information may take longer to process or be denied. Upon approval, applicants can view and print their cards online.
Renewing medical marijuana recommendations in Colorado is fast, easy, and convenient on the Marijuana Doctors website. Patients simply login to their accounts, update any outdated information, and provide a copy of their most recent medical documentation and driver's license or state identification card. Once that's complete, they can schedule an appointment with one of our medical marijuana physicians online to complete their evaluation for recertification to finish the renewal process.
What About Lost or Stolen Medical Marijuana Recommendation Cards?
Patients can view and access their recommendation cards online. Patients can go to the state's website directly to view and print a digital copy of their missing cards for lost, stolen, or damaged medical recommendation licenses.
What's a Medical Marijuana Caregiver?
Caregivers are individuals acting in a legal capacity to help qualifying patients procure or use cannabis to treat their health concerns. Colorado residents who are interested in becoming caregivers must apply for a license. To qualify, applicants must be at least 18 years old, not a current owner of a medical marijuana business, and have no professional medical affiliation with their patients. Medical patients with active recommendation cards are prohibited from becoming caregivers for others. Patients are not required to have caregivers.
Colorado recognizes the following types of medical cannabis caregivers.
Cultivating caregivers can grow a set number of marijuana plants per patient.

Transporting caregivers are legally allowed to procure and deliver medical cannabis to patients and minors who cannot leave their homes.

Advising caregivers are allowed to provide patients with advice regarding medical marijuana for their conditions. Advising caregivers are prohibited from purchasing, storing, cultivating, or transporting cannabis.

Parent or legal guardian caregivers represent minors under the age of 18 and use marijuana for medicinal purposes.
Upon approval, caregivers receive medical marijuana licenses with the names of their patients.
Does Colorado Accept Out-of-State Medical Marijuana Recommendations?
Some states provide reciprocity privileges to out-of-state patients to purchase from their dispensaries. Sadly, Colorado does not currently allow nonresidents with out-of-state recommendation cards to buy medical marijuana from its state-licensed marijuana dispensaries. However, visitors over the age of 21 can purchase cannabis for recreational use. The purchase limit for nonresidents is one ounce. 
Where Can I Find a Real Colorado Medical Marijuana Doctor?
Marijuana Doctors is a one-stop medical cannabis website for adults interested in getting their medical recommendations and evaluations online. Use the Find a Doctor Locator to locate an approved medical marijuana evaluation provider today!
Can You Grow Cannabis in Colorado With a Medical Card?
The short answer is yes. However, each jurisdiction has unique stipulations regarding the number of medical cannabis plants patients and caregivers can grow and possess in their homes. Patients with valid cannabis recommendation cards can legally grow up to six marijuana plants. But, of the six, only three mature marijuana plants are allowed.
Colorado medical cannabis patients reserve the right to petition the CDPHE medical marijuana registry enforcement program to increase their cultivation limit. Additional medical documentation from a doctor is necessary to grow seven or more cannabis plants at a time. For patients requiring 100+ plants, judicial clearance is also required.
Caregivers can grow up to 36 plants concurrently, as long as they have five patients. Cultivation and possession limits are lower for caregivers with fewer than five patients. There are exceptions for some caregivers to grow up to 99 cannabis plants. State authorization is necessary.
Recreational users can grow cannabis in Colorado without a medical card. But, they are limited to six cannabis plants, with no more than three past the flowering stage at any time. For adults over 21 without medical recommendation cards, limits are capped, and strict regulations apply.
Why Choose Marijuana Doctors?
Marijuana Doctors caters to the medical cannabis community. We partner with professional yet compassionate marijuana-approved physicians. Our cannabis-friendly medical providers are licensed and board-certified and provide online medical evaluations for patients in states with active medical marijuana registry programs.
Talk to a Doctor
If you experience pain, nausea, or other symptoms that interfere with your daily activities or overall quality of life, a medical cannabis card may be the solution for your situation. Marijuana Doctors can help by putting you in touch with an approved medical marijuana physician to start the process.
Healthy Choices Unlimited of Denver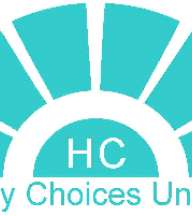 Healthy Choices Unlimited of Denver

Location:
Denver, CO
(4) Reviews



(4) Reviews



Healthy Choices Unlimited Loveland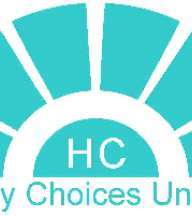 Healthy Choices Unlimited Loveland

Location:
Loveland, CO
(1) Reviews



(1) Reviews



MMJ Exams of Colorado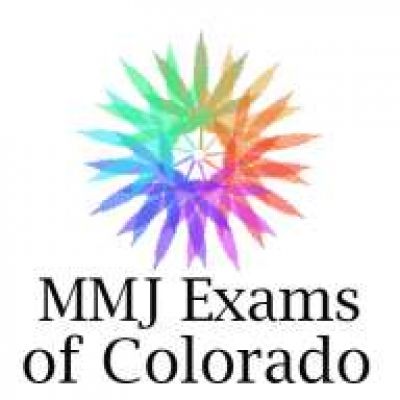 MMJ Exams of Colorado

Location:
Colorado Springs, CO
(0) Reviews

(0) Reviews

MMJ Exams of Colorado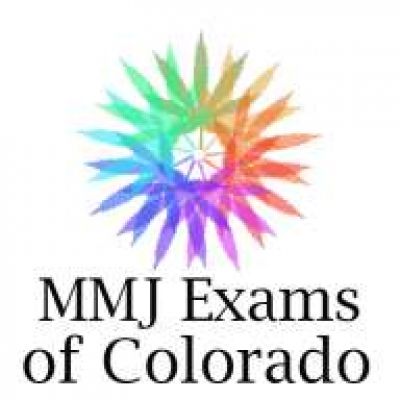 MMJ Exams of Colorado

Location:
Fort Morgan, CO
(0) Reviews

(0) Reviews

MMJ Exams of Colorado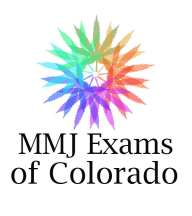 MMJ Exams of Colorado

Location:
Greeley, CO
(6) Reviews

(6) Reviews

MMJ Exams of Colorado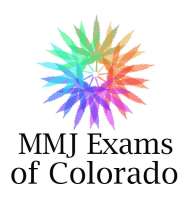 MMJ Exams of Colorado

Location:
Longmont, CO
(4) Reviews

(4) Reviews

Cohen Medical Centers - Denver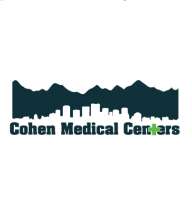 Cohen Medical Centers - Denver

Location:
Denver, CO
(0) Reviews


(0) Reviews


MMJ Exams of Colorado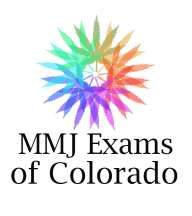 MMJ Exams of Colorado

Location:
Denver, CO
(3) Reviews


(3) Reviews


MMJ Exams of Colorado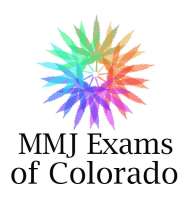 MMJ Exams of Colorado

Location:
Denver, CO
(2) Reviews

(2) Reviews

Med Card Associates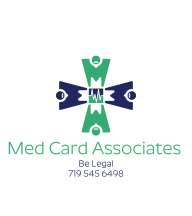 Med Card Associates

Location:
Pueblo, CO
(2) Reviews

(2) Reviews

Healthy Choices Unlimited Grand Junction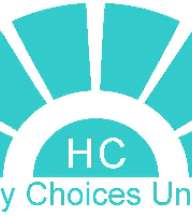 Healthy Choices Unlimited Grand Junction

Location:
Grand Junction, CO
(2) Reviews



(2) Reviews



Medical Alternatives Clinic - Colorado Springs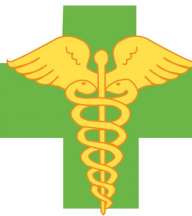 Medical Alternatives Clinic - Colorado Springs

Location:
Colorado Springs, CO
(0) Reviews


(0) Reviews


Medical Alternatives Clinic - Pueblo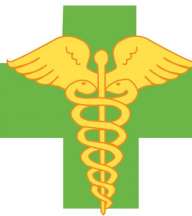 Medical Alternatives Clinic - Pueblo

Location:
Pueblo, CO
(0) Reviews

(0) Reviews

Cannabis Telemed Consultations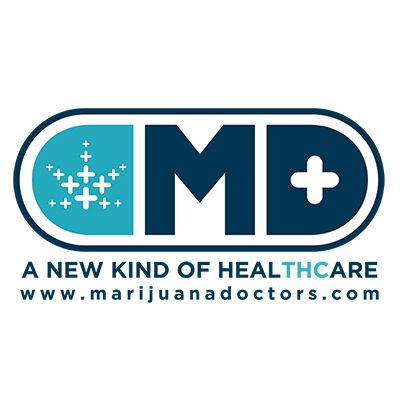 Cannabis Telemed Consultations

Location:
Lone Tree, CO
(0) Reviews

(0) Reviews

MMJ Exams of Colorado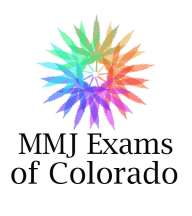 MMJ Exams of Colorado

Location:
Fort Collins, CO
(11) Reviews

(11) Reviews

Healthy Choices Unlimited Edwards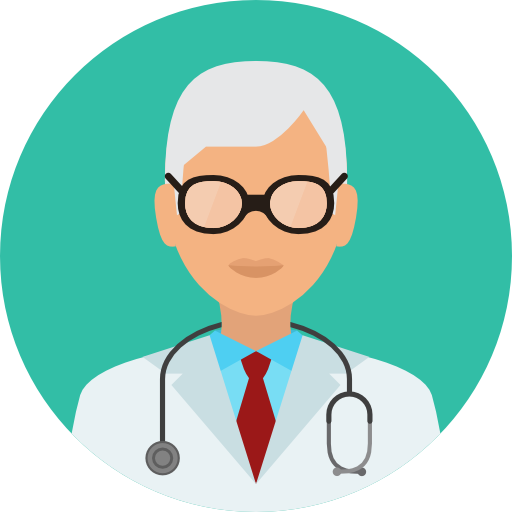 Healthy Choices Unlimited Edwards

Location:
Edwards, CO
(0) Reviews
(0) Reviews