Cooking With Cannabis: Create Your Gourmet Edibles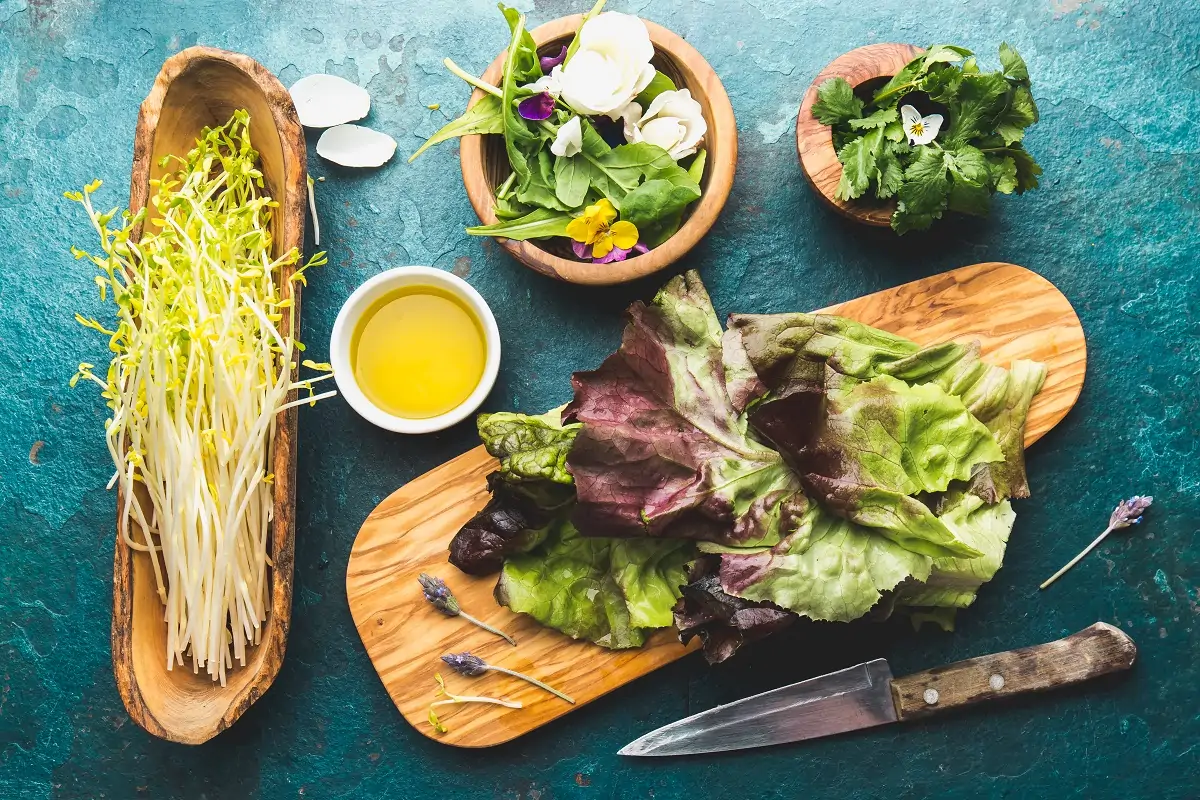 Let's start with a little confession. How many of you tried using raw cannabis to make a baked good or edible at home? Only to find that the 'effect' did not take effect even after you ate a large quantity of your culinary experiment.
People are often surprised to learn that raw cannabis contains no THC. Well, that's not entirely true. The process of activating THC happens with heat. That is when the decarboxylation occurs. And if you don't prepare your cannabis and decarboxylate it, you get the CBD benefit. And it counts as fiber. But that is all you can look forward to.
If you are stuck at home this time of year, you probably want to get creative in the kitchen. If you are a medical cannabis patient, you can experiment with other unique ways to consume your herb. From bulletproof keto coffee to breakfast bars, salad dressings, and brownies (of course), enjoy some awesome how-to culinary tips for cooking with cannabis.
How-To Decarboxylate Your Cannabis and Prepare it for Cooking
Get out your parchment paper! This essential step to activate your medical cannabis for cooking is easy. Don't let the scientific term intimidate you. It means creating a chemical change by applying heat.
For the decarboxylation process, you will want to make sure you break up your cannabis a little. But don't put it through your grinder. If it is too finely ground (and you have an oven that runs high temperature), you could turn your stove into a bong.
Spread your crumbled cannabis on parchment paper, and then on a cooking sheet. Preheat your oven to 250°F and then bake for 20 minutes. Check at about 16 minutes to make sure it is not burning. The result should be a light-medium brown color throughout.
After you remove your cannabis from the oven, the process is complete. You have activated or decarboxylated your cannabis, and you are ready to get cooking. Next question? What do you cook with activated cannabis? That's where the fun part starts.
How-To Create Cannabis Oils and Butter
Do you cook with a lot of butter? If you love using butter and making edibles, you can make your own infused butter at home. Create delicious cannabis butter for your sandwiches, toast, and cooking. The best part is that it takes less than 30 minutes to prepare:
Step 1:  Decarb your cannabis.
Step 2: Get out your crockpot.
Step 3: Place 1.5 cups of butter in the crockpot.  You can use salted, unsalted, or vegan butter.
Step 4: Add ½ ounce of decarboxylated cannabis. 
Step 5: Simmer on low for approximately 4 hours, stirring occasionally.
Step 6: Strain the butter (to remove the marijuana). You can use a straining cloth or 'cheesecloth' for this step to catch all the cannabis fibers.
Step 7: Place the finished cannabis butter in a mason jar or container with an airtight lid.  You can batch cook cannabis butter and freeze it up to six months.  Use it for baking, cooking, or on your toast.   Check out this great video for more how-tos on making cannabis butter from Cannabis Spatula.
You can also use this exact method to create cannabis-infused coconut oil for cooking. Coconut oil is the base of many baked goods, sauces, and the next recipe for a delicious and healthy salad dressing.
How-To-Create THC-Infused Salad Dressings
Some of the easiest recipes to make (and most practical) are sauces or salad dressings. If you eat many salads, adding a THC-infused dressing is a great way to microdose at lunch. You can also use the salad dressing as a dip for raw vegetables for a healthy snack.
Step 1: Add all the ingredients into a mixing bowl.  Hand mix with a spoon until blended.
Step 2: Use a funnel to pour the dressing into a mason jar or bottle.
Step 3: Refrigerate for one hour until it partially solidifies.
Step 4: Remove and let stand at room temperature for about 30 minutes.
Step 5: Shake well before using.
Try some different flavors of THC-infused salad dressings, using the method outlined above. You can get creative (who knew making your salad dressings was so easy?). If you want to pack a healthy punch, choose vegetables and fruits with natural beneficial terpenes, like mangos, apples, citrus fruit, and herbs like Oregano and Basil. Here are some great ideas to try from The Cannabis Institute.
Cannabis-Infused Honey-Mustard Dressing
1/4 of a cup of melted cannabis coconut oil
2 tablespoons of honey (raw if possible)
1/4 of a cup of olive oil
1/2 a cup of yellow mustard
Blend all of the ingredients or mix the ingredients in a large bowl with a hand mixer
Using the funnel, pour the honey mustard dressing into a container
Store in the refrigerator
Cannabis-Infused Ginger & Carrot Dressing
1/4 of a cup of cannabis-infused coconut oil
1/4 of a cup of rice vinegar
2 tablespoons of toasted sesame oil
5cm (2inch) piece of ginger
1/2 of a cup of carrots
Slice the ginger and carrots into small pieces
Add the carrots and ginger to the blender (use a large bowl and hand mixer if you do not have a blender) and mix well
Now, add the coconut oil, sesame oil, and vinegar and blend well
Remove from the blender and use the funnel to pour the dressing into a container
Store in the refrigerator
Source Web 2020: The Cannabis Institute
Remember that potency is difficult to predict when you are making cannabis-infused edibles. It can be impacted by various factors, including the THC content of the cannabis and the heat used to cook, bake, or simmer the infused food or sauce during preparation. We recommend creating a small batch first and then testing it. Make a note of the effects you feel about an hour later.
With a little culinary experimentation, you will be able to adjust accordingly to your preferences. Are you interested in some other recipes we have featured at Marijuana Doctors? Check out these pages for some delicious ideas.
Cooking with Cannabis: Chicken "Pot" Pie Recipe
Cooking with Cannabis: Stuffed Marijuana Shrooms
Cooking with Cannabis: "High Hummus"
Cooking with Cannabis: "Ganja Grilled Cheese"

Cooking with Cannabis: "Stoned Shrimp Scampi Recipe"