Cooking with Cannabis: Stuffed Marijuana Shrooms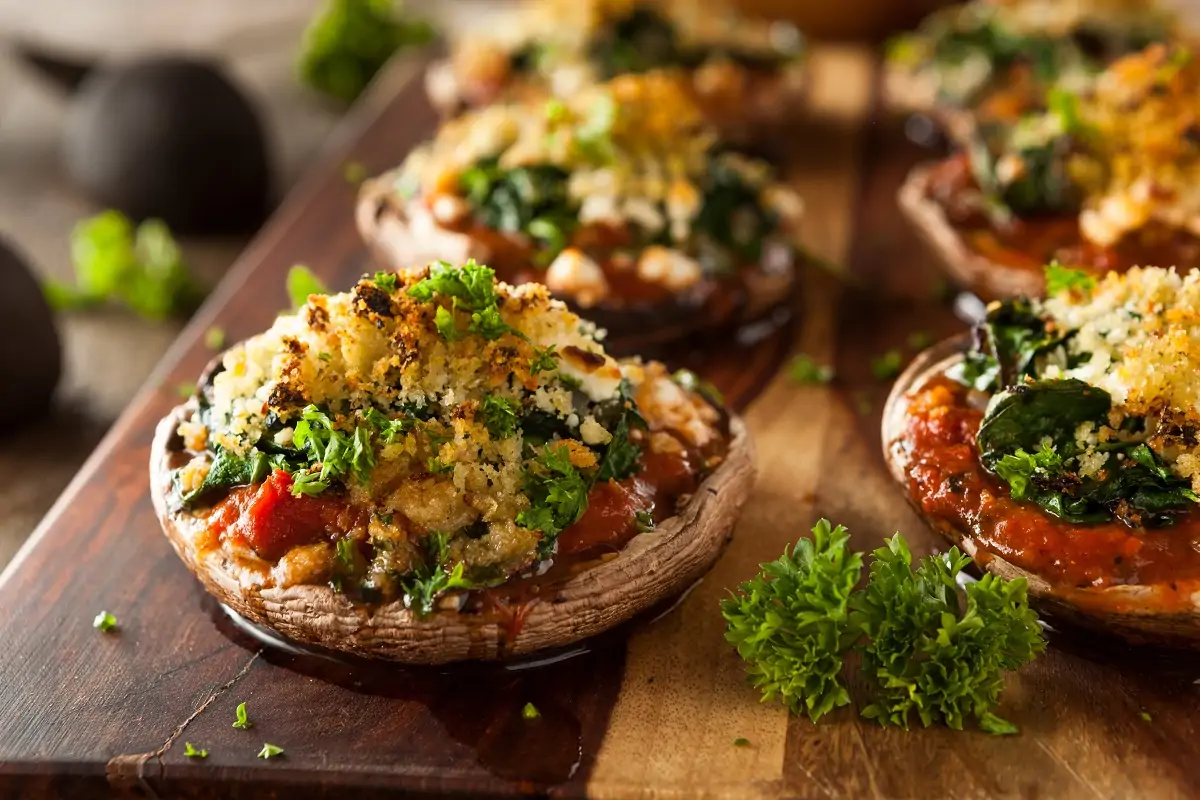 Difficulty Level: Moderate
This recipe for stuffed mushrooms infuses marijuana butter with a delicious crab cheese stuffing, resulting in a delicious way to medicate with cannabis. As always, be careful with medicating with edible medical marijuana treatments. The effects take much longer to kick in than when smoking marijuana. And remember that in order to medicate with marijuana, you must comply with your state's specific laws. Not sure how to get medical marijuana? Book an appointment with a qualified marijuana doctor at MarijaunaDoctors.com today.
Ingredients
3 tablespoons pot butter, melted
24 fresh mushrooms, rinsed
4 tablespoons pot butter
2 tablespoons minced green onions
1 teaspoon lemon juice
1 cup diced cooked crabmeat
1/2 cup seasoned breadcrumbs
1 egg, beaten
1/2 teaspoon dried dill
3/4 cup shredded Monterey Jack cheese, divided
1/4 cup dry white wine
Directions
Preheat oven to 400 degrees F. Add 3 Tbs. melted pot butter to a medium sized baking pan.
Remove stems from mushrooms. Set aside caps and finely chop stems.
Melt 4 tablespoons butter in a saucepan over medium heat. Stir in the chopped stems and green onions and sauté until soft.
Remove saucepan from heat and stir in lemon juice, crabmeat, breadcrumbs, egg, dill and 1/4 cup Monterey Jack cheese.
Place mushroom caps in the buttered pan, and stir until caps are coated with the butter. Stuff mushrooms generously with the green onion and crabmeat mixture. Top with remaining Monterey Jack cheese.
Pour wine into the pan around the mushrooms.
Bake for 15 to 20 minutes, until cheese is melted and lightly browned. Serve warm.