How to make Chocolate Almond Cannabis Truffles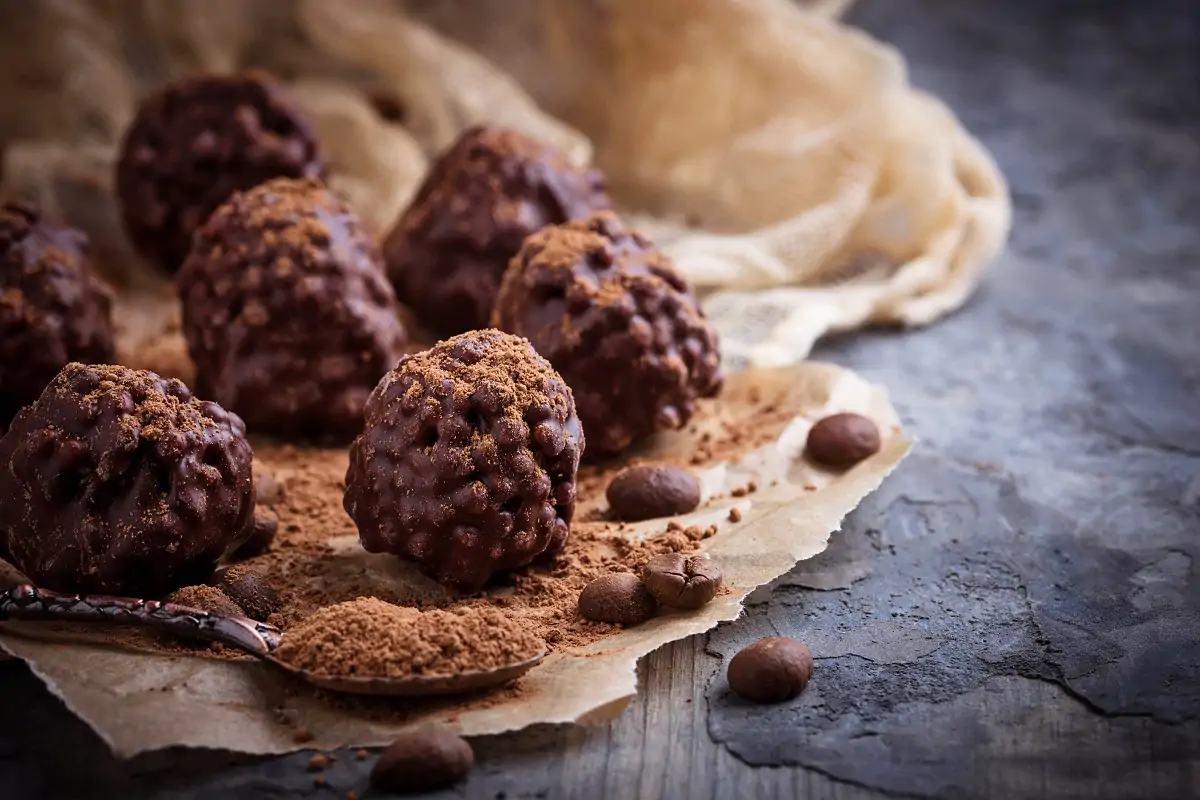 Difficulty Level: Moderate
Chocolate Cannabis Truffles are a delicious and luxurious way to medicate with marijuana to alleviate symptoms from countless medical conditions, such as cancer, glaucoma, HIV/AIDS, multiple sclerosis and more. Making pot truffles takes a bit of effort, but the end result will be well worth it. Be before medicating with marijuana, you must first ensure you are in compliance with your state laws. Don't have a marijuana card? MarijuanaDoctors.com has the largest database of qualified marijuana doctors in all legal states. Book an appointment today.
Ingredients
12 ounces semi-sweet chocolate chips
4 Tbs. cannabis butter
1/4 cup superfine white granulated sugar
2 egg yolks, beaten
1 cup finely chopped blanched almonds
1/3 cup Frangelico
½ cup finely chopped almonds to roll the truffles in
Directions
Melt chocolate in double boiler, and slowly add in the pot butter.
Add sugar, stirring constantly until the sugar dissolves.
Remove from heat and allow to cool, but do not let the mixture harden.
In a small bowl, stir a small amount of the mixture in with the beaten egg yolks, and then stir the egg mixture in with the rest of the chocolate mixture.
Mix in almonds and Frangelico.
Put the mixture in the refrigerator until it becomes firm.
Roll mixture into 1.5" balls.
Roll each ball into the chopped almonds.