Cooking with Cannabis: Chicken "Pot" Pie Recipe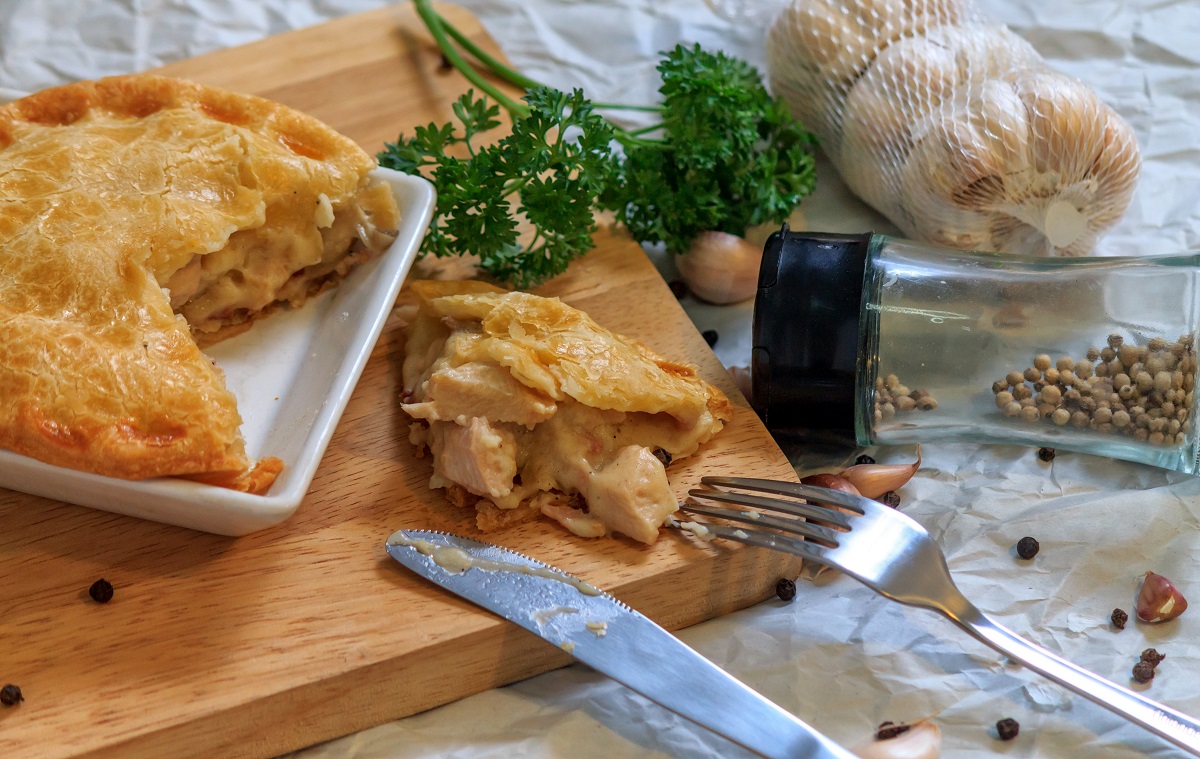 Difficulty level: Moderate
This recipe for chicken "pot" pie is the perfect way to medicate with marijuana when you're in the mood for a hearty, comforting meal. Medical marijuana is used to treat the side effects from countless ailments, including cancer, glaucoma, HIV-AIDS and more. But before you medicate with marijuana, you must first ensure you are in compliance with your state laws. Are you in need of a marijuana card? MarijuanaDoctors.com has the largest database of qualified marijuana doctors in all legal states. Book an appointment today.
Ingredients
1 pound skinless, boneless chicken breast halves – cubed
1 cup carrots, sliced
1 cup frozen green peas
3 diced red potatoes
1/2 cup celery, sliced
1 bouillon cube
1/3 cup chopped onion
1/3 cup ganja butter
1/3 cup flour
1 salt and pepper to taste
1 tsp. garlic powder
2 cups chicken broth
1 cup milk
2 (9 inch) deep dish unbaked pie crusts
1 egg, beaten (or use egg whites)
Directions
Preheat oven to 425 degrees F
In a saucepan, combine chicken, carrots, peas, potatoes, celery and bouillon cube. Add water to cover and boil for 15 minutes. Remove from heat, drain liquid and set aside.
In a saucepan, cook onions in pot butter over medium heat until soft and translucent. Stir in flour, salt, pepper, and garlic powder, mixing well
Slowly stir in chicken broth and milk. Simmer over medium-low heat until thick.
Remove from heat and mix together with chicken/veggie mixture to make the pie filling.
Add filling to bottom piecrust. Cover with top crust, seal edges, and cut away excess dough. Make small slits in the top crust and brush with egg or egg whites.
Bake in the preheated oven for 35 minutes, or crust is golden brown and filling is bubbly. Cool before serving. Makes about 8 servings.