Cooking with Cannabis: Pot Pesto Pizza Recipe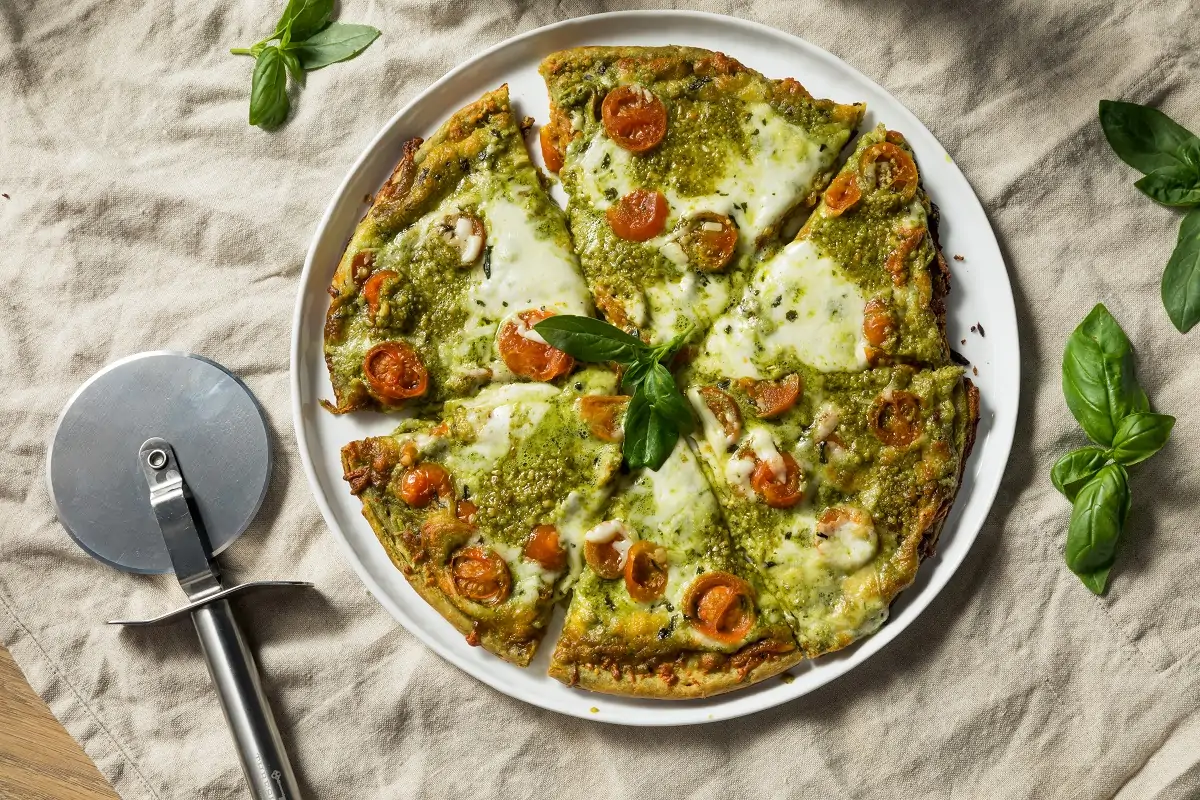 Difficulty Level: Easy
Two weeks ago we posted a delicious recipe for pesto made with infused cannabis oil. Now here's an easy way to medicate with it—with a mouth-watering protein-packed pot pesto pizza. Once you've made the pot pesto, this recipe is quick and simple to prepare, and makes a delicious snack or main meal.
Ingredients
1/2 cup pot pesto
1 12-inch pre-baked pizza crust (you can find these in your grocery store)
2 cups cooked chicken breast, cut into thin strips
1 6-ounce jar artichoke hearts, drained
1/2 cup sundried tomatoes, diced
1/2 cup shredded mozzarella cheese
Directions
Preheat the oven to 450 degrees F (230 degrees C).
Spread pesto sauce over the pizza crust.
Top with chicken, artichoke hearts, and sundried tomatoes, then sprinkle cheese all over the pie.
Bake for 8 to 10 minutes until cheese is melted and lightly browned at the edges.
Note: Before you make this recipe or any other medical marijuana recipe, you must first ensure you are in compliance with your state laws. The first step in doing so is getting a medical marijuana recommendation from a qualified doctor. Not sure where to find a marijuana doctor? MarijuanaDoctors.com can help. We have the largest database of marijuana doctors in all legal states. Book an appointment today and get the medicine you need!