Cooking with Cannabis: Gourmet Ganja Grilled Cheese with Caramelized Onions, Apples & Walnuts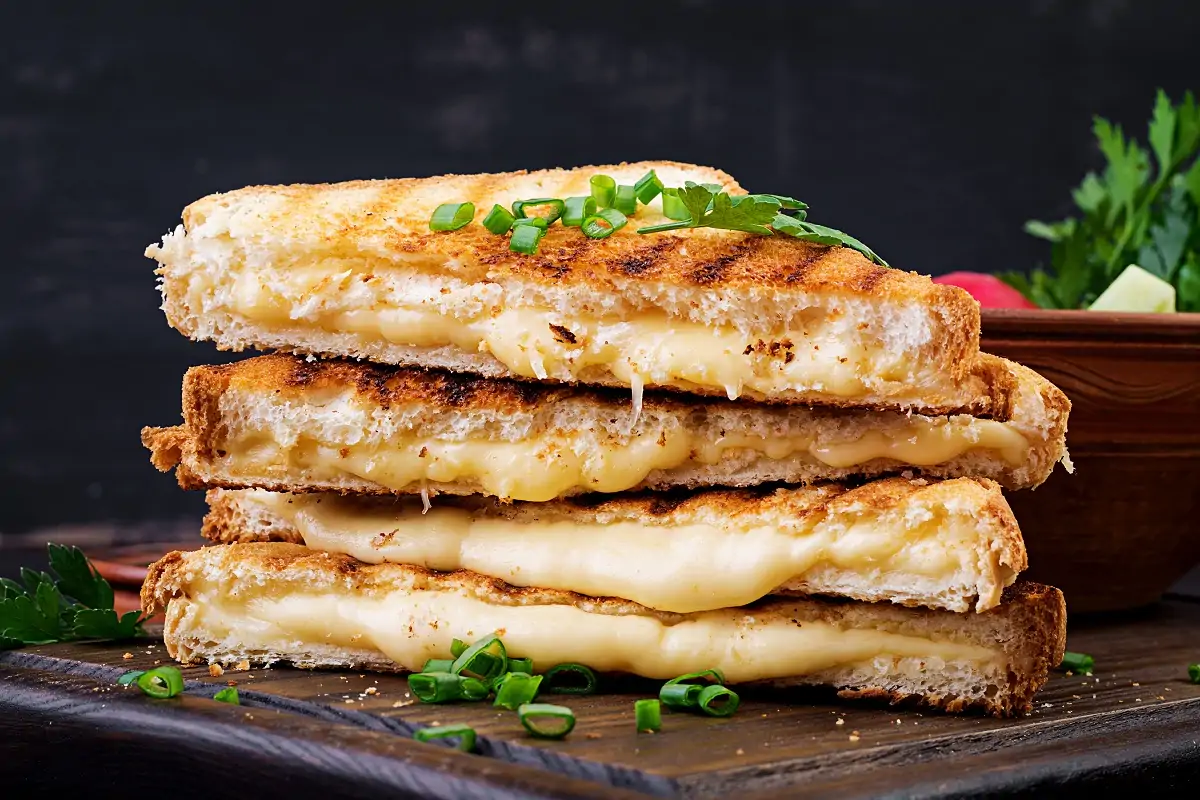 Difficulty Level: Moderate
This savory medical edible uses both pot butter and cannabis infused oil to create a delicious way to medicate. Forget plain old grilled cheese. Try this gourmet version, which features caramelized onions, apples and walnuts.
Ingredients
2 Tbsp cannabis infused olive oil, plus more as needed
1 yellow onion, sliced
1 tsp salt
1 tsp balsamic vinegar
4 slices of whole wheat bread, sliced thick
2 Tbsp cannabis butter
Handful of walnuts, chopped
1 Granny smith apple, sliced
Cheddar cheese, sliced
Directions
Cook the onions, cannabis oil and salt in a large, not nonstick pan over medium heat for about 15 minutes, stirring occasionally. (You can use pot butter if you do not have cannabis oil.)
Lower heat and cook for 30 minutes or until onions are medium brown, stirring occasionally. Add more oil if they begin to stick.
Add the balsamic vinegar and cook an additional 15 minutes. Remove from heat.
Turn on the broiler. Place an oven-safe skillet on a burner over medium heat. If you do not have an oven safe skillet, you may wrap aluminum foil over the handle.
Spread cannabis butter on one side of each slice of bread.
Place 2 pieces of bread in the skillet, buttered side down. Arrange a layer of caramelized onions on the bread, sprinkle the nuts on, then add a layer of apples, and finally, add the cheese. Cook the sandwiches until the bottom of the bread is golden brown.
Place the skillet under the broiler just until the cheese melts, checking often.
Remove the skillet from the broiler and put back on the stove over medium heat. Top the sandwiches with the second piece of bread, placing it buttered side up.
Flip the sandwiches, and cook until the bread is golden brown on the bottom.
Note: Before you make this recipe or any other medical marijuana recipe, you must first ensure you are in compliance with your state laws. The first step in doing so is getting a medical marijuana recommendation from a qualified doctor. Not sure where to find a marijuana doctor? MarijuanaDoctors.com can help. We have the largest database of marijuana doctors in all legal states. Book an appointment today and get the medicine you need!