Doctors in Washington DC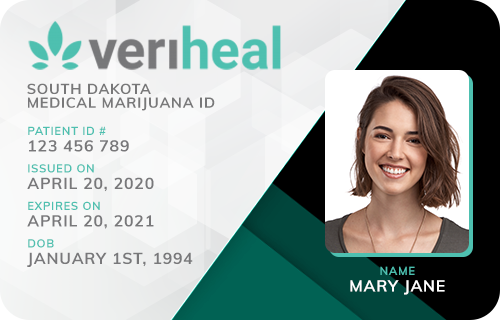 Veriheal

Verified
Washington Navy Yard, DC
(99) Reviews











(99) Reviews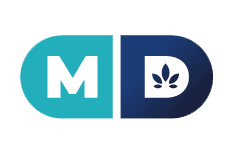 MD Prime

Verified
Washington Navy Yard, DC
(42) Reviews











(42) Reviews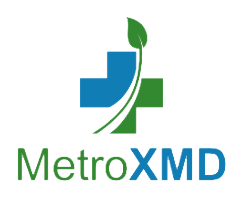 MetroXMD

Verified
Washington Navy Yard, DC
(15) Reviews











(15) Reviews











Concept Medical & Aesthetics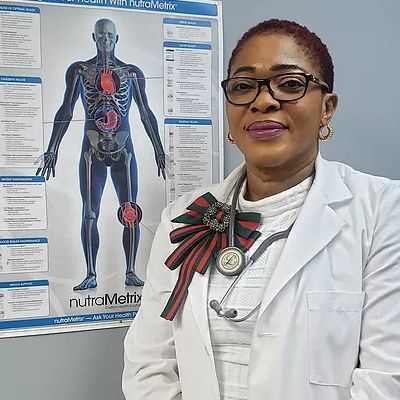 Concept Medical & Aesthetics

Location:
Washington, DC
(0) Reviews

(0) Reviews

Metro Wellness | In-Office and Online Evaluations - D.C.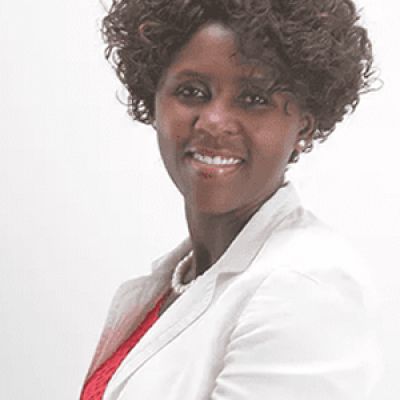 Metro Wellness | In-Office and Online Evaluations - D.C.

Location:
Washington, DC
(0) Reviews
(0) Reviews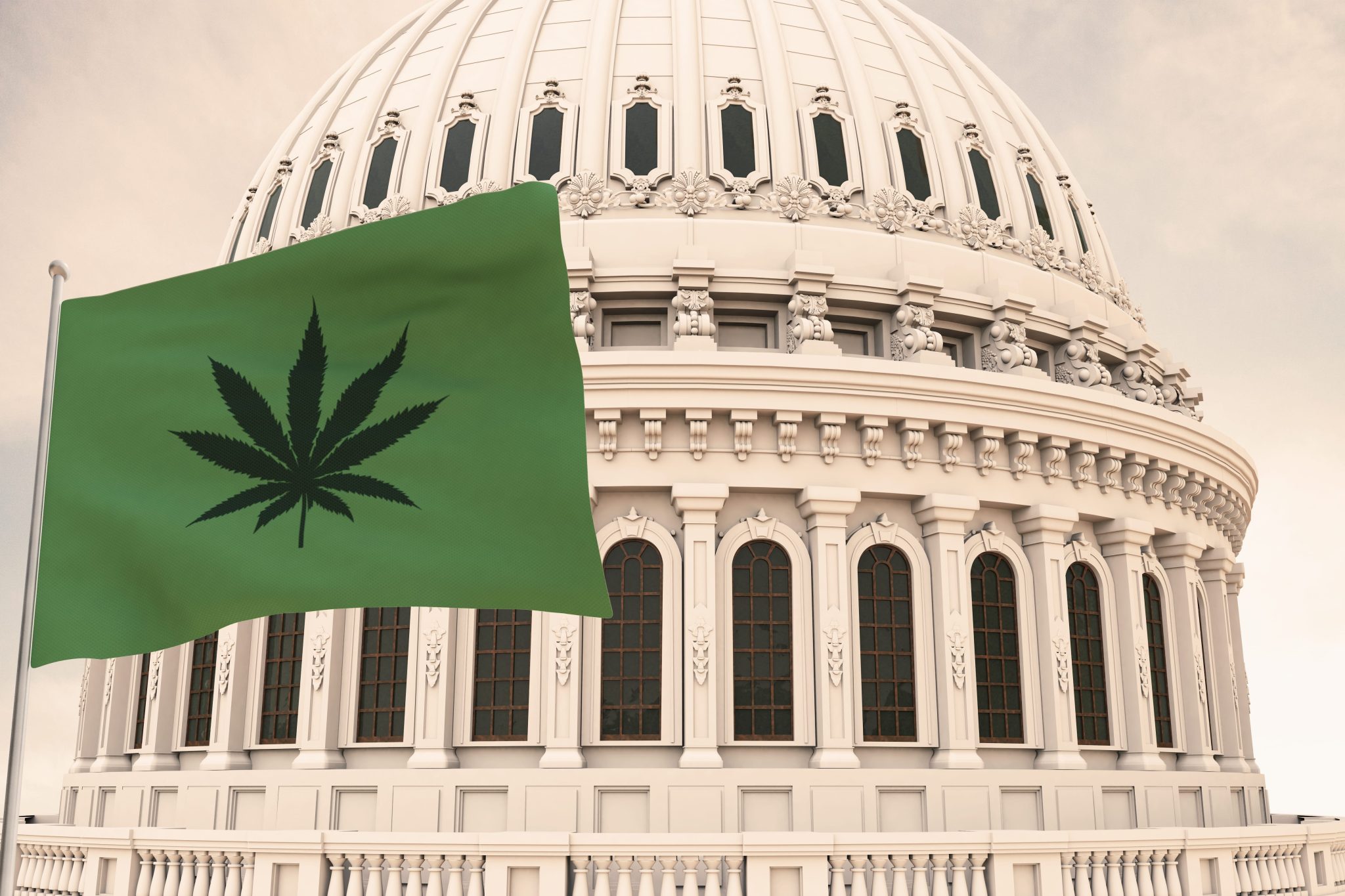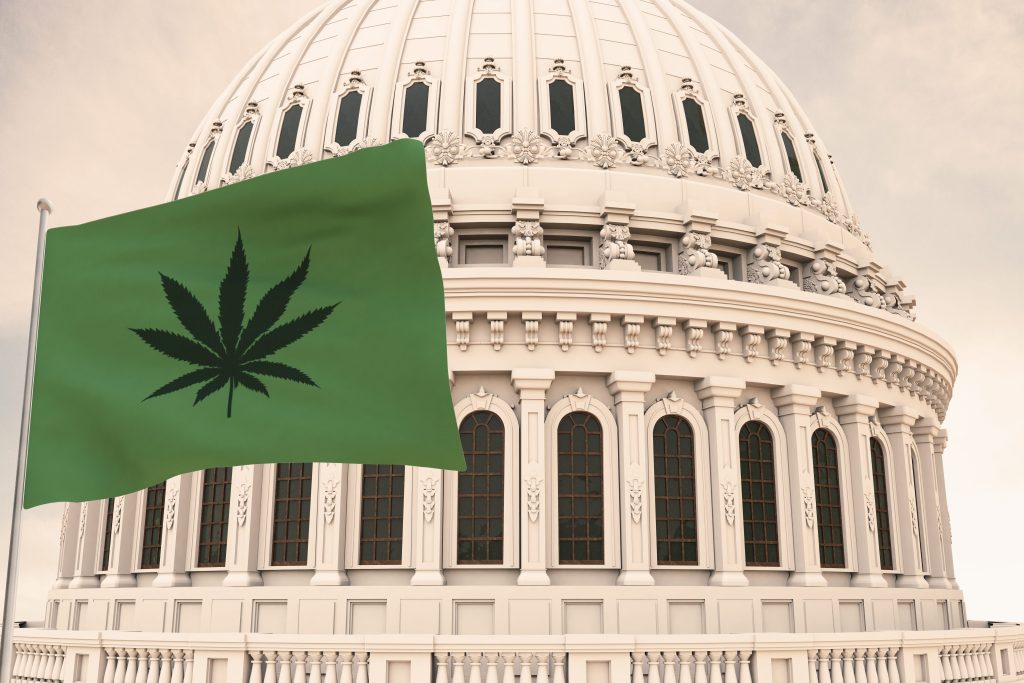 In March 2023, the District of Columbia signed into law the Medical Cannabis Amendment Act of 2022, also known as "the Act."
Among the many key changes that the Act initiated was an expansion of cannabis-related facilities.
This — coupled with the ability for many patients over the age of 21 to self-certify rather than see a doctor for a recommendation — marks some of the law's more notable updates to local cannabis regulations.
With these changes in mind, let's take a closer look at the most common questions that concern how to obtain medical marijuana in the nation's capital.
Can I Get a Medical Marijuana Card in DC?
Yes, DC residents can obtain a medical marijuana card.
As of 2023, adults who are 21 or older can self-certify to obtain a card. This means they no longer need a recommendation from a licensed healthcare provider.
The process can be done entirely online. Medical marijuana card applicants are able to access the self-certification option under "Certification Type."
For those who are between the ages of 18 and 21, or who prefer to involve their physician, you can still see a doctor to obtain a registration for medical marijuana. Individuals must be 18 years of age or older to register.
Doctors can also recommend medical marijuana to treat qualifying medical conditions in children, as long as the child has the consent of their parent or guardian.
Once a person has obtained a card, the registration remains valid for two years.
How Do I Apply for a Medical Marijuana Card in DC?
Adults who are 18 years of age and older can apply for their card by filling out the Adult Medical Cannabis Patient Application form. Click the link or find the form on the DC Alcoholic Beverage and Cannabis Administration website.
Those who are over 18 but not yet 21 years old still need a recommendation from a licensed physician before they can apply.
If necessary, it's still easy to access a doctor in DC who is licensed to recommend medical marijuana.
One of the best ways to find a licensed cannabis doctor is to go through the Marijuana Doctors website. Their easy-to-use physician directory safely connects cannabis patients with local, state-licensed doctors and healthcare practitioners.
The Marijuana Doctors website also features guides to many if not all licensed dispensaries in the local area.
A physician may still need to review your medical records before determining the medical necessity of a medical marijuana treatment plan.
Self-Certification
New patients who are the age of 21 can now self-certify, according to the Council of the District of Columbia website.
That means getting a medical marijuana recommendation from a healthcare provider is still an option for people 21 and older, but it is no longer required.
Essentially, DC's medical cannabis program has outlined that self-certification entails agreeing to and signing the following:
"I will only use cannabis purchased from a District retailer as a qualifying patient for the treatment of a qualifying medical or dental condition or for the side effects of a qualifying or medical treatment. I understand my rights and obligations as set forth by the Medical Cannabis Program and agree to these requirements. I certify under penalty of perjury that the foregoing is true and correct."
Applying as a Minor
If you're between the ages of 18 and 20, DC has not granted self-certification authority to you at this time.
You will still need to provide a recommendation from your treating physician when you submit your application for a medical marijuana card.
Patients who are 17 or younger must also have a physician's recommendation, as well as the permission and consent of their parent, legal guardian, or authorized caregiver.
When a parent or guardian applies on behalf of a minor, they must do so either in person, by postal mail, or by email to medicalcannabis@dc.gov (be sure to type "Patient Application" in the email's subject line).
Send applications via postal mail to the following mailing address:
2000 14th Street NW, Suite 102A
Washington DC, 20009
The office is open Monday through Friday, from 8:30am to 4:00pm.
On average, expect your DC medical marijuana card application to take up to 30 days to process.
For online applicants, a temporary registration will be sent to their email as soon as they're approved. They can print and use the temporary registration until they receive their permanent registration card in the mail.
What Medical Conditions Qualify a Person for a Medical Marijuana Card in DC?
If you live in DC and are 21 or older, you don't need to have a qualifying health condition to self-certify for a medical marijuana card.
For those who are minors, are between the ages of 18 and 21, or who simply want a doctor's recommendation before trying medical marijuana, you must have a qualifying medical condition or treatment plan before you can apply for a card.
In DC, qualifying medical conditions include:
Human immunodeficiency virus (HIV)
Acquired immune deficiency syndrome (AIDS)
Glaucoma
Conditions with severe and persistent muscle spasms (such as multiple sclerosis)
Cancer
Qualifying medical treatments in DC include:
Chemotherapy
Azidothymidine or protease inhibitors
Radiotherapy
DC medical providers can qualify other medical conditions if a patient is suffering side effects from a medical treatment, or if their overall quality of life is hindered. For example, patients who suffer from chronic pain.
A doctor may also grant a qualification for medical cases where there is no clear alternative solution, or no known surgical or medical intervention that could better alleviate symptoms brought on by the condition.
How Much Does It Cost to Register for a DC Medical Marijuana Card?
The cost of a new medical marijuana registration card, as well as the cost of renewing a registration, is $100.
DC medical marijuana registrations are valid for a period of two years. In the event that a person loses their card or the card is damaged, there is a $90 replacement fee.
Qualifying low-income patients who are on Medicaid, or who are recipients of DC Alliance, have the option to pay a reduced application fee. The reduced registration fee is $25, while the reduced replacement fee is only $20.
Other individuals may qualify for the reduced rate as well, depending on their financial situation. Income verification is required.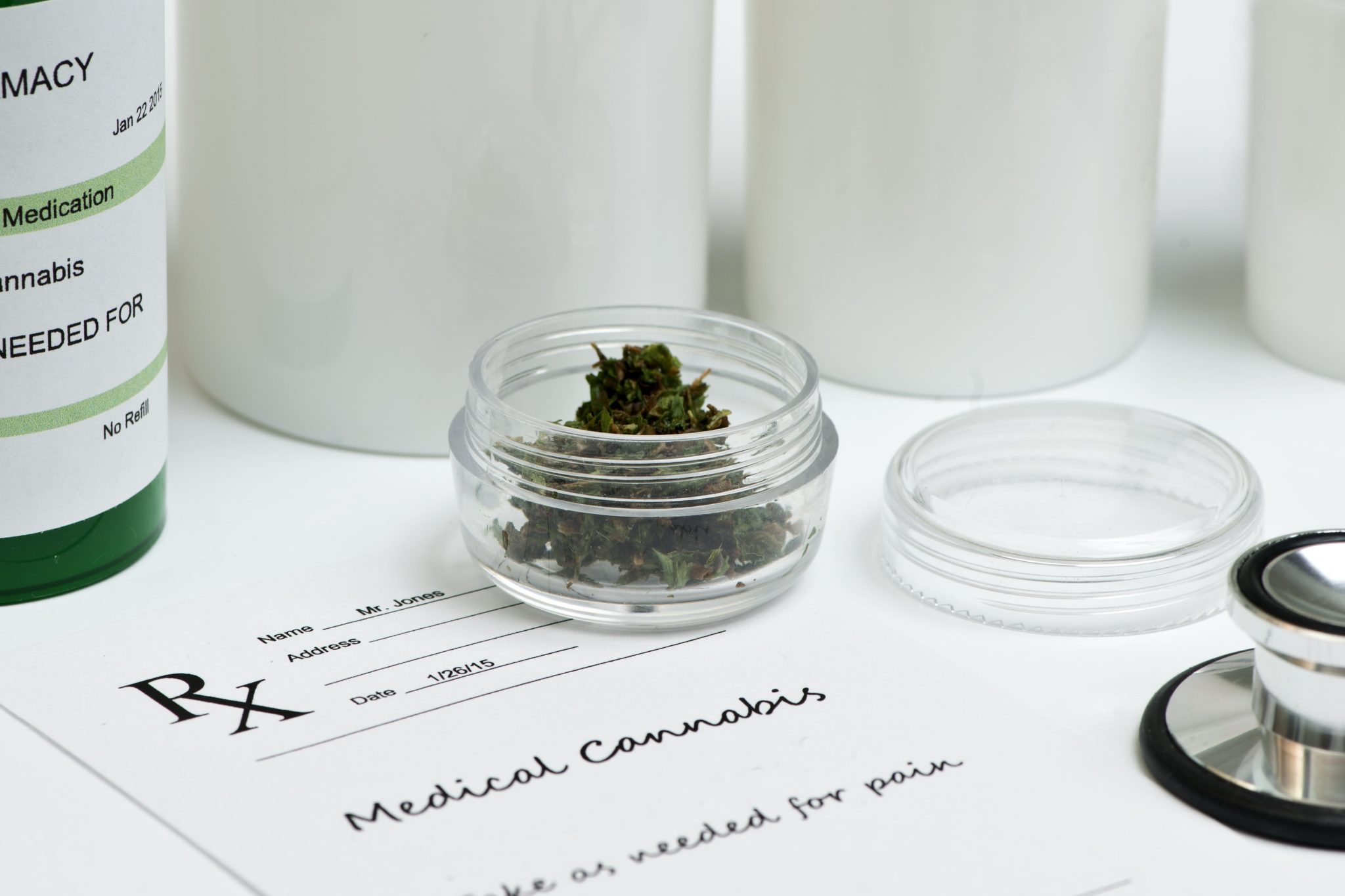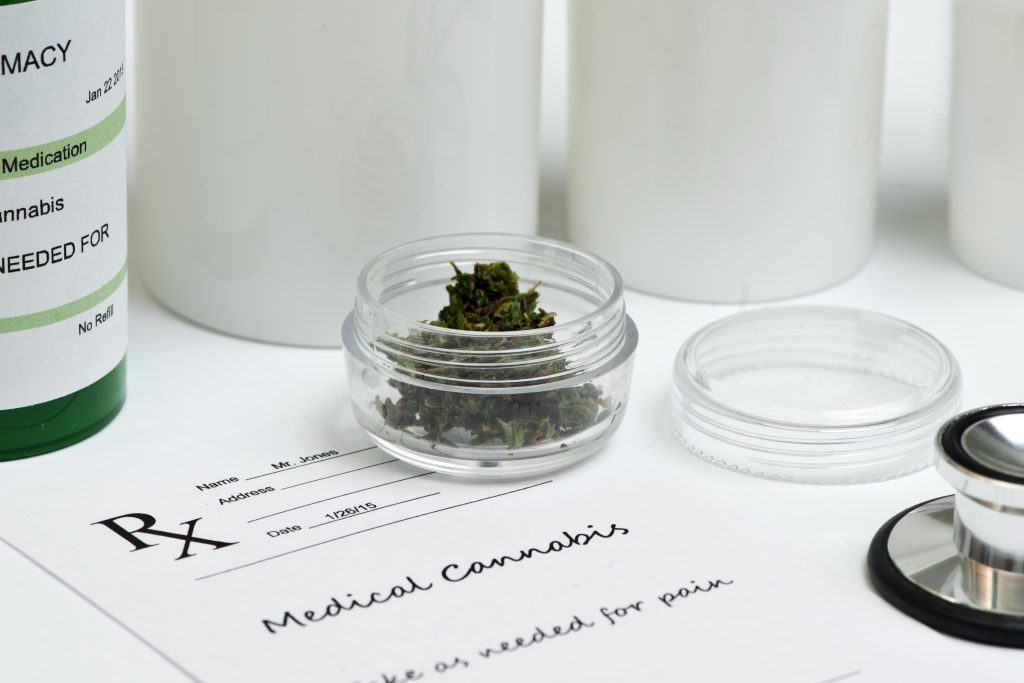 Can I Get a Temporary Medical Marijuana Card If I'm Visiting DC?
Yes, visitors to DC are able to apply for a Non-DC Resident Medical Cannabis Patient Registration.
In order to apply, they must be 21 years of age or older. The fee for the temporary MMJ card is $30, and the card will remain valid for a 30-day period.
If you're a medical marijuana cardholder who resides in another state, you may not need to apply for a temporary 30-day card.
That's because DC extends reciprocity for cardholders in other states. This is especially relevant for residents of Maryland and Virginia, many of whom live within easy driving distance of the District.
If you have a valid medical cannabis card from one of the following jurisdictions, then you can use that card to obtain medical marijuana while visiting DC. Eligible jurisdictions include:
Alaska
Arizona
Arkansas
California
Colorado
Connecticut
Delaware
Florida
Georgia
Hawaii
Illinois
Iowa
Maine
Maryland
Massachusetts
Michigan
Minnesota
Mississippi
Missouri
Montana
Nevada
New Hampshire
New Jersey
New Mexico
New York
North Dakota
Ohio
Oklahoma
Oregon
Pennsylvania
Puerto Rico
Rhode Island
South Dakota
Utah
Vermont
Virginia
Washington
West Virginia
Can I Get a Medical Marijuana Card in DC to Treat My Anxiety Condition?
In DC, you can self-certify to get a medical marijuana card for the treatment of any condition, as long as you are 21 years of age or older.
Otherwise, any adult with a qualifying medical condition or condition that severely impacts quality of life is eligible for a DC medical marijuana card, as long as they obtain their physician's recommendation.
The same rule applies to minors, but they will also need to secure the permission of their parent or legal guardian.
Can Any Doctor in DC Give Me a Recommendation For a Medical Marijuana Card?
In the District of Columbia, any licensed physician practicing medicine or osteopathy who's not associated with a dispensary or involved in medical marijuana cultivation is able to recommend medical cannabis.
Again, this rule is not relevant for persons who are 21 years of age or older, who have the option to self-certify without the involvement of a doctor. Only those who are too young to self-certify are required to obtain a physician's recommendation.
If you are under 21 and therefore too young to self-certify in DC, you are required to undergo a doctor's thorough assessment before you can receive a recommendation for medical marijuana. The doctor will still maintain responsibility for your ongoing care and treatment.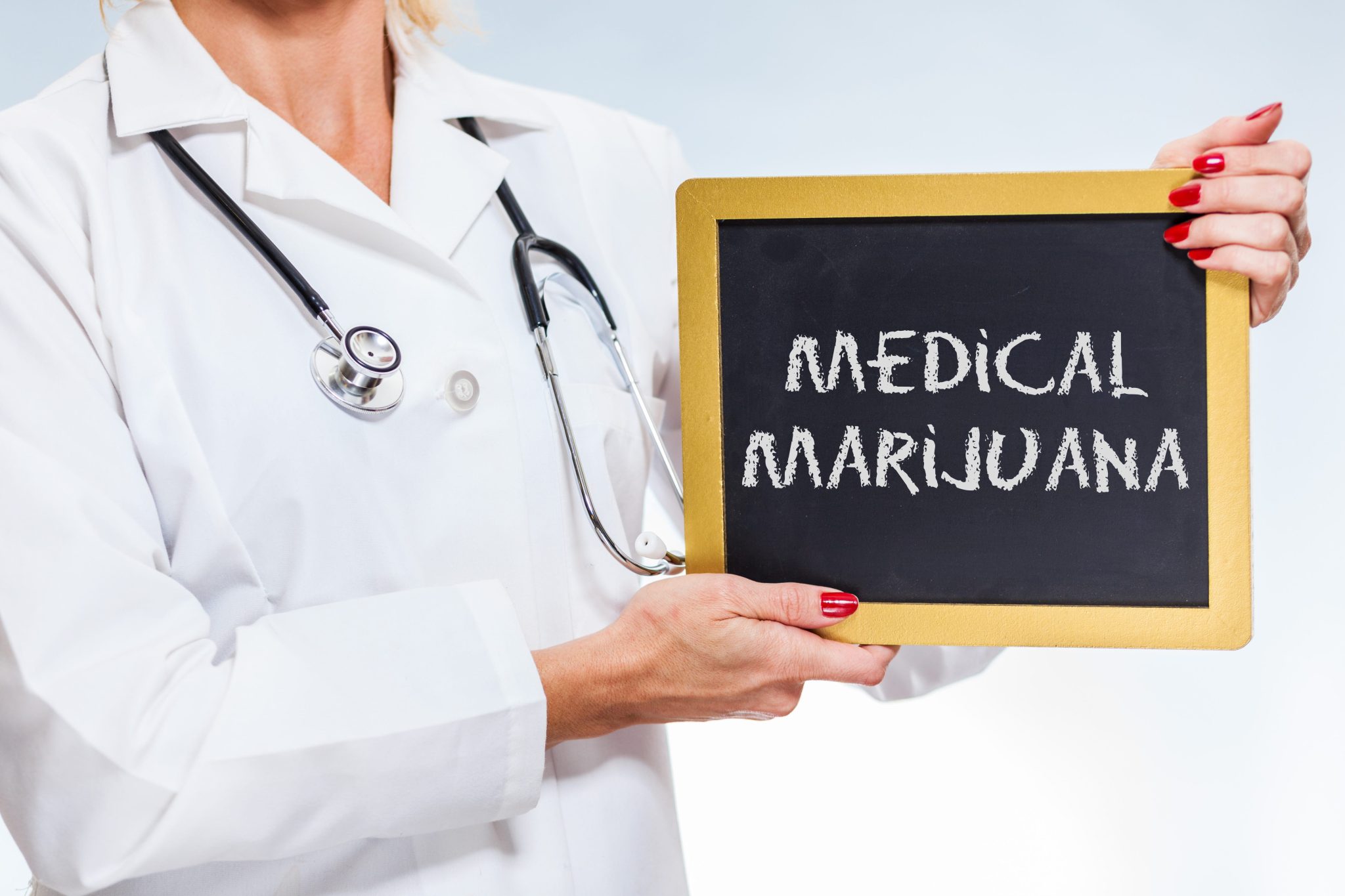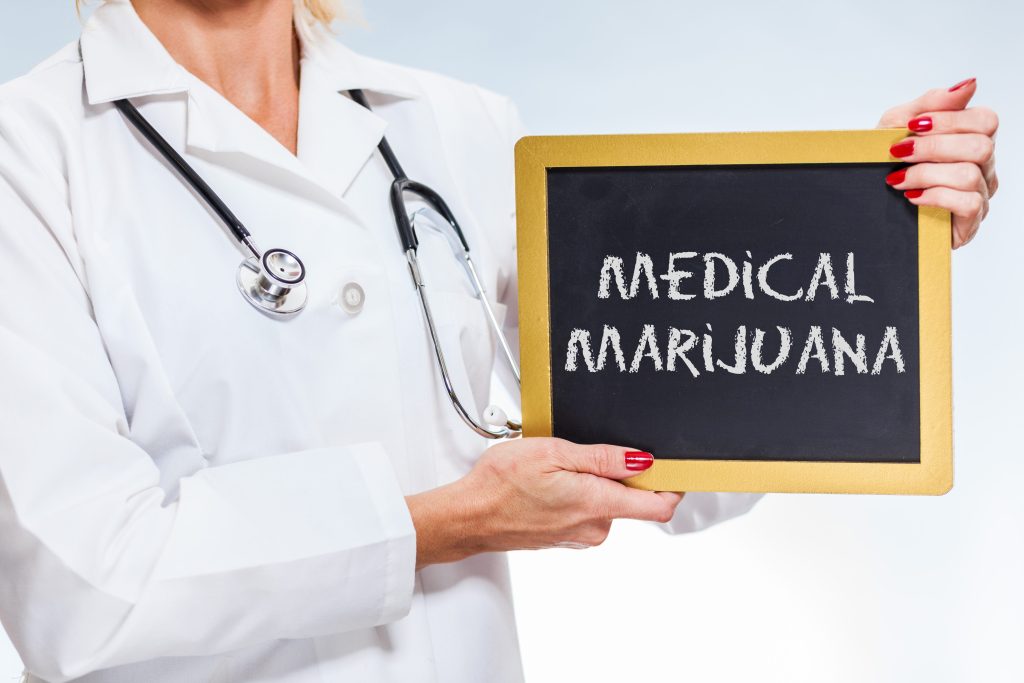 Where Can I Find a Medical Marijuana Doctor in DC?
People who are under the age of 21, or who would like to consult the professional opinion of a physician, should schedule an assessment with their primary healthcare provider.
If you don't have a primary care physician, check out Marijuana Doctors to search for a local physician who has experience recommending medical marijuana.
They provide safe, up-to-date information about nearby doctors and dispensaries. Take a look at their list of DC dispensaries to learn more.
Does DC Limit How Much Medical Marijuana I Can Possess?
In DC, it is illegal to possess more than two ounces of marijuana for personal use. However, possessing any amount less than two ounces is allowed.
A qualifying medical cannabis patient, and/or their caregiver, may possess no more than 8 ounces of dried marijuana at any given time.
Where Can I Legally Use Medical Marijuana in DC?
It is illegal to drive any type of motorized vehicle, or to operate any other type of heavy equipment or machinery, while under the influence of marijuana.
The public use of marijuana in any form — from smoking to ingesting edibles — is also not permitted under DC law.
DC defines "public use" as smoking or ingesting marijuana products while occupying any space where the public is allowed. This includes streets, sidewalks, parks, and parking areas.
Because marijuana remains illegal at the federal level, individuals are prohibited from carrying or using cannabis-based products while on federal property.
To somewhat complicate matters, the DC Metropolitan Police Department issued the following statement on their website:
"Although the District of Columbia has decriminalized possession of up to two ounces of marijuana for persons over the age of 21, federal law continues to prohibit the possession or use of any amount of marijuana. As a result, federal law enforcement officers may arrest anyone in the District of Columbia for possession or use of any amount of marijuana as a violation of federal law."
According to the ACLU, however, DC has decriminalized marijuana. Their website states that it is still not a criminal offense to possess marijuana in DC as long as you observe the local laws.
Does Insurance Cover the Cost of Medical Marijuana in DC?
Because marijuana is still illegal at the federal level, no insurance companies currently cover or reimburse patients for the cost of purchasing medical marijuana.
However, there are certain cannabinoid-based pharmaceutical medications, such as Dronabinol (used to treat nausea and low appetite in patients who have cancer or AIDS) and Epidiolex (used to prevent seizures in people who have epilepsy).
Does DC Require Medical Marijuana Cardholders to Pay Taxes on Cannabis Products?
DC medical marijuana users pay a 6% tax on cannabis products.
However, the state holds an annual cannabis sales tax holiday. For a period of one week each year, customers do not have to pay a sales tax on cannabis products at any of its seven licensed retailers.
Can DC Medical Marijuana Patients Grow their Own Marijuana Plants?
Since DC's Initiative 71 became effective in February 2015, marijuana is legal for recreational and adult use if you are 21 or older.
Initiative 71 outlines that adult residents of DC may cultivate their own marijuana crops – up to a total of six plants – of which only three are to be mature at any given time. This limit still applies whether you are growing medical marijuana plants for recreational use or medicinal use.
Does DC Offer Programs to Help Low-Income Patients Obtain Medical Marijuana?
Programs like Americans for Safe Access provide scholarship options for medical marijuana patients. The advocacy organization is at the forefront of federal, state, and local cannabis legalization efforts.
Where Can I Buy Medical Marijuana in DC?
Marijuana can only be legally purchased in DC from one of DC's seven licensed dispensaries.
Conclusion:
Due to ever-changing state and local laws at a time when cannabis is still illegal at the federal level, it's wise to stay informed about your area's local medical marijuana programs and regulations.
Resources like Marijuana Doctors can help you find dispensaries and doctors, as well as help you stay abreast of the latest changes to local laws. Click the link to learn more or find a physician who can evaluate your eligibility for medical marijuana.
Up Next: THC vs. THCA: Understanding Their Unique Therapeutic Effects
Find Marijuana Doctors in Your State
Start your search. Enter info below or use my location.