Doctors in New Mexico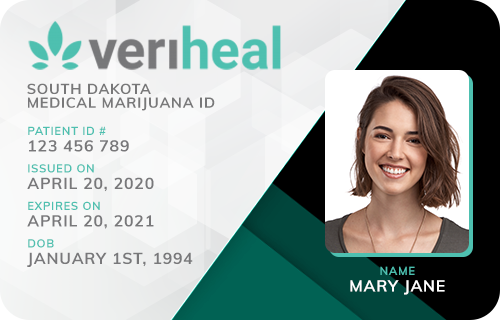 Veriheal

Verified
Zuni, NM
(99) Reviews











(99) Reviews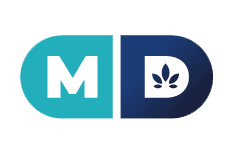 MD Prime

Verified
Zuni, NM
(42) Reviews











(42) Reviews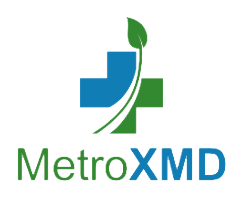 MetroXMD

Verified
Zuni, NM
(15) Reviews











(15) Reviews











Peace Cannabis Cards - Statewide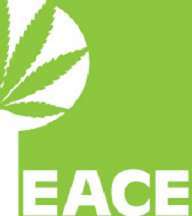 Peace Cannabis Cards - Statewide

Location:
Albuquerque, NM
(0) Reviews

(0) Reviews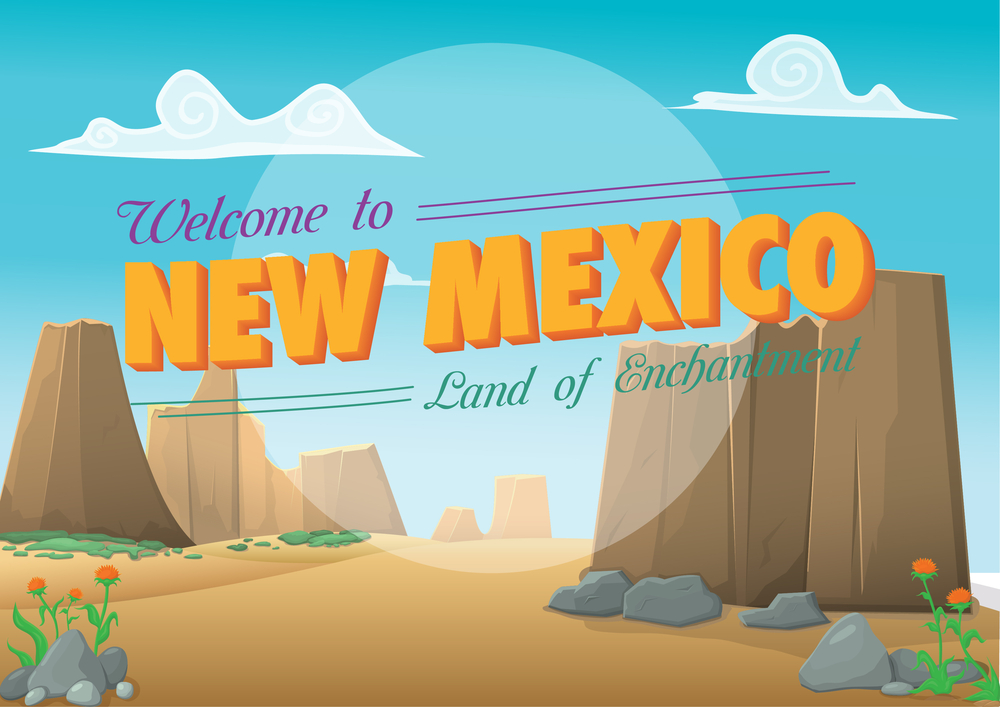 New Mexico may be best known for desert landscapes and UFO sightings, but it's also one of several states that has legalized medical marijuana in recent years.
For those who need medical marijuana to treat a health condition, New Mexico offers medical marijuana cards to qualifying patients. Here's everything you need to know about medical marijuana regulations in the Land of Enchantment. 
Who Qualifies for a Medical Marijuana Card in New Mexico?
The New Mexico Department of Health Medical Cannabis Program allows certain patients to use medical marijuana for the treatment of qualifying conditions and illnesses. 
The department also determines which medical conditions qualify a patient to apply for a state medical marijuana card. 
Below is an overview of what's involved in the New Mexico medical marijuana application process. While it's always best to speak with a healthcare professional about whether medical marijuana is right for your treatment plan, understanding the application process can help you feel more prepared.
Age Restrictions
Patients who want to apply for a medical marijuana card in New Mexico must be a legal adult (18 years of age or older). 
Patients who are under 18 can still qualify if they have the permission of a designated caregiver.  Usually, a caregiver is either a parent or a legal guardian.
The designated caregiver is responsible for obtaining, storing, and dispensing medical marijuana to the underage patient. 
Qualifying Medical Conditions 
In the state of New Mexico, you can only qualify for a New Mexico medical marijuana card if you have a qualifying medical condition. 
New Mexico law currently lists 30 medical conditions that qualify. Those conditions include, but are not limited to:
Alzheimer's Disease

Amyotrophic Lateral Sclerosis (ALS)

Anxiety Disorder

Cancer 

Crohn's Disease

Damage to the Nervous Tissue of the Spinal Cord

Epilepsy/Seizure Disorder

Glaucoma

Hepatitis C

Huntington's Disease

HIV/AIDS

Insomnia 

Intractable Nausea

Multiple Sclerosis

Obstructive Sleep Apnea

Painful Peripheral Neuropathy

Parkinson's Disease

Post Traumatic Stress Disorder 

Severe Anorexia/Cachexia

Severe Chronic Pain

Spasmodic Torticollis
Patients can check the New Mexico Medical Cannabis Program to see a complete list of qualifying conditions. 
You can also talk with your healthcare provider to determine if you have a condition that could benefit from using medical marijuana.
Read About: From Queasy to Easy: Effects of Delta 8 THC on Nausea, Vomiting, and Appetite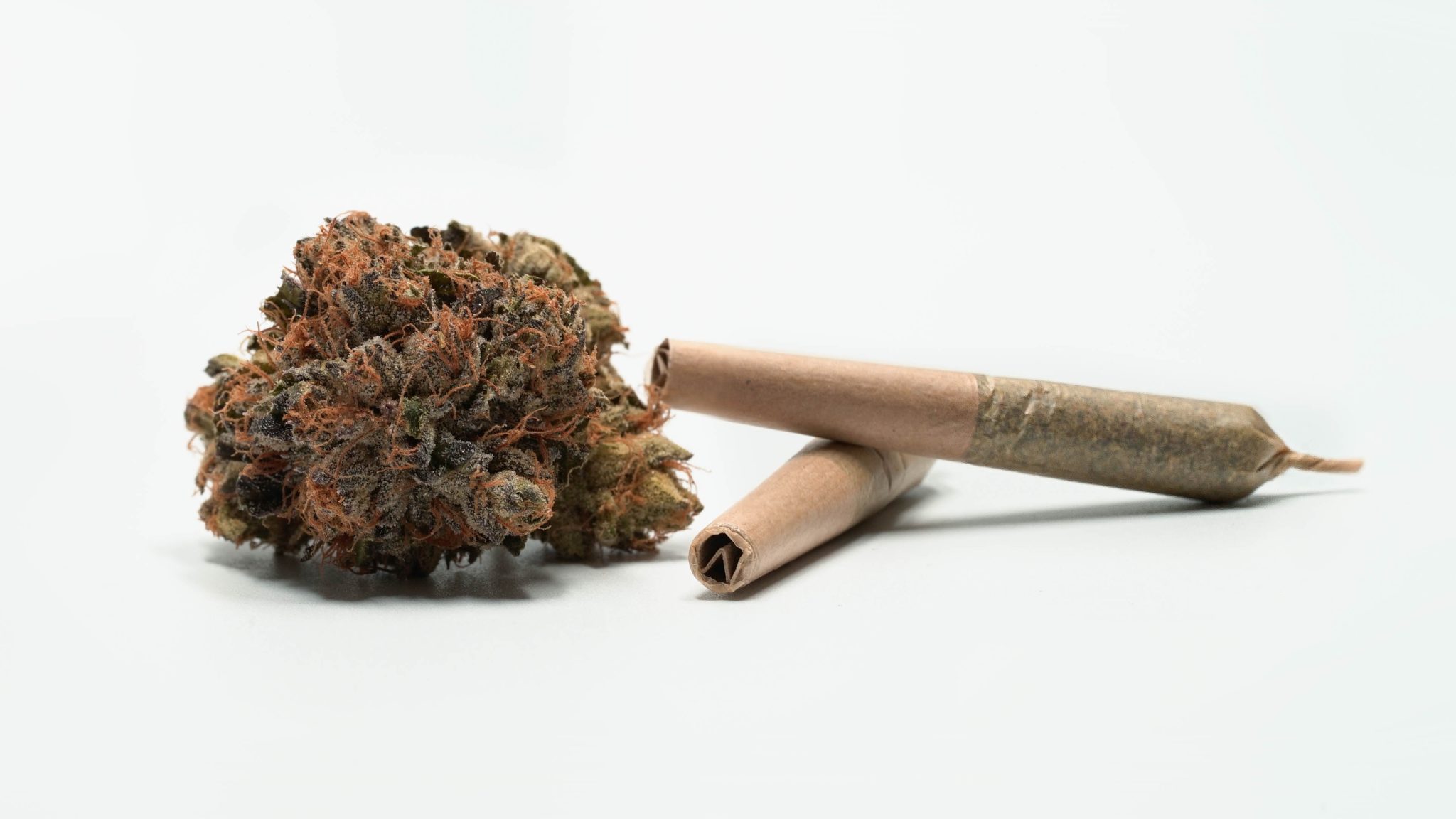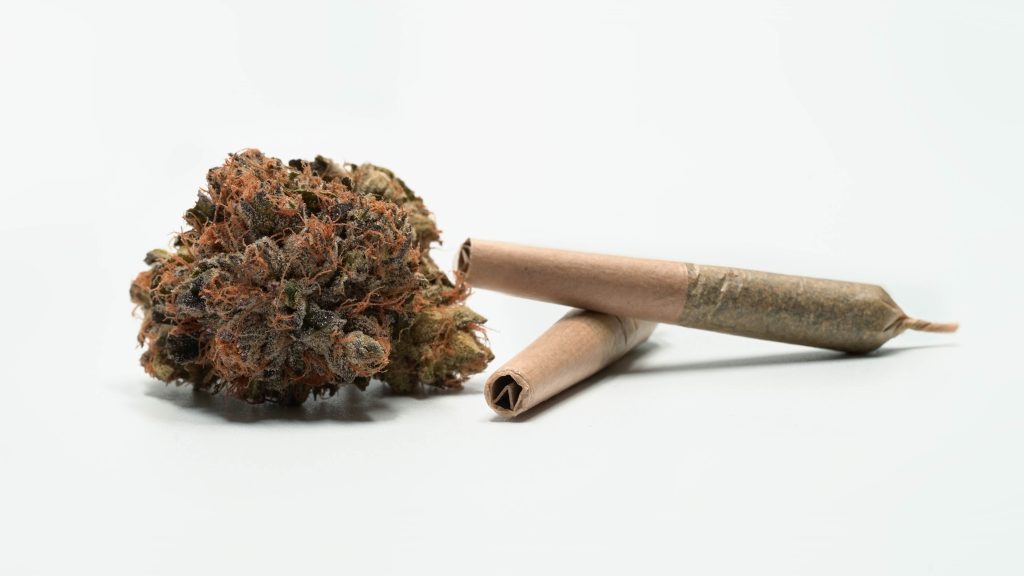 How Can I Get a Medical Marijuana Card in New Mexico?
Patients who have a qualifying medical condition can submit an application for an MMJ card through the New Mexico Medical Cannabis Program. The program's application can be completed online, which makes the process simple and fast. 
However, your medical provider must begin the online application on your behalf. If you are under the age of 18, you will need the assistance of both your medical provider and your caregiver's to complete the application.
How to Find a Physician
Since New Mexico requires a patient's medical provider to start the application, you won't be able to do it without them. The physician must also be a state-licensed medical professional.
Even if you are not under a doctor's care at this time, there are several doctors in New Mexico who are experienced and knowledgeable about medical marijuana. 
One of the fastest ways to find great medical marijuana doctors in your area is to search the online database at Marijuana Doctors. 
The Marijuana Doctors database allows you to filter your search by state as well as by city, such as Albuquerque, Santa Fe, or Zuni.
Once you make an appointment with a cannabis doctor, they will evaluate your health condition to determine if it qualifies for medical marijuana under New Mexico state law. The doctor will then begin your online application for a medical cannabis card.
How to Complete the Online Application for a New Mexico MMJ Card
Your healthcare provider must be the one to begin your application through the online Patient Portal. Contact your provider directly if you have any questions.
The New Mexico Medical Cannabis Division portal allows both parties to access the status of the application.
Documents
You will need to have copies of several documents in order to complete the online application.
The first required document is a copy of your New Mexico state-issued ID. Acceptable ID cards include driver's licenses and New Mexico state identification cards. 
You will also need to upload your medical records from the physician who is overseeing the treatment of your qualifying medical condition. The physician should be able to handle this part on your behalf.
If you are under the age of 18, your designated caregiver will also need to complete a Caregiver Application through the online portal.
Once the doctor has completed their side of the application, you will receive an email with a link to create an online account and fill out the patient application. 
Caregivers, who will also receive an email to create an account, must provide a separate email address. Check with your medical provider to verify whether they have the correct email address on file for you (and your caregiver, if relevant).
After you create an account, you will upload a copy of your ID card. Patients who are under 18 should instead upload a copy of their birth certificate. 
Once the medical provider, patient (and/or caregiver) have completed their portions of the application, the patient will receive an email asking them to review and submit the final version of the completed application.
The patient and medical provider can both check the status of the application's approval via the Patient Portal.
Application Fees
New Mexico does not require patients to pay an application fee when applying for the state's medical marijuana program. 
New Mexico previously required enrolled medical marijuana patients to undergo an annual medical certification, as well as to submit an application for renewal once every three years.
Fortunately, the New Mexico legislature recently signed into law new regulations that streamline the renewal process as of June 16, 2023. Patients are only required to obtain a medical certification once every two years, and can do this at the same time that they submit their renewal.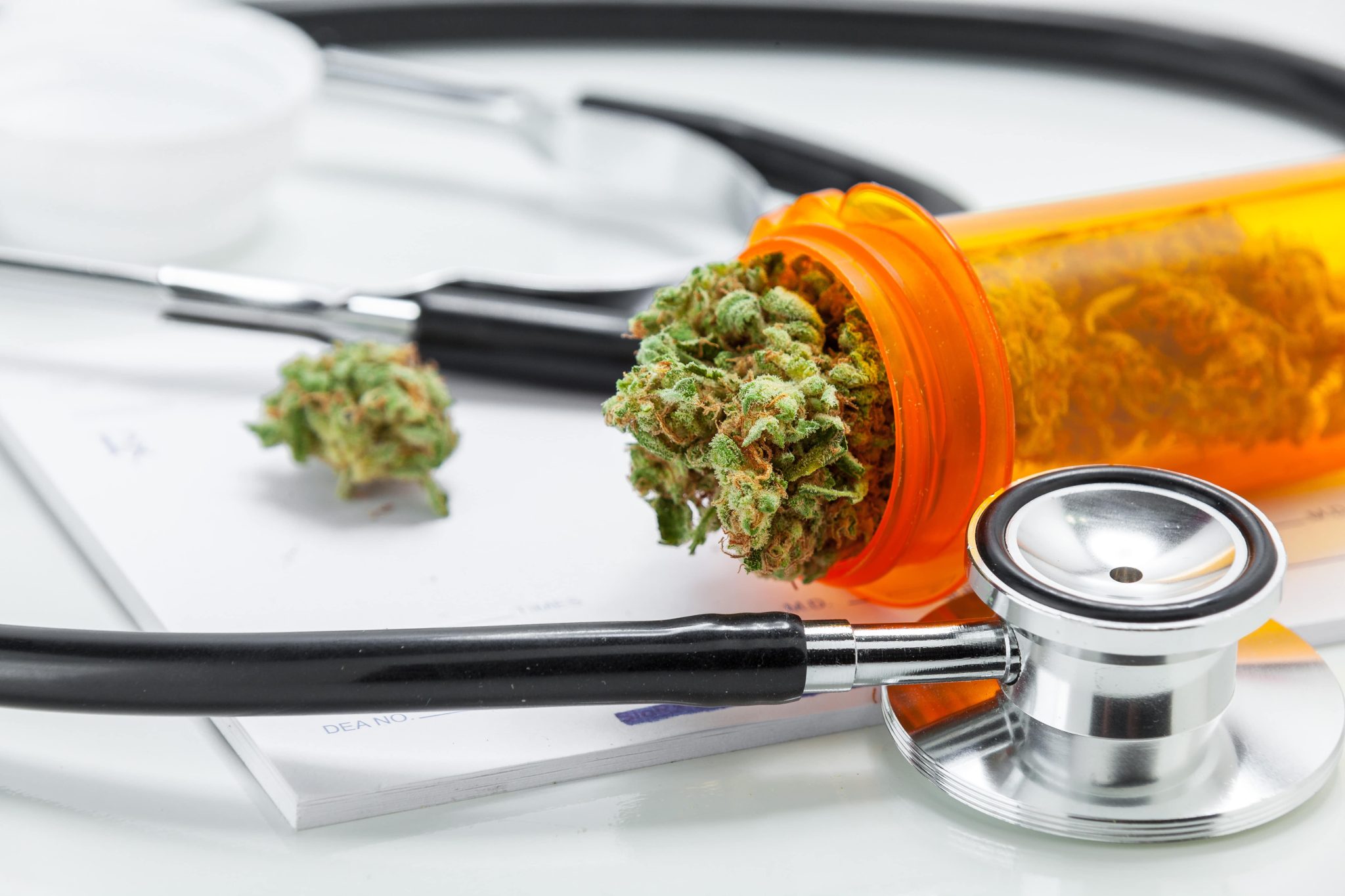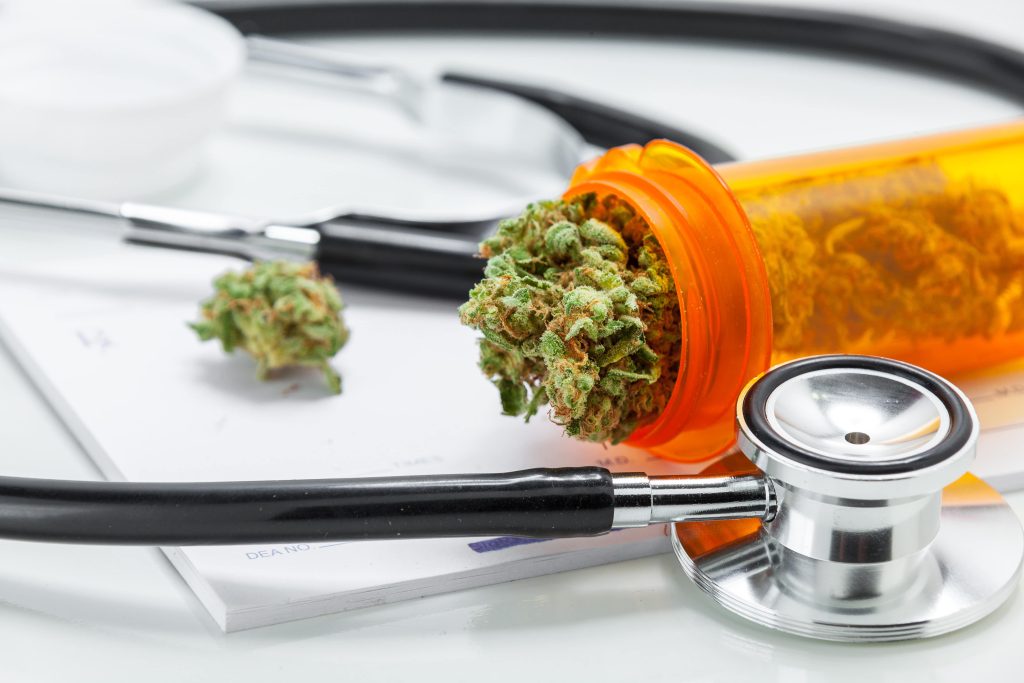 Does New Mexico Restrict How Much Medical Marijuana I Can Possess or Use?
Since marijuana is still illegal at the federal level, every US state that has legalized marijuana has its own set of rules and regulations. 
New Mexico does place rules and limits on how much medical and recreational marijuana a person can legally buy and possess. 
Limits on Possession and Use
In New Mexico, medical marijuana and recreational marijuana are subject to different limits.
Medical Marijuana: Limits on Possession and Use
Because medical marijuana is used to treat health conditions, most states allow medical cannabis patients to purchase or grow more marijuana than recreational marijuana users. This allows patients to access higher-potency marijuana as well as to possess more marijuana in their home, which is especially helpful for patients who have limited mobility or access to dispensaries.
Medical marijuana cardholders in New Mexico may legally possess up to 15 ounces of dried cannabis flower/bud on their person. There is no limit on how much New Mexico medical marijuana patients can possess inside their home residence.
Likewise, New Mexico medical marijuana patients can purchase up to 15 ounces of cannabis within a rolling 90-day period. Medical marijuana purchases within the legal limit are not subject to tax.
Recreational Marijuana: Limits on Possession and Use 
Recreational marijuana, also known as Adult Use marijuana, is legal in New Mexico for anyone who is 21 years of age or older. 
The state places the following limits on both the possession and purchase of recreational cannabis:
2 ounces of cannabis 

16 grams of cannabis extract 

800 milligrams of edible cannabis
Note that the possession limit only applies to how much recreational cannabis that someone can keep on their person. Similar to New Mexico's rules for medical marijuana, there is no limit on how much recreational cannabis a person can possess inside their home or residence. 
Growing Marijuana in New Mexico
If you are 21 years of age or older, New Mexico allows you to grow marijuana at home. No special license is required.
New Mexico residents may grow up to six mature plants and six seedlings. 
There is a maximum limit of 12 mature plants per household. 
The above rules are the same whether you are growing marijuana for medical use or recreational use.
You Might Like: Choosing the Right Cannabis Strain: Therapeutic Differences Between Indica vs Sativa
Can I Use Marijuana in Public in New Mexico?
It is not legal to use marijuana in public in New Mexico. This includes sidewalks, public parks, private businesses, and any place where smoking tobacco is also prohibited. 
The above rules apply whether the person is using marijuana for medical or recreational (Adult Use) purposes.
Limits on When and Where You Can Use Cannabis
Adults over the age of 21 can legally use cannabis inside private homes and residences. 
Certain towns and localities in New Mexico also provide designated, licensed cannabis consumption areas.
Gifting or Selling Cannabis
In New Mexico, adults over the age of 21 can legally share cannabis with other adults who are 21 or older. 
is includes gifts, as long as the gift is not part of a transaction or exchange for money, goods, or services.
It is illegal to sell cannabis to people in New Mexico unless you have a license from the state. This includes giving away cannabis for free as part of another  transaction or sale.
As is the case for alcohol and other mind-altering substances, it is also illegal to drive under the influence of cannabis in New Mexico. 
Remember that cannabis is still illegal at the federal level. Likewise, even in different states where medical and/or recreational cannabis is legal, different laws often apply. 
For that reason, it is illegal to transport marijuana across state lines. You cannot buy cannabis products in New Mexico and then take the products with you when you travel outside of the state. 
What Do Medical Providers in New Mexico Need to Know About Recommending Medical Cannabis?
Physicians and other medical providers in New Mexico are responsible to not only evaluate a patient's qualifications for medical marijuana, but also to begin the application process on the patient's behalf.
Medical Provider Application
Medical providers who would like to offer medical cannabis to their patients must complete a Medical Provider application through the New Mexico Medical Cannabis Program. 
Once your Medical Provider application has been approved, you will then be authorized to begin medical marijuana applications for your patients through the online patient portal. 
Qualifying Health Conditions
In New Mexico, licensed medical professionals can prescribe medical marijuana as a treatment option for qualifying medical conditions. 
There are 30 different medical conditions that can qualify a patient for a New Mexico medical marijuana card. 
However, some patients may have conditions that could benefit from medical marijuana but that are not included in the state's official list. 
If you believe this to be the case for your patient, you can encourage them to petition the New Mexico Medical Advisory Board. A successful petition may result in the addition of their diagnosed illness or disease to the official state list of qualifying medical conditions. 
Being a medical provider means having your patient's best interest in mind. It's critical to continue educating yourself and remain up to date on the current medical and therapeutic uses, as well as side effects, of medical marijuana. 
Different cannabinoids have different uses and effects. It's helpful to understand the distinction between popular cannabinoids, such as THC and CBD, so that you can educate your patients about their respective benefits and drawbacks. 
Conclusion:
Medical marijuana can provide incredible therapeutic benefits and pain relief in the treatment of certain medical conditions. But like every state with a medical cannabis program, the state of New Mexico requires patients and medical providers to observe certain rules and regulations. 
Marijuana's complex legal status in the United States means that the laws are often subject to change. That's why it's vital to stay informed about the current legal status of medical and recreational marijuana. 
Whether you're interested in using medical marijuana for the first time or you're already enrolled in a state program, check with your local government to keep up to date with current regulations. 
You can also visit a trustworthy resource like Marijuana Doctors for the latest information about where you can find medical marijuana doctors and dispensaries in your area. 
Up Next: The Science of Storage: Maximizing Potency and Flavor in Cannabis Preservation
Find Marijuana Doctors in Your State
Start your search. Enter info below or use my location.