The Story Behind Trulieve Dispensary & Their Success in Florida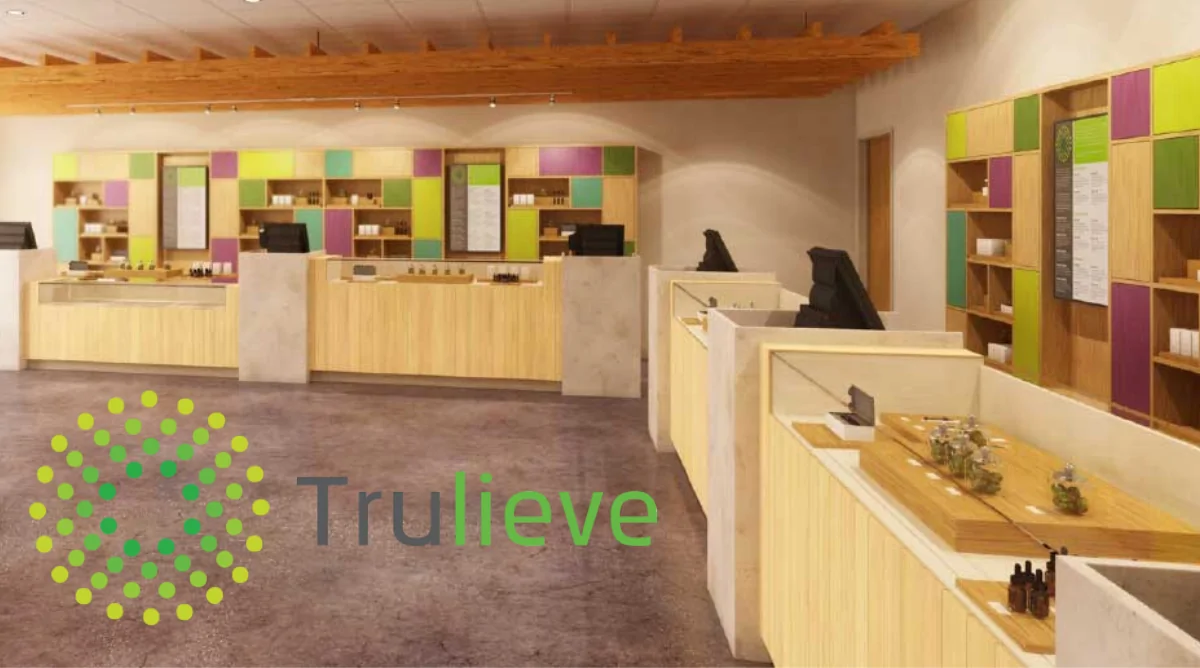 In July 2020, Trulieve announced the opening of its 49th medical cannabis dispensary location in Florida. With additional locations in Florida and California, there are now 51 medical marijuana dispensaries in the United States owned and operated by Trulieve.
The rapid growth of Trulieve has been the culmination of many factors, beginning with three decades of commercial horticultural experience. Support and encouragement from family and friends in the medical community also bolstered Trulieve's success. The company's corporate culture is defined by a vision to provide high-quality medical marijuana, without compromising on services for customers.
If you are a resident and medical marijuana cardholder in Florida, you may have already visited at Trulieve dispensary near you. At the very least, you might be aware of the dispensary and their reputation for patient support and services. The team at MarijuanaDoctors.com wanted to learn more about the mission and people behind Trulieve to share with our readers. Fortunately, we had the opportunity to interview a member of the Trulieve marketing team for insights.
How Did Trulieve Get Started in the Cultivation and Manufacturing of Medical Cannabis?
It took over thirty-years of expert horticultural experience for Hackney Nursery in Florida to master the art of cultivation. Specializing in high-quality ornamental plants with indoor and outdoor cultivation, George Hackney created a partnership with two other qualified nurseries in Florida (the Simpson Nursery and the May Nursery) to create the controlled production that is behind every Trulieve dispensary product in Florida.
When Florida first opened the newly legalized medical cannabis industry to cultivating applications, the state restricted the licenses with some criteria that qualified only the most experienced and established growers in the state. Only business applicants that had held a horticultural production license for at least 30-years in the state and those that had a minimum of 400,000 nursery plants in production were eligible. By partnering with two other local businesses in Florida, the Hackney Nursery was able to meet the Florida medical marijuana cultivation criteria for a license.
An additional $5 million performance bond was also required, which edged out smaller-scale producers in an effort to limit production to only the most qualified cultivators. Initially, Florida planned to use a lottery system to grant licenses to qualifying businesses. In the first stage of licensing in North West Florida, the Hackney Nursery was only 1 of 5 nurseries that were qualified to apply for licensure.
The decision to segue into medical cannabis by the family-owned and operated business was encouraged by friends and family members in the medical community. They fully supported therapeutic cannabis treatments for patients with chronic or terminal health conditions.
In November of 2015, Hackney (partnered with Simpson and May nurseries) qualified and was issued a license to cultivate, process, and manufacture regulated medical cannabis products in Florida. In just 70 days, Hackney's horticultural facilities were retooled for medical cannabis cultivation. By July 2016, Trulieve opened it's first Florida medical cannabis dispensary in Tallahassee.
Kim Rivers, the CEO of Trulieve, joined shortly after. Rivers is an accomplished legal professional with experience in regulatory and administrative aspects of medical cannabis, mergers, and acquisitions. She has an entrepreneurial passion and a drive to improve the quality of life for Florida patients with chronic health conditions and pain management needs.
The next executive to join the Trulieve team was Jason Pernell. He is currently the Chief Operating Officer at Trulieve. Pernell was also a Florida native who had extensive experience with cannabis production in California. Jason Pernell also brought on Craig Kirkland, a previous defense engineer with NASA, for processing operations and security.
Ben Atkins is an investor from Florida who owns 27 nursing homes nationally. When he joined Trulieve in the physician outreach and education division, he solidified relationships between the Florida medical community and the cannabis cultivator and dispensary chain.
Today, Trulieve continues to build relationships within the medical community with free information events for practitioners to learn more about the therapeutic potential of medical marijuana treatments. Trulieve provides information on becoming certified as a licensed practitioner for medical marijuana patient evaluations and shares a constantly updated video resource for doctors about changing regulatory requirements in Florida.
In five years, the executive leadership at Trulieve has assembled industry experts and team members to help build momentum and an effective growth strategy for the medical cannabis cultivator, processor, and retailer. The right people, in the right places, to support seamless national growth for Trulieve dispensaries has been the strategy—and it's working.
The Corporate Culture Behind Every Trulieve Dispensary
Healing is the goal and inspiration behind every product and service provided by Trulieve. Since competition would be inevitable, Trulieve aspired to be more than a medical cannabis dispensary. The company positioned itself to make a difference in the lives of patients by becoming the epicenter of a cannabis wellness movement in Florida.
What is unique about Trulieve compared to other dispensaries? Trulieve plays an active role in changing the narrative about medical cannabis. The founders had influence from several family members who were medical practitioners. They helped to explain the challenges that patients with chronic diseases faced and the limitations to pharmaceutical interventions for pain and symptom relief.
The story of Americans with moderate-to-severe health conditions that are not resolved by conventional Western medicine is not told as often as it should be. The American "War on Drugs" had done a great disservice to cannabis by classifying it with harmful recreational drugs in the Schedule I Federal classification.
When you look at other drugs in the same classification, such as heroin and cocaine, there is no comparison in terms of addictive qualities and risk of overdose. To date, there have been no overdose deaths related to the isolated use of cannabis. A recent statistical review indicates that more than 128 Americans die from an opioid overdose every day. Yet, opioids are the convention go-to therapeutic choice in the United States.
The Centers for Disease Control and Prevention (CDC) report that 1 in 5 Americans has chronic and unmanaged pain. Moderate-to-severe pain that is not resolved by conventional pharmacology impacts 20 million Americans who have varying degrees of disability as a result of their pain symptoms. More than 50 million Americans have been diagnosed with chronic pain, and the CDC estimated that as many as 7.3% of suicide deaths in the United States are the result of untreated chronic pain symptoms.
Patients who have been suffering from chronic pain conditions for years have often tried every therapeutic alternative possible. These include pharmaceutical prescription pain relievers, combinations of over the counter (OTC) options, cold and heat therapies, massage, acupuncture, and laser treatments. Before cannabis was legalized for medical use, a percentage of Americans were already successfully using it to relieve chronic pain symptoms daily at great legal risk. They were also using black market cannabis which was not regulated, quality-controlled, or administered under a doctor's supervision.
The educational outreach that Trulieve provides as part of its wellness community is a valuable service for first-time patients who may have little to no experience with medicinal marijuana. Patients that are loyal members of Trulieve trust the guidance they are provided with regards to different strains and intake methods that may provide a wellness benefit for them. They may seek medical marijuana for physical or emotional trauma or another condition on the long list of qualifying health conditions for the MMJ program in Florida.
When reading through some of the reviews for Trulieve, it's apparent that customers feel they are provided with excellent quality service and high-quality products. Each Trulieve location is professionally designed and reflects some of the characteristics of the local culture and community; it is another aspect that helps make medical marijuana cardholders in Florida feel at home in their local Trulieve dispensary.
Cultivating More Than Cannabis: The Growing Wellness Community of Truliever's
What does it mean to be a "Truliever," or a member of the growing wellness community that is centered around Trulieve advice, products, and customer service? It means you are a patient who wants to be understood for the emotional and physical challenges that you endure, whether it be a result of chronic physiological or traumatic psychological conditions. Trulievers aren't afraid to seek help.
Trulieve has partnered with distinguished healthcare and patient advocacy organizations and non-profits in Florida to expand education, access to information, and community events that bring people with chronic health conditions together in a positive way.
Some of the health organizations and charitable programs that Trulieve have partnered within Florida include:
Mission Zero, a non-profit founded by U.S. Army Veteran Jose Belen and his wife Danielle to end veteran suicide and provide transition resources and supports for returning combat veterans.
The Wounded Warrior Abilities Ranch, founded by Mike Delancey of Pinellas Park, Florida. The ADA-compliant (accessible for veterans with disabilities) park is called WWAR, and it coordinates fitness and sports activities for veterans.
Trulieve has also started a new TruTalk video live stream on YouTube, featuring interviews with national and regional partners and community groups. Some of the guests interviewed on TruTalk have included "Minorities 4 Medical Marijuana," Spanish language broadcasts, and interviews with physicians like Dr. Joseph Rosado and "CannaMoms."
Our Interview with Valda Coryat Chief Marketing Officer 
Jennifer Tapiero from Sparkz Media is a cannabis reviewer, influencer, and podcaster, who has partnered with MarijuanaDoctors.com to provide in-depth interviews with medical marijuana dispensaries and thought-leaders. In this interview, we had the opportunity to ask questions about the corporate culture of Trulieve and its mission to provide educational resources. We also enjoyed learning more about the products provided by Trulieve dispensary locations in Florida, and the three other states it serves (California, Connecticut, and, soon, Massachusetts).
Furthering the mission to provide education and promote awareness of the wellness and therapeutic benefits of medical cannabis, Trulieve has held its "Silver Tour" events for seniors. These free information sessions include refreshments and a guest speaker that discusses health issues that impact seniors. 
A physician, who is partnered with Trulieve, attends each event to provide personal recommendations to seniors. This ensures that a qualified practitioner can answer any questions or concerns participants may have in regards to becoming a registered cannabis cardholder in Florida. Bookmark the Trulieve Events page for updates and new community educational event announcements.
TruPowder: An Innovative Cannabis Product
One of the new products that Trulieve has launched is generating a lot of excitement for patients who want an alternative to vaping or smokable cannabis, or consuming tinctures. 'TruPowder' is a dry formulation that can be mixed into a warm beverage, such as coffee, tea, or hot chocolate, for dosing as needed to help with pain or symptom relief.
The nano-encapsulated formulation of TruPowder is colorless and mixes thoroughly into any hot beverage. Research has shown that nano-sized Cannabinoids have increased bioavailability and a faster onset time than other traditional oral medications, such as medical cannabis tinctures. TruPowder holds definite benefits for patients looking for supplemental options to try for chronic pain relief. Because the product is flavorless, patients could even choose to add TruPowder to their favorite broth or soup.
The effects of TruPowder medical cannabis can last several hours, although it varies from patient to patient. The main additive in TruPowder is maltodextrin, a powder derived from corn, which is used to help emulsify the product when mixed in a warm beverage. The TruPowder is gluten-free and vegan and has 5mg per scoop (a single-serving dose), and <.1mg of CBD. There is a neutral no-flavor profile, which allows patients to mix TruPowder in any beverage without altering the overall taste.
We would like to thank Trulieve and CMO Valda Coryat for allowing us the opportunity to take a look at the history and the service culture, products, and mission of Florida's leading medical marijuana dispensary brand. If you are a Florida medical marijuana cardholder, there is a Trulieve dispensary location near you with customer-focused representatives ready to help you make an informed decision about cannabis wellness products. Visit the website to find a Trulieve dispensary in your community.