'No Pain' Indica Strains to Celebrate 420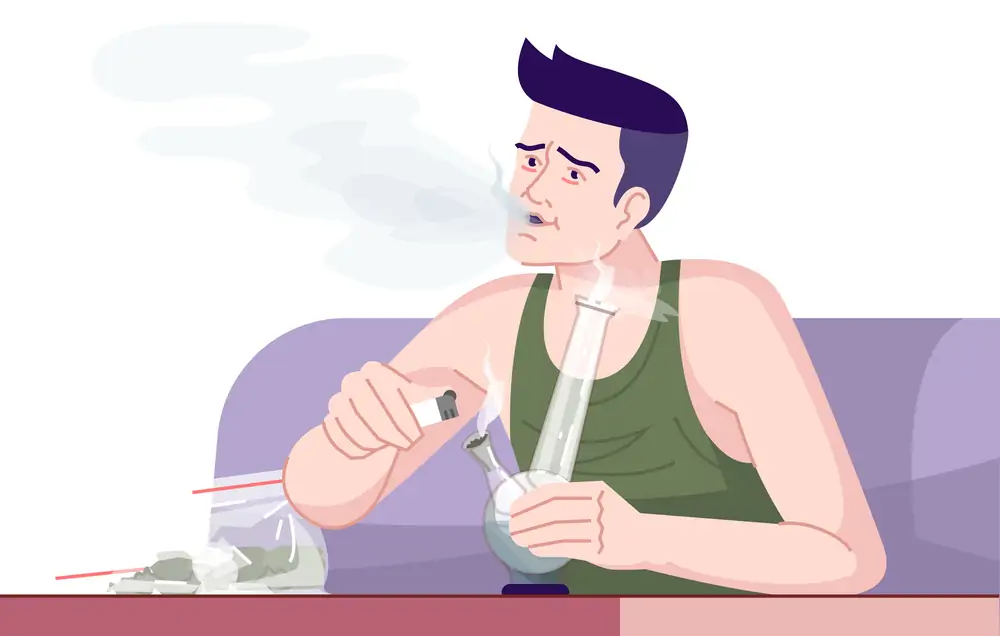 Did you know that April 20, 2021, is the 50th anniversary of 420? Some OG hippies out there remember when 420 was the code to light a 'torpedo' at a Willie Nelson concert. Or The Doors. Or Janice Joplin on stage, with a blunt hanging out of her mouth. 
In the past fifty years, cannabis culture has evolved. Instead of being a code word to reduce the risk of getting busted for weed, 420 has become a cultural phenomenon. A celebration of the healing herb and the impact it has on improving quality of life. Reducing stress, improving wellness, and providing relief.
What are you doing for 420? The answer to the question is obvious. Most gatherings and events have been canceled this year because of Covid-19. But that doesn't mean that cannabis patients and Ganga aficionados won't be celebrating. It's 4:20 somewhere… and today we pay homage to the 'green goddess.'
Because 420 is truly a cultural holiday, you may want to choose something a little extra special at your dispensary. Speaking of special, expect lots of contests, sales and BOGO offers today. Totally worth the trip. And if you really want to try something different, check out these heavy-hitting and legendary Indica strains.
1. Caviar Gold Snoogans for 420
Recognize the theme Snoogans? This is the strain branded by "Jay and Silent Bob" with Caviar Gold. This is the flagship ultimate top-shelf Indica in the brand, with an impressive 40.2% average THC. It also has a 5.2% (30 mg) CBD content.
Caviar Gold cannabis products are available in California, Nevada, Oklahoma, and Washington. There are also potent clinical grade CBD flowers, gummies, and supplements in the "Jay and Silent Bob" assortment. The CBD smokable flower has a 9% CBGa content.
The 'Cavi Cone" packaging from Caviar Gold seals in the terpene goodness. Caviar Gold Snoogans can provide a hard-hitting punch. If there was ever an Indica that was 'In da couch,' this would be the strain. For experienced smokers only.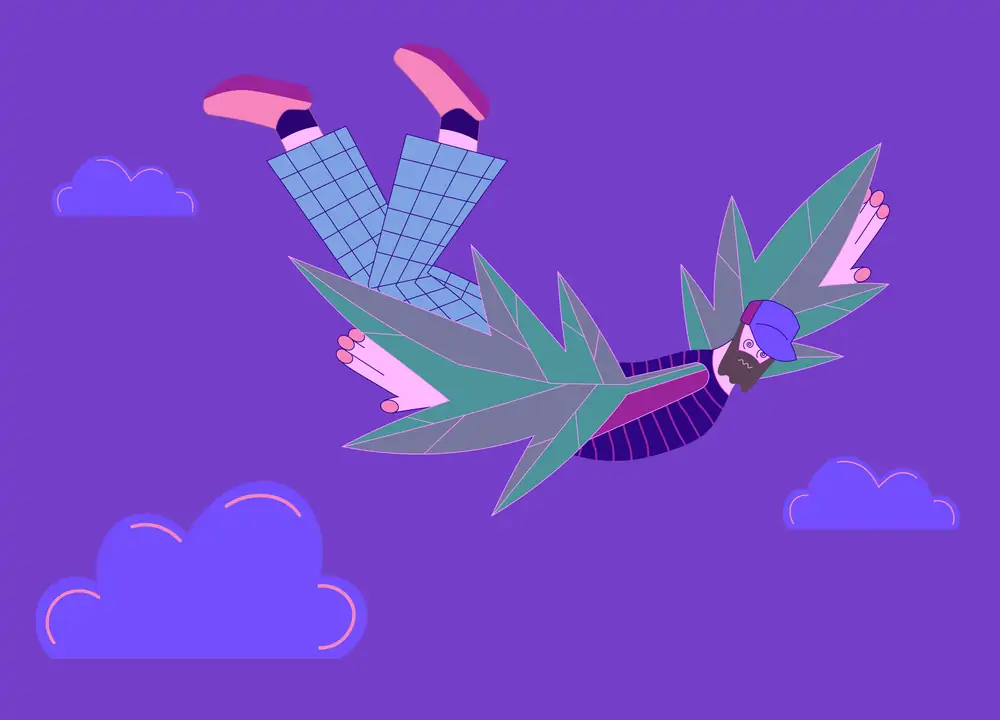 2. Alien OG
The aliens have landed! This original gangster strain is a legend among Indica's for plenty of reasons. First, Alien OG averages about 33.6% THC. Experience is required to handle the psychoactive punch that it will deliver. Be warned! If you have a low THC tolerance, you want to proceed with moderation.
It is sometimes called Alien OG Kush. It is cloned from Tahoe OG and Alien Kush and has a lemon and pine scent and flavor. Alien OG is also known for causing a very psychedelic kind of mental or cerebral buzz.
Alien OG is known for creating a happy, uplifting effect. It is good for anxiety and stress. The strain also has an inherent ability to stimulate creativity. Go with the flow, and if you feel tempted to write, or paint, or dance … unleash it!
3. God's Gift to 420
A cannabis strain by any other name? Well, they don't call it "God's Gift" for nothing. Originating from California, the potency of God's Gift can range from 15% to 27% (but usually on the HIGHER end of the scale). It was created by crossing OG Kush and Granddaddy Purple.
Let's start with the flavor of this primarily Indica dominant strain. Get ready for terpene overload! You may experience notes of berry, grape, and lemon with a citrus undertone. People who smoke God's Gift say that it is a bit contradictory, the way this type of weed hits your brain. It is both uplifting and so relaxing; you'll sit on your couch for hours. And hours. Eat something, and make sure you drink some water before burning a bowl of God's Gift. And prepare to be relaxed!
4. Deathstar
Averaging from 18% to 27% THC, Deathstar is the super sticky offspring of Sensi Star and Sour Diesel. It is Indica dominant, with a 75% / 25% ratio. The bud is sweet, smelling with some light lemon notes, but it has a rubber scent undertone. Think something fresh and lemony, and then hit with burning tires—something like that.
Deathstar is frosty. You are likely to see some shades of purple in the bud stem. People who have stress or anxiety find Deathstar to be very relaxing. Others find this strain effective for treating nausea and inflammation, as it has high CBD levels. Darth Vader would approve.
5. Green Crack
This strain has a lot of potential if you want a strong Indica experience to relax your body or reduce pain. But Green Crack also comes with a side-order of paranoia. It is not recommended for people who may have mental health disorders like schizophrenia or bipolar. It can exacerbate pre-existing emotional symptoms.
That being said, if you know you are about to smoke Green Crack that has a higher than average paranoia effect, you'll probably want to be home. Less stimuli are better when smoking weed that can make you paranoid.
Green Crack is the type of bud you will probably stare at with appreciation before you grind and pack. It has very dense buds that break off into smaller pieces easily. Sometimes the leaves of Green Crack are actually striped, and Green Crack has a lot of trichomes. That makes them sparkle in the light while you admire the citrus, earthy and spicy scent and flavor.
People who regularly smoke Green Crack say it has a nice cerebral effect that will pretty much make anything you are doing interesting. Including laundry. Green Crack averages around 24% THC content.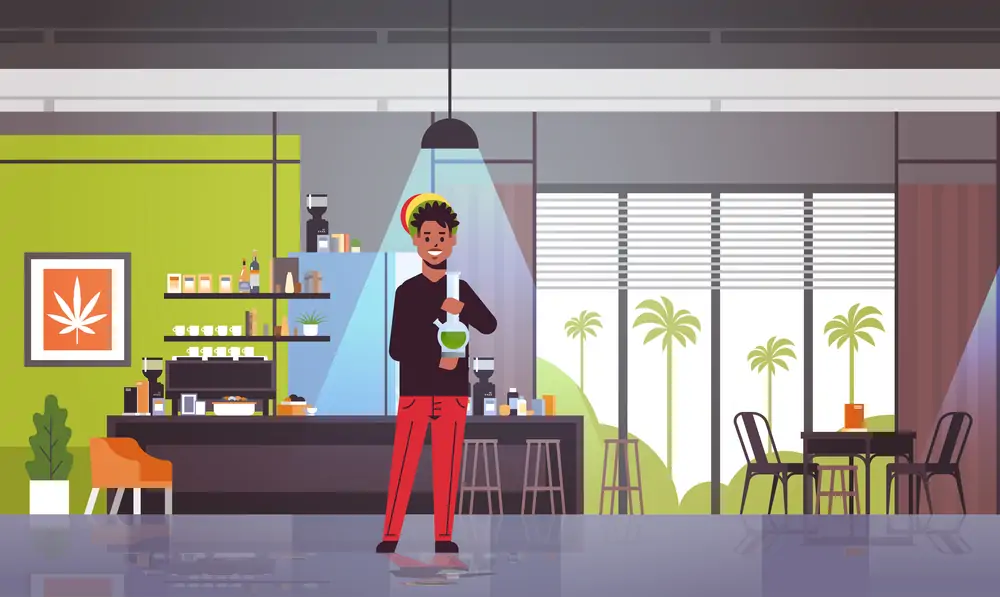 6. Purple Punch
One day, pheno-hunters in a greenhouse laboratory decided to combine Granddaddy Purple and Larry OG. Rumor has it that the strain was initially developed in Hawaii. Now the strain is popular among some of America's most prestigious cultivators.
Purple Punch has a refreshingly sweet flavor, with notes of grape and berry. More specifically, you may taste blueberry and grape soda. Purple punch averages up to 25% THC content. People who smoke Purple Punch report feelings of relaxation and happiness, with a side-order of euphoria. Problems? What problems? You probably won't remember.
7. Zkittlez
If you are celebrating with family or friends and want to feel chill but not go face-down on the couch, Zkittlez may be a strain to try. The common psychoactive properties of this strain may improve focus, make you feel super relaxed, but also social. What that means is a body high, no-stress, and you may talk more than normal. About anything, really. Even the nachos.
Fruity flavored, Zkittlez is also known as Skittlez or Skittles. The strain averages 23% THC potency, and it has won a High Times Cannabis Cup award. The strain originates from Grape Ape.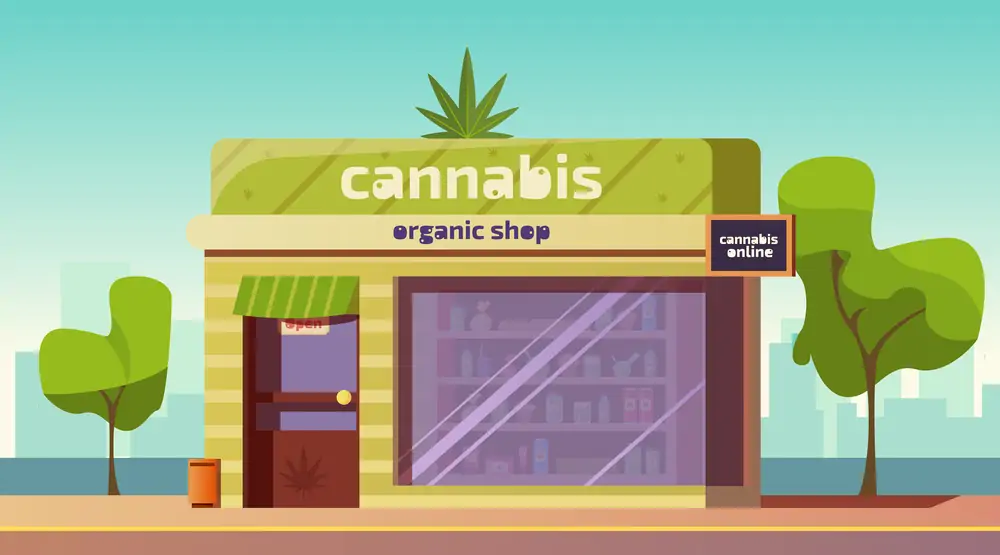 8. Northern Lights Are Pretty on 420
Northern Lights is regarded as one of the most famous cannabis strains of all time. The THC potency averages between 16% to 21%. A good potency for patients who want help treating anxiety and insomnia. It is also a good strain to help stimulate appetite but has low CBD levels. So it is not suggested for patients that want to address muscle spasms and similar conditions.
Earthy scents with citrus flavors, Northern Lights is the offspring of the original Afghan strains. Afghan Kush is the grandmother of many of the world's most popular and potent cannabis strains. It is 95% Indica dominant and suggested only for nighttime use. Infer that means you won't be going very far after you smoke its offspring strains like Northern Lights either.
9. Ice Cream Cake
We all scream for Ice Cream Cake, the strain that can make you feel like Indica overload. Just like Afghan Kush, Ice Cream Cake is one of the rare cannabis strains that are 75% Indica dominant. The plant is a hybrid of Gelato 33 and Wedding Cake strains. Experienced smokers recognize it from the frosty flowers with lots of orange hairs. It's pretty to look at.
The flavor is really out of this world. It has a thick, almost diary taste, but not unpleasant. A little bit pungent when it burns, but you probably won't care because it inhales a rich creamy and nutty flavor. First, Ice Cream Cake can hit you with a head high or cerebral elevation. Then after a while, your body starts to relax. And relax. And… relax. #CouchCrash!
10. Gorilla Glue Yourself to the Couch on 420
Last on the list of ultimate Indica dominant strains for 420 is Gorilla Glue. Chances are, this strain needs no introduction. It is a 60% Indica blend, which means it is a fairly balanced bud. You may see it in the dispensary named "420 Glue". Why do they call it to glue? Because you are likely to find your brain feels more than a little, well, glued.
Gorilla Glue is infamous for creating a really strong body buzz. Lead arms? Stuck on the couch? Yep. Guilty is charged for most people—particularly people who don't usually smoke Indica strains. Gorilla Glue was the genetic offspring of Chocolate Diesel and Sour Diesel. It averages up to 28% THC potency.
Patients who have moderate to severe chronic pain often choose Gorilla Glue as a nighttime medicinal. It is known for helping with muscle spasms, insomnia, stress, and anxiety. You are unlikely to meet anyone who has smoked Gorilla Glue and stayed up all night.
After you smoke, toke or take your Gorilla Glue tincture or edible, drink some water, and get comfy in bed or on your couch. And enjoy the slide into the land of relaxation and no worries.