Millennials Favor Cannabis Over Alcohol: Here's Why

Millennials, broadly defined as the generation who reached young adulthood during the early 21st century, are tech and media savvy, highly educated and liberal. They're also far more likely than previous generations to see cannabis as a safe, and preferable, alternative to alcohol.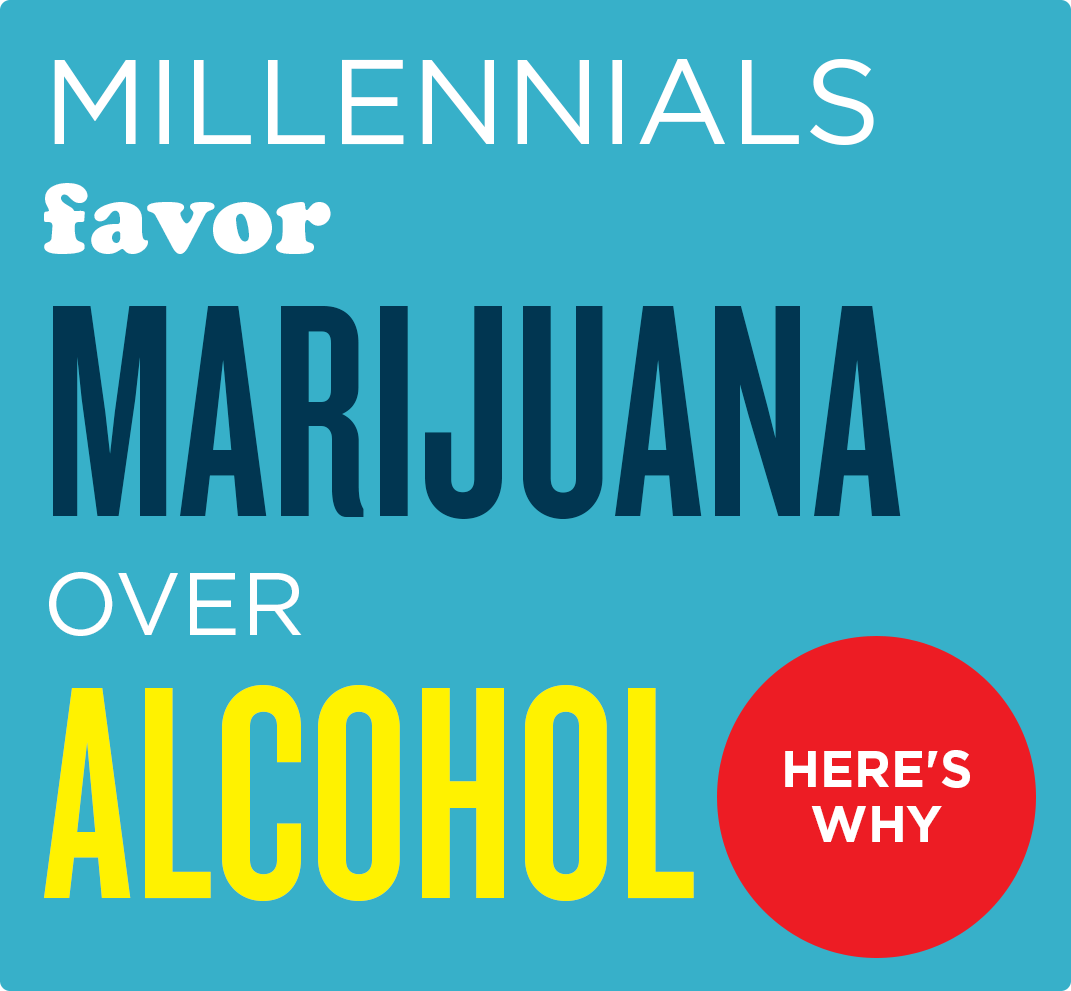 Click here to view the full infographic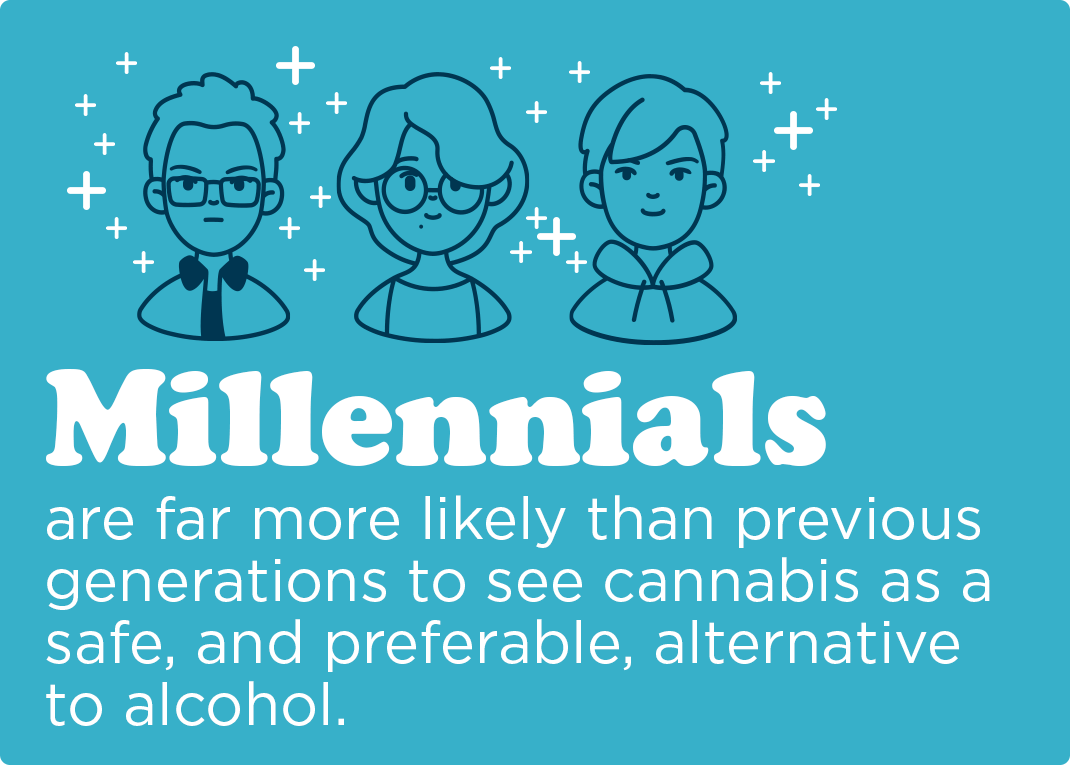 Three-quarters of Americans 22 to 40 now support cannabis legalization, and millennials account for 52% of the nation's 55 million–and counting–recreational cannabis users.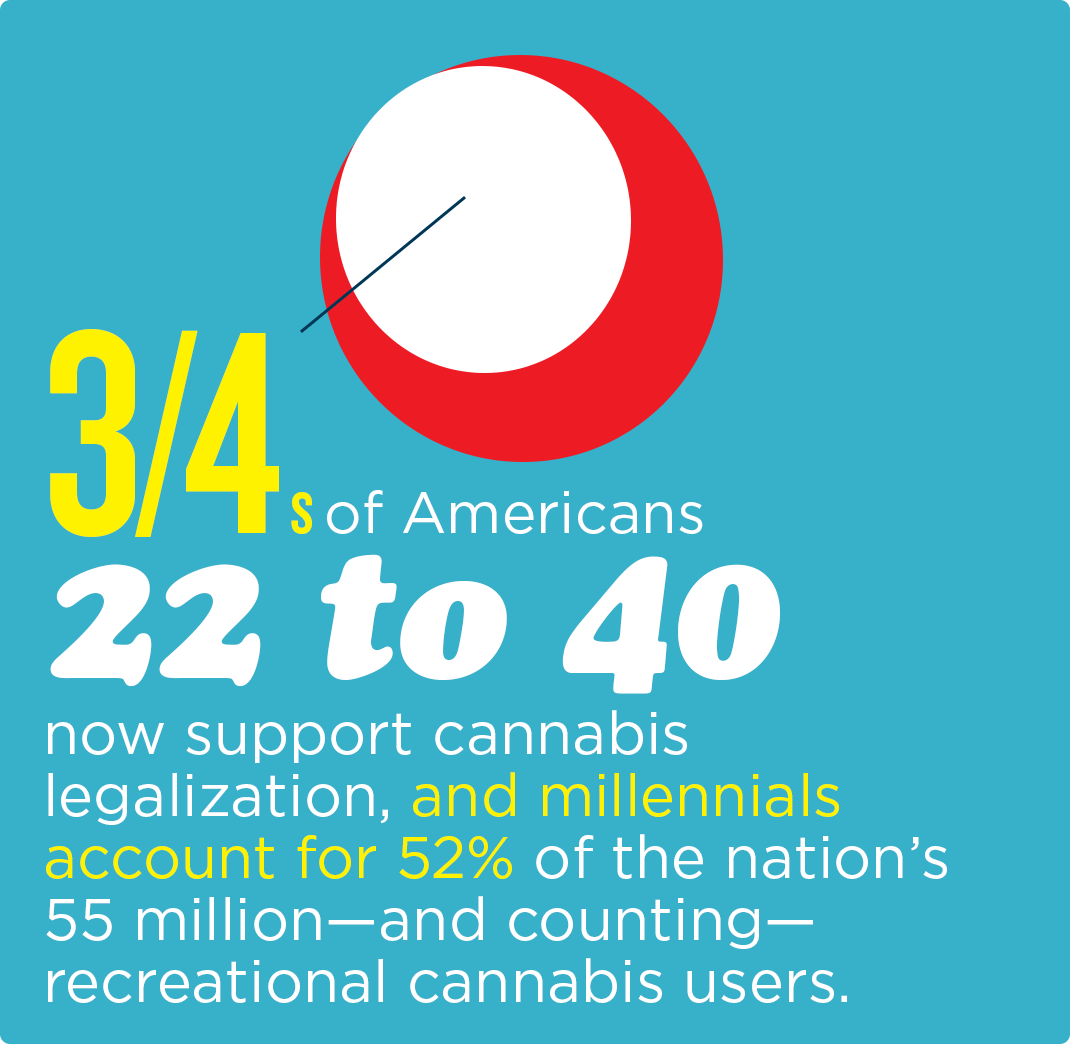 A taste for craft microbrews, cocktails, and wine over mass-produced macro beers meant that millennials were consuming less alcohol even before the rise of cannabis culture. But in places where this effect can be measured, cannabis use has gone up at the same time alcohol consumption has plummeted. One study found a 15% drop in wine and beer sales in US counties after cannabis legalization.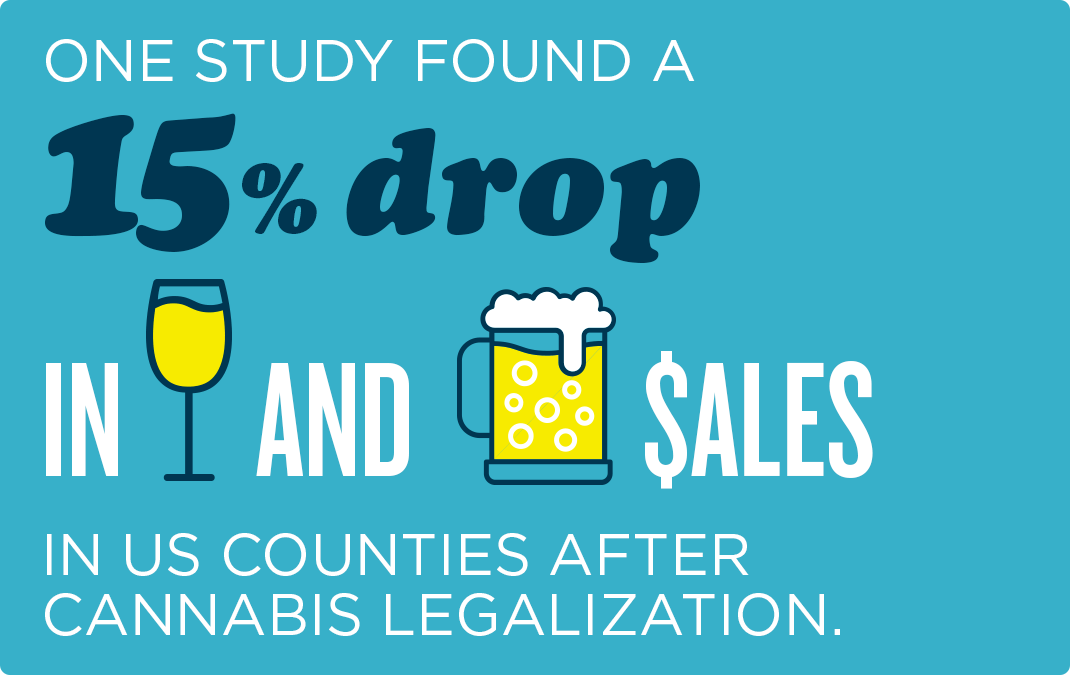 Considering that 90,000 people die from alcohol-related causes in this country every year, while naysayers struggle to find evidence that cannabis even impairs driving, it's hard to find too many negatives about the millennial sobriety trend. 
A recent Lancet study disappointed everyone when it determined that no amount of alcohol is good for your health. At the same time, cannabis and cannabis-derived medicines, if prescribed by a doctor, have clear health benefits. 
Let's take at why more and more millennials are opting for cannabis instead of cracking open a cold one.
Alcohol is expensive and marijuana is cheap(er).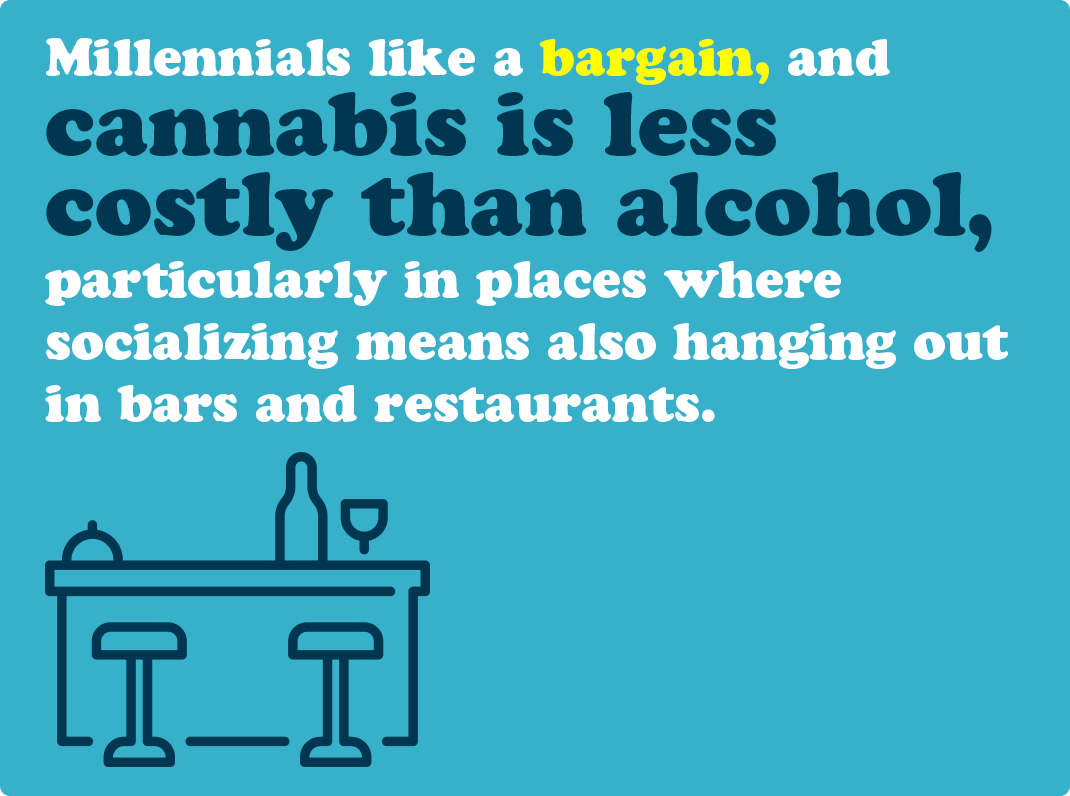 Millennials like a bargain, and cannabis is less costly than alcohol, particularly in places where socializing means also hanging out in bars and restaurants. They're also health-conscious, so swapping out a high-calorie, hangover-inducing, anxiety-provoking vice with a zero-calorie, hangover-free, sleep-replenishing plant medicine just sounds like a better deal. Especially if it means safeguarding against another millennial curse: never wanting to grow up. 
Getting drunk is something older people do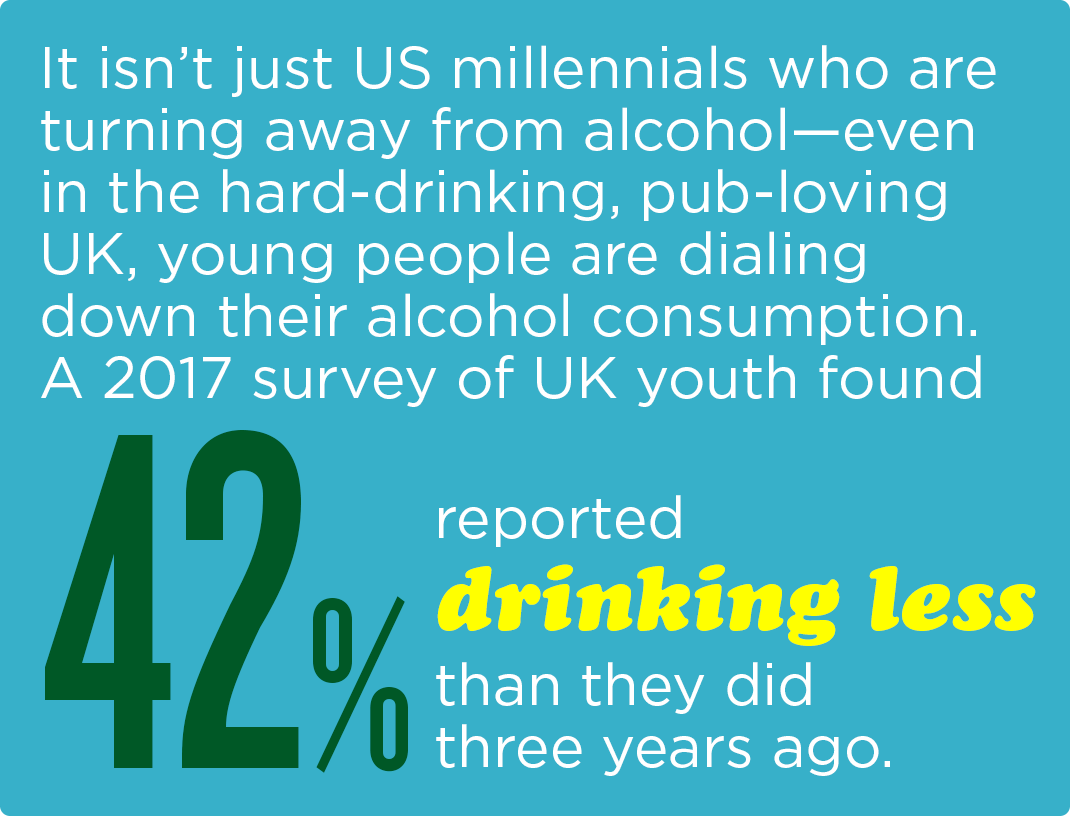 It isn't just US millennials who are turning away from alcohol–even in the hard-drinking, pub-loving UK, young people are dialing down their alcohol consumption. A 2017 survey of UK youth found 42% reported drinking less than they did three years ago. Just 10% said they thought getting drunk was "cool"–they were more likely to consider it "pathetic" or "embarrassing," and four in 10 had an overall negative perception of drunk people. Perhaps most damning, they saw getting drunk as an older person's pastime.
Public perceptions are changing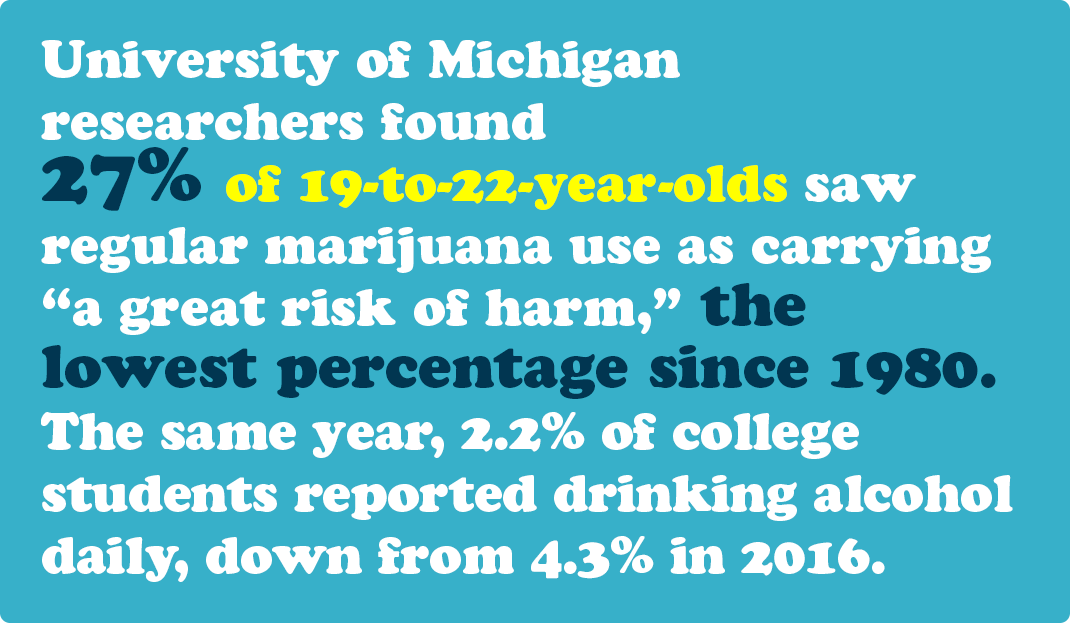 As more and more states pass laws creating medical marijuana programs and allowing recreational use, cannabis is quickly losing its reputation as a dangerous drug of abuse. In a 2017 survey by University of Michigan researchers, 27% of 19-to-22-year-olds saw regular marijuana use as carrying "a great risk of harm," the lowest percentage since 1980. The same year, 2.2% of college students reported drinking alcohol daily, down from 4.3% in 2016. 
Marijuana is replacing booze as millennials' go-to for relaxation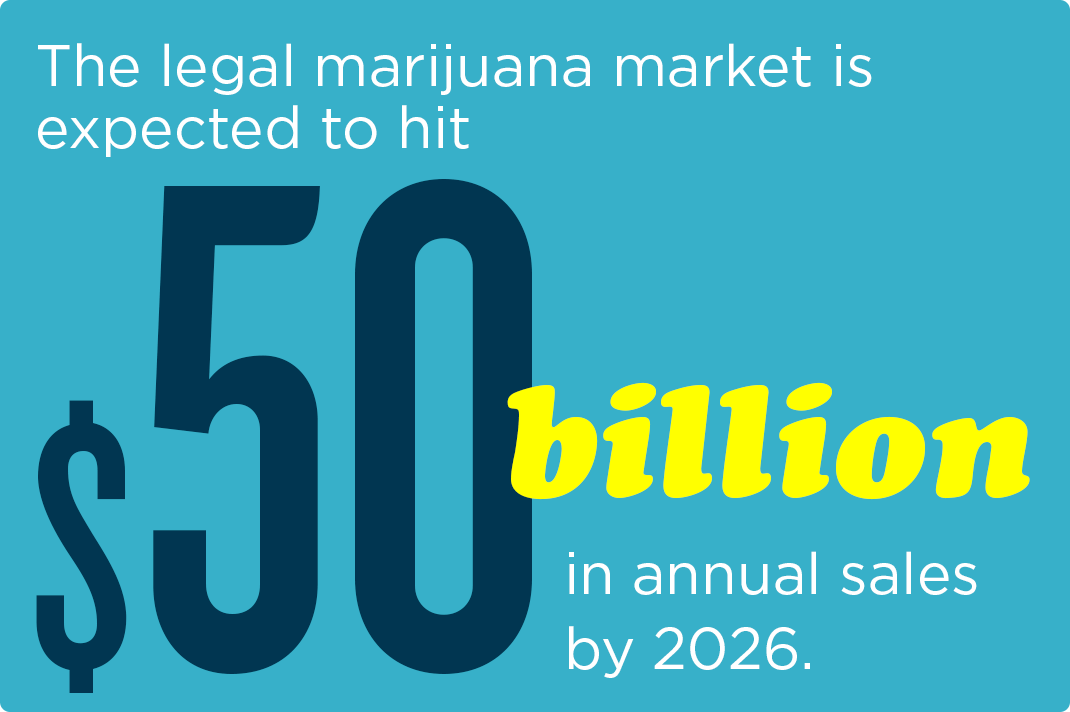 More people are using marijuana and cannabis derivatives (non-psychoactive CBD as well as THC products) in growing numbers, for everything from pain management, to increased concentration, to better sleep, to weight loss—to plain old fun. As more states move to legalize marijuana, the market is expected to hit $50 billion in annual legal sales by 2026. 
In the meantime, after winding down from a long day, more and more millennials are reaching for a pipe over a pint. Given this reality, even beverage manufacturers are hedging their bets on alcohol's future. Given that alcohol's been American's favorite pastime since, well, prohibition—this could be a bitter green pill to swallow. 
Leave it to a bunch of scrappy disruptors who aren't afraid to re-think the big institutions (like family and work)—to engage with cannabis in their own way. 
About the Author
Sarah A. Lybrand is a writer specializing in lifestyle, health, finance—and fun. She's written for Bust, Juno, Yahoo, MarketSmiths and Toast Media, among many others.