Jay-Z Officially Launches Cannabis Brand Monogram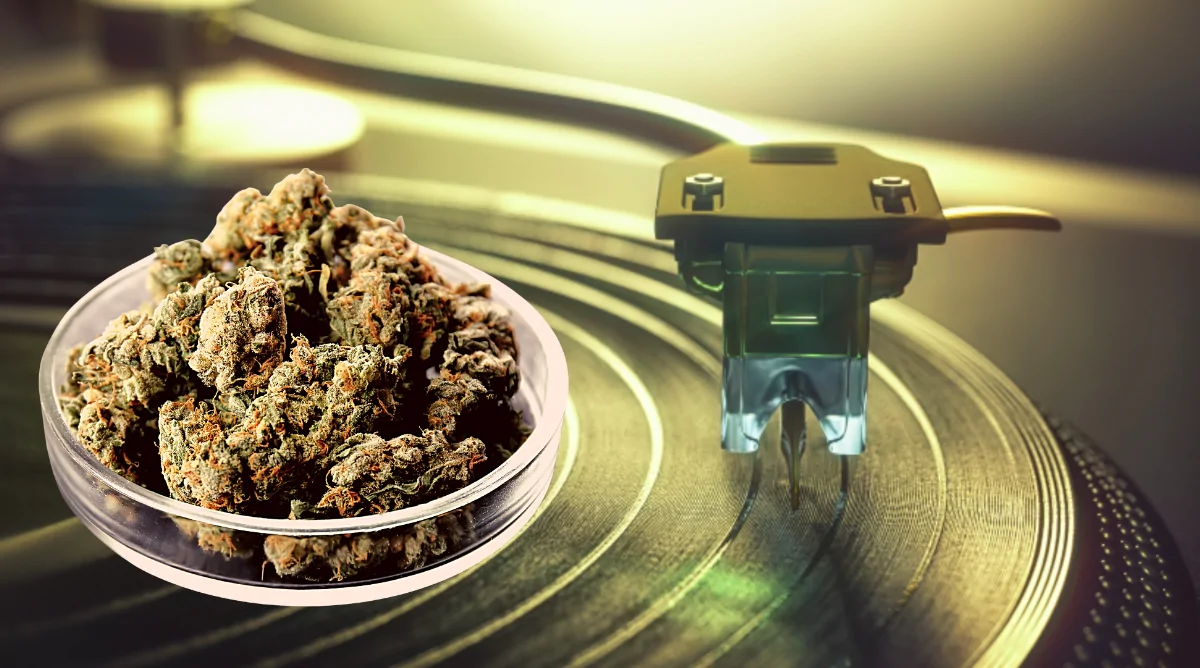 Photo: ktsimage | Getty Images (Canva)
Single gram? Monogram? We got it.  Jay-Z is the King of cool and has been working for the past two years to develop his brand of cannabis.  Of course, because we are talking about Jay-Z, it is not just any kind of cannabis.  Top shelf would still be an understatement, according to reports.
You have heard of craft beer? Jay-Z has created 'craft pot.'  Four strains of unique custom-grown and pheno-perfected strains.  Caliva produces Monogram, and they launched the first products, including pre-rolled cannabis cigars, tins of whole flower cannabis, and conventional pre-rolls.
Street Cred and Life Lessons as a One-Time Drug Dealer in New York
Jay-Z is a billionaire musician, producer, and entrepreneur. He's not just a businessman.  He is a pop culture influencer.  And he has successfully grown other lifestyle products.  Shawn Corey Carter is the kind of rags to riches American story that inspires everyone. Growing up in poverty in Brooklyn and living in the projects, his first tenuous job was illicit.  He confesses to a brief stint as a drug dealer when he was young.
From his late teens to his early twenties, Jay-Z admits to being on the wrong side of the law.  But quickly realized by witnessing violence and tragedy around him that he needed a better plan. But for a long time, he was successful as a distributor of cocaine, crack, and of course, weed. He even expanded out of New York to states like Maryland and Virginia. 
The rapper was charged with first-degree assault in 1999. He was found not guilty but charged with possession of a weapon with intent to cause damage.  And unlike some rappers that boast about illegal activities, Jay-Z composed songs that talked about black-market sales' dark side.   He has always painted a very realistic and tragic tone to his experience on the streets.  
Jay-Z has written songs about murders, shootings, assassination attempts, snitches, theft, and violence.  He doesn't glamorize it.  When the celebrity rapper is interviewed, it is always relieved that he made the U-turn focus his life on other more lucrative talents.
Becoming a Lifestyle Influencer and Building Successful Brands
Jay-Z, as a rapper, started by endorsing other brands. Like all celebrities do.  And it was lucrative for him. He spent years doing endorsements for different products and services that fit his image. If you are a Jay-Z fan, you saw his face beside products like:
Bing
Rhapsody (streaming music service)
Carol's Daughter (beauty products) with Will and Jada Smith
Hublots (designer men's watches)
Reebok
Budweiser
Samsung Galaxy
The Brooklyn Nets
Hewlett-Packard
At some point, Jay-Z realized that his influencer status was better spent on products and businesses that he owned.  In 2019, Mr. Carter entered the prestigious billionaires club. Along with global entrepreneurs like Jeff Bezos, Bill Gates, Mark Zuckerberg, and Warren Buffett.  Jay-Z claims to be the first billionaire rapper (but that's disputed).
Jay-Z has grown his business portfolio substantially in the past ten years.  His wealth of assets and brands include:
$75 million music catalog
Ownership of Roc Nation (management company)
Co-Owner of Ace of Spades champagne (with Armand de Brignac)
Investment in Uber (undisclosed)
Ownership of the D'Ussé cognac company (with Bacardi)
Owner of Tidal (music streaming service)
When it comes to branding for consumer demand, Jay-Z is an expert. And he works with a team of experts, knowing that his celebrity status evokes a high-end lifestyle that sells.  And so, when he planned to get into the cannabis business, he wasn't going to go convention. He was going top shelf on weed.  And that's how he created Monogram.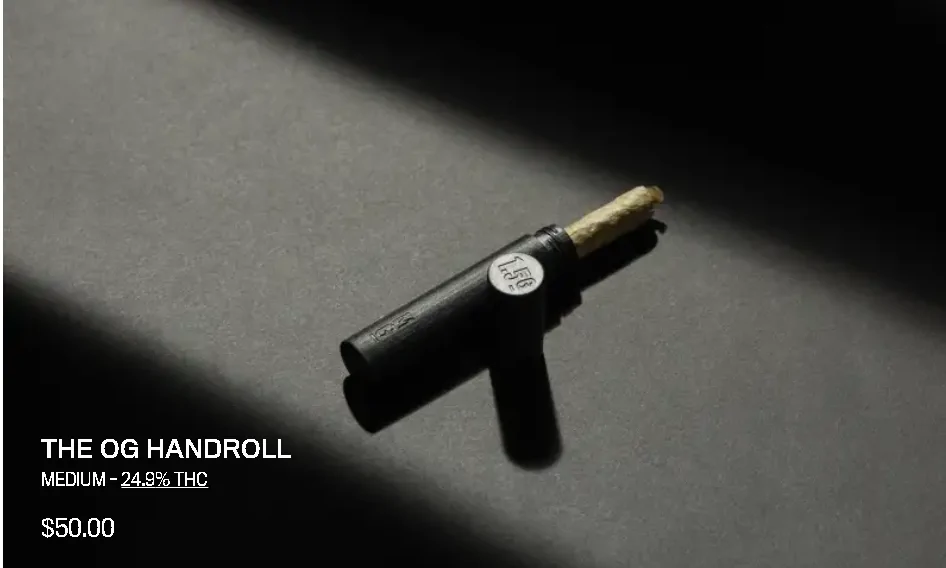 The Top-Shelf Monogram Cigar That Has Everyone Talking
If you were going to celebrate (obviously in a recreationally legalized state) and wanted to make an impression, this cigar is the one you want.  So, if you are having one of those high-roller nights out and you want to smoke something spectacular, you may want to have the "OG Handroll" from Jay-Z's cannabis brand on hand.
The 1.5-gram joint called the "O.G. Handroll" is probably the poshest blunt that exists in the United States. Seriously.  It is made with small-batch flower (which means artisan cultivation and limited in production).  This is the good stuff.  It is hand-rolled (like the name suggests) like a fine cigar.  And, speaking of cigars, it is supposed to burn like one too.  
The Monogram "OG Handroll" will set you back about $50.   However, the four cannabis strains that Monogram is selling were developed by legendary grower DeAndre De Watson.  The cannabis in the brand comes in three strengths: light, medium, and heavy.  They are called "craft cannabis' from indoor-grown plants in a private collection developed exclusively for Jay-Z's dispensary.
The fact that Jay-Z may have created the country's most expensive blunt is no surprise. Have you ever bought a bottle of his Ace of Spades champagne?  It's $300. His ultra-premium cognac D'Ussé however, has some more affordable prices.  Bottles range from $15.99 for a 200 ml D'Ussé Cognac VSOP to the limited production of $250 bottles of D'Ussé Cognac XO.
In 2010, Jay-Z had made the Forbes 400 mention as a rising star, influencer, and entrepreneur.  Ten years later, Mr. Carter is a billionaire globally recognized business leader, celebrity, and successful at creating brands with demand.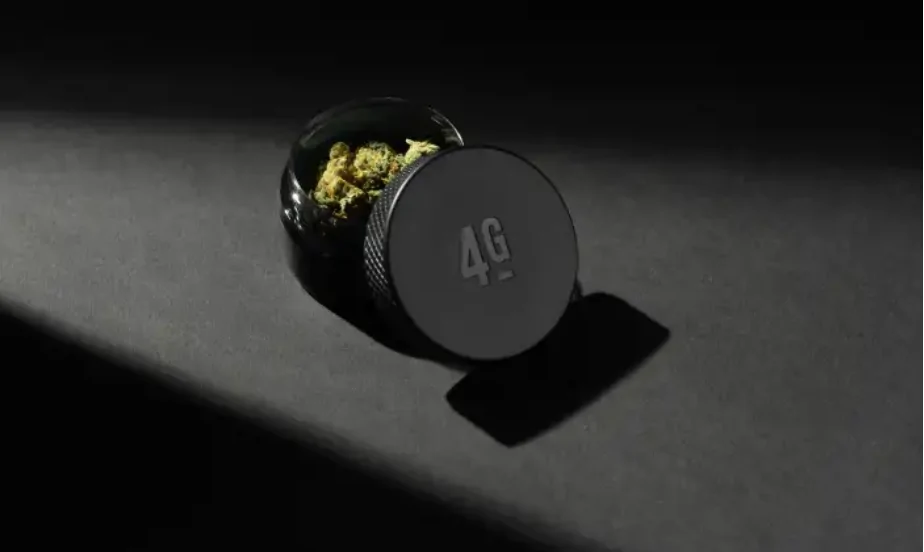 What Cannabis Products Are Available Under the Monogram Label?
Ask anyone who has experience smoking cannabis.  Is all weed the same? Not even close.  And there are quality differences that merit more expensive cannabis products. But it is not just about potency for Jay-Z's new Monogram cannabis. 
The collaboration to create the new brand of adult-use cannabis is between Caliva and Jay-Z.  Caliva is one of California's largest cannabis brands.  And since October, a teaser style website has been playing "Sounds from the Grow Room."  Including tracks from Bob Marley and OutKast.
The three product categories from Monogram include:
1.       FLOWER (available in 2- and 4-gram jars)
2.       LOOSIES PRE-ROLL PACK (four .4-gram pre-rolls)
3.       THE OG HANDROLL (premium cigar combined with flower)
The "OG HandRoll" is designed to be smoked like a cigar. That means lit and then trimmed for multiple smoke sessions. We're sure there will be a TikTok challenge somewhere to show that it can be smoked in one sesh.  But don't advise trying that at home.  You can get too much of a good thing, and remember that tobacco + cannabis can affect people differently.  It may not be fatal, but it could be pretty uncomfortable afterward.  Enjoy in moderation.
What is the Cultivation Process Behind Monogram's Exclusive Cannabis Products?
The names for Jay-Z's top-shelf cannabis are not conventional. Are you surprised? We're not.  The four strains are No. 88, No. 96, No. 01, and No. 70.  We were expecting some cool rapper style or creative names.  Come on, Jay-Z!  But apparently, numbers are the new cool.  What about names like "High Roller" or … "Brooklyn Biz."  We digress.
Every quote from the rapper indicates this was not a six-month ordeal to innovate the brand and cannabis products.  Years of hard work, choosing the right cultivator, and phenohunting for the perfect blend.  Because substandard weed with Jay-Z's name on it was not going to happen, the process of cultivating, testing, and refining the strains took almost two years.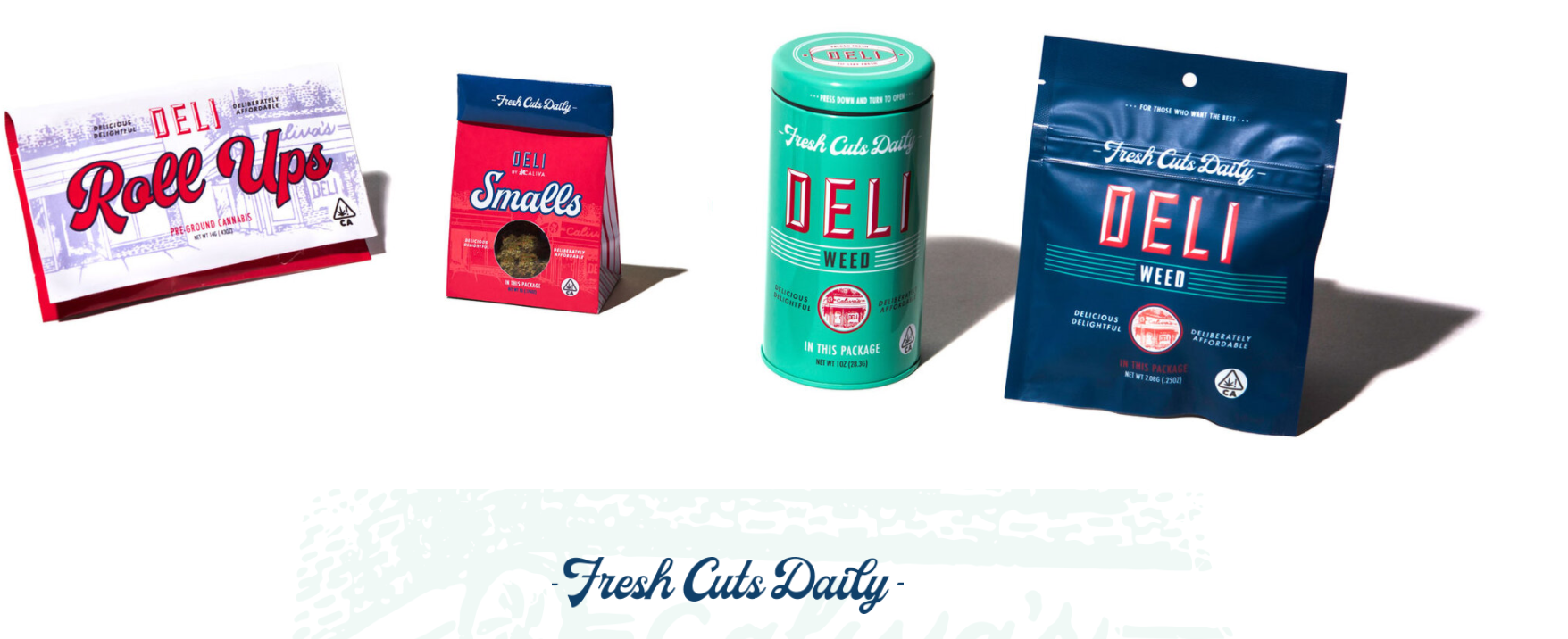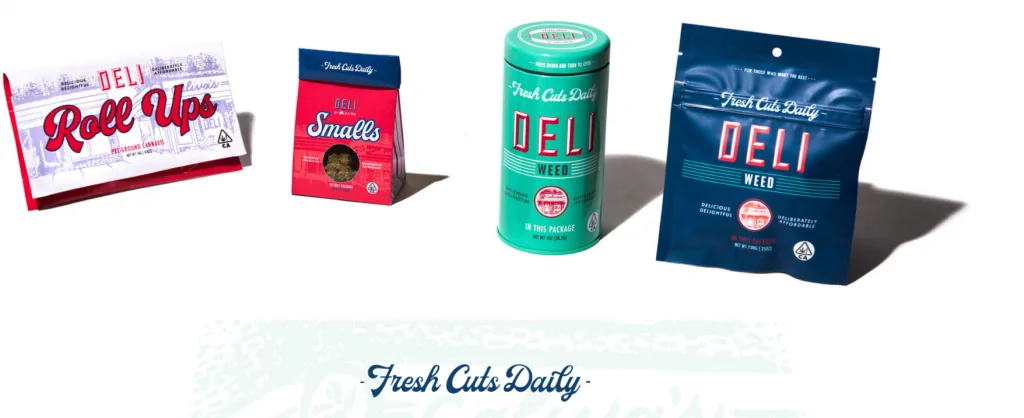 Getting Behind the Flagship Brand Deli By Caliva
The cannabis is grown indoors. We all know that indoor growing methods allow for a higher level of control over production and processes. That nets higher quality cannabis, hands down.  In 2019, Jay-Z backed the first dispensary in SoCal (California) called "Deli By Caliva."
Caliva had been working on the dispensary launch for several years before Jay-Z bought in. And leveraged his celebrity to increase the profile for California's largest grower.  But partnering with Caliva on the launch of the retro diner styled dispensaries was enough to get Mr. Carter in gear to innovate his brand, Monogram.
Top selling cannabis strains for Caliva are Blackjack and Alien OG. The "Deli By Caliva" flagship dispensary also sells CBD coffee from Somatik and THC infused Hi-Fi Hops from Lagunitas.  And they are famous for their Chili cannabis milk chocolate THC infused bars that sell for $15 a pop. 
Featured Image: Canva