How Many Cannabis Businesses Can Oklahoma Support?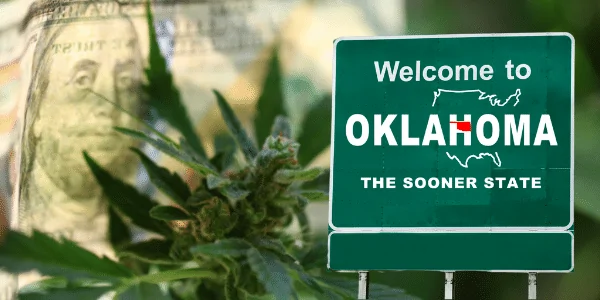 The wild west of weed. That's what they call Oklahoma, and for a very good reason. There is more cannabis business in Oklahoma than in most states. There are only 21 dispensaries per 100,000 people (2021) in California. But in Oklahoma? There are 49 dispensaries per 100,000 residents—more than double California.
The population density should determine how many cannabis businesses operate in any given state. But the population in California (according to the last census data) is 39.51 million residents. In Oklahoma, there are only 3.957 million residents. Roughly ten percent of the population.
The math doesn't quite work. Is that to say that 10% of the population in Oklahoma uses twice as much cannabis as California? From a cultural perspective alone, that seems unlikely.
But what no one is talking about is Oklahoma's proximity to states that have unfriendly and restrictive medical cannabis programs. Like Texas. Population? About 29 million in 2019 are living south of Oklahoma. And to the north? Kansas, with absolutely no medical cannabis program. Even though the Kansas House of Representatives passed the legislation in May 2021. 
How many cannabis businesses can a state of only 3.957 million residents support? The elephant in the room is apparent. There are a number of reasons why cannabis entrepreneurs are flocking to Oklahoma. Because the demand for cannabis in the region far exceeds supply, even if no one addresses the problem with cross-border purchases of medical marijuana.
How Many New Marijuana Businesses in Oklahoma?
The Oklahoma Medical Marijuana Authority (OMMA) released a new report on the medical cannabis sector in June 2021. The report shares some impressive information that confirms what everyone knows about the medical cannabis industry in Oklahoma. Business is blooming. Literally.
As of June 1, 2021, Oklahoma hosted 11,636 businesses related to medical marijuana. In June 2020, there were 9,266 cannabis businesses registered in the state. In Oklahoma in 2021, there are:
7,850 cannabis cultivators and growers
1,402 licensed product processors
81 transporters and logistics companies
25 cannabis testing laboratories
10 marijuana waste disposal businesses
Two cannabis researchers
One professional cannabis educator
In states where medical cannabis is vertically integrated, there are fewer cultivators and growers. That is because each dispensary is responsible for growing and processing their own medical marijuana. Packaging it and retailing in their own dispensaries. But in Oklahoma there is no vertical integration. And that means a different kind of marketplace for patients.
Growers in Oklahoma can sell to any processor or dispensary. That includes raw products or processed oils, creams, edibles and other types of cannabis. Vertical integration is allowed in Oklahoma, but it's not legally required.
That opens the door to growers. A lot of growers who once licensed, can sell their products to any licensed cannabis processor or dispensary. An updated list of growers licensed by OMMA was released on August 4, 2021. And it spans 575 pages.
Are Frustrated Patients from Texas Driving Up Medical Cannabis Demand in Oklahoma?
I can speak with first-hand knowledge as a patient with auto-immune disorder, and chronic pain. As a resident of Texas, medical cannabis is not an option for me.
Getting a medical card in Texas to me seems fruitless right now. I am hopeful for medical cannabis reform. But it seems like a major political shift has to happen in Texas. There was a Bill approved by the Texas House of Representatives to increase cannabis oil, capsules, and tablets to a whopping 5% maximum potency. It was vetoed by the Texas Senate and reduced to 1%. Which makes it barely more potent than a good quality CBD oil.
When I lived in Canada and had a medical card, I used cannabis oil with an average potency of 10% to 15% maximum. Both to moderate chronic pain from neuropathy and also a clinical anxiety condition. It also helped with my insomnia. 
I know that many Texans are excited about the new non-resident medical card offered by Oklahoma. Whether they understand that crossing the border with Oklahoma marijuana products (purchased legally with a card) could still result in a felony charge? Some do. But feel that they have no alternative but to 'break the law' because the cannabis business in other states can be non-existent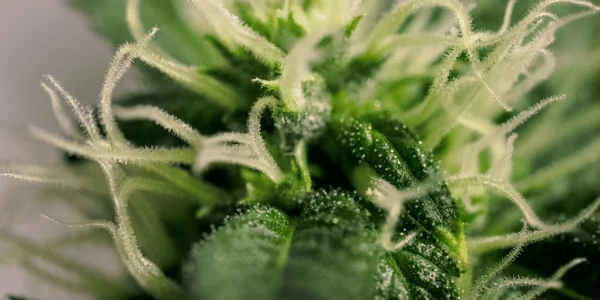 The New Oklahoma Non-Resident Medical Card
In other jurisdictions, you have to be a resident of the state (with an address) and prove your residency before apply for a medical card. In Oklahoma, they have passed a new law that allows people from out of state to apply for and receive a medical card. Even if they have never lived in the state of Oklahoma.
On June 15, 2021, Oklahoma House Bill 2022 (sponsored by Rep. Scott Fetgatter) approved the extension of the existing non-resident card from thirty-days to two years. That is a major game changer. The thirty-day medical card for non-residents was an ideal boost to tourism. Come rent a lake house and use medical marijuana for your month- long vacation. Sounds pretty good to most people. Particularly Texas with virtually no access to MMJ.
Now, any resident from any state can apply online and get a medical card. If they have one of the qualifying health conditions provided on an expansive list of accepted diagnoses by OMMA. How is it legal? Knowing that it is highly likely that visitors to Oklahoma may buy, try and drive out with cannabis products?
OMMA is educating consumers about using cannabis while in the state only. And has proposed disclaimers to remind patients that traveling out of state with Oklahoma medical marijuana is a felony offense.
Will Oklahoma Start Restricting Cannabis Business Licenses?
Given the volume of licenses already issued to cannabis entrepreneurs, you would think that a moratorium would happen. On the contrary, Oklahoma believes that more is more. That a larger number of cannabis cultivators and dispensaries means more competition and potentially lower prices for patients.
Other benefits include product availability. And more revenue from licensing and fees, and excise taxes on medical cannabis in Oklahoma. Patients currently pay 7% taxes on every product they purchase. The state has made another recent declaration that it won't be limiting the number of business licenses it issues. Welcome to Oklahoma entrepreneurs! 
How much cannabis business including cultivators and dispensaries, can Oklahoma support? A large number, particularly after the state begins issuing non-resident medical cards. That is projected to increase cannabis tourism in Oklahoma. A state that provides the potencies, and product assortment that patients with a medical card need and want.
Featured Image: Canva