Florida High Court Rejects Adult-Use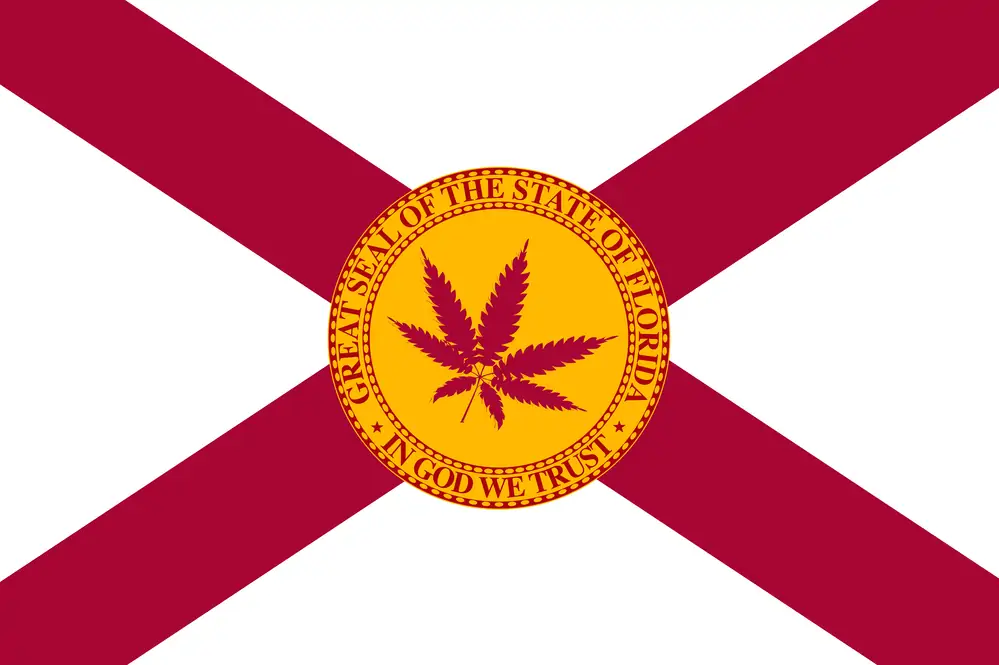 The state of Florida has one of the most successful medical cannabis programs in the country.  Multistate operators are vertically integrated. That means medical marijuana dispensaries grow, process, and then retail their products under strict regulatory standards and state compliance laws.
Voters approved the Florida Medical Marijuana Legalization Initiative (Amendment 2)s on November 8, 2016.  The cannabis program for patients was a constitutional amendment.  Since then, Florida has legalized all types of medical cannabis, from whole flower to concentrates, and most recently, edibles.
Many states realized record-breaking sales of cannabis during 2020. The COVID-19 pandemic changed and in some ways, accelerated the medical cannabis industry in America. Medical cannabis earned the designation of an 'essential service' while other businesses were shut down in the pandemic.
A recent article in Forbes reported that cannabis sales in America topped $17 billion in 2020. Will Yakowicz for Forbes shared the sales statistics from some of the states that emerged with the 'highest' growth last year.
Colorado sales grew by 26% to $2.2 billion
Oregon cannabis sales grew 29% to $1.1 billion
Illinois grew its cannabis market to over $1 billion
California saw $3.5 billion in total cannabis sales (+$586 million)
Florida saw a $473 million increase in medical marijuana sales
Some groups have lobbied to legalize recreational cannabis. Based on what many feel is the successful management of the medical cannabis program. But protecting the current MMJ industry in Florida may be the main reason why adult use may not be legalized.
Why the Florida Medical Marijuana Program Works
Florida is one of the most complex medical cannabis markets to enter for businesses. At the time of writing, only twenty-two (22) companies with licenses to dispense to residents in Florida with a medical card.  Non-residents or 'Snow Birds' can also get a medical marijuana card, after reporting a resident (address) in the state for 31-days or longer.
It is expensive to enter the Florida MMJ marketplace. The only companies allowed are vertically integrated.  That means a substantial investment in facilities for cultivation, processing, packaging, and retail sales. While some are decrying that Florida eliminates small and medium-sized businesses from the market, the MSO structure appears to be working well.  Something lawmakers are comfortable with.
But the decision to make every retailer vertically integrated has also made Florida's MMJ program successful.  The responsibility for compliance and quality control puts patient safety first. It also eliminates sourcing cannabis from other suppliers.  And some studies suggest that the MMJ program in Florida has significantly reduced black market cannabis sales.  As well as a criminal activity associated with the traditional illegal cannabis supply chain.
When the conversation about legalizing adult-use comes up in Florida, the MSOs (multi-state operators) are naturally opposed. Florida has such an expansive list of qualifying health conditions that any resident (with a diagnosed health issue or chronic symptom) can get one. With the benefit of doctor-supervision. It seems to be working well in Florida. And the absence of an adult-use or recreational market does not seem to be stifling sales potential and tax revenues from cannabis sales.
Florida Lawmakers Shut Down Recreational (Adult-Use) Ballot Measure
MJBizDaily reported that Florida's highest court had rejected the adult-use ballot measure. The number of signatures required to pass the adult-use initiative is set at 891,589. That's a whopping number compared to the minimum signatures required in other states for similar ballot initiatives.
The Supreme Court decided in a 5-2 decision against the lobbyist group "Make It Legal." The reason was that lawmakers felt that the wording of the adult-use initiative was unclear and misleading. That might give the group time to organize another adult-use legislative proposal. But time is running out to add it to the ballot for the 2022 election.
Some people have stated that there is a major conflict of interest. The 'elephant in the room' is allegedly former Florida Governor Rick Scott, who maintains a lot of political influence and conflicts. Scott is believed to be an investor in one of the MSOs (multistate operators) providing medical marijuana in Florida. And if legislation to legalize adult use happened? That would take a big bite out of the established monopoly of the twenty-two (22) licensed vertical operators.
Some industry analysts say it is only a matter of time before recreational cannabis is legalized in Florida. But it may take several years and attempts by lobbyists to get the measure to a ballot. Where residents of Florida will decide whether they need a recreational cannabis program and industry, in addition to the flourishing local medical marijuana sector.