Florida Marijuana Dispensaries Report Record Sales During COVID-19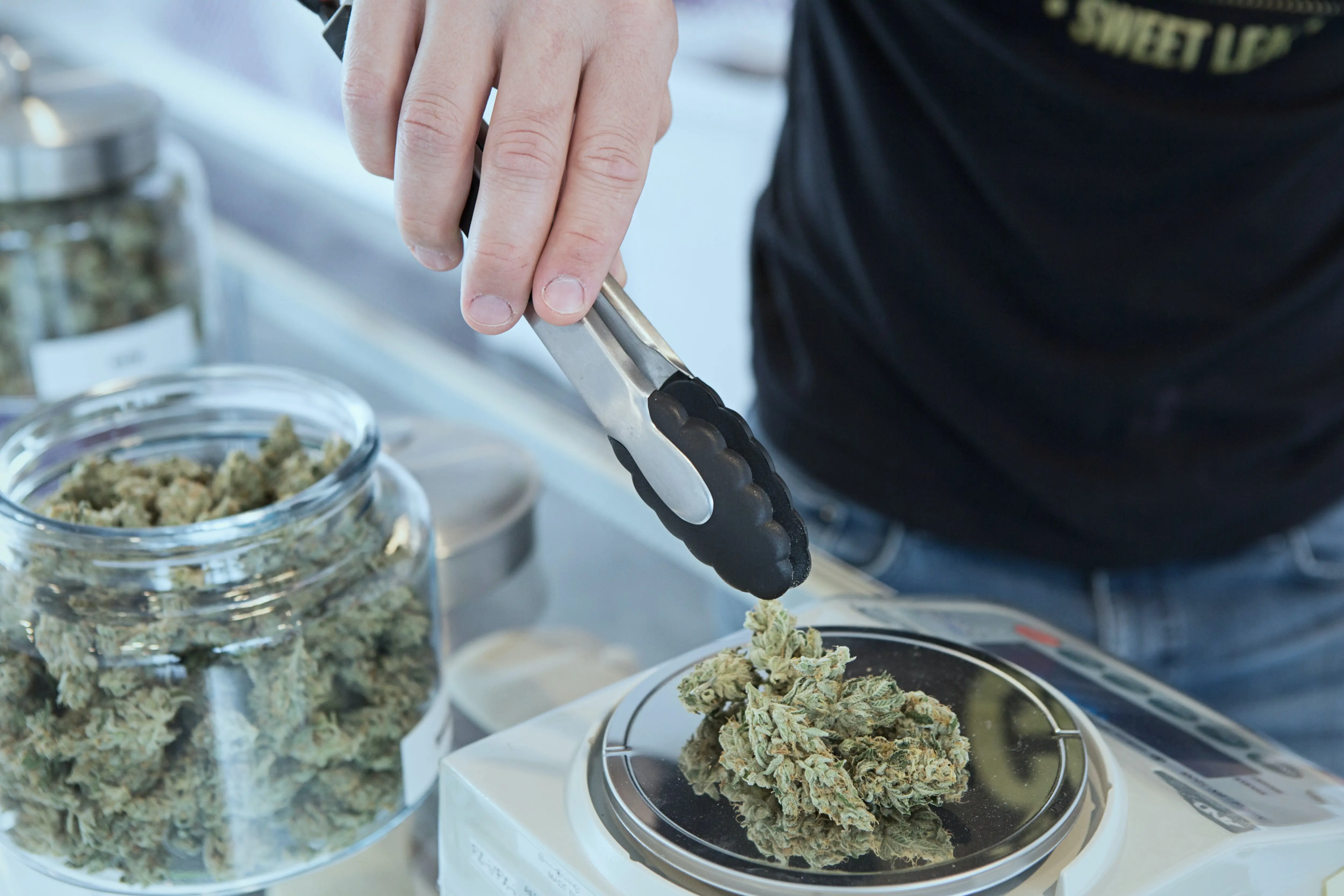 When the COVID-19 health emergency escalated in March 2020, many states rapidly implemented health protection measures. In some states, retail locations were legally required to prohibit foot traffic to their location in an effort to stem the spread of the life-threatening virus. No one was really sure what that impact would mean for Florida marijuana dispensaries. One thing was clear, however. With thousands of patients relying on the medical marijuana products for therapeutic use, dispensaries could not just shutter their doors like other businesses were required to.
Business owners in the medical marijuana industry were surprised to find how many states designated dispensaries as "essential services." This exempted them from closing operations temporarily. Businesses like pharmacies, doctor's offices or hospitals, medical marijuana manufacturers, and retailers had a duty to serve the patients that depended on those products and services.
While some cannabis industry experts anticipated a decline in retail sales, no one was prepared for the opposite result. Patients were procuring their legal limit in products—possibly in fear of supply and demand issues— and new qualified patients were signing up.
Florida was one of the states that saw a large uptick in sales activity for legalized medical marijuana. What were some of the reasons that Florida dispensaries drew more patients? Why did the Office of Medical Marijuana Use (OMMU) in Florida also see an increase in applications for qualified patients after the lockdown?
The Impact of the COVID-19 Coronavirus on Medical Cannabis Sales in Florida
On June 20, 2020, Florida announced a tragic record-breaking day of positive COVID-19 patients. 4,049 cases were confirmed. In the month of May, the Florida Department of Health reported about 1,000 new cases of the virus daily. From June 10th-20th, Florida reported accelerating infection rates that consecutively broke new records.
This chart reflects data shared by the Florida Department of Health and the Office of Medical Marijuana Use (OMMU):
As cases continue to rise in Florida, the sales of medical cannabis to qualified patients are also rising in volume. CannaMD wrote an interesting article that compared the sales volume of smokable flower in Florida to other states. While medical marijuana has been legalized for patients with qualifying health conditions in Florida since 2016, smokable flower has only been available since March of 2019. According to the data shared by CannaMD, Florida dispensaries sold more smokable flower in six months than Ohio did in one year. The state even allowed home delivery from dispensaries as a health prevention measure, many of which provide free delivery within 25 miles for purchases over $150.00.
In the same period, Florida also saw an increase in qualified patient registrations. This added 39,436 permanent and seasonal residents to the medical cannabis registry. According to statistics gathered in May 2020, approximately 1.43% of the population of Florida is currently registered as patients in the medical marijuana program. This amounts to 306,185 medical marijuana cardholders in the state.
Florida Medical Marijuana Sales Forecasted to Hit $1 Billion in 2020
One of the most insightful resources for the medical cannabis industry is the annual publication from DS Analytics of Colorado and The Arcview Group of California called "The State of Legal Marijuana Markets." The full version of the report is $597 per copy, and we highly recommend it for strategic business insights.
The 7th edition of the report predicts that Florida's medical marijuana market will come close to $1.1 billion dollars in revenue in 2020. Other analysts have predicted that gross sales will reach between $800-$900 billion dollars in 2020.
Will Medical Marijuana Sales Go Down After the COVID-19 Health Emergency is Over?
Let's think back to the beginning of the pandemic. Every American citizen ran to their supermarkets to stock up on items like flour, toilet paper, and cleaning supplies. They also ran to the dispensaries to buy their legal limit on medical marijuana. This was all in fear that supplies may run out. Therefore, is it possible that this increased uptick in medical cannabis sales volume in Florida is circumstantial? Will sales escalate further in June and for the balance of the 2020 sales period?
Florida has seen a substantial increase in the number of coronavirus infections, as of June 2020. Florida was harshly criticized for not enacting stringent stay-at-home and quarantine regulations like other states did. This was particularly true during Spring Break in tourist locations, like Daytona Beach. The most recent economic impact study for Florida estimates that annual tourism contributes over $90 billion dollars per year to the state's economy. So, the beaches remained open and Spring Break 2020 happened without interruption.
At the beginning of the year, as COVID-19 cases started to emerge in the United States, researchers warned American's that the virus could "hang around" for a long period of time. They concluded it was not going to be like your average influenza season; it won't be here today, gone tomorrow, with a guaranteed immunity to future infections. Some researchers are predicting annual waves of infection rates. Others believe that the COVID-19 coronavirus might be part of our 'new normal.' In other words, the virus could disappear naturally or it could remain a constant threat. The truth is scientists do not know the answer right now.
In the interim, depression and moderate-to-severe anxiety rates are up because of the stress and impact of the COVID-19 coronavirus. Social distancing may be helping to reduce infection rates, but the outcome is also increasing suicide and clinical mental health disorder services.
In a recent health survey from the Kaiser Family Foundation, around 45% of Americans responded that the viral health crisis was impacting their mental health and increasing emotional stress. In May 2020, the Substance Abuse and Mental Health Services Administration reported that there was a 1000% increase in emergency health texts from individuals in search of mental health supports. More than 20,000 people texted the hotline that month.
Carefully selected strains of medical cannabis can help patients more effectively manage symptoms of anxiety, stress, and depression. A knowledgeable "budtender" can guide a patient to the right dose and type of cannabis. They typically recommend Sativa strains for day use and Indica varieties for nighttime use. The following cannabis strains are popular for the treatment of anxiety disorders as well as post-traumatic stress disorder (PTSD):
Granddaddy Purple
Jack Herer
Jillybean
Purple Urkle
COVID-19 coronavirus has impacted every aspect of daily life and business. It has contributed to mass unemployment, challenges for businesses, and exacerbated the strain on our healthcare system. Concurrently, the rise in medical cannabis consumption by registered patients has increased exponentially in Florida. It will be interesting to watch the sales numbers as the harsh effects of the pandemic slow down.