Curaleaf Gets $50 Million in New Funding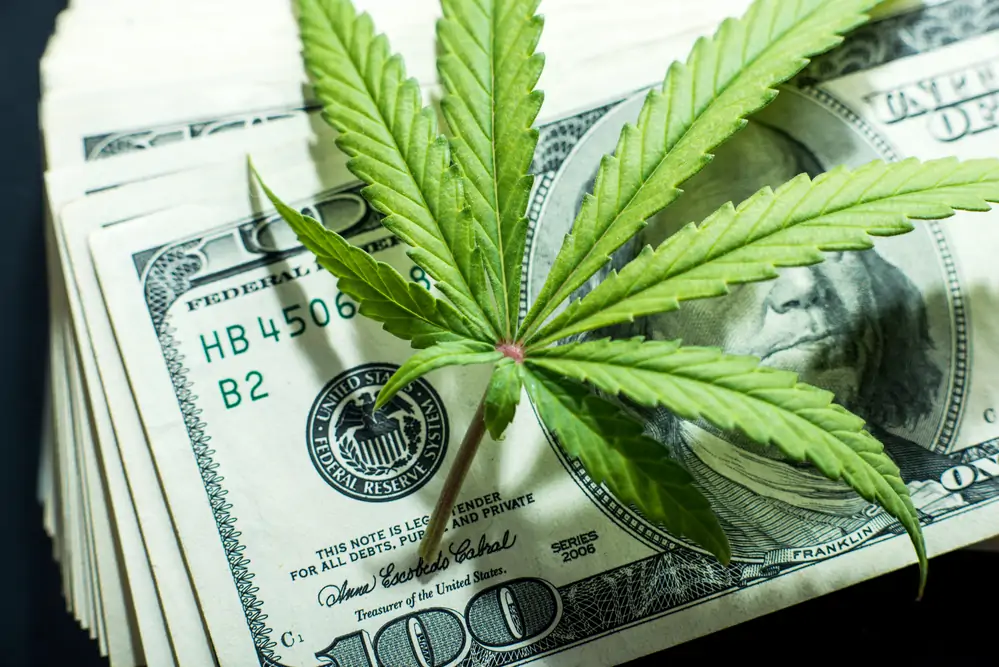 An article on one of the largest and fastest-growing cannabis MSO's appeared in the NASDAQ. Curaleaf is headquartered in Wakefield, Massachusetts. Curaleaf™ announced a significant expansion and the successful three-year credit facility received, valued at $50 million.
The funding announcement came just a couple of weeks before Curaleaf had another exciting announcement. It closed a $317 million (CDN) equity offering, according to an article in New Cannabis Ventures.
Executive Chairman of the Board at Curaleaf, Boris Johnson, commented:
"Curaleaf's successful closing of this C$316,882,500 capital raise represents the largest post-RTO offering by a multi-state operator in the industry and a major milestone in supporting the future growth of our business. Strong support from many of our existing shareholders as well as significant demand from new institutional investors led to the underwriters fully exercising their additional 15% over-allotment option."
Curaleaf has been a rapidly expanding multi-state operator. Currently operating with more than twenty cultivation sites, almost one-hundred dispensaries, and thirty processing facilities. In July, Curaleaf acquired Grassroots Cannabis. The culmination of the two businesses makes Curaleaf the undisputed largest cannabis company in the world. 
Becoming the Largest Cannabis MSO 'First' Was Business Strategy for Curaleaf
Why has Curaleaf accelerated global growth plans? The unexpected change in political leadership in the Senate could put federal legalization on an express route. Senators from states that are fiscally struggling with the burden of the Covid-19 health emergency are under pressure. And legalizing cannabis, or removing barriers such as limited qualifying conditions, could help.
The name of the game right now for states is to generate tax revenue. And the fastest and most economical way to create new funds is through cannabis legalization. The federal government, similarly, has its eye on the potential revenue cash cow of legalized cannabis. The MORE Act (bi-partisan cannabis reform) sets a sum of 9% for federal tax collectors. They have already got a number; they are already thinking about it.
No one can predict what will lie in store for the cannabis industry in 2021. However, signs look positive that new legislation could blow the lid off of cannabis sales. If the federal government reschedules, decriminalizes, and then legalizes cannabis nationally? 
A second wave, 'green rush,' is going to sweep America. And Curaleaf wants to be the largest player when that happens, according to industry insiders.
Higher Than Average Interest Rate Penalizes Cannabis Industry
If you were going to borrow $50 million to expand your business, you'd want a low-interest rate. While Curaleaf is a leading multi-state operator (MSO) in the cannabis industry, they were able to get a 10.25% rate on the funding.
While the funding was secured for a three-year term, that's still a lot of interest. And it is another example of how cannabis industries are consistently penalized financially. Cannabis isn't legal at the federal level. Yet. And since chartered banks fall under federal jurisdiction, financial services are often not available for cannabis touching businesses.
Slowly as more states legalize medical and adult-use, that is changing.  Arizona, for example, just approved a new private financial banking service for dispensaries. It is a pilot program to create a unique Bitcoin-like currency that AZ dispensaries can use.  But unlike Bitcoin, the tokens would have a fixed value.
Lawmakers realized that keeping the high growth industry unbanked was a bad idea.  And dealing in cash (which is usually the only alternative for dispensaries) can contribute to problems. Like security issues, theft, and making dispensaries a target for criminals.
Nonetheless, even the 'big guys' in the cannabis industry face the same financial penalties. In this case, an interest rate that is three times the average cost of borrowing.
Curaleaf Grows With 2020 "Select" Strategy
Watching the rapid growth of Curaleaf and acquisitions is much like a game of Pac Man. But the company is not randomly gobbling up companies. It is buying up the BEST companies in America. In June of 2020, "Select," a top-performing cannabis oil brand, was acquired.
A visit to the Select brand website, and it's easy to see why it's so popular. It was founded in Portland, Oregon, by a couple of guys who liked weed. But didn't like coughing. They are young. They are relatable, and they are pretty likable. They nail the culture of cannabis because they resonate on the level of the cannabis community. And consumers love that (and their products).
Select cannabis products are currently sold in Arizona, California, Colorado, Connecticut, Florida, Maryland, Michigan, Nevada, Oklahoma, and Oregon.  They are known for having a superior vape rig for cannabis oil. One that provides a smooth inhale and can reduce coughing. Select Elite is a legend among vape carts.
Select is also building a reputation for having phenomenal edibles. They are called "Select Nano Gummies," and they are definitely a market leader. They are formulated to have a faster psychoactive effect.  And a mellow and relaxing dismount. They also manufacture and retail cannabis and CBD tinctures.
Featured Image: Yarygin | Deposit Photos