7 Inspirational Black American Business Leaders from the Cannabis Sector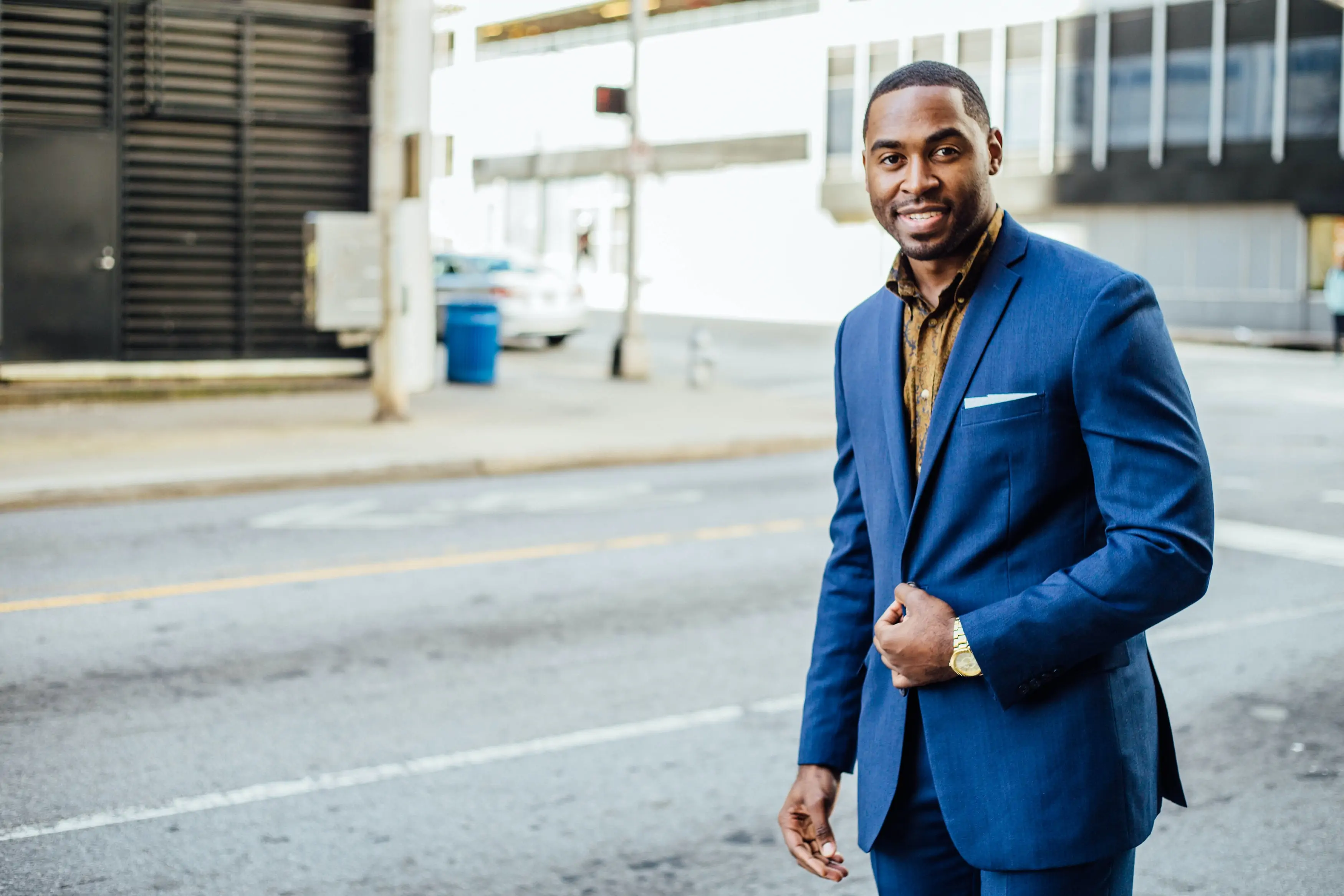 On average, the cannabis industry in the United States does not display racial bias that interferes with employability at the cultivation, processing, manufacturing, or dispensary level. All ethnicities, including black American business leaders, are welcome. That is the cannabis culture.
But if you talk to black business owners and entrepreneurs about obstacles to entry, they will tell you that is where the challenge lies for them. Several small business credit surveys and reports from federal banking associations have pointed to the growing lending and credit gap between white and black entrepreneurs in the United States. Only about 3% of American venture capital firms are black-owned and operated.
The increased awareness about prejudice against Black Americans right now is a positive culture shift that we hope remains long after people stop using the hashtag #BlackLivesMatter. We would like to share amazing entrepreneurial success stories from 7 inspiring black American business leaders from the cannabis sector.
1. Snoop Dogg
Snoop Dogg is both a musician and a "cannapreneur." In 2019, Ted Chung, a media entrepreneur, and Snoop Dogg launched a cannabis magazine called "Merry Jane". The magazine shares food and reviews, news, fashion tips, and custom-designed apparel from cannabis culture.
In addition to the magazine, Snoop Dogg started his own business cultivating and retailing a series of cannabis strains for his business "Leaf's by Snoop." Some of his most popular and profitable products are cannabis confectioneries, like chocolates and candies.
2. Hope Wiseman
Step aside for this inspiring female black entrepreneur. Hope Wiseman became the youngest American to own a dispensary at the age of 25. The actress and cast-member of WAGS Atlanta is the business owner behind Mary & Main, a medical marijuana dispensary in Prince George's County, Maryland.
Wiseman decided to open a dispensary in the neighborhood that she grew up in, receiving her license from the State of Maryland in 2016. She has spoken up about the disparity of female black-owned enterprises in every industry. Wiseman is also engaged in public speaking both on the merits of medical cannabis and on opportunities for black entrepreneurs within the cannabis industry.
3. Al Harrington
If you love hoops, you already know who this successful basketball athlete and entrepreneur is. Al Harrington was the 26th pick in the 1998 NBA draft and played 16 seasons in the National Basketball Association. Harrington played with the Indiana Pacers, Atlanta Hawks, Golden State Warriors, New York Knicks, Denver Nuggets, Orlando Magic, and the Washington Wizards.
Al Harrington is the founder and CEO of Viola, which is a successful cannabis brand. Viola has a wide product selection of vapes, extracts, and whole flower varieties. The company was named after Harrington's grandmother, who has diabetes and glaucoma. Viola has a $16-million dollar backing from the Gotham Green Partners, an equity firm from New York.
4. Raft and Joy Hollingsworth
Raft Hollingsworth III, is the founder and CEO of "The Hollingsworth Cannabis Company" in Seattle, Washington. Joy Hollingsworth, Raft's sister, is the Director of Operations in the family-owned and operated business.
The Hollingsworth Cannabis Company has a 30,000 square foot farm with eight greenhouses. The company places a sharp focus on sustainability and environmentally friendly cultivation.  There is an extraction laboratory onsite, and processes for CO2 extraction of cannabis and CBD. Products sold through the Hollingsworth Cannabis Company include pre-rolls, whole flower cannabis, infused pre-rolls, and extracts.
5. Dr. Rachel and Dr. Jessica Knox
With a mission to help more patients with qualifying health conditions to access therapeutic medical cannabis, Dr. Rachel Knox and Dr. Jessica Knox founded the "American Cannabinoid Clinics" in 2014. The mission of the clinic, which offers convenient telehealth evaluations for patients, is summed in this statement from the business website:
"By bringing Integrative Cannabinoid Medicine & Functional Endocannabinology into the forefront of contemporary medicine, AC Clinics teaches patients how to Be Well On Purpose™ through optimizing the benefits of holistic, inclusive care."

– American Cannabinoid Clinics
Patients who qualify for access to medical cannabis can schedule a consultation in-office or online, through a HIPAA-compliant video conference portal.
Both physicians were interviewed recently on The Today Show. You can also listen to Dr. Rachel Knox speak at a 2019 TEDx Talk in Portland, Oregon.
6. Montel Williams
The retired television talk show host has a very personal story to tell about the value of medical cannabis. Montel Williams was diagnosed with Multiple Sclerosis and went public with his diagnosis in 1999. He later had a stroke and became a strong advocate for medical cannabis. For over ten years, Williams has been using medical marijuana to manage his health symptoms.
Montel Williams partnered with Cura Cannabis to produce a custom brand of medical cannabis products. His brand, Lenitiv Scientific, includes a flagship selection of products under the "Montel By Select" label. The products are currently available for purchase by licensed patients in California and Oregon.
7. CJ Wallace
Wallace's father was the hip-hop legend Christopher "Biggie Smalls" Wallace, also known as Notorious B.I.G. Wallace notes that cannabis had been both a wellness benefit and tool for creativity in his family. He also noted that marijuana was essential in his family to assist with anxiety and stress relief.
Mr. Wallace founded an organization, called "Think Big," which provides custom selected cannabis products that are known to promote the three-C's: creativity, curiosity, and collaboration. The organization advocates for safe-use, education, creative expression, and wellness. It also supports charities including the Marijuana Policy Project, Minority Cannabis Business Association, Last Prisoners Project, and Autism Speaks.
The Future for Black American Business Leaders
The cannabis sector is a high-growth industry that has not come close to realizing the full potential for business owners. Fortune Business Insights stated that the medical cannabis industry may reach over $97 billion dollars in annual sales by 2026.
With black entrepreneurs leading the way and influencing the availability of capital investment, we may see increased opportunities for entrepreneurs to enter the market without barriers to success due to racial bias. For more information on other successful black business leaders and industry trailblazers, read this article from Black Enterprise magazine.