7 Things To Know Before Visiting A Medical Cannabis Dispensary in Florida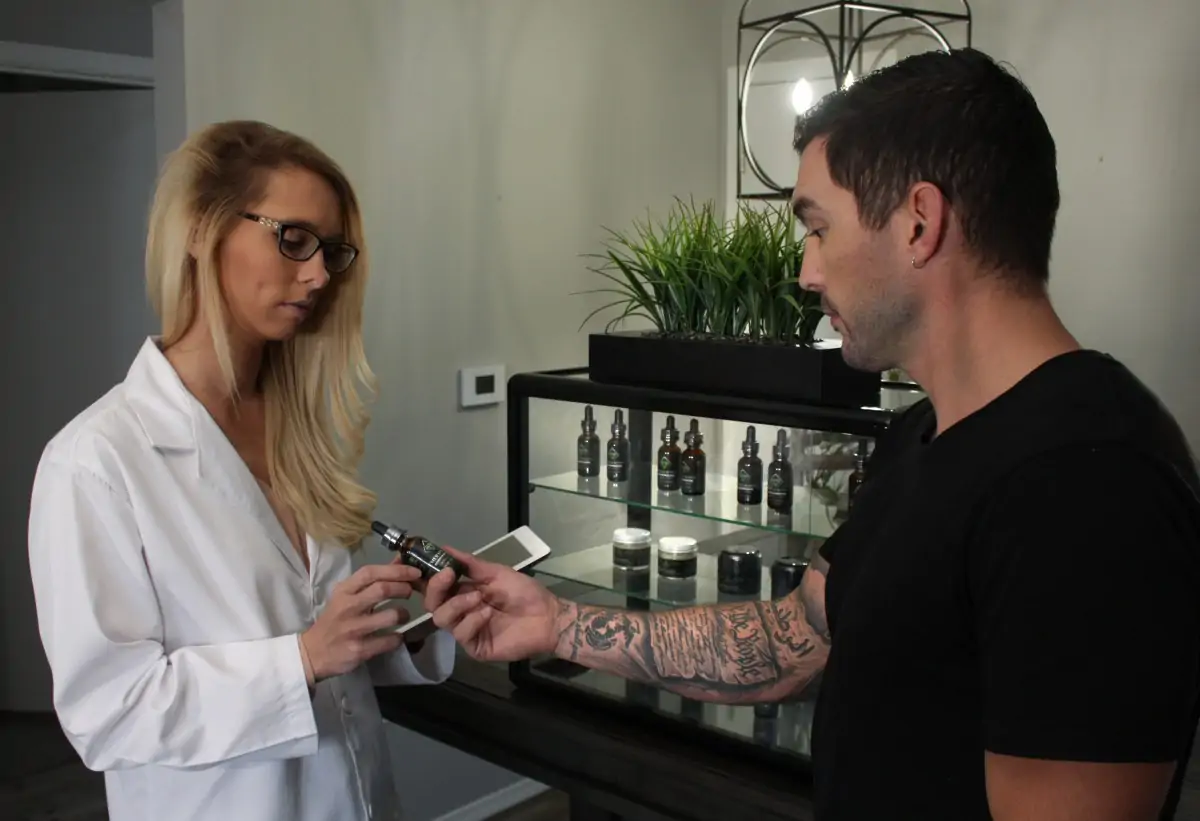 When it is your first time walking into a medical cannabis dispensary in Florida, you might feel some anxiety or concern. However, if you prepare well and research beforehand on what you should expect, the experience can be a positive one. 
After you have obtained your cannabis card, you need to know a few things before walking into your preferred medical marijuana dispensary.
1. Provide a Reason For Use
Cannabis is federally classified as a Schedule I drug. To access medical cannabis in a legalized state, you will need to present valid health conditions to use it. Providing your diagnoses to your Florida medical cannabis dispensary helps the bud-tender administer the right type of marijuana. People use marijuana to achieve various functionalities. You should expect to be given an insight into the unique effects with the specific strain you have picked.
2. Understand The Forms of Payment
Before heading out to a dispensary, make sure you know the type of currency they prefer, whether it be cash, debit, or credit. Most medical dispensaries accept all three methods like any other retail store. Some dispensaries even provide online ordering and curbside pickup so that patients can expedite their orders. 
3. Understand the Risks, Responsibilities, and Side-Effects 
Many would consider the side effects of medical marijuana to be minimal. Different strains of cannabis induce specific outcomes, such as increased appetite, increased relaxation, or drowsiness. Other types of cannabis are known to elevate energy and mental acuity without a drowsy effect. Knowing your symptom relief goals and normal daily activities can help the bud-tender give proper advice on the best strain of cannabis.
4. Have The Proper Documentation
Before heading out to a dispensary in Florida, you need specific paperwork to help out with the purchase process. Having a cannabis card is a legal requirement. It is also proof that you have undergone an evaluation process with a certified physician, and that your symptom relief plan using cannabis is supervised by a practitioner.  
5. No Return Policy
The first time you visit a dispensary, you may get excited about trying all the new products and even buy things you won't use or need. Experts advise that you should approach marijuana with an understanding that the amount of medical cannabis you can legally purchase is limited. For example, you can buy up to 2.5 ounces of whole flower cannabis every 35 days. Therefore, you should talk to the service team at the dispensary and get their advice on the best products and intake methods. 
Keep in mind that not every medical marijuana dispensary will have the same inventory. Promotions and sales will usually vary from location to location. It is therefore advisable to call ahead. Some dispensaries will even have delivery options too, so you can get a discreet package right to your doorstep.
The smartest way to avoid buying stuff you don't need is to go with a friend or family member who may have more experience. They can guide you through the process of selecting your medical cannabis products. 
Very few states have reciprocal agreements where a medical cannabis cardholder from another state can use their card to purchase at a dispensary. For travelers who are just passing by, you should understand that marijuana can't be carried to the next state. Because medical cannabis is a Schedule I Federally controlled drug, be very careful about purchasing it outside of your home state. No one can legally cross state lines with medical cannabis. 
It is also illegal to 'share' medical cannabis with anyone. You cannot give your medical cannabis to a friend or family member, and you should not ask them to purchase medical cannabis for you. That is also illegal and can result in a charge of possession, a possible charge of distribution, and cancellation of the patient's legalized medical marijuana card. 
6. Choose Your Consumption Preference
You can buy your standard smokable flower at a Florida dispensary. Other popular dispensary products include creams, CBD oils, and vape pens. At the time of writing, edibles were not legalized in Florida. The other benefits associated with the legalized types of cannabis intake methods in Florida include convenience, discretion, flavor, flexibility, and complete control over the dose.
Vape pens, for instance, work at a lower temperature to neutralize the smoke and does not impact air quality the same way as a smokable flower, or raw cannabis, would. When you vape medical marijuana oil, people around you will not be exposed to the psychoactive effects in the air, as they would with smokable cannabis.
Tinctures, on the other hand, contain extracts from cannabinoids. The best way to consume them is by placing drops under the tongue. The drops get absorbed into the bloodstream quickly, thanks to capillaries under the tongue. You can also add medical cannabis tinctures to food or drinks, for a more mild effect.
Cannabis creams are made through an infusion process. Creams are applied externally only and can provide numerous medical benefits. For example, many people use cannabis creams for localized pain management, especially for back and muscular pain. 
7. Show Respect to Staff and Other Patients in the Dispensary 
Be respectful to the staff and clientele at your medical cannabis dispensary in Florida. The medical dispensaries serve patients under strict legal compliance and requirements. If you don't get approved for the purchases, negotiating or arguing with the employees will not convince them to dispense medical cannabis. Dispensing medical cannabis falls under statewide health regulations, and operators dispense with the same controls as a traditional pharmacy. 
Marijuana consumption has been legalized but is still under control from the age restrictions to the examinations to prove that you need it. Therefore, make sure you visit a medical dispensary with doctor's recommendations, your marijuana card, and all your required legal documents (including government-issued photo identification). 
If it is the first time you are purchasing medical marijuana from a licensed dispensary, give them a call before you arrive, or schedule an appointment. They will be happy to review different strains and intake methods that will suit your health needs.