Kansas Pushes Ahead on Cannabis Decriminalization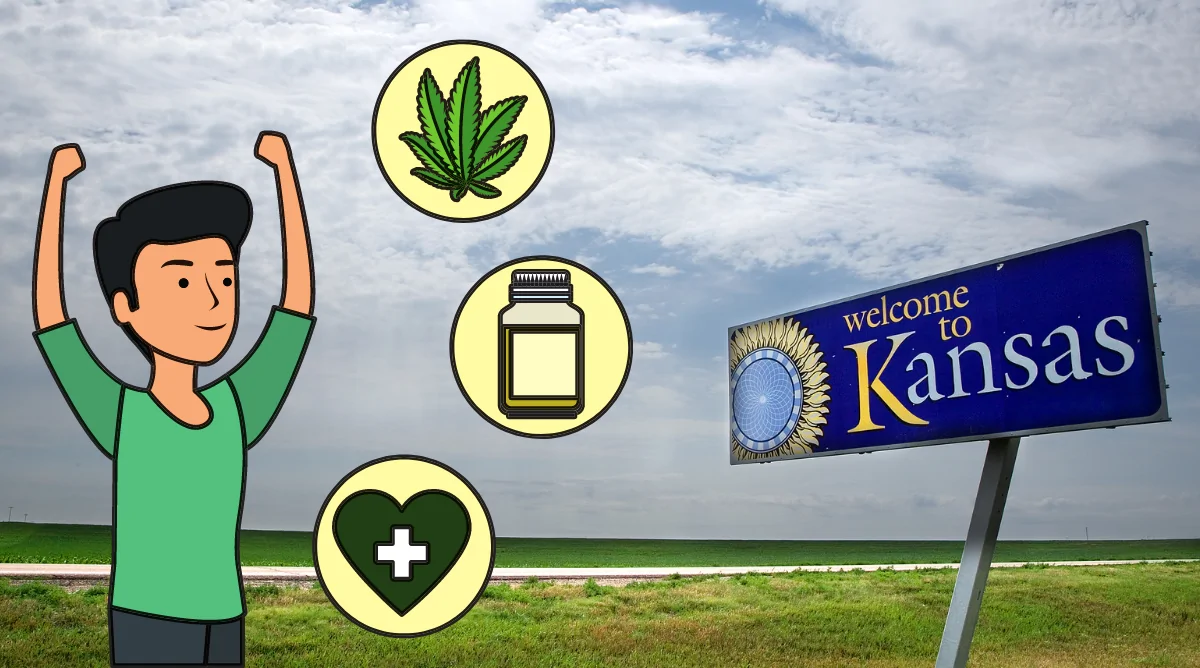 Kansas has not moved forward on cannabis legalization to join the thirty-six other states that have legalized medical cannabis. Currently, for residents of Kansas, all forms of cannabis are illegal. Only CBD products are authorized for clinical use, to treat health conditions.
Like many states, the decriminalization of marijuana is the first step. Legislation to decriminalize cannabis doesn't make it legal. But what it does is significantly reduce the legal penalties for possession of marijuana. Often, that means setting a specific quantity for personal possession and first-time offenses. For example, making marijuana a fine or a ticket, rather than a misdemeanor or felony offense.
Lawmakers in Kansas have decided to introduce laws to legalize medical cannabis at the same time as they move to decriminalize it. This indicates that Kansas may be 'fast tracking' the new medical cannabis program in the state. And that is good news for patients who have been waiting for more alternative options for symptom management.
Kansas Governor Laura Kelly (D) has provided support and endorsement for the legalization of medical cannabis. Specifically, that the medical cannabis program would help the state expand the current Medicaid services for constituents. The proposed decriminalization and new medical cannabis program laws were introduced in February 2021 to the House Federal and State Affairs Committee.
The Proposed Decriminalization Laws
The new laws to decriminalize drug possession in Kansas were introduced by Representative Aaron Coleman (D) and filed in the Kansas Legislation on February 24, 2021. Possession of other types of prohibited substances would still result in felony charges. However, medical use and restricted quantities of cannabis would not, according to the proposed new laws.
Coleman also made the argument that many states have used to legitimize the decriminalization of cannabis. That police resources are much better used to stop the flow of life-threatening Schedule 1 drugs, including cocaine, heroin, and methamphetamines, and the control and reduction of black market distribution of opioid medications.
One of the other interesting pieces of legislation introduced by Gen Z Representative Coleman was aimed at transparency. Rep. Aaron Coleman feels that it is important for residents of Kansas to be able to see and hear the opposition of specific industry lobbyists that oppose new legislation. Lobbyists would be required to wear body cameras during petitions in the Kansas House of Representatives.
That would make it easier for citizens to understand which organizations were opposed to new laws. This is aimed primarily at large pharmaceutical groups, who may wish to stifle the progress of medical cannabis legalization to protect sales of prescription pain medications.
In many states, 'big pharma' has dug in to slow the progress of medical cannabis legalization. Medical marijuana can be an effective and safer alternative for managing chronic pain and other debilitating symptoms, which poses a threat to profitability.
What Would Change if Decriminalization of Marijuana Passes?
Under the proposed new legislation, Kansas residents who are found in possession of cannabis for personal use would face a $100 fine and no misdemeanor or felony charge. Residents in Kansas would also not receive probation for possession of small amounts of cannabis.
Distribution and cultivation and large amounts indicating trafficking would still result in a felony charge whether the substance was cannabis or another Schedule 1 drug. However, the proposed new law(s) in Kansas would also mean that a drug offense (for any other substance than cannabis) would result in lighter penalties, including:
Mandatory referral to a drug treatment program
Probation of up to six months for the first offense
A misdemeanor conviction of public record
Up to five days in jail
A maximum $250 fine
Many states opt to decriminalize cannabis and reduce personal-use cannabis charges. However, they do not usually attempt to adjust penalties for other substances. Some lawmakers in Kansas feel that referral to addiction therapy supports is more beneficial for public health and safety. A move that could substantially reduce the burden on law enforcement and the growing cost of recreational drug incarcerations in the state.
Kansas Medical Marijuana Program to Have Tight Restrictions
Some states like Colorado, Oklahoma, and California have accommodating medical cannabis programs. They have a broad list of qualifying health conditions and symptoms to include as many patients as possible. That doesn't mean that everyone can get a medical card. What it means is that many people with a formal diagnosis of a chronic disease may qualify for a medical marijuana card.
Then there are states like Texas that have launched a medical cannabis program that is extremely restrictive. There are very few qualifying health conditions in Texas that enable a patient to get a medical card. And access to legalized medical marijuana. In fact, in the state of Texas, many of the health conditions are life-threatening in severity in order to qualify. And they are specifically targeted to patients who have terminal illnesses for compassionate care.
Another limiting factor of the medical cannabis program in Texas is that only low-THC products are provided for patients. There is no medical card. Patients cannot visit retail, medical dispensaries. A physician can prescribe medical cannabis, and patients can pick up their prescription at a licensed specialized pharmacy. That is a highly controlled and restrictive model. And it leaves many patients with other health conditions without access to alternative medicine.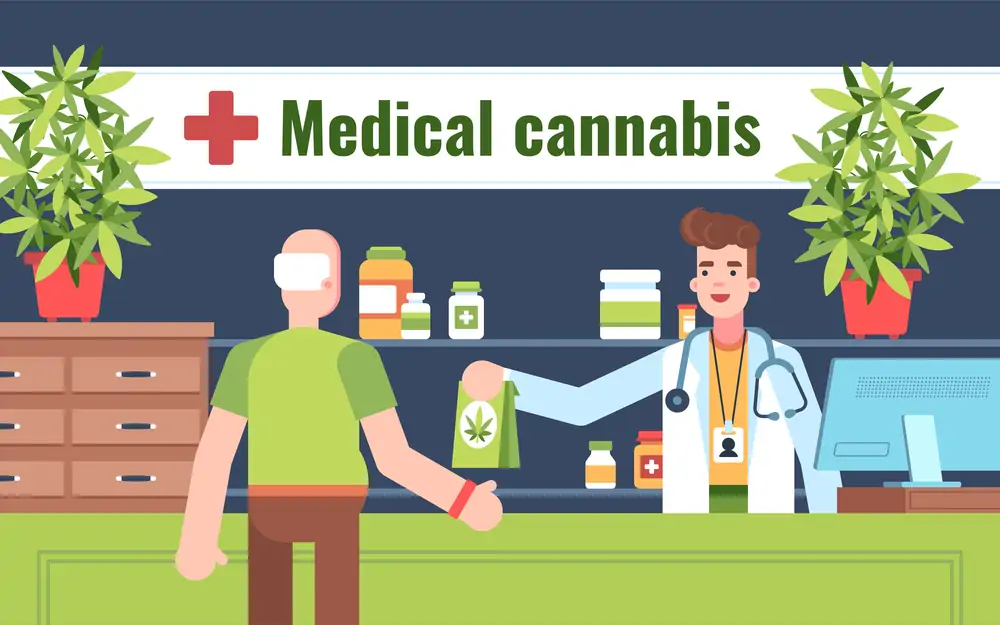 What Cannabis Products Will Be Available for Patients?
Kansas seems to be taking the same approach as Texas in the first steps to legalizing medical cannabis for patients. However, there would be a 35% cap on the maximum THC potency for medical cannabis products. That is a generous limit compared to many states with low-THC restrictions.
Smokable flower would not be legal, and vaping cannabis would also be illegal in the program. That would limit medicinal cannabis products to tinctures only for sublingual uptake. In many states, smokable cannabis products were not legalized until a later date.
States that legalized smokable varieties and edibles saw substantial increases in sales, as they are the two most preferred medical cannabis products. To not make them available can stifle the growth of Kansas' medical marijuana program and tax revenues.
Patients with medical cards would not be allowed to cultivate cannabis at home under the new laws. This presents some challenges for compassionate care and health equity. Many states do permit medical cardholders to grow at home to subsidize the cost of therapeutic use. And to ensure that patients who live far from a dispensary do not experience obstacles acquiring medical cannabis for their needs.
Medical Cannabis in Kansas Won't Happen Until 2023
The Kansas Department of Health and Environment will be the authority to help develop and implement the medical cannabis regulations. But the deadline announced to complete the writing of the regulations and laws was disappointing for patients. The regulations are to be ready for July 1, 2023.
The standards for patients would include permitting a 90-day supply for qualified patients. The Kansas Department of Health and Environment would be the authority that issued patient and caregiver cards and managed registration and renewals.
Another government agency, the Alcoholic Beverage Control in Kansas, would be responsible for business licensing. All cultivators, processors, and retailers would have to apply and be licensed by the ABC in Kansas. And that also includes licensing companies that will conduct mandatory quality control laboratory testing.
This segmentation between two branches of governance in Kansas is typical of the method used by many other states. However, the two-year time period will allow both branches to implement licensing laws and requirements, training and certifications, bylaws and ordinances, and other requirements.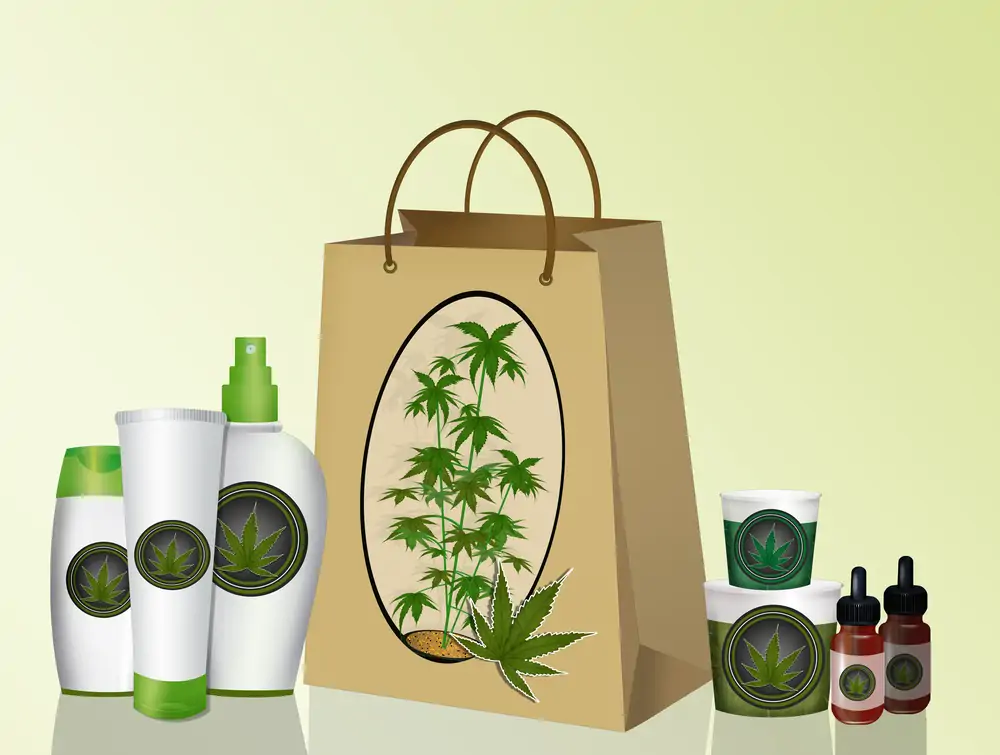 Kansas Medical Society Strongly Opposed to Legalizing Medical Marijuana
Eric Voth is an internal medicine physician that represents the Kansas Medical Society. He has been one of the strongest voices of opposition in Kansas to reject the legalization of medical marijuana. Voth has stated that while the Food and Drug Administration has approved the first cannabis prescription medication, the FDA still hasn't verified 'safe use'.
According to a report from KCUR in Kansas City, Voth has asked lawmakers to significantly reduce the number of qualifying health conditions. If legalized medical cannabis is going to happen in Kansas, Voth and the Kansas Medical Society want to make sure that very few patients can actually qualify for a medical card.
"It shouldn't be allowed as a medicine," stated Eric Voth. "You should continue to hold the line. Unlike many other states, we need to be proud of holding the line." A sentiment not shared by all physicians, patient advocacy groups, patients, and caregivers. While thirty-six states have legalized medical cannabis, Kansas remains one of the hold-out states with no legislation for compassionate care options with cannabis.
The Kansas Medical Society's stance is surprising and a major obstacle to advancing alternative medicine options for patients in the state. While every state has faced groups that opposed legalized medical cannabis, the idea that prohibiting it will help patients is not progressive. For caregivers of minors facing debilitating conditions like moderate to severe epilepsy, it is disappointing to see that kind of push-back from the state's largest medical authority.
Featured Image: Jupiter Images | Canva