Elon Musk & 8 Other Celebrities that Support the Cannabis Industry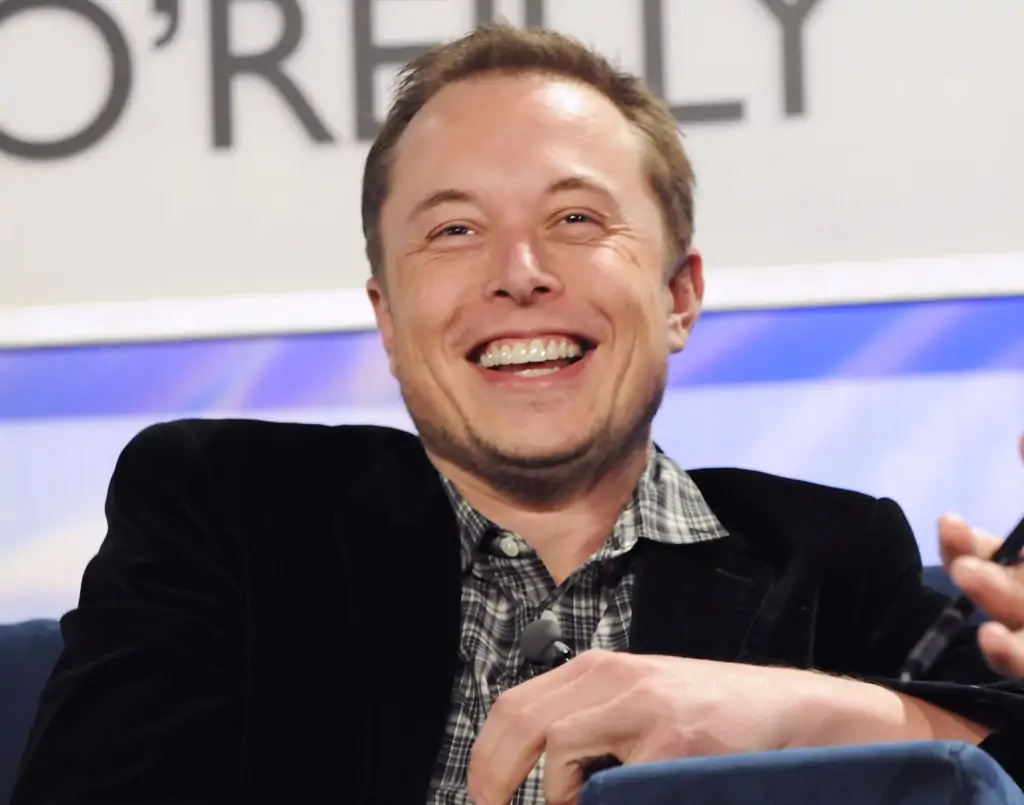 You may be surprised at the number of American celebrities who have been vocal about their support in the medical and/or recreational cannabis industry. Lending a popular culture voice of influence to the wellness merits of medical marijuana, and for safe-use education, American retail cannabis owes a lot to celebrities who have endorsed the industry.
Some of the celebrities who have been incredibly supportive of medical cannabis have also founded businesses within the sector. Celebrities with star-power have done much to improve the reputation of cannabis from a public relations standpoint. This helps to end the stigma of medical marijuana use in the United States.
Here is our list of the top 9 American celebrities who have supported the medical cannabis industry. They have become catalysts for change in social opinion and legal regulations that govern—and sometimes prohibit—the use of medical cannabis.
1. Melissa Etheridge
At the 2016 Women Grow Leadership Summit, which attracted more than 1,400 professionals from the cannabis industry, Melissa Etheridge was a keynote speaker. Ethridge is a survivor of breast cancer. Through her lengthy recovery, she leveraged medical cannabis to ease symptoms of pain and nausea and to stimulate her appetite during stages of chemotherapy treatments.
Melissa Etheridge was also the narrator in the short film "When Bright Lights Fade." The documentary-style film shares the journey of five NFL players: Jake Plummer, Nate Jackson, Charlie Adams, Tatum Bell, and Reuben Droughns. The players were injured and diagnosed with chronic traumatic encephalopathy (CTE), which is a serious chronic pain condition that impacts 96% of former NFL players. The film was sponsored by the Realm of Caring Foundation to fund-raise for more research into therapeutic CBD treatments for injured athletes.
Melissa Etheridge also launched her own proprietary brand of cannabis-infused wine tinctures in 2015. The "Know Label" products are roughly $20.00 per ounce and are manufactured with a cold extraction process in-barrel that reduces the psychoactive properties of THC. The focus of the "cannawine" brand is to provide a pleasant drinking experience with the added wellness benefits of CBD.
2. Willie Nelson
Music icon Willie Nelson was featured in Rolling Stone Magazine in April 2019, where he shared his long-time use of marijuana. He also shared that he felt the medicinal qualities of cannabis actually saved his life. He is currently retired on a 700-acre ranch in the Texas Hill Country with his wife of thirty-three (33) years.
Decades before cannabis was legal in some states—for medical or Adult-use—Nelson was speaking to the merits of making marijuana a legalized option for patients. It's not surprising to learn that Willie Nelson entered the cannabis business a few years ago and owns "Willies Remedy," a cannabis-infused coffee brand, and "Willies Reserve" with custom cultivated strains of cannabis.
His favorite method of intake these days, as an 87-year-old cannabis user, is a cold-water or ice bong or a hand-held vape. And he is a Sativa kind of man.
3. Bob Dylan
We lost the legendary music icon at age 66, in 2008. He may have been one of the first celebrities to normalize the use of marijuana for stress, anxiety relief, and enhanced creativity. Almost 60 years ago Bob Dylan said he was the first to introduce "The Beatles" to recreational marijuana. They apparently stared at their manager Brian Epstein—and at each other—nervously, before they learned to roll paper joints from the master. Now you know where these lyrics came from (if you ever had any doubt).
4. Lil' Wayne
One of the more recent celebrities to enter the cannabis industry is Lil' Wayne. And if you are wondering what took him so long, we thought the same thing too. GKUA Ultra Premium is the name of the new brand of cannabis products that Lil Wayne announced and launched in late 2019.
One of the cool things that Lil Wayne is doing through his new marijuana brand is sponsoring creative artists with proceeds for visual and dance artists, emerging musicians, and fashion talents. Learn more about GKUA Ultra Premium and Lil Wayne's art philanthropy on the website.
5. Elon Musk
Is it possible that the most intelligent man in the world gets his creative and strategic ideas after using cannabis? Definitely. On June 6, 2020, the CEO of Tesla, SpaceX and just about every other successful business on the planet, was quoted on Twitter:
"Selling weed literally went from major felony to essential business (open during the pandemic) in much of America & yet many are still in prison. Doesn't make sense, isn't right."

— Elon Musk
Elon Musk also sent out a "joke tweet" about the price of Tesla stock, when it jumped to a new valuation of $420 per share. He tweeted (too much criticism and also support online), "Whoa … the stock is so high lol."
Elon Musk just had a new son with Canadian alternative singer and musician Grimes. North of the border, Canadians have a very different impression regarding recreational and medical cannabis, with simplified access for patients. Maybe his partner's relaxed attitude about cannabis has rubbed off on the normally serious and intense Elon Musk.
6. Patrick Stewart
When it comes to medical cannabis, Patrick Stewart wants lawmakers to "Make It So." The accomplished award-winning actor has suffered from severe arthritis and relies on medical marijuana to help with pain and inflammation.
Stewart speaks openly about the value of medical marijuana to help reduce the stigma. He's also an advocate for further research funds to be made available. In fact, Stewart is supporting a new initiative by Oxford University to research medical marijuana. The research would validate and expand the clinical understanding of cannabis for therapeutic treatments. 
7. Morgan Freeman
What is not to love about actor and celebrity spokesman Morgan Freeman? Have you ever seen Morgan Freeman tense, or irritated? We have not either. That is probably owing to the fact that Freeman has been a cannabis connoisseur for most of his life.
During interviews (mostly around 2015 – 2016) Freeman shared that it was his first wife that introduced him to cannabis. At the age of 70, Morgan Freeman was involved in a serious car accident that left him with significant nerve damage in his left hand. The condition is so painful that he has to wear a compression glove daily to keep swelling down from fibromyalgia. The actor claims that medical cannabis is the only way he gets effective relief from his pain symptoms.
8. Tommy Chong
The fact that Tommy Chong supports cannabis should not surprise anyone who has seen him star in movies. But did you know that Tommy Chong had life-threatening cancer and that he believed medical cannabis is the reason he is still alive today?
Tommy Chong has stage one rectal cancer. The actor is now 82 years old and has quit smoking medical cannabis. Instead, he switched to tincture drops of THC-infused CBD oil. Chong is also a cannapreneur, with his own brand "Tommy Chongs Cannabis."
9. Whoopi Goldberg
Whoopi, the successful comedian, actress, and celebrity talk show host, has also been an outspoken advocate for health equity and improved health and wellness for women in the United States. Whoopi has suffered from severe debilitating cramps and pain for most of her life. She decided to pair with a leading cannapreneur Maya Elizabeth (Om-Edibles) to design a line of cannabis products to ease menstrual cramps and pain from endometriosis.
The products were designed to provide pain relief of cramps for women without the sometimes-intoxicating effects of cannabis. The goal was to provide women with another choice for menstrual pain management, other than the use of prescription pain medications. For the treatment of persistent daily pain, opioids and NSAIDs can present significant side-effects and risks for women.
Sadly, the venture of Whoopi & Maya Cannabis Company ended in 2020. New California recreational laws and packaging requirements, as well as friction between Whoopi and Maya on a business and interpersonal level, led to Goldberg removing herself from the venture.
Why is it important for celebrities to be upfront about cannabis use in legalized states? It goes a long way to support the cannabis culture, which has always been treated as an unaccepted counterculture (except by medical and recreational use members). When successful and respectable business owners, leaders, and celebrity patients share authentically about the impact that medical cannabis has had on their wellness, it creates a powerful and positive social narrative.