New York Doctors Can Now Recommend MMJ for Any Health Need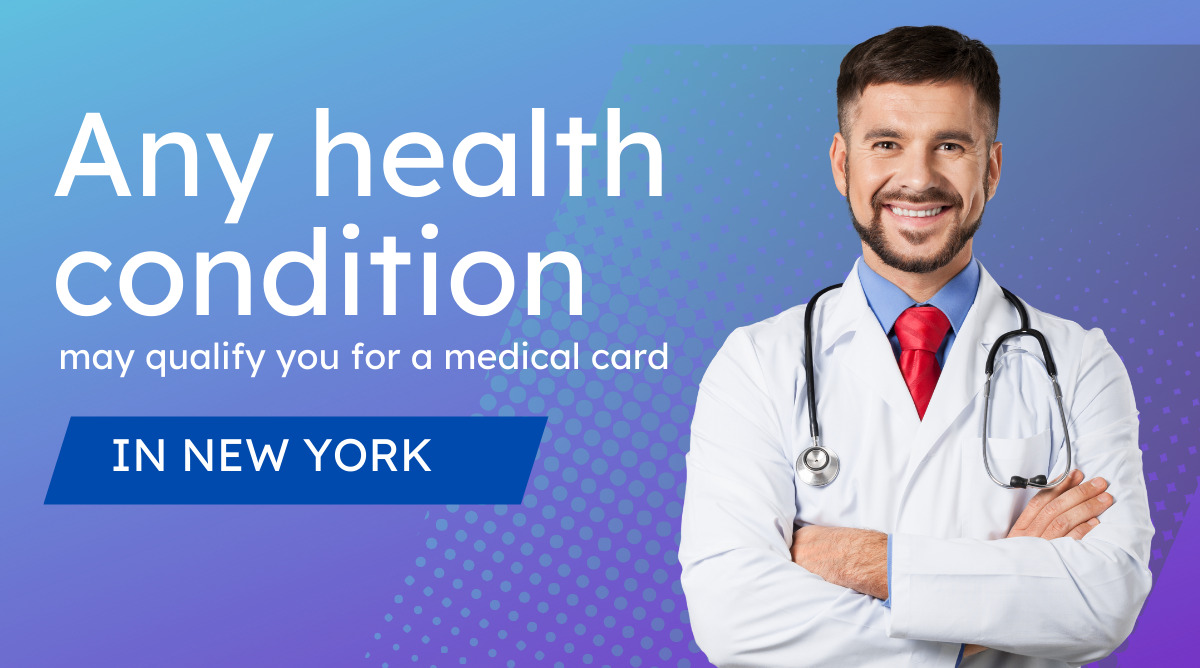 New York doctors have been advocating for the right to refer patients based on their own discretion. Who better to make the determination about whether a patient would benefit from using medical marijuana than the primary care provider? A practitioner that knows the patient's health history, and symptom management needs. 
The problem with having a restricted list of qualifying health conditions is exclusion of patients. If a patient does not have one or more of the state-approved diagnoses, then they will not be authorized for medical cannabis use. 
In some cases, medical cannabis may be more effective in a doctor-supervised treatment plan. Prior to the current expansion of the qualifying health conditions in New York, a patient had to be diagnosed with:
HIV/AIDS

Amyotrophic Lateral Sclerosis (ALS)

Parkinson's Disease

Multiple Sclerosis

Spinal Cord Injury (with spasticity)

Epilepsy 

Inflammatory Bowel Disease

Neuropathy

Huntington's Disease

Post-Traumatic Stress Disorder (PTSD)

Chronic Pain 

Opioid Substance Use Disorder

Terminal Illness 

Cachexia (or wasting syndrome)

Seizures (or severe persistent muscle spasms)
Missing from the list of qualifying conditions were mental health disorders like depression, ADHD, or anxiety. Other health problems, including migraines, fibromyalgia, glaucoma, agitation of Alzheimer's, and more, were not accepted by the New York medical cannabis program. Not to mention patients with rare diseases who were not able to be certified. 
Certifying Medical Cannabis Use for Any Health Condition in New York 
The use of medical cannabis is doctor-supervised in New York. That means a patient must be referred by a certified practitioner. And renewal of their medical card requires (at the very least) an annual check-up and patient consultation with the provider. 
Compassionate care for patients means providing legal alternative medicine options and not limiting patients to a narrow list of qualifying health conditions. That is why the medical cannabis program in New York has been expanded. And now, physicians can recommend any patient for any debilitating system or health condition.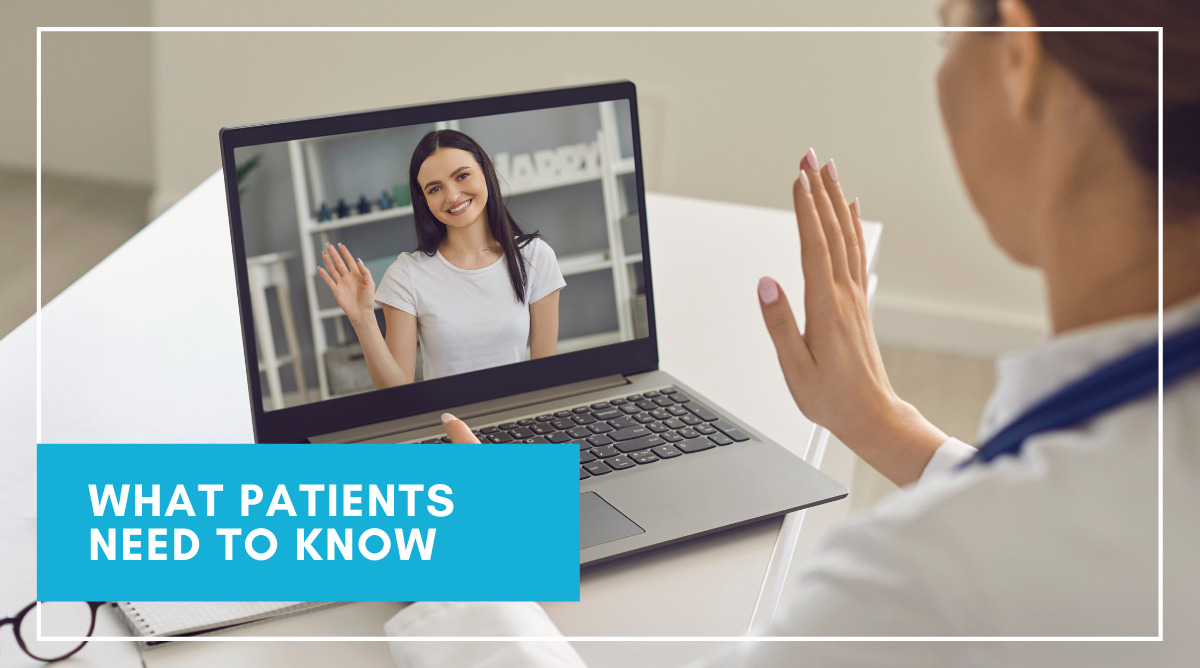 FAQs for Patients Who Were Previously Declined for a Medical Card 
If you have applied for a medical card and were denied, now is a good time to complete another application. If you are a New York resident, you can schedule an appointment with your primary care provider to discuss medical cannabis as a therapeutic option. 
1. What If Your Family Doctor Will Not Refer You for Medical Marijuana?
In order to apply to become a registered patient in the New York Medical Marijuana Program, you must receive a "patient certification" from a physician. The doctor must be registered with the NY Department of Health to provide the evaluation and certification.
Your primary care provider or family physician may not agree that medical marijuana is a good treatment option. If that happens, seek a second opinion. Specifically from a doctor who specializes in medical cannabis treatment plans. The appointment can be scheduled in-office or through a telemedicine appointment on your phone, laptop, or tablet. 
2. Do I Still Need Proof of Diagnosis?
Most physicians will require that you send a copy of your medical documents for at least one year prior. That helps the physician review your current diagnosis and symptoms. Alternatively, you can also provide a note from your primary care provider with that information.
Patients can now be approved, even if they do not have one of the standard qualifying health conditions for medical cannabis in New York. But you must demonstrate that you have a health disorder or symptoms that are not being helped by other treatments or therapies. 
3. Can a Doctor Refuse to Recommend You for Medical Cannabis?
Yes. Any evaluating physician in New York can decline to refer you. Sometimes, a patient does not have symptoms that are moderate to severe. In those cases, the doctor may recommend other options instead of medical marijuana. 
Even though medical cannabis is well-tolerated by most patients, there can be contraindications. Or situations where cannabis may conflict with other prescription medications. Patients may have underlying health problems that make cannabis use riskier than other treatment options. 
If the physician feels that medical marijuana may pose more risk than a benefit for the patient, they will not recommend it. A second opinion is a good idea. Particularly if you can provide your health history to the physician to get a more accurate picture of your health needs. But if more than one doctor advises against cannabis use, there is a reason they feel it is unsafe for you. And you should follow that advice to protect yourself from potential risks and problems.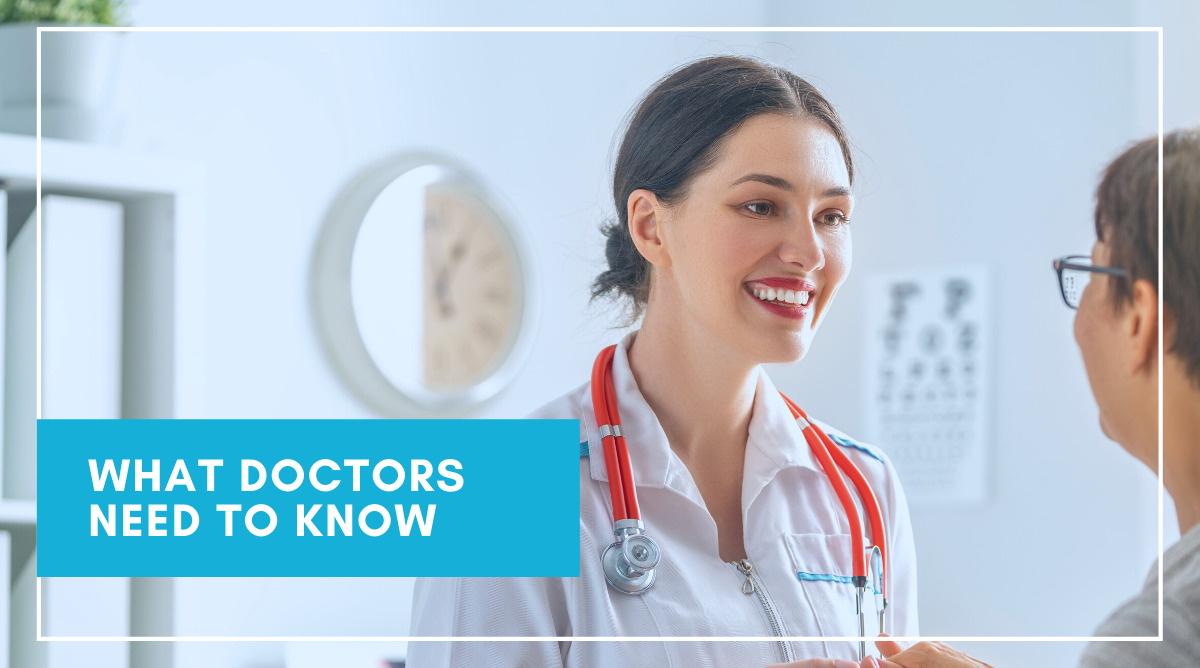 Learn more about listing your practice on MarijuanaDoctors.com.
What Physicians in New York Should Be Aware Of With Changes to MMJ Qualifications
The New York Medical Marijuana Program released a new "Summary of Medical Cannabis Data Management System (MCDMS) Enhancements." It states that "Practitioners can certify patients for the medical use of cannabis for any condition based on the practitioner's clinical discretion."
If you would like to become a registered provider, you must complete an NYSDOH-approved course and comply with all requirements outlined in 10 NYCRR §1004.1(a). After becoming a registered provider, you can start providing patient health evaluations to assist with medical marijuana card applications. 
Learn more about the practice management and patient referral services offered to New York practitioners through MarijuanaDoctors.com. Start or expand your medical card evaluation practice, and learn more about our patient referral services.