Amid COVID-19: Oklahoma, Florida Declare MMJ as an Essential Service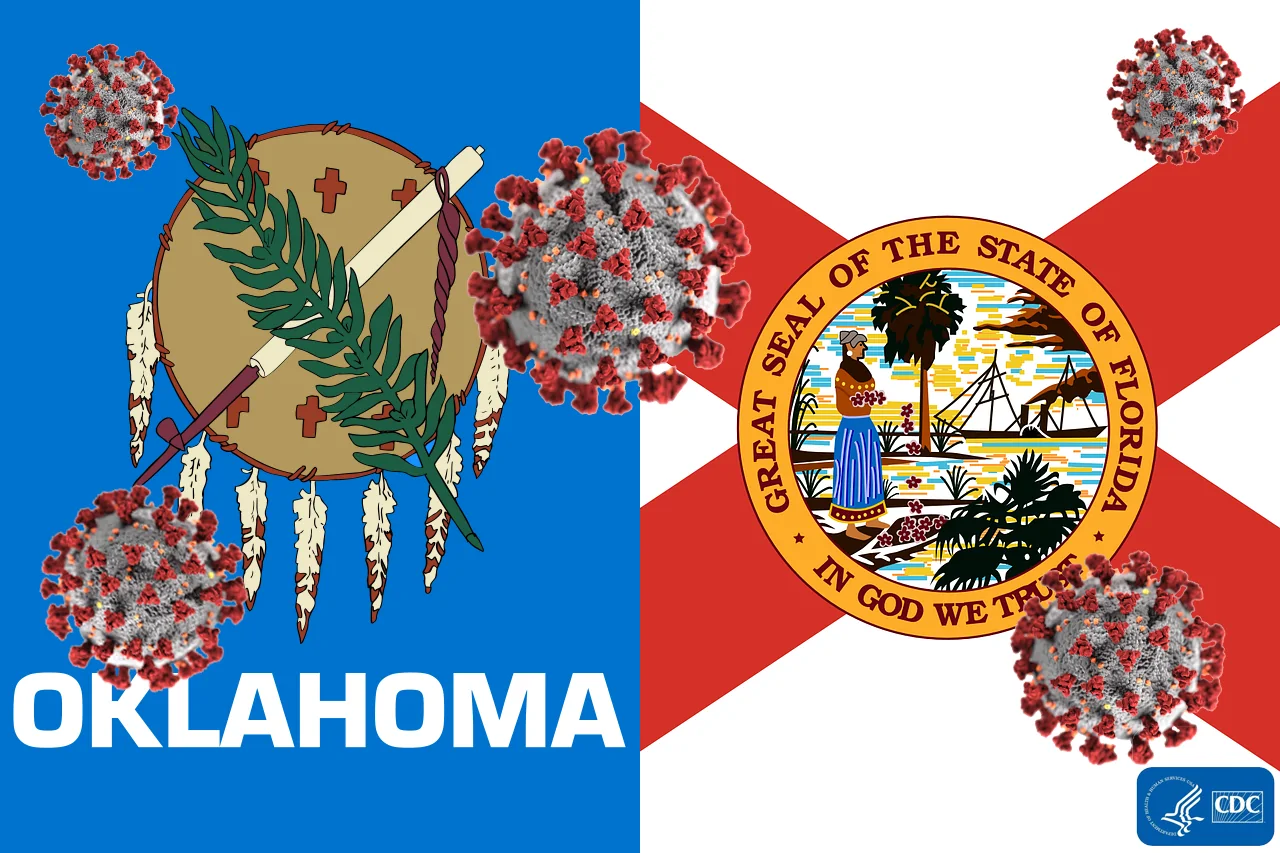 Where do you turn to when medical cannabis has become part of your daily therapy for pain relief and other health needs? One of the most concerning impacts of COVID-19 in America is how the virus has forced changes that reduce access to healthcare services. We need MMJ as an essential service all across the country.
Americans with debilitating health conditions turn to the natural alternative for good reasons. For some, standard prescription medications did not work. For others, their conventional medications presented side-effects that were almost worse than their original ailment.
Last week, Oklahoma and Florida joined the ranks of several states who made an important announcement. They verified that medical cannabis was, in fact, an "essential service" for patients. And that was a cause to celebrate for residents in both states. With MMJ as an essential service, patients will be able to access this medicine that many have only just started using.
Why is the Essential Service Designation for OK Dispensaries and FL MMTCs Important?
Many categories of businesses were mandated to 'shut down' in the midst of the COVID-19 coronavirus outbreak. Any retail outlet, or business where individuals would gather was deemed unsafe. In the interest of social distancing, and to prevent further spread of the life-threatening virus.
There are fines and charges can be laid against any business that defies a state order for mandated shut-down. Misdemeanor charges can be laid against business owners who open against the restrictions set out by the State. If a business owner is charged more than once, they can also be charged with a felony and / or have their business license revoked.
Imagine the difficult position that medical marijuana dispensaries are placed in. On one side, you have laws that you must obey (or there are serious consequences). On the other side, you have employees and a business to run. Not to mention a phone that is "ringing off the hook" for medical marijuana patients in need.
The designation of MMJ as an Essential Service allows dispensaries to stay open. And medical cannabis patients to receive the products they rely on for therapeutic use.
How Did Other States Designate Medical Marijuana?
In Colorado, the first state to legally permit medical marijuana, state regulators provided an emergency rule adoption. This allowed dispensaries to conduct retail services by phone and curbside pickup only. This model was adopted by other States including Illinois, Maryland, Michigan, and Oregon.
Some jurisdictions across the United States have permitted dispensaries to remain open. In those areas, there were mandatory social distancing rules such as limiting the occupancy of the dispensary to 25% of capacity.
Other states that have classified medical marijuana as an "essential service." These states have also provided safe options to allow dispensaries to remain open for patient care:
Patients who rely on medical marijuana to improve health symptoms, should not have to be deprived of access for therapeutics.
Without designating medical cannabis an essential service, patients would have to "go without" the help they have come to rely on. Including relief of the side-effects of Cancer and chemotherapy treatments. And chronic pain, and other health conditions.
Read more at CBS News.