Ganja Lasagna, An Italian-Inspired High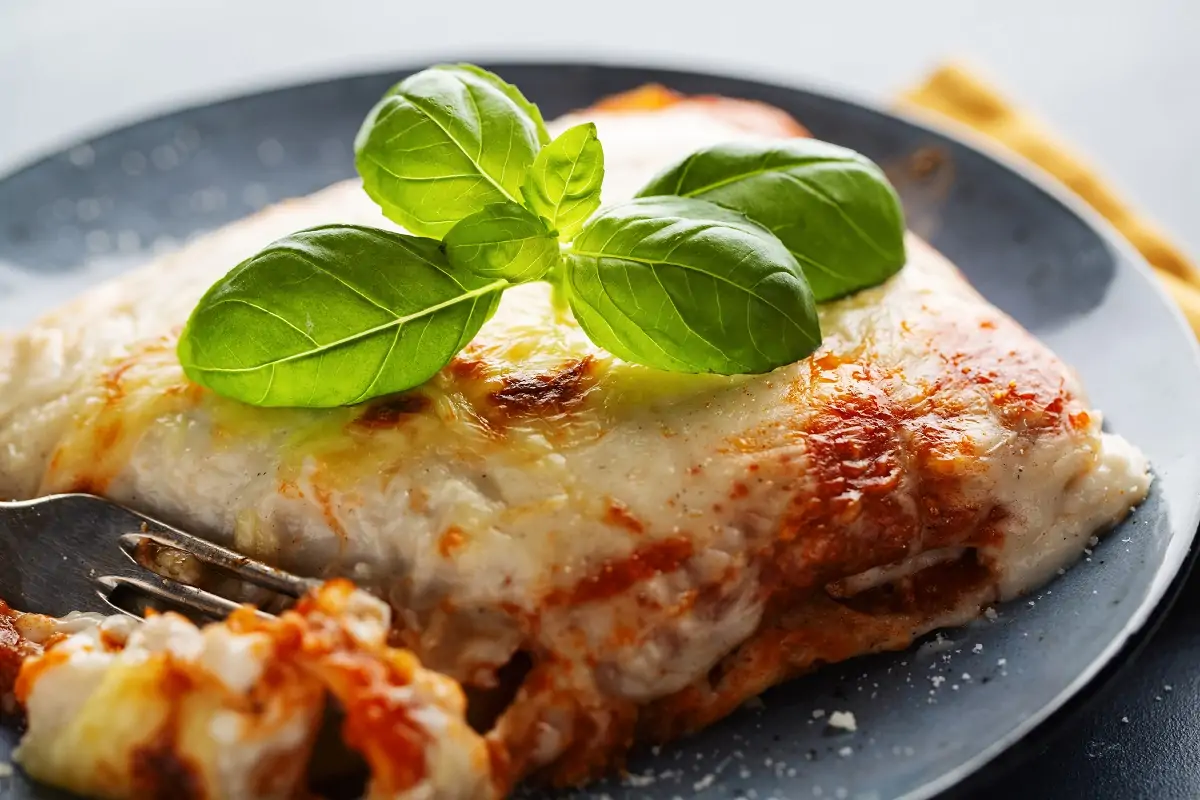 Difficulty Level: Moderate
Medicating with edible marijuana doesn't mean you have to eat sweets like pot cookies and pot brownies. You can medicate while eating a savory dinner with this delicious recipe for ganja lasagna. Like most marijuana recipes, this recipe doesn't even call for pot butter; the weed is baked directly into the dish.
Remember that ingesting medical marijuana has a much different effect than smoking it. This is because when cannabis is eaten, some of the THC is destroyed by the liver metabolism and a potent THC metabolite is formed. It also takes considerably longer to feel the effects, so you might want to wait up to 45 minutes before going for a second helping. Not sure how to get medical marijuana? Visit MarijaunaDoctors.com.
Ingredients:
1 package of lasagna noodles
1 Tbsp olive oil
1 small onion, diced
1 lb ground beef or ground turkey. For a vegetarian option, use tofu crumbles or diced vegetable such as mushrooms, zucchini, squash and spinach.
1 ½ jars spaghetti sauce. Use more if you prefer a saucier lasagna.
1/2 cup parmesan cheese
1 15oz package of ricotta cheese
4 garlic cloves, minced
2 eggs, beaten
3 cups shredded mozzarella cheese
2-3 Tbsp pot, ground very fine  
2 Tbsp oregano  
2 Tbsp basil
Directions:
Preheat oven to 375F (200C).
Prepare noodles according to package.
Sautee onions and olive oil in a large skillet.
When onions are translucent, brown hamburger meat, turkey or veggies in skillet.
Drain any grease and stir in the spaghetti sauce.
In a large bowl, mix the eggs, cheeses (parmesan, ricotta and mozzarella), garlic and herbs (oregano, basil and cannabis) together. Use a grinder to grind your marijuana finely.
In a lasagna pan, layer the noodles, meat and cheese mix. Repeat until finished.
Cover lasagna with aluminum foil and bake for 15-20 minutes or until pasta sauce is bubbling.
Remove foil and let stand for 5-10 minutes before enjoying.