Cooking with Cannabis: Ganja Gravy Recipe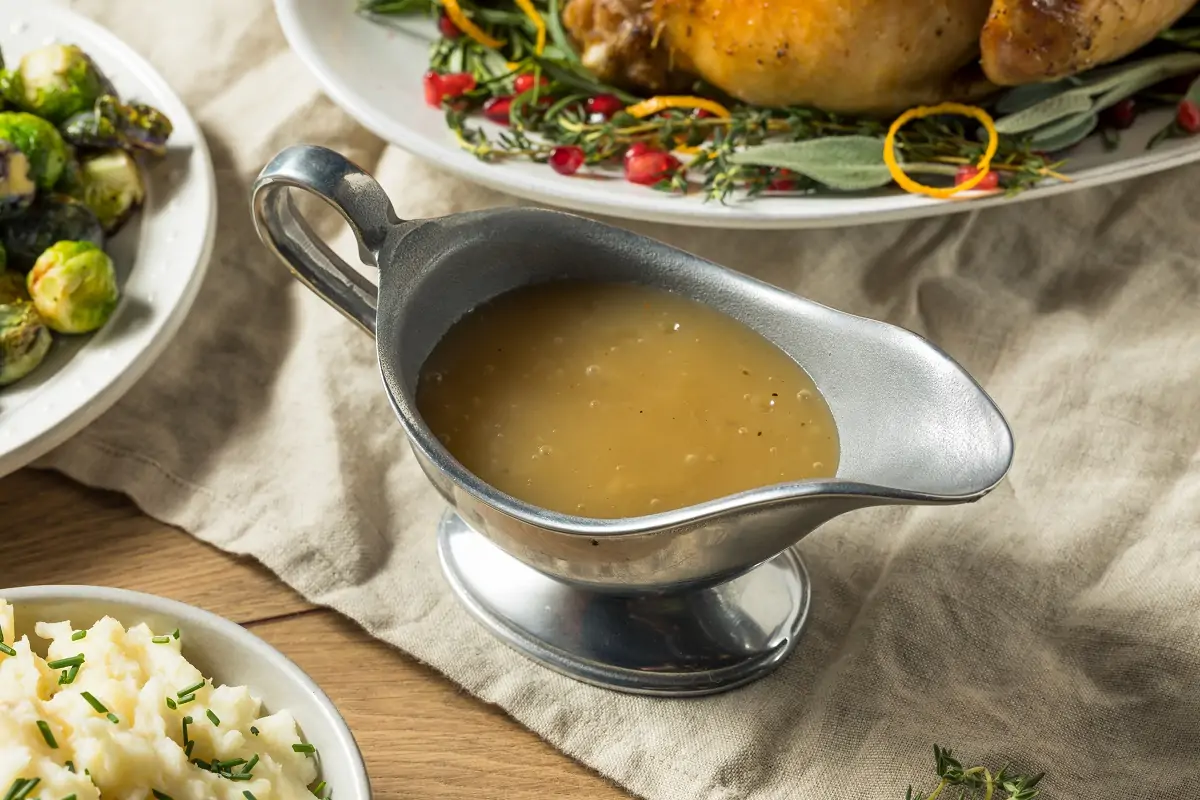 Gravy is the finishing touch for any Thanksgiving dinner, and with this medical marijuana recipe for ganja gravy, it can also be a delicious way for marijuana patients to alleviate symptoms from ailments such as cancer, HIV/AIDS, chronic pain, and more.
Ingredients:
Turkey, chicken or vegetable stock
6 Tbsp cannabutter
2 large onions, sliced thin
2 Tbsp chopped fresh rosemary
2 Tbsp chopped fresh sage
1/3 cup flour
1/2 cup balsamic vinegar
Salt and pepper to taste
½ cup balsamic vinegar
Directions
1. In a large skillet, melt canabutter over medium-high heat
2. Add sliced onions and sauté 10 minutes
3. Add rosemary and sage and sauté for 10 minutes
4. Add flour and whisk for 1 minute
5. Gradually whisk in stock and boil until gravy thickens, stirring frequently
6. In the pan that you baked the turkey in, pour the juices from pan into a large cup or bowl and spoon off fat. Add juices to the gravy.
7. Add vinegar to roasting pan. Bring vinegar to simmer over medium heat, scraping up browned bits. Pour mixture into heavy small saucepan.
8. Boil for about 3 minutes and add to gravy.
9. Season with salt and pepper.
10. Optional: If you are not cooking the turkey or are using the juices for a non-medicinal gravy, simply add the vinegar to the gravy and simmer for 10-15 minutes.
Note: Before you make this recipe or any other medical marijuana recipe, you must first ensure you are in compliance with your state laws. The first step in doing so is getting a medical marijuana recommendation from a qualified doctor. Not sure where to find a marijuana doctor? MarijuanaDoctors.com can help. We have the largest database of marijuana doctors in all legal states. Book an appointment today and get the medicine you need!