5 Reasons Why Medical Card Applications Are Denied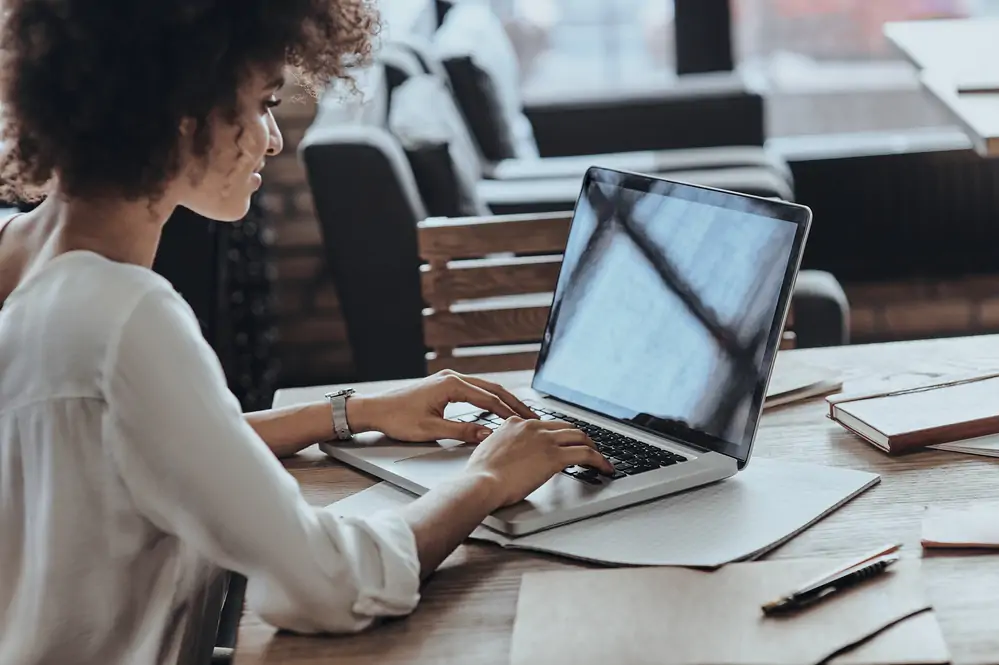 If you have a health condition and symptoms that disrupt daily life, medical cannabis may be an option for you. Many patients lobby for years to get state legislators to pay attention to the needs of patients. And to the wellness potential of medical marijuana.
So, if you were one of the people carefully watching the progress of legalization in your state, you applauded the day medical cards became available. When a new medical marijuana program is launched, patients have to review the qualifying health conditions. And if you have one or more diagnosed health conditions on the list, you can apply to get a medical card.
One of the things that many patients don't know is that a medical cannabis card is a privilege but not a legal right. It is still done through a careful review, and there is an application process. If someone becomes a registered patient with a card, they have many rules they have to follow. And they are responsible for renewing their medical marijuana card annually (or sometimes every two years, depending on the state).
Applying for a medical marijuana card doesn't mean that you will get one. Even if you meet the criteria of one or more qualifying diagnoses. While state medical cannabis programs are good at explaining how to qualify as patients, they don't always do an excellent job of explaining the approval process. Or why a resident may not be approved for an MMJ card.
You Applied and Were Denied a Medical Marijuana Card
The application process in all states is online. And every state requires a letter of recommendation or alternative medicine approval and referral from a physician. Patients need to schedule an appointment with a certified practitioner as the first step to getting a medical card.
The denial of a medical card can happen in a few different ways. But the practitioner or physician is the first part of the patient's journey to get an MMJ card. The practitioner will review health history, current medications, mental health concerns, and overall physical wellness.
Cannabis is well tolerated and is not contraindicated (conflicting) with most prescription medications. But some people will not qualify based on their current health condition or prescription medications they take. And even if the practitioner approves the patient for medical marijuana, there is still an independent review by the state medical cannabis program for each patient. Ultimately, the medical marijuana program and administration have the final word on patient registration.
There are five main reasons why people are declined for a medical marijuana card:
1. The Physician or Practitioner Declines to Refer You for MMJ
There are several steps that patients need to take to successfully apply for a medical cannabis card. The first step (after checking that you are qualified) is to schedule a doctor's appointment. This is the most important part of getting a medical card. Without a doctor recommendation, you can't be approved.
The doctor or practitioner will conduct a thorough interview. Most practitioners require a copy of your health records for at least 1-3 years to review. This helps them get an accurate picture of your current health. It allows the practitioner to check for any problems or risks that patients may have when using medical marijuana for symptom management.
Just because a doctor completes the medical cannabis review doesn't mean that you will be approved. It is the physician's job to protect the patient first. And if the practitioner does not feel confident that medical marijuana will provide a benefit or be safe for you, they will not approve of you.
And before you find another physician who will consider the advice of the first doctor that declined you. Cannabis may be a significant health risk for you. No matter how eager you are to explore it as a wellness tool for symptom management.
2. You Did Not Fill Out the Form or Provide Documentation Correctly
You need to provide several pieces of information when you are applying for your medical marijuana card. In some states, the physician creates the patient profile for you online. And uploads the letter of recommendation. In other states, the patient must make their profile on the statewide patient registry.
The information patients need to have ready (in PDF format) include:
The letter of referral or recommendation from a board-certified physician or health practitioner
Government-issued photo identification
Proof of Veteran status, Medicare or Medicaid support (if a discount is provided on registration costs for patients)
You will have to get scanned copies of your documentation and identification. Then save them on your computer and upload them to your patient registration profile. If your ID isn't valid or expired, it will not be accepted by the medical cannabis program. And your application will be denied. Or it may not be approved if you have not provided all the requested information to apply for a medical cannabis card successfully.
3. Parental Consent Is Required for a Medical Card
Did you know that in most states, once you have reached the age of eighteen (18) years, you do not require parental consent to get a medical card? If you meet the criteria and qualifying health conditions, you can independently apply to become a registered patient if your state has legalized medical marijuana.
However, if you are under the age of eighteen, you will still need parental consent. Legally you are not considered to be an adult until you turn eighteen. And teens that have health problems that would like to explore MMJ as alternative medicine need a caregiver. That can be a parent or legal guardian over twenty-one (21) who can become registered to assist a minor.
Caregivers are legally permitted to purchase, consult with a care provider, and administer medical cannabis for a minor. After both the minor and the caregiver have become registered with the state medical marijuana program.
4. You Have a History of Drug-Related Violent Crimes
As a patient with chronic disease or debilitating symptoms, and a diagnosis, you may think you will get automatic approval. However, while you meet the health criteria for a medical card, there is another obstacle that many people don't expect—the existence of a drug-related crime.
A percentage of Americans had always used cannabis medicinally even to apply for a medical cannabis card successfully before it was legalized to help moderate symptoms. Because of this, some people have prior charges for cannabis possession. If the amount was less than two ounces (in most states), it is categorized as a 'personal use' amount. Possession of cannabis for medicinal or recreational needs. Having a personal-use drug charge or prior might not create a problem when you want to get your medical card.
However, if you have charges like drug distribution or manufacturing? It could be a big problem. If you have ever been convicted of a crime where a gun and drugs were involved? Very big problem. Criminal charges resulting from a violent crime or involving guns may not make it possible to get approved for your medical marijuana card.
5. Your Chronic Health Symptoms Are Undiagnosed
There is a list of qualifying health conditions for each state with a medical cannabis program. Patients know that if they have one or more diagnosed diseases or conditions, they stand a good chance of being approved.
In the case of a formal diagnosis, it is almost guaranteed that the patient will be approved. All they need is to provide proof from their medical file that they have been formally diagnosed. But some medical marijuana programs allow for symptoms that may not be directly tied to a formal diagnosis. In which case, having a doctor confirm those symptoms are chronic can help you get your medical card.
Chronic pain is one generally accepted condition. But if your pain is periodic (every once in a while) instead of chronic (daily and persistent), you may not meet the requirements for chronic pain. Also, in some cases, patients may have to complete a pain inventory to determine whether they have chronic or periodic pain. That is one way to measure the frequency and severity of pain symptoms.
What Should You Do If You Were Denied a Medical Card?
First, check that you have completed and submitted all the required information. Clerical errors or incomplete applications are the top reason why people get declined for a medical marijuana card. Criminal charges that involve drugs and violent crimes are the second most common reason why patients can't get a medical card.
If it is a clerical error, simply correct your application and upload the vital information. Patients that were declined by the physician (or who did not get a referral) can seek another doctor. But make sure that you ask the right questions about why the first practitioner declined your application.
Protect your health. And consider making an appeal with your medical marijuana state authority if you feel you still meet the criteria to get a medical card.

Featured Image: gstockstudio | Deposit Photos