Doctors in Arkansas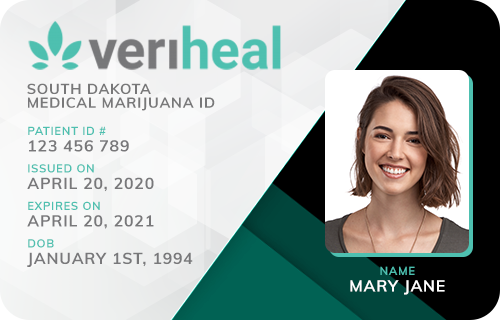 Veriheal

Verified
Yorktown, AR
(99) Reviews











(99) Reviews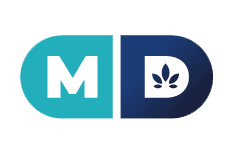 MD Prime

Verified
Yorktown, AR
(42) Reviews











(42) Reviews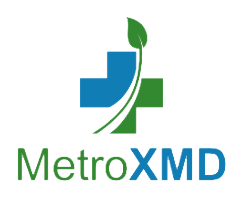 MetroXMD

Verified
Yorktown, AR
(15) Reviews











(15) Reviews











General Info
Cannabis, one of nature's most revered medicinal plants, is a therapeutic necessity for many patients in Arkansas. Despite improving the overall health, function, and lives of those living with chronic and debilitating symptoms, accessibility remains restricted to those with valid medical marijuana treatment ID cards.
Here's a brief overview of the application process to make it easier for Arkansas residents to quickly and safely access the medical marijuana they need for better health and well-being.
Arkansas Medical Marijuana Card Age Requirements
Applicants must be 18 years old to apply for a medical cannabis treatment card. Minors under the age of 18 require a parent or legal guardian over the age of 21 to become their approved caregiver. That designated caregiver can then apply on behalf of the minor for them to become a medical marijuana patient.
Resident Requirements for Arkansas Medical Cannabis Patients
Arkansas' medical marijuana program caters to both in-state and visiting patients. However, nonresidents don't need a registry card and must meet certain criteria before visiting medical marijuana dispensaries across the state.
To meet program requirements, nonresidents must have a valid medical recommendation card approved for the same medical condition they plan to use to qualify for medical cannabis treatments in Arkansas. They must also submit an application with acceptable proof, i.e., a valid state driver's license or identification card.
Qualifying Conditions in Arkansas
Residents seeking to become medical cannabis patients must apply to the state's Department of Health. However, approvals are limited to those with certain serious medical conditions that cause persistent or severe health symptoms interfering with their daily functions and quality of life.
Though residents must have at least one of the following conditions to qualify, they must also obtain documentation of their diagnosis from an approved medical physician.
Cancer
Glaucoma
Positive status for human immunodeficiency virus/ acquired immune deficiency syndrome
Hepatitis C
Amyotrophic lateral sclerosis
Tourette's syndrome
Crohn's disease
Ulcerative colitis
Post-traumatic stress disorder
Severe arthritis
Fibromyalgia
Alzheimer's disease
Cachexia or wasting syndrome
Peripheral neuropathy
Intractable pain that's unresponsive to ordinary medications, treatment, or surgical measures for at least six (6) months.
Severe nausea
Seizures include, without limitation, those characteristic of epilepsy
Severe and persistent muscle spasms including, without limitation, those characteristic of multiple sclerosis
Patients with medical conditions that they feel could benefit from medical cannabis treatments that are not listed above may submit a petition to the ADPH's Medical Marijuana Program for review. Decisions are made within 120 days.
Applicants require official medical documentation with their qualifying diagnosis or medical condition and certification from an approved medical doctor. Physician certifications are only available to patients who undergo health evaluations with a qualified medical cannabis doctor.
Cost of Medical Marijuana Card
Despite being among the more affordable treatment options for many common and severe health symptoms and disorders, medical marijuana ID cards are not free. The cost of patient medical marijuana ID cards is $50 for both in- and out-of-state residents.
Applicants seeking to become medical marijuana caregivers must also pay the $50 application fee. There is also an additional $37 fee for the caregiver criminal background check.
Arkansas Progressive Medicine | Jonesboro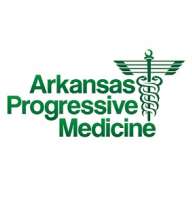 Arkansas Progressive Medicine | Jonesboro

Location:
Jonesboro, AR
(4) Reviews

(4) Reviews

Springdale Health Integrative Clinic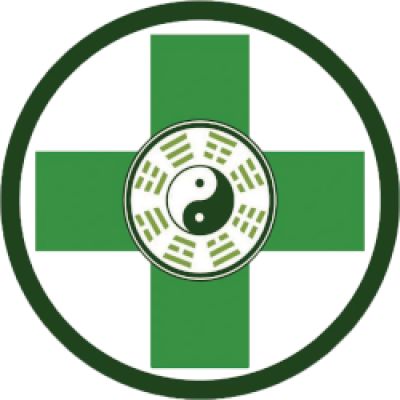 Springdale Health Integrative Clinic

Location:
Springdale, AR
(0) Reviews
(0) Reviews
Compassionate Care & Wellness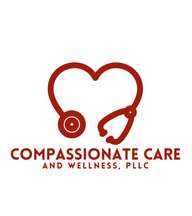 Compassionate Care & Wellness

Location:
Rogers, AR
(2) Reviews

(2) Reviews

James Miller MD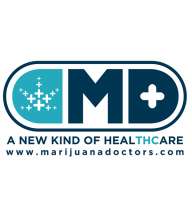 James Miller MD

Location:
West Memphis, AR
(1) Reviews

(1) Reviews

Dr. Lisa M Hendrix, MD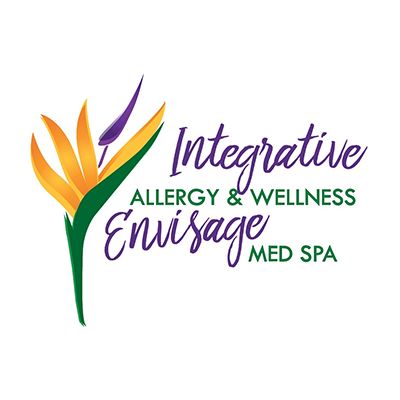 Dr. Lisa M Hendrix, MD

Location:
Jonesboro, AR
(0) Reviews

(0) Reviews

Details About the Medical Marijuana Process in Arkansas
The medical marijuana community is booming in Arkansas. Over 86,670 residents are patients, with many more qualifying patients being approved each passing day. Still, not everyone is aware of the state's medical marijuana treatment program or how to complete the process. This in-depth guide is here to pave the way for Arkansas residents with health conditions that could benefit from the healing power of medical cannabis.
Frequently Asked Questions About Medical Marijuana in Arkansas
Life happens, and concerns may arise that lead to potential delays for those seeking to become medical marijuana patients in Arkansas. Below are some additional details about the state's medical cannabis program to improve transparency and eliminate potential barriers during the application process.
How to Find a Reputable Medical Marijuana Doctor in Arkansas
Despite Arkansas being a cannabis-tolerant state, finding a medical marijuana physician can be challenging, especially for patients concerned about appointment availability and costs. Physician fees for medical evaluations for cannabis registry treatment recommendations vary and do not include the state's medical marijuana patient program's application fees.
Applicants can see any licensed medical provider in the state for a complete medical health evaluation and written certification. Locating a credible yet trustworthy marijuana doctor is faster, more convenient, and affordable with our Find a Marijuana Doctor Locator.
How Long Are Medical Marijuana Recommendation Cards Valid?
In the state of Arkansas, medical marijuana cards are valid for one year for full-time residents. However, physicians reserve the right to issue medical cannabis certifications for less than one year. Patients are advised to renew their cards within the last 60 days of the expiration date. The validation term for approved visiting residents is 90 days.
To renew medical marijuana identification cards, patients may use the same supporting documents for proof, i.e., an application, a recent photocopy of a state-issued driver's license or identification card, an updated health certification from a qualifying physician, and pay the renewal fee. The cost of medical marijuana treatment card renewals is $50 and is nonrefundable.
How to Replace Lost, Stolen, or Damaged Marijuana Cards
Arkansas medical cannabis patients no longer in possession of their marijuana treatment identification cards can go online to view and print out a replacement.
Arkansas Medical Marijuana Patient Limits and Products Available
Patients with valid medical recommendation cards can purchase up to 2.5 ounces of marijuana products a day within a 14-day window from a state-licensed dispensary of their choice.
Arkansas' medical cannabis program is unique and allows patients to check their medical marijuana allotment balances online via the state's website.
The following types of medicinal cannabis products are allowed:
Locate Arkansas Dispensaries
State licensed dispensaries are plentiful in Arkansas, making it easier for patients and adults to procure their cannabis treatments from reputable marijuana retailers across the state. Product and strain availability vary significantly by location. The fastest and most convenient way for patients to find their preferred medicinal treatment of choice is to click here to use our Arkansas Dispensary locator!
Talk to a Doctor
Now that you know more about how to become a patient, it's time to put what you've learned into practice. Contact us now to get started on your medical marijuana treatment journey today!