Top Selling Cannabis Strains of 2021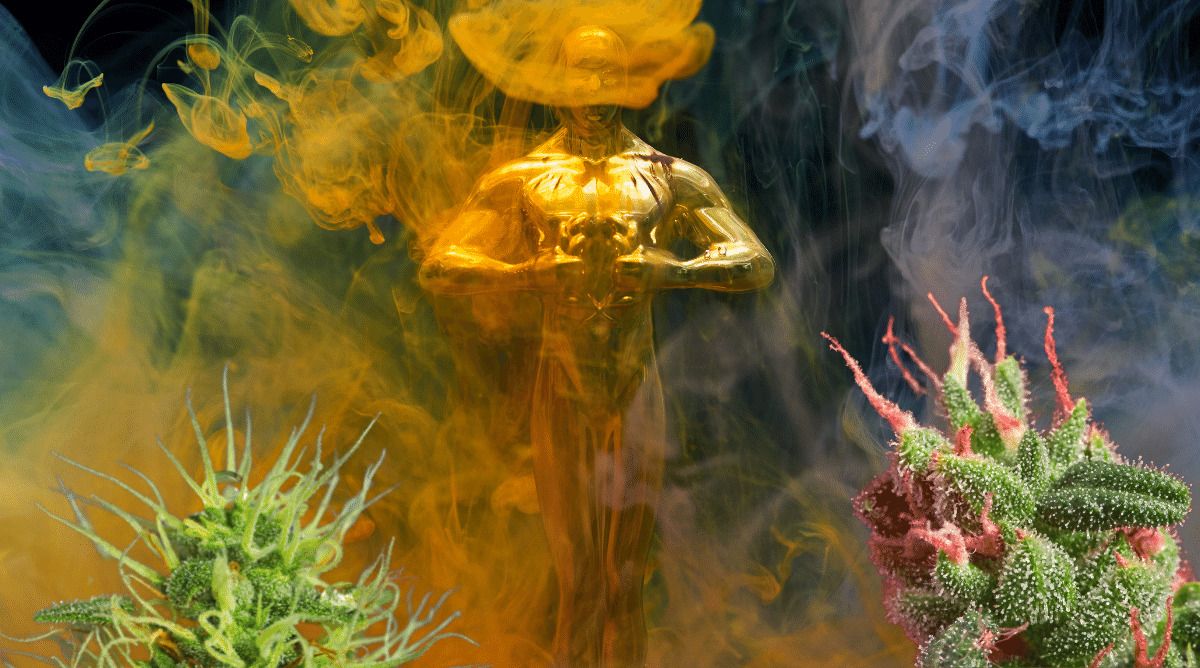 Last year, cannabis sales continued to increase exponentially. Many experts feel that the global pandemic has had an impact. With more people working from home, daytime cannabis use to mediate stress could be a factor.  Relief from anxiety and depression are common psychoactive properties of some of America's most popular cannabis strains. 
However, in 2021, some states also legalized recreational (adult-use) cannabis. That accounts for a significant uptick in cannabis sales. And other states also legalized medical cannabis for the same.
According to "The Global Cannabis Report: Second Edition" by Prohibition Partners, cannabis sales in the United States surpassed $37 billion in 2021. That also includes sales of cannabidiol (CBD) supplements. And according to projections, cannabis sales are poised for 'high' growth in 2022 as well. 
The availability of certain strains of cannabis varies by state. And some types of cannabis are more difficult to find than others. The industry is still suppressed by federal prohibition of cannabis, and even multi-state operators are not permitted to ship cannabis across state borders. And that limits the selection of strains for adult-use consumers and patients with a medical card. 
Why Are Some Strains of Cannabis More Expensive?
Have you ever thought about why there is such a difference in the cost of different cannabis strains? When you visit a dispensary online, you can sort by the cost per ounce or gram. And you start to see that there really is a large range of prices for whole-flower. 
The first quality control measure is whether the cannabis is seeded or not. Seeded weed can be an economical option and help save you money. But it takes extra work to trim the bud and remove the seeds. If you pack a bowl with cannabis seeds, expect the kind of "Snap, Crackle, and Pop" that could freak you out. Seeds also taste really bitter and unpleasant. 
The second and one of the most important determinants of cost is potency. A low-THC cannabis strain will typically sell for less money by the ounce. This is a good thing because it keeps the cost of cannabis lower on a monthly basis for patients with a medical card. But if you have more debilitating symptoms, you may have to level up to a higher potency strain. 
The third criterion that is considered when pricing cannabis is the terpene profile. All terpenes have medicinal value. Some are good for stress relief. Others have a mild sedative effect that can help with pain relief. There are terpenes that promote energy, clarity, and focus, contributing to a relaxed but alert mental state. Whether you like a strain or not has a lot to do with the terpenes.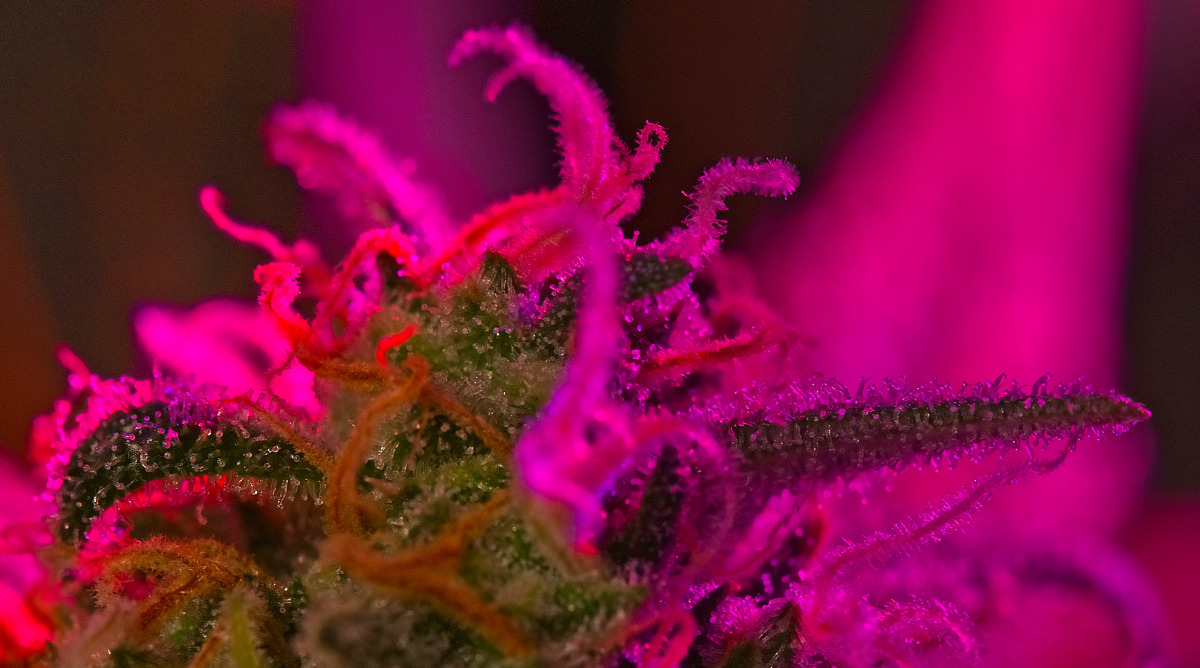 Characteristics of Top-Selling Cannabis Strains
Beyond the potency and terpene content of cannabis, there are other factors that make it more expensive. And higher quality, particularly for people who are using it for medicinal purposes. That includes cannabidiol (CBD) content and other cannabinoids like cannabigerol (CBG) and cannabinol (CBN).
Patients with a medical card who use cannabis for medicinal purposes often prefer strains that have CBD content. That is because cannabidiol may provide anti-inflammatory benefits. Since most chronic diseases stem from or cause inflammation (and intractable pain), it may provide an additional benefit for symptom relief. Cannabidiol is also widely used to help treat epilepsy and can be effective in treating seizures in low-THC microdoses. 
Cannabigerol (CBG) is one of the more rare cannabinoids present in cannabis plants. For most strains of cannabis, there may only be about 1% CBG content. The average strain has about 20% cannabidiol (CBD) content by comparison. Some clinical studies suggest that CBG may help treat conditions like glaucoma, inflammatory bowel disease (IBD), and cancer. 
There are no human trials or data about the therapeutic use of Cannabinol (CBN). It is a naturally occurring cannabinoid. But there are many clinical studies that suggest it may have a positive effect on the immune system. And other studies have pointed to potential benefits as an appetite stimulant (for patients with cachexia) and pain relief. 
When looking at some of the price variances of cannabis, CBD, CBG, and CBN content are considered a wellness bonus. And that means those strains are more costly. 
Top-Selling Cannabis Strains in 2021
For the second year in a row, Weedmaps conducted a competition to find out which strains of cannabis were the most popular. The "Weedmaps Strains Madness 2021" report started with a shortlist of thirty-two (32) strains.
After receiving over 180,000 votes from U.S. consumers, the top eight strains were chosen. And what is interesting about the cannabis winner's circle for 2021 are the wellness and psychoactive attributes that make these strains a top-seller.
1. OG Kush 
The bud crowned as America's most favorite received 18,577 votes. There are many reasons why OG Kush remains a leading choice for both recreational and medicinal use. The THC content of OG Kush varies from 20% from outdoor cultivation and 26% for greenhouse-raised plants. 
There are three dominant terpenes present in OG Kush; myrcene, limonene, and caryophyllene. The aroma is skunky, dank with citrus notes and flavor. And the psychoactive effects of OG Kush are long-lasting and heavy (suitable for experienced cannabis users). After smoking some OG Kush, you may feel relaxed euphoric (happy) with a high probability of getting a case of the giggles. The Sativa dominant strain can provide a happy, chilled-out experience.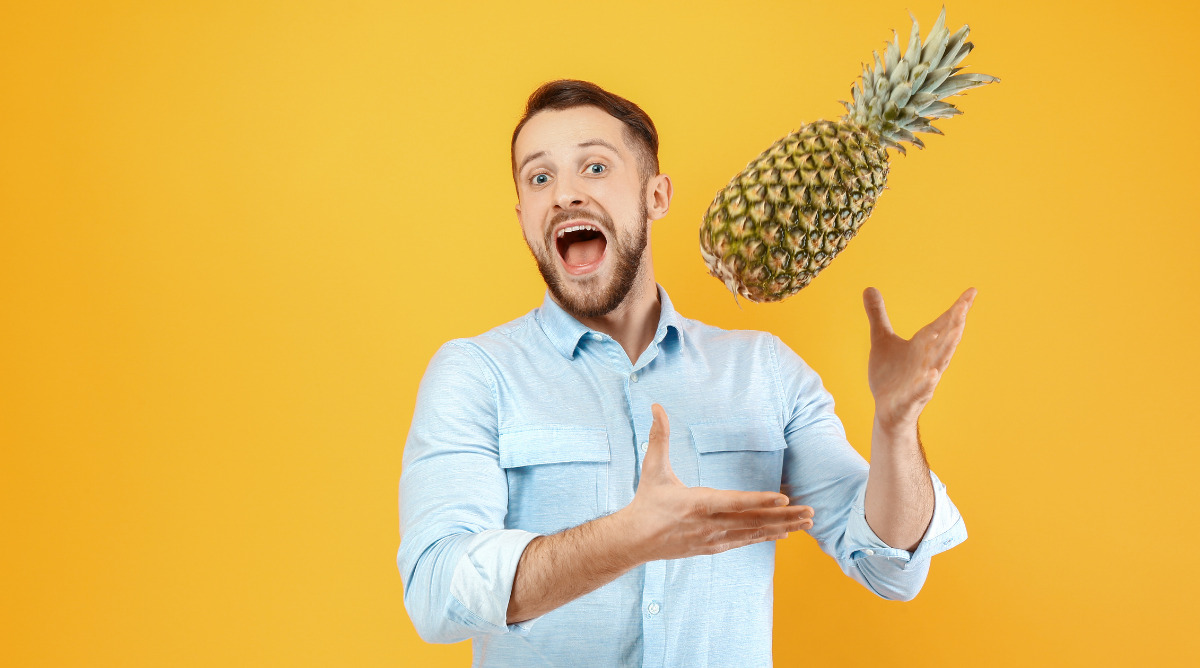 2. Pineapple Express 
In the Weedmaps Strain Madness 2021 competition, Pineapple Express scored second place, with 14,586 votes. This strain earned the name from the epic Seth Rogen stoner flick, "Pineapple Express." 
A Sativa dominant strain (60:40 ratio), Pineapple Express provides a pleasant body-numbing high. The bud looks like colored clusters of beige or white and smells dank with citrus and pineapple flavors. Patients who have inflammation or chronic pain enjoy the strain for the mild analgesic effects it can have. But it is also mentally stimulating mood-lifting while increasing focus, alertness, and creativity. 
3. Gelato 
Gelato cannabis took third place with 13,992 of the popular votes. This strain is an Indica dominant hybrid but well balanced with a 55% Indica and 45% Sativa strain. That provides all the benefits of a body buzz without the full-Indica knock-out punch that will have you couch-locked. 
If you like sweet flavored cannabis, Gelato is tasty. Many people comment that the flavor is like a sherbert ice cream with hints of blueberry and fresh oranges. When you pack a bowl of Gelato, you'll get a pleasantly sweet and relaxing aroma. 
What is interesting about Gelato is that it can create a feeling of energy, alertness, and general euphoria. But the psychoactive effects peak first, after consumption, and then start to slide down the emotional scale to a body buzz, calmness, and feelings of complete peace and relaxation. 
Because of the body buzz effects, many patients use Gelato for pain relief. And with a 20% THC potency, it may help relieve symptoms of migraine, fatigue, and muscle inflammation. Gelato is easy to find and a common strain for medicinal use. It is also pretty to look at, sticky, with orange trichomes and vibrant purple coloration.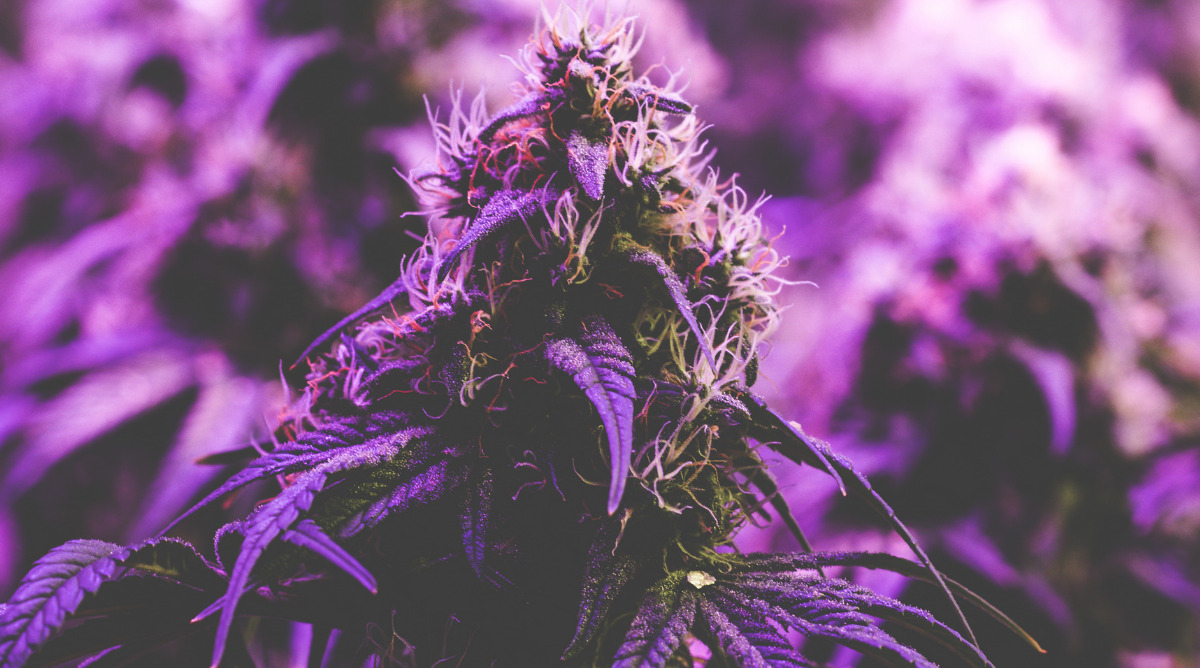 4. Purple Haze 
Any cannabis from the 'haze' family is pretty much guaranteed to make you feel happy and relaxed. Purple haze placed fourth, with 13,527 votes. The strain averages 26% THC, and it is 85% Sativa and 15% Indica. 
Recognize the name? Purple Haze is an homage to the Jimi Hendrix song. If you are looking for a mood boost, this may be a good strain to try. It is also popular among artists because it can stimulate creativity. The bud is dense, with purple hairs and a dusting of trichomes, and it has plenty of sticky sweet resin. 
Purple Haze has a pleasant earthy scent and berry flavor, with a little kick of spice. Medicinally, Purple Haze may help with chronic stress and anxiety, as well as depression. You may feel stimulated but relaxed. Problems? What problems? 
5. Sour Diesel 
The Sour Diesel strain is a perennial favorite. It is no surprise that it placed fifth as a popular choice for both medical and recreational users. Sour Diesel also has an average of 2% CBD and 4% CBN content. It is a Sativa dominant cannabis, with a 90:10 ratio. 
In terms of flavor, Sour Diesel is not the tastiest. You will definitely catch the pungent smell and taste of gasoline, with a small hint of lemon. It is a popular strain for daytime use because it is an energetic, happy high, which can help with anxiety and feelings of low mood and depression. Sour Diesel is pretty to look at. The nugs are light green, tightly packed, and covered in orange hairs.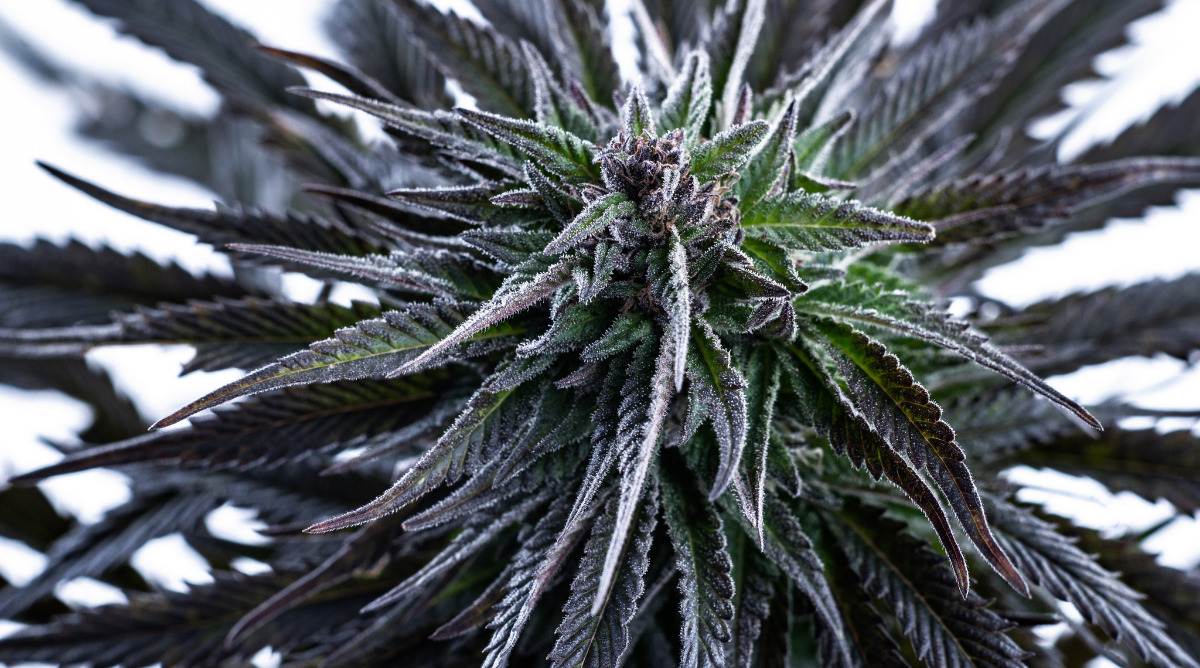 6. Blue Dream 
There are many reasons to love Blue Dream. The strain got 12 105 votes for sixth place. And the strain is always a popular seller at dispensaries because of the balanced 60% Sativa and 40% Indica ratio. In terms of potency, Blue Dream averages 17% to 24%. And it can produce an uplifted brain and relaxed body high when consumed. 
Patients with chronic pain often choose Blue Dream cannabis. It may also help with depression, fatigue, and insomnia. Blue Dream has an average 2% CBD content and 1% CBN. The uplifted euphoria of Blue Dream (at the start of the psychoactive effects) can also make you feel a little creative for a short duration of time. 
The flavor profile for Blue Dream is very pleasant. It tastes like blueberry pie. The bud is bright, happy neon green and dense, with blue undertones and hairs. Blue Dream cannabis also has a visual layer of white trichomes. 
7. GG4 (Original Glue)
Any cannabis strain in the glue family guarantees that you are probably not going to move very far after consuming it. Think "glued to your seat" for a mental picture of what consuming GG4 (Original Glue) is like. It got 9,353 votes in the Weedmaps Strains Madness 2021 to place 7th in the list of America's favorite types of cannabis. 
The GG4 cannabis is heavy-hitting. That means it is probably not best to try if you are just starting to use medical marijuana. It is a 63% Indica and 37% Sativa strain that averages a whopping 32% THC content, with 1% CBD. 
Patients who have moderate to severe chronic pain that is intractable or resistant to other types of treatment may benefit from using GG4. People with involuntary muscle spasms and tremors may also find it effective for symptom management. It can be a very effective analgesic and perfect if you stay home. The psychoactive effects may eliminate stress and anxiety, while the body high can put you into a calm, sedated state. 
Original Glue (GG4) has a dank diesel flavor, and it is spicy. You may taste some mocha coffee notes in the herb. The GG4 bud is light and fluffy in constitution, with plenty of white crystal trichomes and delicate amber hairs.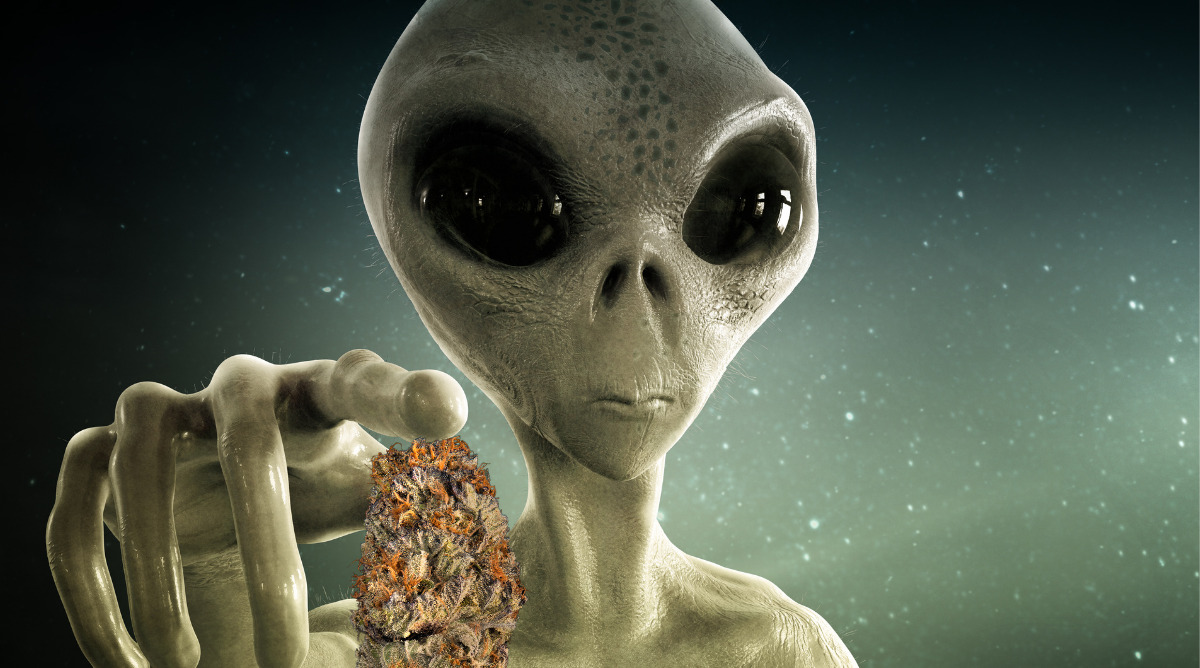 8. Alien Kush 
The last place out of eight best-selling cannabis strains in 2021 was Alien Kush. It received 9,120 votes, and it is an equally balanced Sativa and Indica ratio. Alien Kush has an average THC potency of 14%, making it great entry-level cannabis for patients to start with. 
Alien Kush is also a popular choice for patients who are authorized to home-grow. That's because it is easily propagated indoors, and plants mature by nine (9) weeks. The flavor is spicy, with notes of pine and earthy undertones. 
Alien Kush can make you experience divergent thoughts and creativity. You may feel happy after consuming it, which is useful for people who want to break down mental barriers. The strain can create blissful happiness and relief from anxiety and stress. Keep the snacks handy, though, because this strain can cause the munchies. 
Take Time to Explore Different Strains of Cannabis
If you have just started to use medical marijuana, you may not know where to start. Before you head to the dispensary, do a little research about different strains that may help you manage your symptoms better. 
One of the biggest mistakes medical cannabis users make in the beginning is sticking to one or two strains. Your local dispensary can provide you with suggestions based on the types of cannabis available in your area and your budget. 
There are more than 730 cataloged strains of cannabis to explore. And remember that having more than one strain can also be helpful for patients. You may choose to have a daytime, alert and mood-boosting Sativa. And a relaxing Indica that can help with pain relief and improve the quality of your sleep.