The Confusing Legal Status of Hemp Products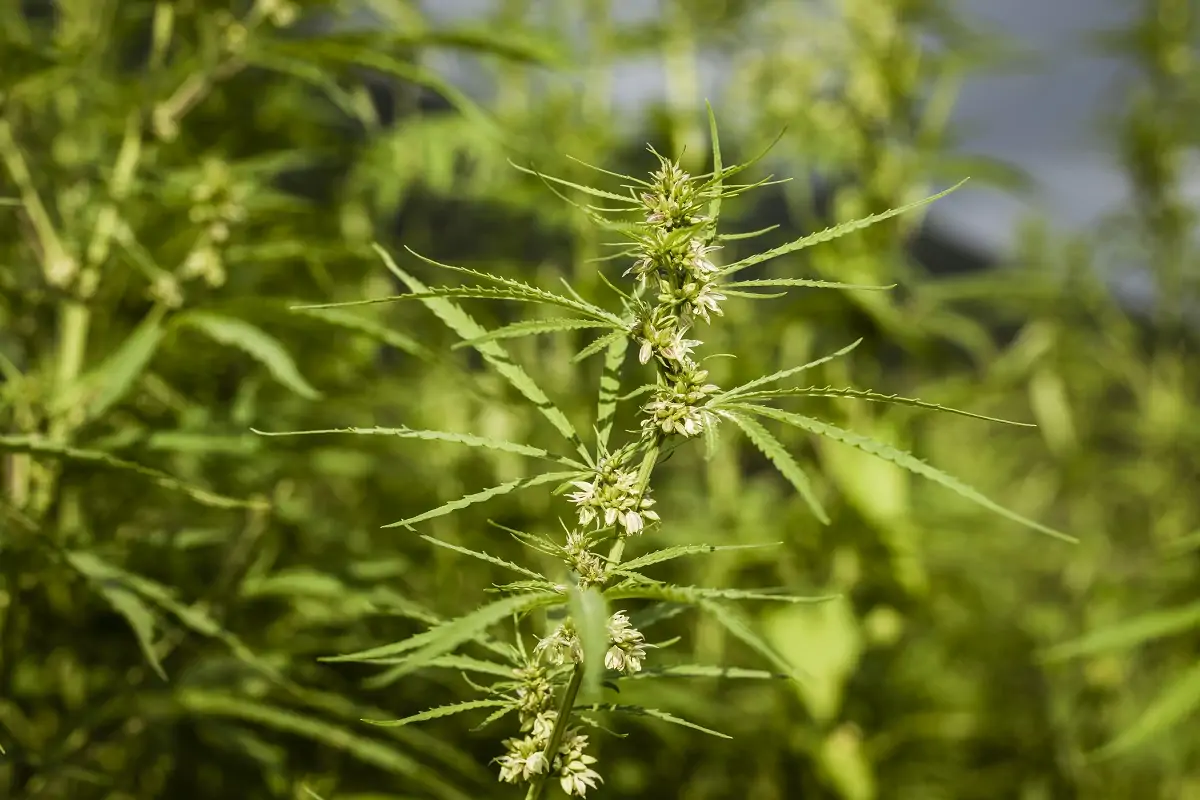 Hemp and marijuana are both members of the same plant family. They are both parts of the Cannabaceae genus, including Cannabis Sativa, Cannabis Indica, and Cannabis Ruderalis. The terms "hemp" and "marijuana" that have been adopted are a naming convention. One has 0.03% THC or less, and the other can have as much as 37% THC.
The highest documented level of THC in marijuana is a strain called "The Toad." It was developed on Tyson Ranch, a product line co-founded by Mike Tyson. It is an Indica strain that packs a knockout punch like Tyson. The Toad is derived from Chemdawg OG and GSC and has43% cannabinoid content. Currently, Tyson Ranch products are only available in California and Nevada.
Marijuana has enough THC to get you high, while hemp does not. Theoretically, you could achieve a small euphoric effect by consuming hemp. But it would take a lot of hemp to feel the results of the THC. The demand for CBD oils (derived from hemp) has increased. Many people use CBD to ingest cannabinoids for a variety of conditions, including:
Headaches
Inflammation
Pain relief
Nausea
Symptoms of anxiety
Insomnia
Did you know that the first American flag sewn by Betsy Ross was made of hemp fabric? Both Thomas Jefferson and George Washington had farms that produced hemp as well. And almost every seafaring vessel from the Viking age to Christopher Columbus relied on sails made of hemp. The word 'canvas' is also derived from the Latin word for cannabis.
It Was Removed from the Controlled Substances Act
In 2018, the Farm Bill was passed that changed the federal regulations for hemp. It reclassified hemp as an agricultural product and plant species. The federal government identified hemp as Cannabis Sativa L. The Farm Bill also outlines that hemp's legal status was only provided for plants with a 0.3 percent THC level (dry scale).
By legitimizing hemp legally, the U.S. federal government also added other privileges for commercial hemp producers. It allowed for legal transportation of hemp across state lines, which was previously a felony offense. Hemp growers could not only transport raw hemp across state borders, but they could also do so even in states where hemp was not legalized.
The 2018 Farm Bill also mandated inspection and registration of hemp crops. The regulatory changes also made it possible for hemp growers to qualify for disaster insurance funding, business loans, and conservation programs.
The passing of the Farm Bill invigorated agricultural producers. Now, they could legally cultivate raw hemp for a growing market. Hemp is in high demand to create nutritional supplements, apparel, home accessories, and non-consumer industrial products, like caulking: pharmaceutical companies, textile manufacturers, and even pet-food producers source agricultural providers of hemp.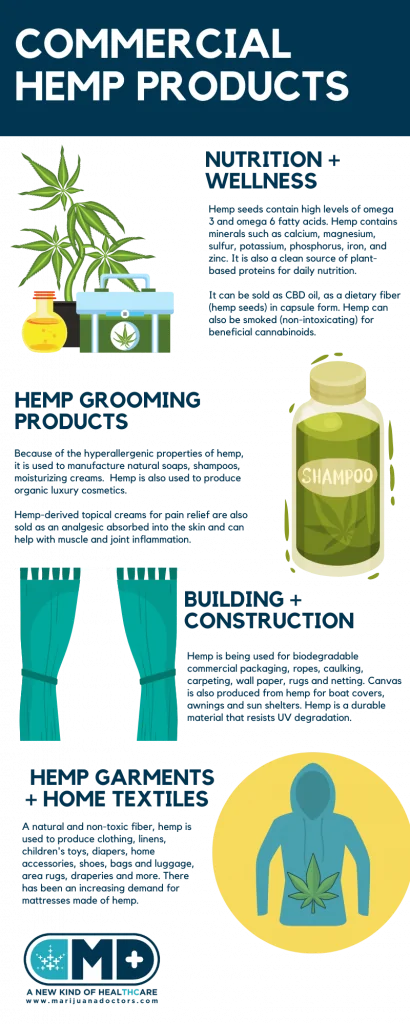 That is quite a lot of validation for the hemp industry. A revival for one of America's oldest crops. That was legal. And encouraged. Then illegal. And discouraged. And now, Hemp is legal again on the books, but regulatory confusion remains.
Can Law Enforcement Charge You for Possession?
Every once in a while, you read a story about a trucker, driving a load of commercial hemp, who gets arrested. Or one upsetting case of a Great Grandmother in Florida with arthritis. Orlando police arrested Heather Burkhalter in Disney World for having CBD oil in her possession, which she used for pain relief.
In Burkhalter's case, the THC test administered by Orlando police came back positive. Even though she never touched THC outside of her CBD oil. Which allegedly had a 0% THC label on it. Instead of facing a felony count of possession, the older adult spent 12 hours in jail and paid a $2,000 fine.
In August of 2020, Heather Burkhalter filed a $10 million lawsuit against Disney World. Her charges for the incident were dropped in May 2020. Attorney Ben Crump, legal counsel for Burkhalter. Crump is also the litigator representing the George Floyd family in the wrongful death suit in Minneapolis.
That part about states self-determining criminal consequences for cannabis and hemp? It does not matter what the Farm Bill states about decriminalizing hemp at the federal level. If a state determines that hemp and CBD is a controlled substance, it sticks.
State of Florida Trumps Federal Rule on CBD Use
In 2014, SB 1030 was passed in Florida. The new legislation legalized low-THC CBD oil, which could be prescribed to patients. However, patients must be registered by the Office of Medical Marijuana Use (OMMU) in Florida. The bill was amended again in 2016, and in 2019, SB 182 was passed and approved by Governor Ron DeSantis to allow products with higher THC and CBD levels.
How do you avoid getting into legal trouble for using CBD oil in Florida? Make sure the CBD is compliant with the 2020 Florida CBD Oils Law (SB 182). Non-compliant oils are subject to criminal prosecution. And the consequences can be a maximum of three (3) years in jail and a $5,000 fine.
The Farm Bill does not provide immunity for Americans using CBD oil if the state has prohibited it. Every resident of Florida using CBD oil must be registered with the OMMU. The patient must also have a prescription for CBD from a board-certified and licensed physician.
No prescription? No medical card? Big legal problems. But perhaps the confusion stems from the availability of CBD oil. Naturally, you can buy it in a dispensary. But you can buy CBD oil pretty much anywhere. From tobacco shops to convenience stores. Legally available for sale. Illegal to buy for people without a medical card.
Is Hemp and CBD Legal? The Answer is 'Sometimes'
Florida is just one state that demonstrates a conflicting stance against the federal rule about hemp and CBD oils. You can take CBD oil on a domestic flight, but you can be arrested for it in Disney World. No wonder there is so much confusion about the legality of CBD oil and hemp products.
Kind of like the way the cannabis remains a Schedule 1 prohibited substance, while thirty-four (34) states have legalized it at the time of writing. In that case, state law also trumps federal jurisdiction. And in 2020, the "MORE" Act (if passed) will guarantee states' right to self-regulate cannabis laws. This means in some states, CBD oil will be accessible and legal without a medical card. And in other countries, taking CBD or smoking it could still land you in jail.
Best advice? If you are a non-medical cardholder and consume CBD oil, make sure you stay updated with state laws. Both in the state where you reside, and the regulations of any state you plan to visit. Sometimes it is okay. Other times, the consequences can be the same as the illegal possession of marijuana.