Spend Holiday Money on These Cool Cannabis Gifts for You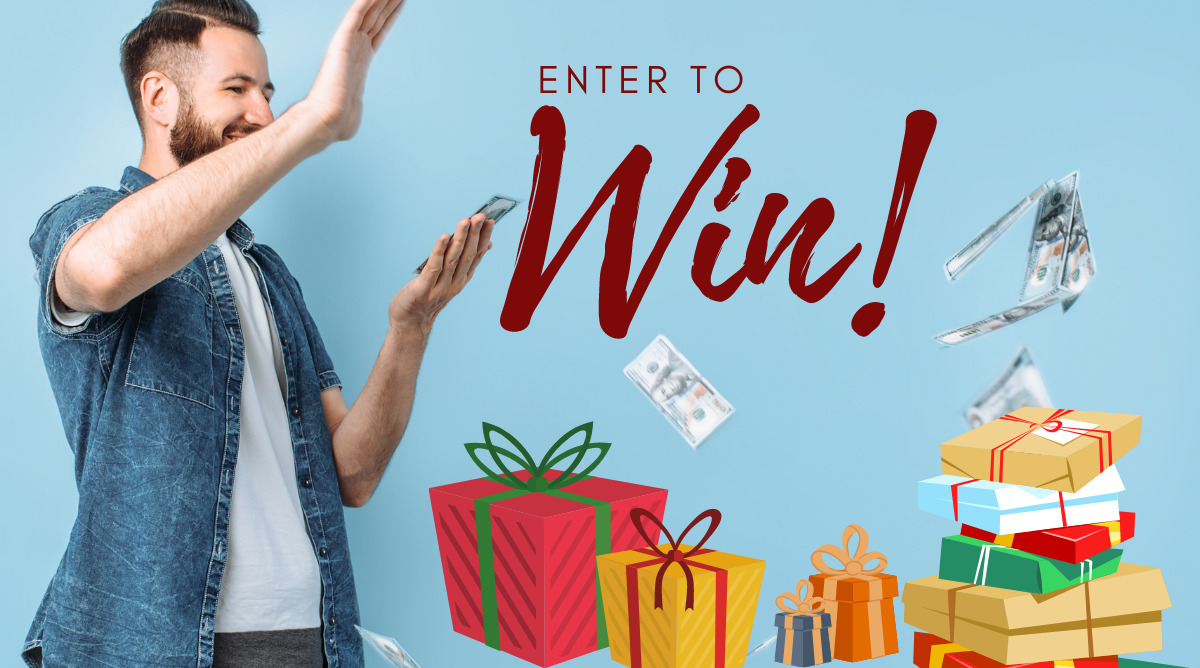 Now that all the gifts have been bought, wrapped, and under the tree, you can relax a little. And if you are still not done with your holiday shopping? Pretend we didn't say that. May the odds ever be in your favor. What about some cannabis gifts for yourself?  Now you're talking!
The holiday season is tough on everyone. While it is a great opportunity to get together with friends and family, it can be stressful. So, in the spirit of "treat yo self," you can make your own wish list of things you want to buy yourself.
Everyone wants to start 2022 on the right foot. Relaxed, healthy, and hopeful for the new year ahead. If you enjoy cannabis recreationally or medicinally, that could mean some cool new accessories. Like the durable convection and conduction heated rigs from Dynavap (one of the sponsors of this post).
January also means a renewed focus on health and wellness. Have you used cannabidiol (CBD) products in the past? We'd like to introduce you to another brand sponsor, Jampha. And share about their full-spectrum, clinical-grade CBD products.
And some other cool things to take your 2022 higher.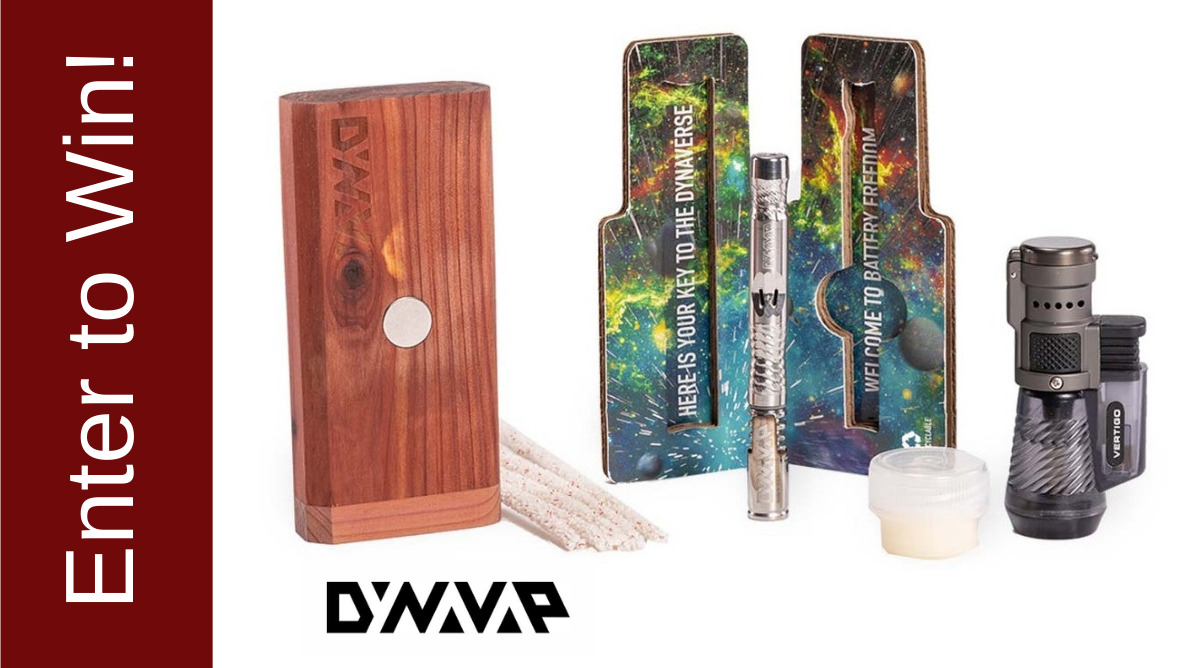 1. Dynavap "M" Series
We just had the opportunity to interview Dynavap. What we learned about their next-generation cannabis rigs will completely change what you think about dry herb vaporizers. Not only are the Dynavap pipes virtually indestructible (no more weeping over broken glass), they can help economize the amount of weed you use without compromising your smoke sessions.
The Dynavap "M" Series is the most popular product in their line of dry herb vapes and accessories. It has an entry-level price point of $75.00. But when you consider a Dynavap could be the 'one pipe to rule them all,' you may want to branch out into some of their other amazing accessories.
Are you a purist for smoke over water? Many people who smoke cannabis prefer a bong. Dynavap works with 10 and 14mm water pieces. Visit the blog interview to learn why this is an exciting upgrade to the way you currently smoke weed.
Enter to win an"M" Series Starter Kit from Dynavap.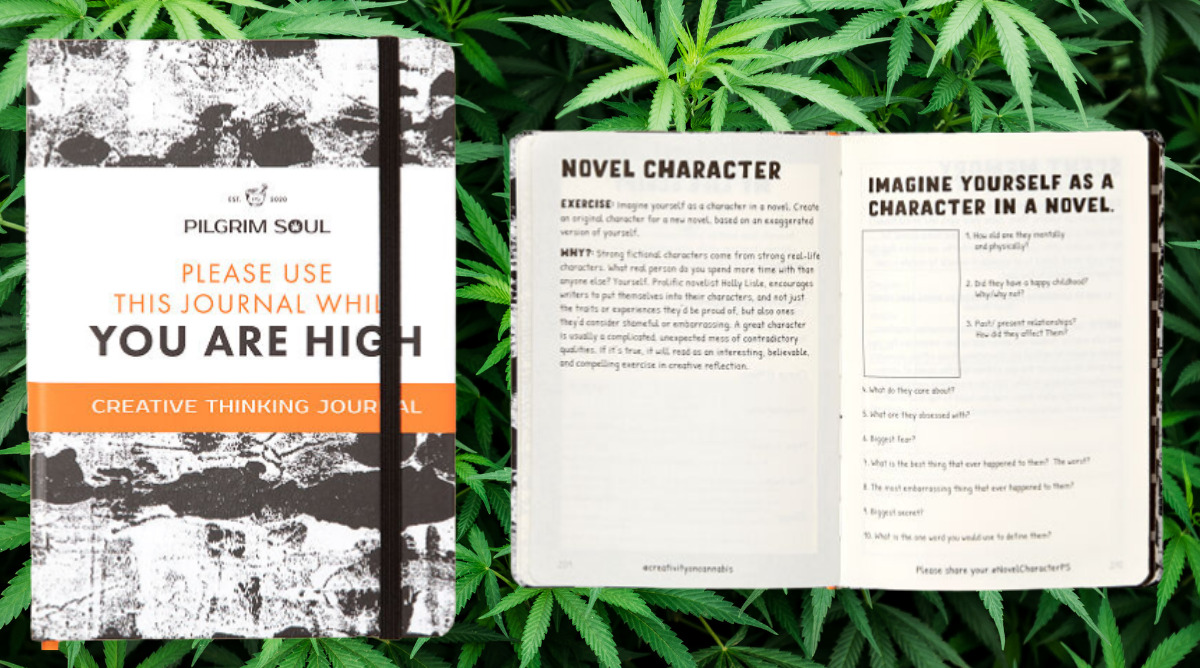 2. Pilgrim Soul Creative Thinking Journal
Sometimes your best ideas happen when you are high. Particularly if you are smoking a cerebral kind of strain. And then your critical and creative thinking starts to pop. But what do you do with all that energy?
You could clean the house. Or do your laundry. Or you could grab a Pilgrim Soul Creative Thinking Journal and let your brain have some fun. Each page is a new activity that will help you unlock some of those creative concepts and ideas. But it's not hard work. Think of it like playtime for your brain!
Grab one of the journals from Pilgrim Soul and keep it on your coffee table. With fun activities like "write a horrible poem" or "fill in the chat bubbles for this office party" cartoon, get ready to laugh. And relax.
The journal will only set you back $29.95 for hours of fun. And we think it also makes perfect cannabis gifts for anyone who likes to go to that big, deep thoughts or giggle state.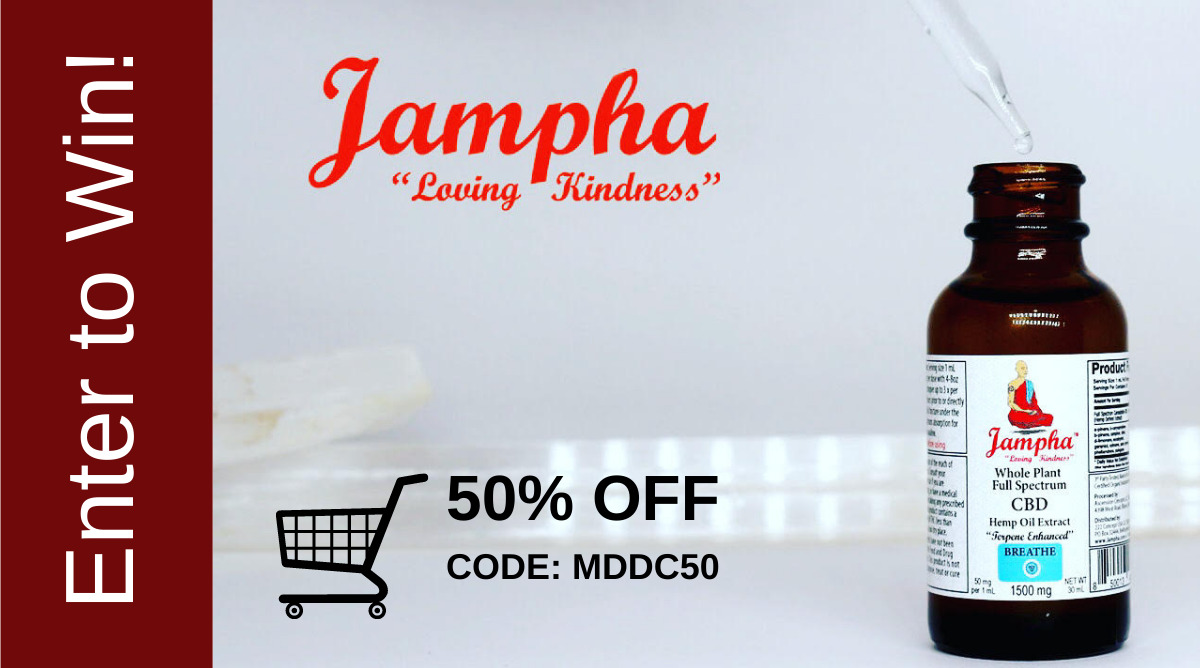 3. Jampha Breathe SETI CBD Products
There are a lot of bad CBD products on the market. And that is because the FDA hasn't recognized cannabidiol (CBD) as an ingredient. For everything from supplements to beverages and foods. But that could be changing in 2022.
Enter to win this sponsored prize pack from Jampha.
In the meantime, if you want to explore the wellness benefits of CBD and real terpenes, it can be hard to choose a good product. Especially since there are so many imposter products out there. That is why we're big fans of the new Jampha SETI collection of CBD tinctures and creams for pain relief.
The Jampha Breathe SETI CBD includes enhanced terpene infusions to help reduce inflammation and improve respiration. The entourage effect of selected terpenes combined with organic whole-plant hemp-derived and full-spectrum CBD.  
Get 50% off your first order of SETI CBD products from Jampha.
4. The Infuzium 420
If you are interested in creating your edibles at home, the process isn't difficult. But it can be time-consuming. That's why there are so many new tools hitting the market, which make it easier. You can create any kind of marijuana edible using The Infuzium 420.
What is great about this kit is that it also comes with silicone molds. So, if you want to create flavored and THC-infused butter? You can pour it in. And the Infuser Maker Machine Bonus Pack also includes filters, a silicone glove, and gummy molds. This has to be one of the coolest cannabis gifts that keep giving.  Imagine what you could make!
 You can find it online at Amazon or other websites starting from about $170.00 USD.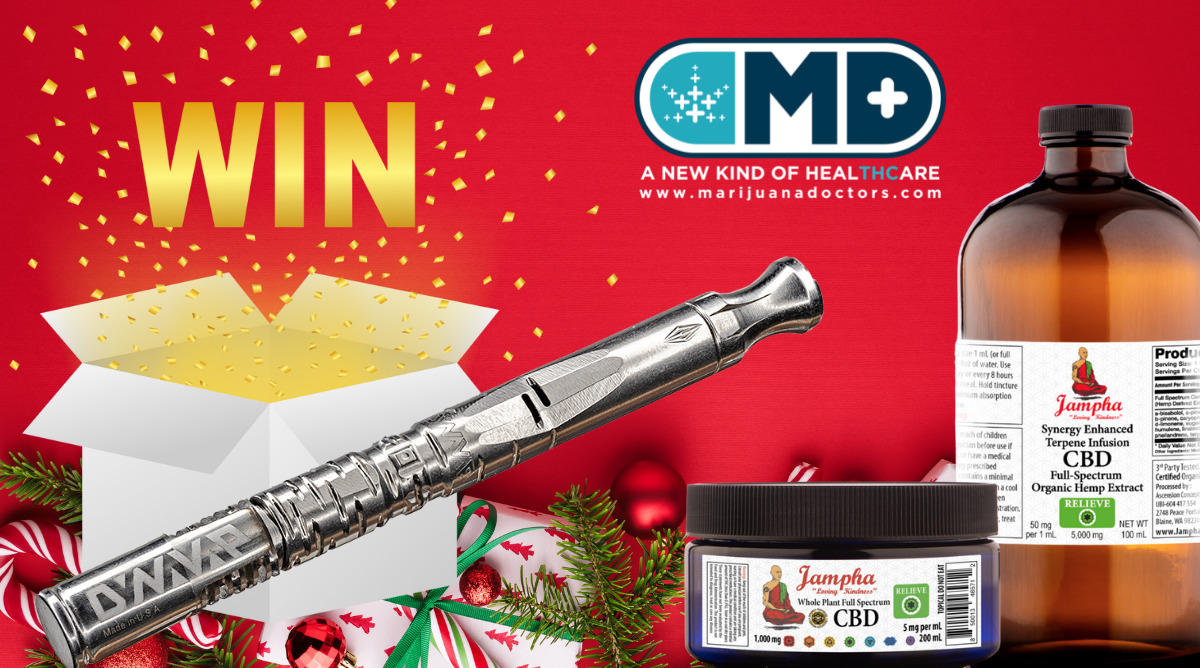 5. GLOWALIEN Serving Tray with Voice Sensitive LED Glow
When you are unwinding, and about to pack a bowl, you have the lights down low. Watching a movie? Great idea as you stretch out on the couch. Now, where did you put your grinder? We all know using the coffee table is messy. If you have a cat, well, you need a strategy to avoid spilling your weed all over the place. 
The GLOWALIEN LED Rolling Tray solves a few problems. Like any other rolling tray, the simple design keeps your flower in one place. But you can really have some fun with the LED lights. There are eight (8) light colors to choose from. And you can set an auto-change mode to cycle through your favorite colors.
It has a 1800mAh high-capacity battery built-in that can last up to ten hours. But it also has a USB charger. Sync it with your music, and the LED lights and glow tray will coordinate with your favorite beats. And different graphics can also be changed on the tray to customize.
The GLOWALIEN Serving (rolling) Tray is one of our favorite cannabis gifts to self and retails for about $25.99.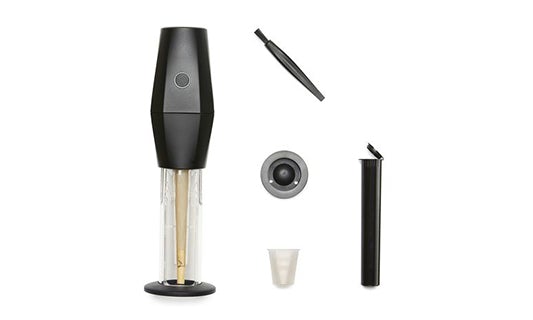 6. Otto Smart Grinder and Rolling Machine
Some people can not only roll a great joint, but they can also make origami with rolling papers—serious talent. But many people choose cones because they are easier to pack. But how much time do you actually spend carefully scooping your weed into a cone? It's not much fun.
The Otto Smart Grinder and Rolling Machine does it all. What we like about this product is that it really does eliminate the mess. This also means you aren't wasting any cannabis when you are grinding or making your pre-rolls.
On a single charge, the Otto Smart Grinder and Rolling Machine can prepare 25-30 joints. That is impressive. And while the smart grinder is doing all the work, you can watch your cones get packed through a little window in the device.
It's like the ultimate of cannabis gifts to self for the cannabis-smoking techie. The Otto Smart Grinder and Rolling Machine retail for $149.00.