Richardson's Olympic Ban is Cannabis Prohibition Spotlight Moment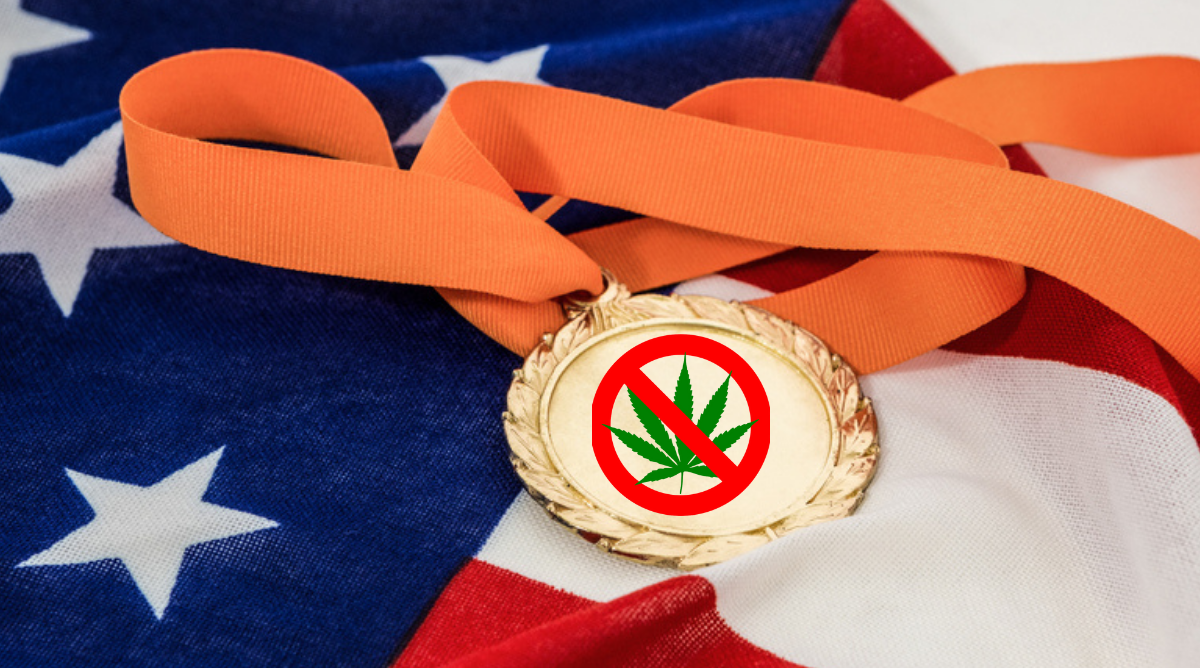 The World Anti-Doping Agency (WADA) (the Olympic regulatory body) has brought up a few interesting points regarding medical cannabis. The rules are clear; if you are going to compete in the Olympics, you have to screen clean for controlled substances. And that includes cannabis.
House Representatives Jamie Raskin (D) and Alexandria Ocasio-Cortez (D) reached out to the World Anti-Doping Agency (WADA) about Sha'Carri Richardson. She is a runner on the U.S. Olympic team who has been suspended for testing positive for marijuana use.
In response to Reps. Raskin and Ocasio-Cortez (AOC), WADA, confirmed that the Prohibited List of Substances was established in 2004. And the United States has not objected to the inclusion of cannabinoids on the Anti-Doping prohibited list. U.S. delegates have strongly supported it and played a key role in establishing cannabis as grounds for suspension in Olympic competitions.
Rather than blame or criticize WADA for the suspension of Sha'Carri Richardson, lawmakers in the United States have some irrefutable accountability. And it has become a spotlight moment garnering international attention for the lack of progress that the U.S. federal government has made in decriminalizing cannabis.
The Contradiction of Prohibition of Some (But Not All) Controlled Substances in the United States
The American war against cannabis has many countries scratching their heads. Particularly nations that have federally legalized the healing herb. The special hatred that cannabis has received since the 1930s by federal lawmakers in America is unique. Not backed by science and mired in decades of political and racist propaganda.
Should cannabis be treated any differently than tobacco or alcohol products? We know what the long-term studies say about tobacco. With rare exceptions, smoking or chewing tobacco is correlated to much higher rates of cancer. Particularly esophageal, oral, and lung cancer. There is a reason there is a Surgeon General's warning on every package of cigarettes.
Alcohol products, too, are harmful to our health. Alcohol is a known carcinogen or cancer-causing. There are decades of clinical studies that demonstrate the relationship between drinking alcohol and breast, oral, bowel, kidney, and liver cancer. There are also some studies that link regular alcohol consumption to stomach cancer. About 50 grams of alcohol per day, according to some studies, can increase your risk of developing cancer. That is about 3-4 drinks per day.
Prohibition of cannabis has never exclusively been about public health. While longitudinal studies don't really exist to show health outcomes after long-term cannabis use, we know a few things. For example, we know that at the most, cannabis might be equal to or less damaging to human health than tobacco or alcohol.  The hate for weed is a 'head scratcher'.
Why Do Professional Athletes Use Cannabis?
When we see our professional athletes hit the field or watch our Olympic teams on television, we see heroes—examples of the pinnacle of health, endurance, skill, and determination. We don't look at them as people who are struggling every day with chronic pain. Because they are healthy, right?
The reality is that most athletes sustain serious injuries. Whether they compete in Olympic sports internationally or hit the field in the NFL, they experience short-term injuries that they can recover from with rest and therapy. But because athletes are prone to re-injury, they can develop debilitating lifelong chronic pain. 
There is a reason why professional athletes make big money. It is the cost to their health and quality of life after a relatively short career cycle of training, injury, recovery, reinjury, victories, and retirement. And they don't have to have an accident on the field or court, to sustain a chronic injury. Overuse (or repetitive training) also causes damage over the course of a professional athletic career.
Some of the most common injuries sustained by professional athletes include:
Hip Flexor Strain
ACL Tear or Strain
Concussions
Groin Pull
Shin Splints
Hamstring Strain
Tennis or Golf Elbow
Shoulder Injuries
Knee Injuries
Athletes continue to suffer chronic health impairments as a result of the damage sustained during their professional careers. The long-term damage can include cognitive impairments, arthritis, bone deformities, spine and back pain, chronic traumatic encephalopathy, and other conditions.
Anti-Marijuana Policies Out of Touch and Hurting American Olympic Pro-Athletes
There are many reasons why the U.S. Olympic Committee should consider removing cannabis from the anti-doping list. Many retired professional athletes have "come out" about their use of cannabis to moderate chronic pain symptoms. Athletes sustain a higher than average number of injuries over their professional lifetime.
Professional sports athletes like Martellus Bennett, who played for over ten seasons in the NFL, famously stated that "about 89% of players smoke marijuana". The first NFL player to advocate openly for medical marijuana use was Eugene Monroe. The 300 lb. left tackle played for eight years in the NFL, for the Jacksonville Jaguars and the Baltimore Ravens.
Eugene Monroe retired in 2016. But for years before his retirement (much to the irritation of his coaches and the National Football League), he advocated for the use of medical marijuana. Monroe spoke often of the tremendous pain and injuries that professional athletes endure. And why legalized opioids, with substantial health risks and addiction rates, were not a better alternative for pro-athletes. 
Monroe actually developed health problems related to opioid overuse. The former NFL player acknowledged that cannabis use is widespread and well known in all professional sports. But it only becomes an 'issue' of reprimand when a player fails to pass a drug test. Eugene Monroe is now a co-founder and investor in GTI (Green Thumb Industries), a cannabis cultivator, processor, and dispensary retailer.
If the MORE Act is ratified in Washington and cannabis is decriminalized and legalized, policy changes would follow in just about every area. Including professional sports domestically and a possible amendment to the Prohibited List of Substances with the World Anti-Doping Agency (WADA).