Home-Grown Medical Cannabis Gains Interest as Illinois Faces Shortages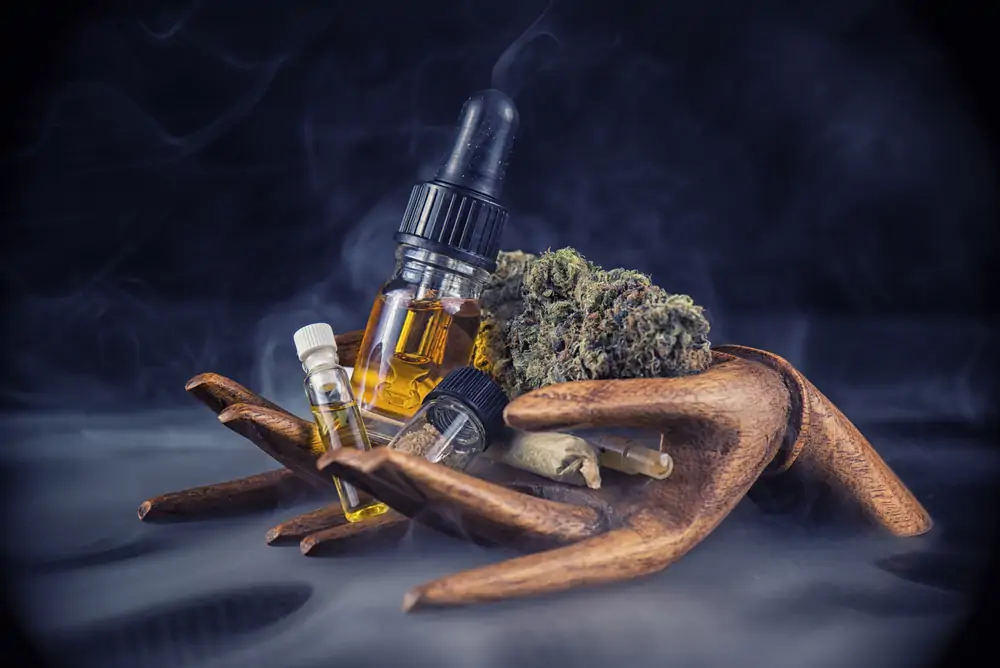 Cannabis cultivators, processors, and manufacturers in Illinois may be facing some new competition. Shortages of whole flower cannabis for registered patients in Illinois are increasing participation in home-grown alternatives.
Strong demand is a good problem to have for any state that wants to grow taxable earnings from legalized medical marijuana. This is true until that demand exceeds supply and creates an unexpected competitive influence, and possibly deterrence of dispensary cannabis sales. Residents were excited about the new Adult-Use and medical cannabis program and have been disappointed by the lack of available marijuana products through state-licensed dispensaries.
Cannabis Production Never Caught Up With Demand in Illinois
The Washington Post reported on January 7, 2020, that tens of thousands of customers lined up at Illinois dispensaries to purchase cannabis, only to have licensed shops run out of marijuana products in the first six (6) days after the legalization of Adult-Use.
The consumer demand for cannabis overwhelmed in-state producers. A report from the Illinois Department of Financial and Financial Regulations demonstrates the unexpected consumer interest in recreational marijuana, in the first sixty (60) days after legalization where:
Statewide sales were recorded at $74,052,912.84
1.8 million cannabis items were sold
27% of sales of recreational cannabis were made to out-of-state residents visiting Illinois
One cause of the shortage was noted as a lack of approved and licensed medical and recreational dispensaries. Nature's Treatment (located in Milan, IL) was the only dispensary providing cannabis products in the first 60-days of 2020. A problem quickly solved by May 1, 2020, when an additional 75 licenses for medical and recreational cannabis sales were issued in Illinois. Licenses are only issued to dispensaries that have 5,000 square feet or more of cultivation capacity.
The first licenses issued as a priority in May were provided as part of the social equity program enacted by the state of Illinois to equalize business opportunities for black business owners and ethnic minorities. By the end of 2020, there may be as many as 300 retail locations for recreational, medical, or licensed to sell both medical and adult-use cannabis to consumers and patients in Illinois.
Residents of Illinois are permitted to possess 30 grams of cannabis flower, 5 grams of cannabis concentrate, and 500 milligrams of cannabis edibles and infused products (including tinctures).
Comparing Illinois Adult-Use and Medical Cannabis Q1 Sales to the Other States
Illinois saw sales of almost $110 million dollars in recreational marijuana in January to the end of the month of April 2020. Weed sales in Illinois in March 2020 alone totaled $35.9 million dollars from the sale of 812,203 products. Over $27 million dollars of cannabis products were sold to permanent residents of Illinois.
Let's take a look at the sales performance of other states during the first quarter after recreational cannabis was legalized. The only other state to surpass Illinois in their first quarter was California, in 2018. California saw $211 million dollars in sales during the first three months that year, according to data from the Brightfield Group. Comparatively, Illinois surpassed Colorado, which sold $48.1 million dollars of recreational pot during the first three months of 2014. Michigan reported three-month post-legalization sales of $31.6 million in the first 90-days after regulation in 2019.
One of the interesting aspects of the Illinois cannabis tax structure is the sliding scale that consumers pay dependent on potency of the cannabis products.
THC products less than 35% are subject to a 10% sales tax
Edibles and cannabis-infused products are taxed at a rate of 20%
Products with THC potencies over 35% are taxed at a rate of 25%
Growers selling to dispensaries pay a sales tax and a7% gross tax
The higher-than-average taxation rates for cannabis products in Illinois however has done little to deter demand. In July of this year, producers were still struggling to supply and restock medical and recreational cannabis dispensaries, while consumer demand continues to rise in the state.
Illinois Residents Turn to Home-Grown Cannabis
In the state of Illinois, only residents who are licensed medical marijuana patients can cultivate home-grown cannabis for therapeutic use. Frustrated by the lack of availability of smokable flower, many patients have started to cultivate cannabis at home, for therapeutic use.
According to Illinois cannabis legislation, cultivation is limited to medical marijuana cardholders, who are permitted to grow up to 5 plants. Recreational marijuana users are not permitted to cultivate at home. However, charges for cultivation have been decriminalized. The penalty for home cultivation by non-medical users (first-time offenders) has been limited to a civil penalty and a fine of $200.00.
This article was previously published by the Quad-City Times.
Featured Image: vasilevkirill | Deposit Photos