New Jersey Cannabis Will Be Tax-Free Soon (With a Medical Card)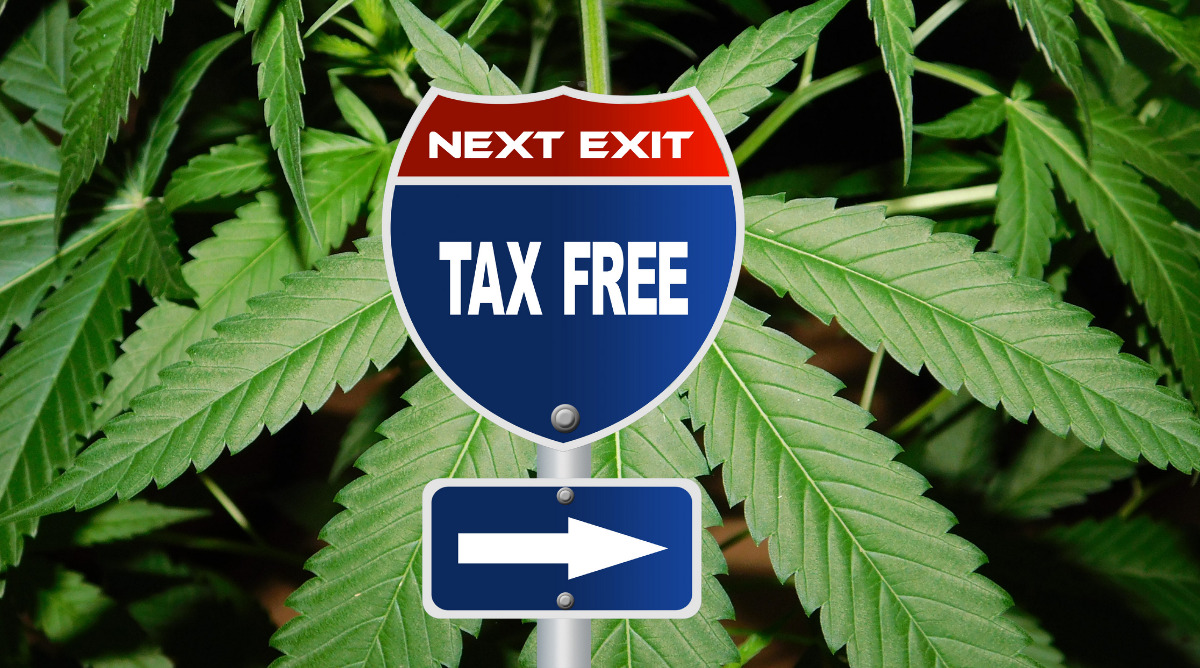 One of the reasons why patients get a medical card is to save money. There are many benefits to having a medical card, including regular consultations with a practitioner. And the ability to track your symptoms and create an effective treatment plan.  Having a medical card for New Jersey cannabis has other advantages worth knowing about.
But in states that have legalized adult-use or recreational cannabis, some patients wonder if it is still worth having a medical card. After all, you have to renew it annually. And that means paying for a doctor's appointment and health check. As well as the annual registration fees.
In most states where recreational cannabis is legalized, there is a big difference in tax rates at the dispensary. Patients may pay less tax than non-medical cardholders. Sometimes, the difference in tax rates between recreational and medical cannabis can be astronomical. With adult-use consumers paying 30% or more in excise and sales taxes. While patients may pay less than 10% on each purchase. 
New Jersey has taken an innovative approach to make medical cannabis more accessible (and affordable for patients). And the plan to sunset medical cannabis taxes for patients has progressed over three years. In 2022, patients with a medical card in New Jersey will pay 0% tax, in a model that many states may follow.
The Plan to Remove Taxes from Medical Cannabis in New Jersey
When the medical cannabis program was launched in 2011, the intention was always to sunset sales tax for patients. On January 18, 2010, then-Governor Jon Corzine signed the Compassionate Use Medical Marijuana Act (CUMMA). That made New Jersey the 14th state to legalize medical marijuana. 
From the onset of the legislation, there was a concern about affordability for patients. After all, if it was too expensive for most patients to buy, it would limit access. Lawmakers in New Jersey knew that the legalization of recreational cannabis was plausible if the medical program could be launched successfully and safely.
However, the taxes that are gathered from retail sales of medical cannabis products were required. That tax revenue helped pay for the regulatory infrastructure that needed to be built to run the medical cannabis program. States that legalize medical marijuana use that tax money to make sure that taxpayers (who may not support cannabis use) are not footing the bill. 
When it was determined that adult-use (recreational) legalization would go through, a plan was formed. One that would allow tax revenues from recreational marijuana sales to provide the funding needed to run both the adult-use and medical cannabis programs in New Jersey.
The Reduction of Sales Tax for New Jersey MMJ 
Initially, the sales tax rate on medical cannabis in New Jersey was 6.625%. It was cut down to 4% on July 1, 2020. The first phase of the three-year plan to completely eliminate sales tax on medical marijuana in the state.
In July 2021, the tax on cannabis for medical cardholders was reduced again to 2%. And this year, effective July 1, 2022, there will be no more sales tax on medical cannabis products for patients. 
However, municipalities still have the legal right to charge an additional 2% tax on recreational or medical cannabis sales. Paterson, New Jersey, was one municipality that considered charging the additional tax. In Bergen County, NJ, however, ten communities decided to ban cannabis stores entirely. And almost half of the communities have voted against dispensaries in their jurisdiction. 
Zero Retail Tax Means Patients Will Save More Money 
After recreational cannabis became legalized in New Jersey, patients had the option of resigning their medical card. It's not necessary to have a medical card to visit an adult-use dispensary and purchase cannabis products. 
In 2021, the average cost of an ounce of good-quality medical cannabis in New Jersey was $400. The maximum amount that a patient can legally buy on a monthly basis is three (3) ounces. 
So, if you are purchasing recreational cannabis and the maximum amount monthly, you can expect to pay an additional 6.625%. Or an extra $75.00 per month and $900.00 per year. Having a medical card (even with the cost of annual physician evaluation and the patient registration fee of $100, you are still saving quite a lot of money. 
If you qualify for a medical card in New Jersey, it more than pays for itself on an annual basis. And you don't have to leave your home to complete the medical check with a doctor to apply for your New Jersey medical marijuana card either. It can be done at home, on your tablet, laptop, or smartphone. 
Zero sales tax is a great reason to get (and renew) your New Jersey medical card. Visit our New Jersey state resource page to learn more about qualifying health conditions. And request an appointment with a certified practitioner in New Jersey.