How to make Cannabis Hot Pumpkin Spice Latte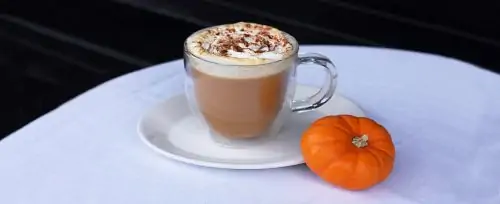 ngredients:
1 cup hot coffee
1/2 cup milk (coconut, cashew, almond or dairy)
2 tablespoons pumpkin purée
2 pitted dates softened in 3 tablespoons water (Dates are optional, leave out if not available)
1 tablespoon Mighty Fast coconut oil
1 1/2 teaspoons pumpkin spice or cinnamon
1/2 teaspoon vanilla extract
1 tablespoon honey, coconut sugar or sweetener of choice
Preparation:
Place milk, pumpkin purée, softened dates, coconut oil, spice, vanilla and sweetener of choice in a blender and blend until smooth.
Place blended mixture into a small pan and heat on low until mixture is warmed. Turn heat off and pour hot coffee into pan wit pumpkin mixture. Stir gently until combined. Carefully pour into a large mug. Top with whipped cream and a sprinkle of cinnamon.