Instant "Pot" Recipes You Can Make At Home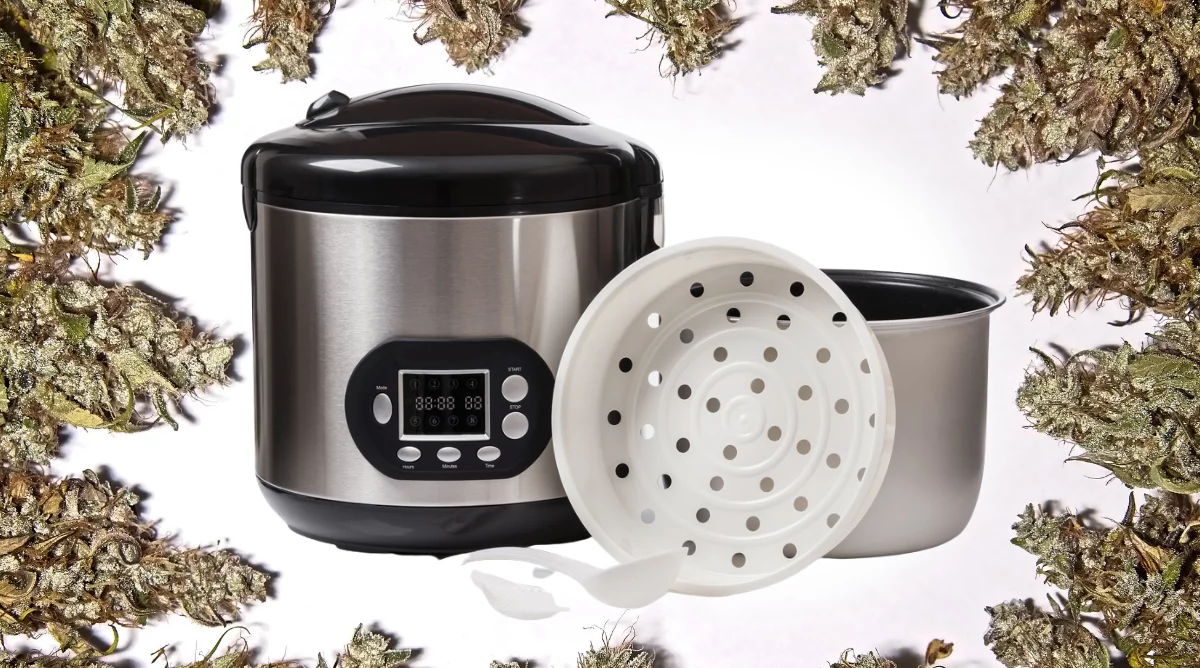 Bet your mother-in-law didn't think you would be using your Instant Pot to decarboxylate your weed. If you have been cooking edibles for a while, you know that something happens whenever you decarboxylate your cannabis. Your lightly toasted weed can make your whole kitchen (or house) smell like a café in Amsterdam.
On the other hand, cooking with cannabis is not for the uninformed. While you don't need to be a rocket scientist to understand the principles of making edibles, you'll need certain tools and surface-to-mid-level knowledge of the process to avoid issues in the kitchen and with the authorities.
Whether you have your medical card or live in a state where cannabis is legalized for adult or recreational use, you don't need to advertise that you have weed at home. The smell of marijuana wafting out your windows could invite some nosey questions or other problems.
Cooking with cannabis can be a lot of fun. Many natural fruits, vegetables, and herbs are rich in terpenes. When combined with cannabis-infused butter or oils, they can intensify the psychoactive effects and enhance your experience.
Edible cannabis produces a different "body high" than other intake methods. Of course, this enhanced effect depends on the strain of cannabis you use in your recipes. The downside of consuming edibles is they take longer to work. This is due to the fact that edibles metabolize differently in the body than other forms of cannabis.
One of the best parts of cooking with cannabis is that the analgesic effects (for people with chronic pain) can provide relief for up to eight hours. If inflammation is a problem for you, ask your dispensary about high CBD strains, which may help.
How to Decarboxylate Cannabis in Your Instant Pot
Did you know that using an Instant Pot can help you avoid the aromatic problem of decarboxylating weed? It is easy too. All you need is your cannabis, a glass mason jar (with a sealable metal lid), and your Instant Pot.
Instructions:
Hand cut or use your marijuana grinder to break your cannabis flower into smaller pieces.
Add your flower to the mason jar, put the ring and lid on, and close tightly.
Place the sealed jar into your Instant Pot. Then add enough water to cover 50% of the jar's height.
Close the lid to your Instant Pot and cook on high for approximately 40 minutes. 
Release the steam and pressure when the timer goes off. Then, use an oven mitt to remove the jar. Place the jar on a safe surface to allow it to cool completely before opening.
Many cannabis chefs state that using an instant pot is the easiest and least wasteful way to decarboxylate cannabis. There's also the additional benefit of using a sealed mason jar to reduce the loud smell of activated marijuana to almost nothing making it less noticeable to others. 
Using an instant pot to decarboxylate marijuana and make edibles is so easy that you might be considering doing larger batches soon. But since the decarboxylation process only takes 40 minutes in the instant pot, many people only decarb the amount they need to cook or make edibles that day.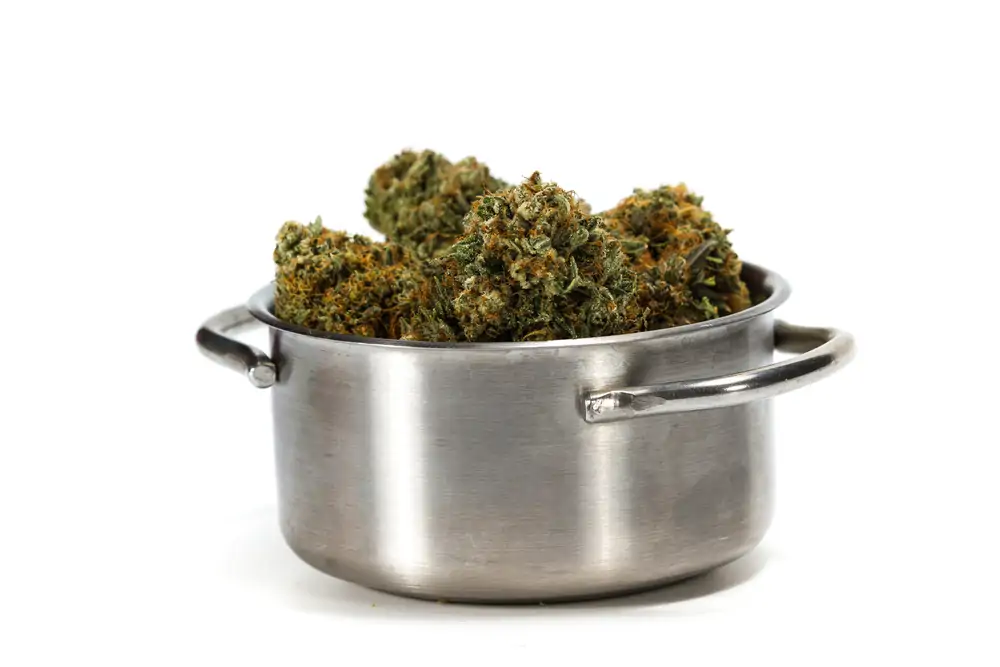 Cannabis Recipe Ideas for Your Instant Pot
Now that you have your mason jar with decarboxylated cannabis ready to go, what kind of recipes do you want to experiment with? Among all the recipes you might be searching for online to try with your Instant Pot, the cannabis-infused ones may be most beneficial for symptom management. Check out some of these great Instant Pot recipes that you can use to create some tasty new snacks, sauces, and meals.
THC-Infused Coconut Oil
Coconut oil is a superfood for a variety of reasons. Many evidence-based studies support the use of coconut oil for cooking because of its wellness benefits. Coconut oil has something that people who follow the keto diet love; MCT. Medium-chain triglycerides (MCT) are easier to digest and quickly absorbed into the bloodstream. They also provide a quick and healthy energy boost (which can also reduce cravings for carbohydrate energy sources).
Some of the other benefits of coconut oil (thanks to natural MCTs) include:
Stronger hair and nails
Helps reduce dental decay
Helps raise HDL (good cholesterol)
Reduces fat deposits in the abdominal area
Improves gut health
Aids in weight loss
Some studies have also suggested that coconut oil may help reduce the frequency and severity of seizures. The ketogenic diet, which is high in healthy fats, has been recommended for adults and children with epilepsy. However, researchers are still trying to figure out how it works.
You can store THC-infused coconut oil in the fridge to keep it from going rancid. THC-infused oil is a healthier alternative to high-cholesterol fatty oils, and it can be used just like other cooking oils: frying, baking, or in salad dressings or marinades.
Now that you understand how beneficial THC oil is and how to make it, check out this recipe from Wake + Bake.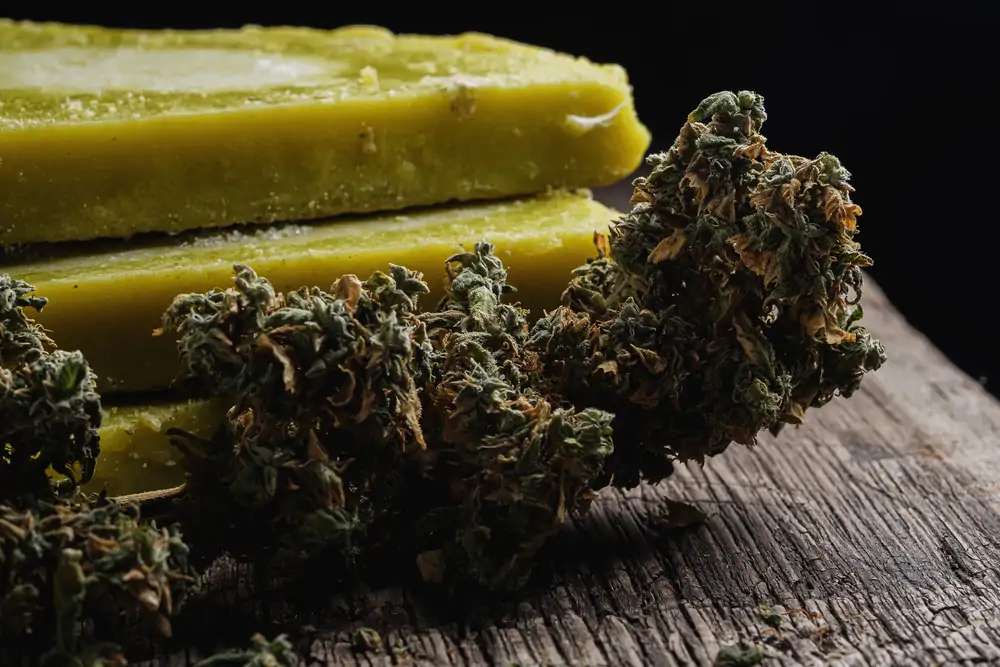 Cannabutter
On your toast? Check! Before you make your famous scrambled eggs? Yep. Did you know you can also use THC-infused cannabutter in any recipe that calls for butter or margarine? Check out these cannabutter recipes from Vocal Media: Potent. Just make sure you label your 'buzz butter' in the kitchen, so your partner doesn't get an extra special 'surprise' in their bulletproof coffee.
What else can you make with cannabutter?
Cookies, cakes, and baked goods
Candies
Chicken 'pot' pie
You can even drizzle it on: 
Popcorn for an evening snack
Grilled meats like chicken or steak
Corn on the cob (seriously, try it)
If you're feeling really adventurous, try shaking your favorite chips into some butter and
baking them at a low setting in the oven for a mind-blowing experience.
Remember, if you live with children in your home, don't forget to label your cannabutter containers as off-limits. Put it at the very back of the fridge to prevent accidental use. Some people prefer to keep their butter on the counter at room temperature, which is okay. But we recommend refrigerating your cannabutter to prevent it from going rancid. 
Here's a great cannabutter Instant Pot recipe from High Times.
Entrees for Infused Instant Pot Dinner Ideas
Beyond snacks, salad dressings, and cooking oils, your Instant Pot can prepare all kinds of psychoactive entrees. One of the cool things about cooking with an Instant Pot (or any pressure cooker) is how easily flavors penetrate the meat. Unlike other conventional methods where spices and sauces stay outside the meat, the Instant Pot provides a more thorough diffusion of flavor and keeps the meat tender.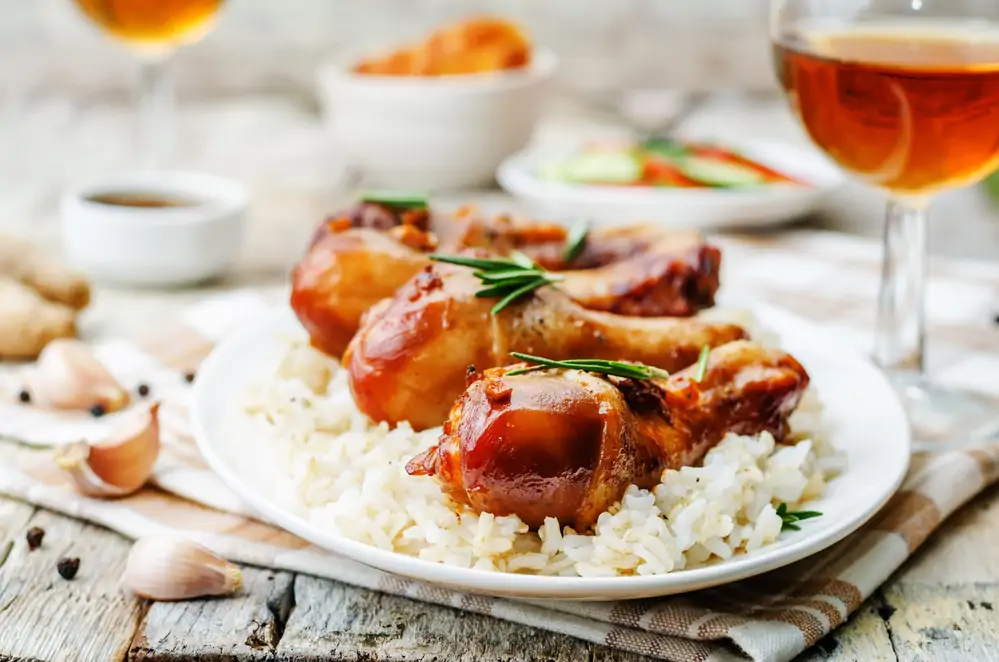 1. Cannabis-Infused Honey Garlic Chicken
This recipe requires cannabis-infused honey. Check out this easy recipe from the Honest Marijuana Company to make your own. The remaining ingredients are economical (parsley, cloves, soy sauce, garlic, and a few other staples you may already have). 
This honey garlic chicken is one of those easy, almost no-mess recipes you can mix up and throw together in your Instant Pot. After you set the timer, you can go about your day and forget it until it's time to eat. For a truly enlightening experience, we recommend pairing it with a fresh salad and some cannabis-infused coconut oil dressing.
2. Instant Pot 'Crack Chicken' Recipe
Cracked chicken is one of the most popular Instant Pot recipes out there. To make it, you'll need to replace the cooking oil in this recipe with THC-infused coconut oil. You can also mix your decarboxylated cannabis with ranch dressing to make your meal more potent.
Get the recipe from one of our favorite food bloggers, Katerina, on Diethood
3. Pot Infused Garlic Butter Steak Bites Recipe
Here's another excellent Instant Pot entrée you can modify and infuse cannabis. Have you ever ordered steak tips in a restaurant? This recipe creates a similar meal with tender, juicy steak pieces. Our recommendation is to infuse the beef broth in the recipe with a cannabis-rich gravy that will give you "all the feels."
Try this recipe from The Kitchn.
Cannabis-Infused (and Heavenly) Instant Pot Dessert Recipes
Life is short. Eat dessert first!  We love that mantra.  And if you are eating your leftovers from your Instant Pot adventures the night before, you can use your favorite pressure cooker again.  Why not create some easy and mind-blowing decadent desserts in your Instant Pot? 
1. Instant Pot Cannabis Infused New York Style Cheesecake
We could barely type that title without salivating. Who doesn't love real New York cheesecake? But before you start baking with your Instant Pot, you'll need an extra seal ring. You should have a separate seal ring for baking desserts, meats, and soups to prevent flavors from transferring. Using the same ring when cooking different kinds of meals or foods in an instant pot can lead to undesirable results and flavor profiles. If you're not a fan of garlic cheesecake, remember to swap out the seal when necessary.
People are amazed at how easy it is to bake delicious desserts in an Instant Pot. And we're not just talking about loose desserts like puddings or flans. To transform this tasty recipe into a cannabis-infused treat, use cannabutter. You can even mix some of your decarboxylated cannabis with the graham cracker crust. Try this delicious recipe from the Little Spice Jar and treat yourself!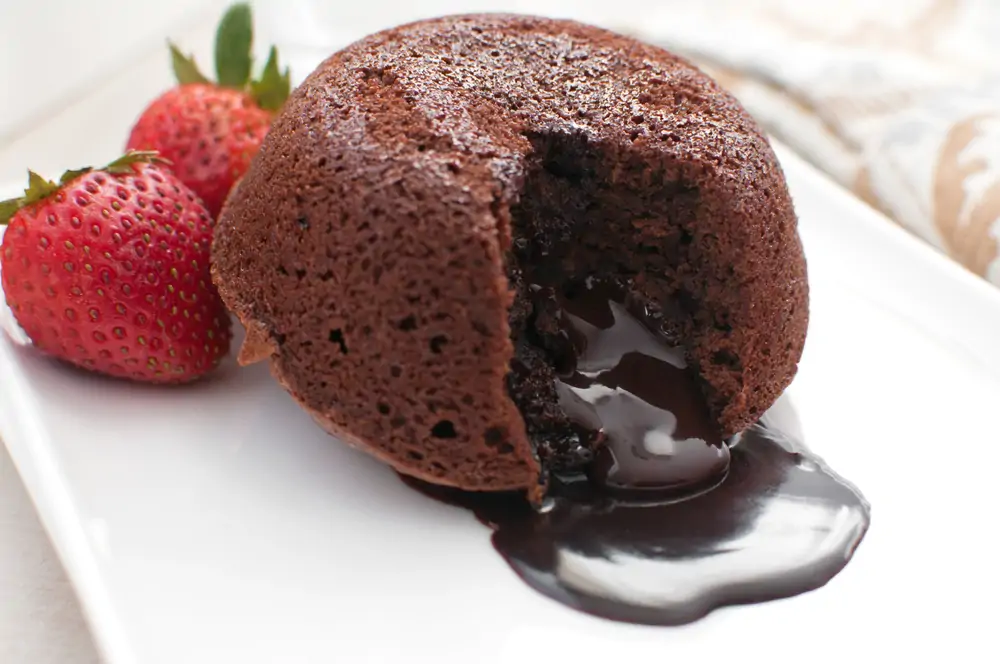 2. Better Than S*x Chocolate Lava Cake Recipe
If you say so, but who doesn't love chocolate cake? We bumped this recipe, created by an Adventures of a Nurse blogger, to the top of our baking list. After all, when life starts to get to you, there is always chocolate to make things better. This Better than S*x Lava Cake recipe requires one stick of butter. Measure out about 1 cup of cannabutter to add some psychoactivity.
Here's a fun fact about chocolate and dopamine: many people eat chocolate because it helps them relax. Chocolate contains tyrosine, which is the precursor to dopamine. Dopamine is a hormone that helps you feel happy, content, and relaxed. Organic cocoa (the good stuff) also contains serotonin and endorphins that contribute to mood regulation and appetite stimulation. Pair it with a euphoric Sativa strain but beware of the munchies! Or don't. 
So if you're feeling stressed, worried, anxious, or out of sorts, get yourself some chocolate to help.
If you have your medical card or live in a state with legalized adult-use cannabis, start some new culinary adventures at home with Marijuana Doctors.
Featured Image: AY_PHOTO | Deposit Photos