How-To Visit A Marijuana Dispensary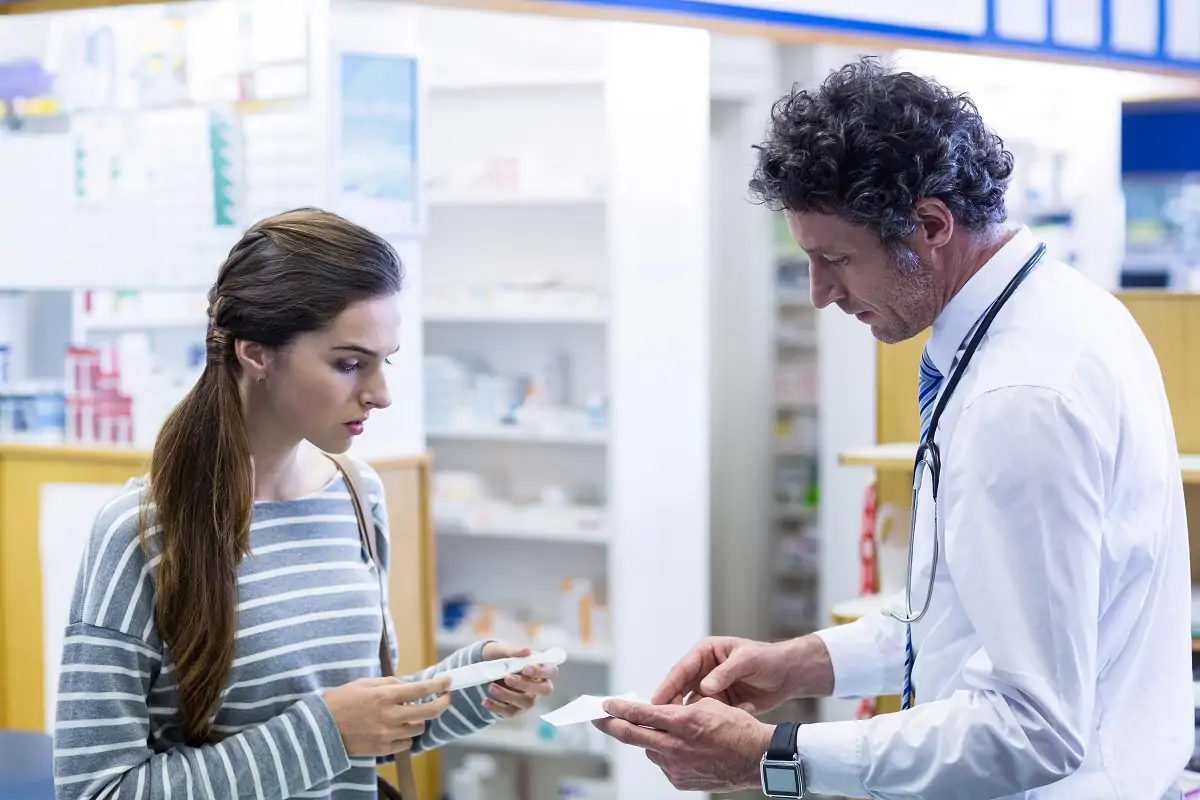 Congratulations on getting your new medical card. As a registered patient in your state medical marijuana program, you had to go through several steps to verify that cannabis was a safe wellness option for you. Now it's time to visit your local marijuana dispensary.
When you had your health evaluation with a board-certified practitioner, the physician discussed your diagnosis and symptoms. And you are already aware that medical cannabis may help moderate some of those symptoms.
With your medical card in hand, you may be getting ready to purchase legalized medical cannabis for the first time. Learn how to visit a medical dispensary and why you should do a little research before visiting your first medical marijuana dispensary.
1. Make A List Of Your Symptom Management Goals For The Marijuana Dispensary
Knowing your symptoms and setting goals regarding symptom management, are two different things. Some patients who are starting medical cannabis treatments have an expectation that marijuana will completely resolve pain symptoms. Medical cannabis is not a cure for any health condition. What it can do is reduce the severity of the symptoms you experience every day.
Patients who experience muscle tremors or spasms can realize a significant improvement. The duration of the involuntary muscle spasms (for example) may be shortened. Or the intensity of the spasms can be reduced, after consuming medical cannabis.
Neurological pain can be a little different. And the results for pain relief can vary by patient. For some individuals, medical marijuana provides complete relief, for a period of 2-5 hours after intake. For other patients, medical marijuana reduces the severity of pain symptoms. If you are averaging an 8 or 9 on a pain inventory, medical cannabis may lower it to a 3-4. That doesn't sound like a lot but consider the impact of reducing your pain by 50% every day. It can be life-changing.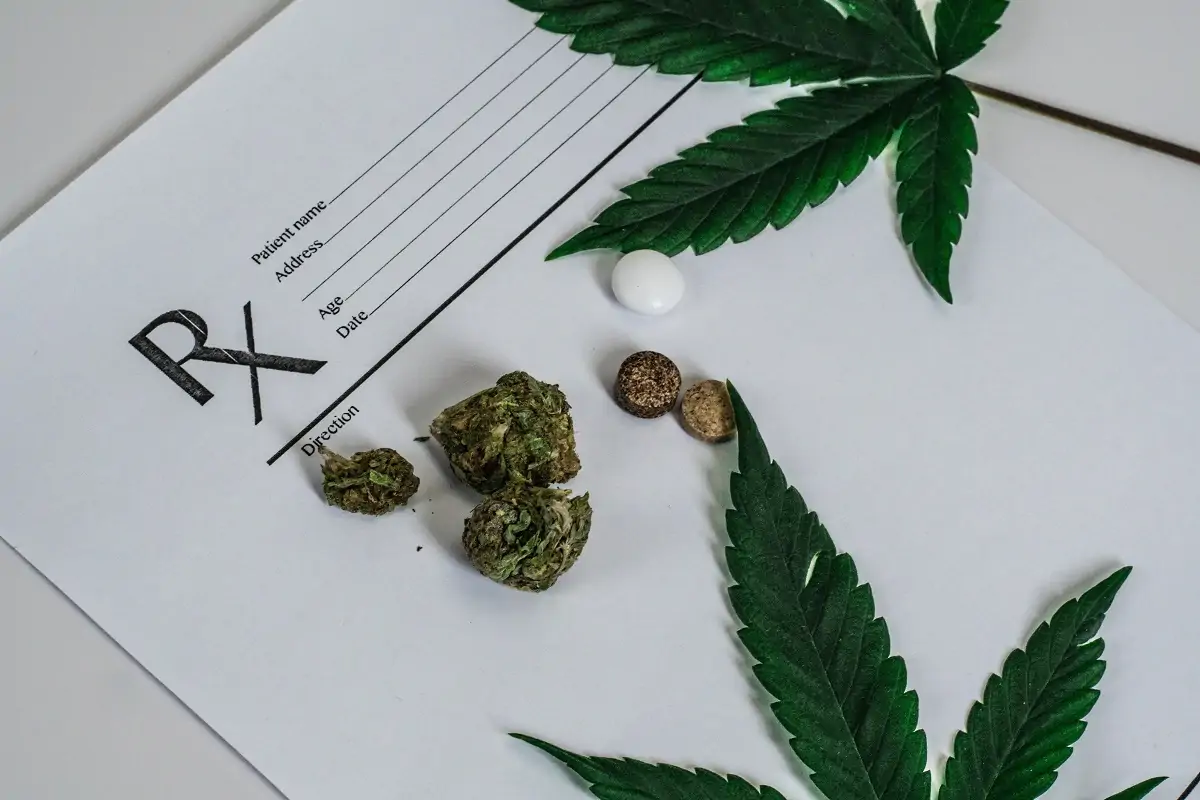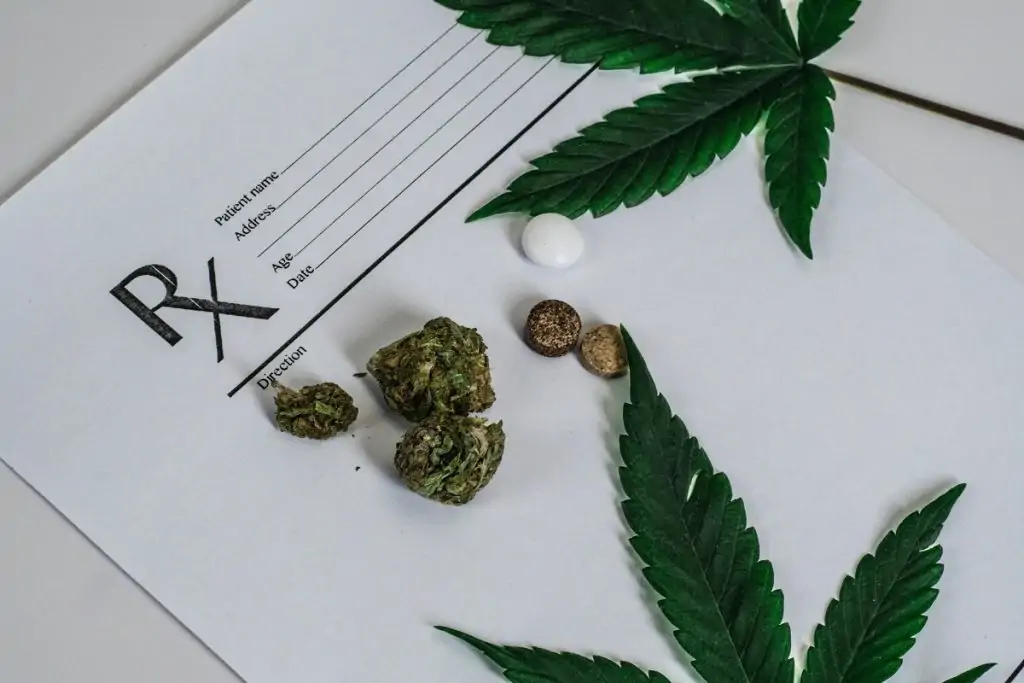 Keep a diary of your symptoms so that you can track what works for you. Create a schedule that helps you stay one step ahead of the pain curve.
2. Research Information About Strains of Marijuana Online
It is one plant, with many different strains. And each strain of cannabis has unique wellness benefits, depending on your health condition(s). In fact, there are 739 standard strains of cannabis, including Sativa and Indica varieties. Some patients have a preference or a Sativa or an Indica, while others use both types for daytime and nighttime use.
Look for a trustworthy resource that can give you the information you need about specific types of strains. Search online and you will find endless educational sources that will explain the attributes of different types of medical cannabis that you can buy.
Do some research before you visit your local medical marijuana dispensary. Create a shortlist of about 10 different strains of both Sativa (daytime/energy/uplifting) and Indica (evening/drowsy/relaxing). Start by searching online about recommended cannabis strains for your specific health condition, or symptoms. You will find plenty of information and advice to help get you started.
The other benefit of making a list is that it will help you ask the right questions when you visit the medical dispensary. Budtenders are experts with extensive knowledge about the effects and wellness benefits of different strains. And whether a high CBD content is appropriate for your symptoms, to help reduce inflammation.
3. Check Availability of Marijuana at Your Medical Dispensary
Now that you have done your research, you have to find a local medical marijuana dispensary. Depending on where you live, there could be many to choose from. In some states, however, with new medical cannabis programs, it might mean a bit of a drive.
It is always a good idea to check and see if the dispensary has products available online. Most medical cannabis dispensaries do provide a catalog or online store. Even if they do not provide delivery, patients can also call ahead to purchase, to ensure the products are there when they arrive.
Medical cannabis dispensaries have a cultivation process. From seedling to harvesting, trimming, and then processing (including extractions for vape oil and concentrates). Edibles (where legalized) also take time to produce, and the most popular types of edibles can frequently sell out. The same holds true for strains of cannabis. If the strain is really good for pain relief (for example) the demand can exceed supply in your area.
Before your first visit, check out the medical dispensary website to see if they carry the strains you are looking for. Visit multiple websites for dispensaries in your area to do a price comparison on the same strains. Remember to look closely at the weight (ounces or grams) and the price to determine the most competitive prices. Dispensaries also run specials or deals from time to time, including discount days for seniors and veterans. Shop on those days to help you make the most of your budget.
4. Get Ready for Security and Cameras (And No Pictures Please)
Dispensaries and pharmacies have a lot in common. They are a safe and hygienic place where wellness products are dispensed. But you are unlikely to visit a pharmacy that has security cameras. Many security cameras throughout the retail storefront, and in private patient consultation rooms (if available).
Banking for the medical cannabis industry remains a challenge. Since cannabis is still classified as a controlled substance and Schedule 1 drug, banks don't want to accept deposits from dispensaries. They also do not allow dispensaries to pay bills, including state or federal taxes, through banking electronic services. Not kidding, many dispensaries have to use an armored truck (and security escort) to pay state taxes by cash. The struggle is real for dispensaries.
When you visit your local medical cannabis dispensary, don't be intimidated by the security. That can include all the reasonable precautions like barriers on windows, security cameras, and likely a security guard in the store. When you consider that each dispensary may have tens of thousands of dollars in cash and cannabis products onsite, it's easy to understand why they need to take the extra precautions. And it helps protect patients too.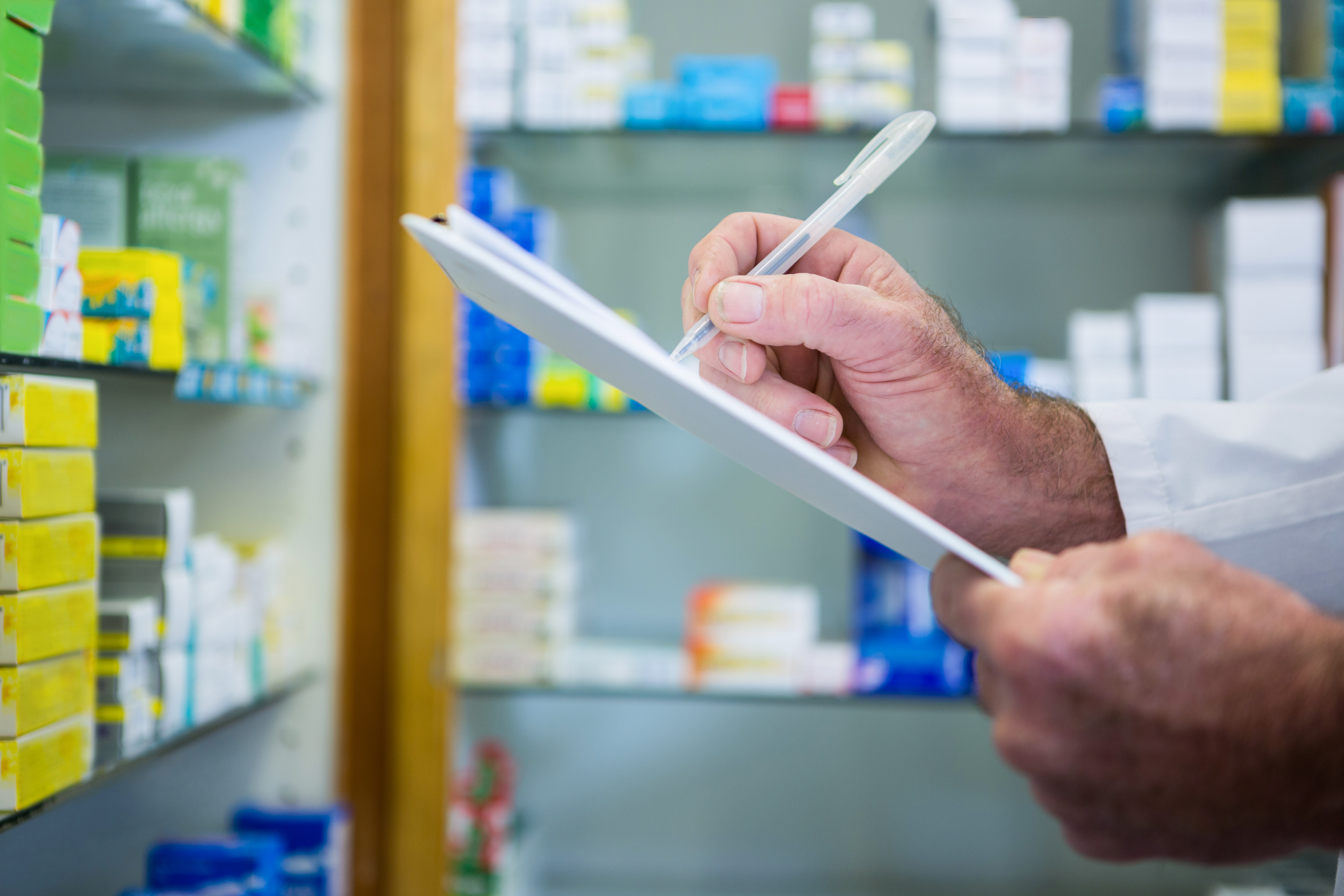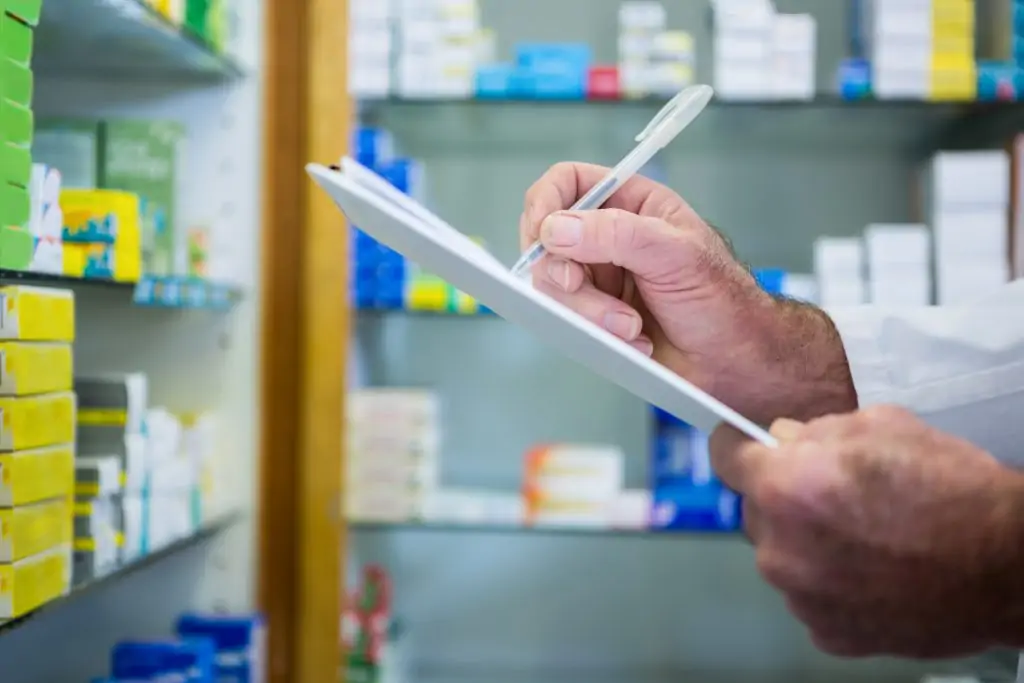 Because of security protocols, you will not be allowed to take pictures of the dispensary or products. This is not to prevent price comparison; it is to reduce instances of break-in and thefts.
5. Make Sure You Bring Your Photo ID and Medical Card
Remember to bring a government-issued photo identification card, and your new medical cannabis patient card with you. No card? You may not even be allowed inside the dispensary unless you can prove that you are a registered patient in the state medical marijuana program. Dispensaries do not allow 'window shopping' for non-cardholders. It is a security risk. And it takes the focus off of patients who need assistance.
No cards? No sale. It's the law and cannabis dispensaries can lose their license for sales to unauthorized patients. They take both patient safety and state cannabis regulations seriously.
6. Consider Calling Ahead If It Is Your First Time Buying Medical Cannabis
The longest visit you will ever have at a medical marijuana dispensary is your very first trip to the retail store. When you arrive at the store, the dispensary staff has a number of regulatory steps that they have to complete. That includes taking a copy of your photo identification and your medical card and creating a new customer profile in their patient management system.
Why do medical marijuana dispensaries have to create a personalized profile for you? First, they are required to ensure that their software is compliant against data theft. Next, state regulations provide a cap or a limit to how much medical cannabis you can buy every month. And that amount varies significantly by state.
They may not be able to track how much cannabis other dispensaries sell you, but for legal purposes, they have to record what they sell at their location. That is to ensure they are not selling you more than the legal limit. It's a good thing that protects the dispensary and the patient from legal problems.
On average, it can take about 10 minutes to set up your medical profile at the dispensary. Don't forget to bring your letter of recommendation from your certified physician. This provides some additional information that can help the dispensary suggest different products that can help with your symptom management.
7. Get Help Exploring Different Intake Methods While At The Dispensary
Did you know that many patients hesitate to get their medical cannabis card because they don't want to smoke it? It is a misconception that smoking pre-rolled products or whole flowers in pipes is the only option. There are many different intake methods to choose from.
Patients who have respiratory issues may not want to vape or choose inhalation methods for medical cannabis consumption. Products like tinctures are extremely popular. The liquid form of cannabis (or a CBD and THC ratio) is very convenient to use. It is also odorless and discreet, which many patients appreciate. Tincture drops can be added to coffee or tea as well and can be purchased in plain or flavored varieties.
Edibles are one of the top-selling medical cannabis products in the United States. Unfortunately, edibles are not available or legalized in every state. Check your local dispensaries to see what kind of edibles are available. If THC infused edibles are not legally available, you can also explore CBD candies or gummies (with a low 0.30% THC content). CBD edibles are safe for daytime use, as they are non-intoxicating.
Of course, if you prefer to use smokable medical cannabis, you can choose from convenient pre-rolled products (joints) or vape cartridges, to use with an e-rig. Vape cartridges heat the cannabis oil and are easy to use and not messy. If you are sensitive to hot smoke, consider buying an ice bong instead to cool the smoke, while still filtering effectively.
8. Have Cash On Hand for Your Purchase At The Marijuana Dispensary
What kind of retail store does not take debit cards or credit cards? A cannabis dispensary. As we mentioned, banks are unable to do business with companies that generate revenue from the sale of cannabis. Because of federal law and Schedule 1 classification of cannabis, medical marijuana dispensaries must complete cash-only transactions.
As medical cannabis was designated an "essential service" at the start of the pandemic, legislators are pressuring the federal government to reform banking measures. First, handling cash poses a health and hygiene risk to patients. Also, the obstacle to electronic banking for marijuana dispensaries means that patients must travel with cash, and that can jeopardize their own safety to and from the dispensary.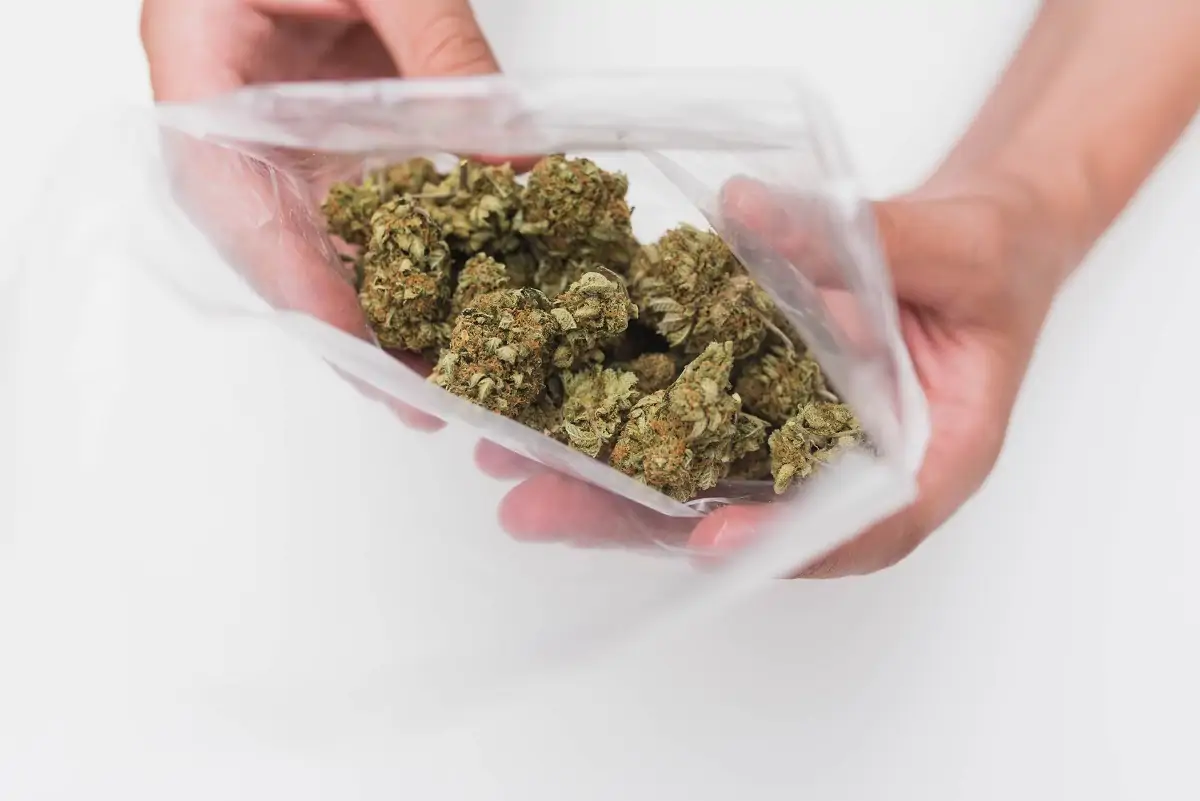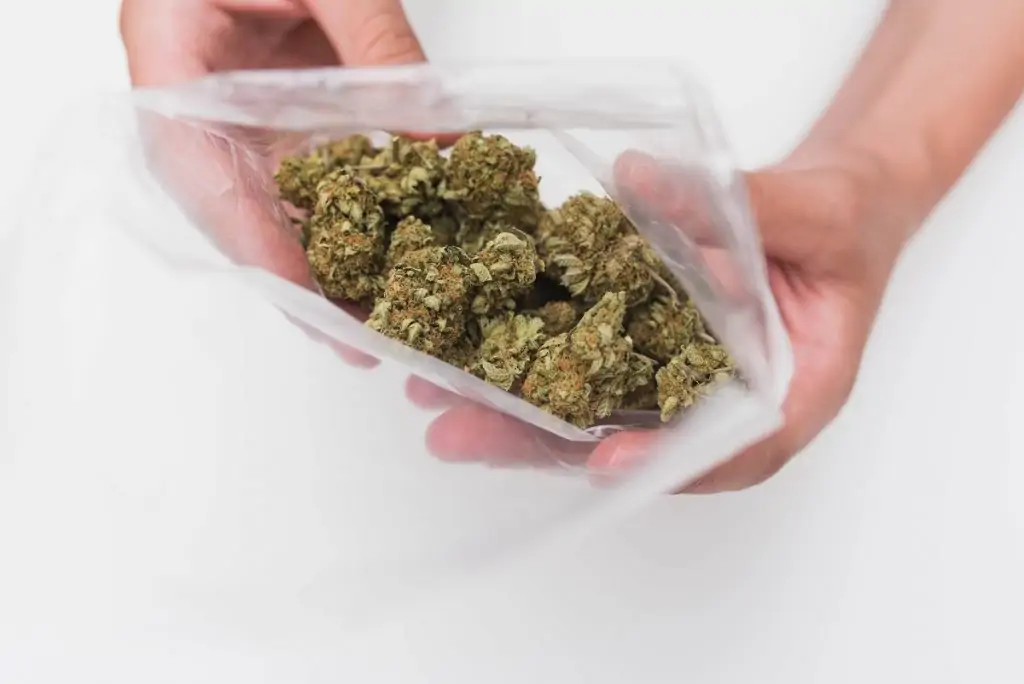 The Safe Banking Act of 2019 was introduced to remove the barriers to electronic banking for medical marijuana dispensaries and cultivators. It was also included in the CARES 2 Act which provided expanded stimulus measures and exemptions during the coronavirus outbreak. Changes to the banking laws are not expected to proceed until 2021.
If you feel that cash transactions are not convenient or safe, write to your congressman or congresswoman to express support for the Safe Banking Act. Some dispensaries do accept credit cards, but it is at great risk to the dispensary. Funds from the proceeds of selling a controlled substance can be seized. But you may be able to find a dispensary in your area that accepts Visa or Mastercard.
9. Take Your Medical Cannabis Home and Store It Safely
After you have registered as a patient and received the help you needed from a budtender to choose your cannabis products, it's time to head home. But there are a few steps you should consider making sure you safely transport the medical marijuana you just purchased.
If you have driven your own car to the dispensary, take your products and head directly to your car. Our advice is to put your medical marijuana into the trunk of your vehicle. Should you be pulled over for speeding or parking tickets, you don't want to have to explain the bag of cannabis products on your front seat. Awkward? You bet. Treat it like alcohol and put it in your trunk to avoid problems.
If you feel for any reason that you are not safe walking from the dispensary with your purchase to your vehicle, ask for a security escort. Many dispensaries have 1-2 security guards on duty at all times and one will be happy to safely escort you to your car.
10. Be Aware of Monthly Purchase Limitations
In every legalized state, there is a maximum amount of cannabis that a patient can purchase. As a medical cardholder, under state legislation, you cannot be charged with possession of cannabis. Unless you are committing a crime (such as driving while impaired). Or selling your medical cannabis to someone else.
However, if you have more than the maximum amount of cannabis in your possession, you can be charged. Many legalized states have moved to decriminalize cannabis possession. In those states, you would not be incarcerated and formally charged, but you could be required to pay a fine.
It helps to use one marijuana dispensary for all of your purchases. That way, the medical cannabis dispensary can help you keep track of the amount that you buy every month. That is just one of many reasons why patients choose to patron one dispensary. As the dispensary gets to know you, they can also help you with personalized product suggestions, as you try different strains for symptom management.