Fluent Dispensary has 21 Locations in Florida with Plans for Expansion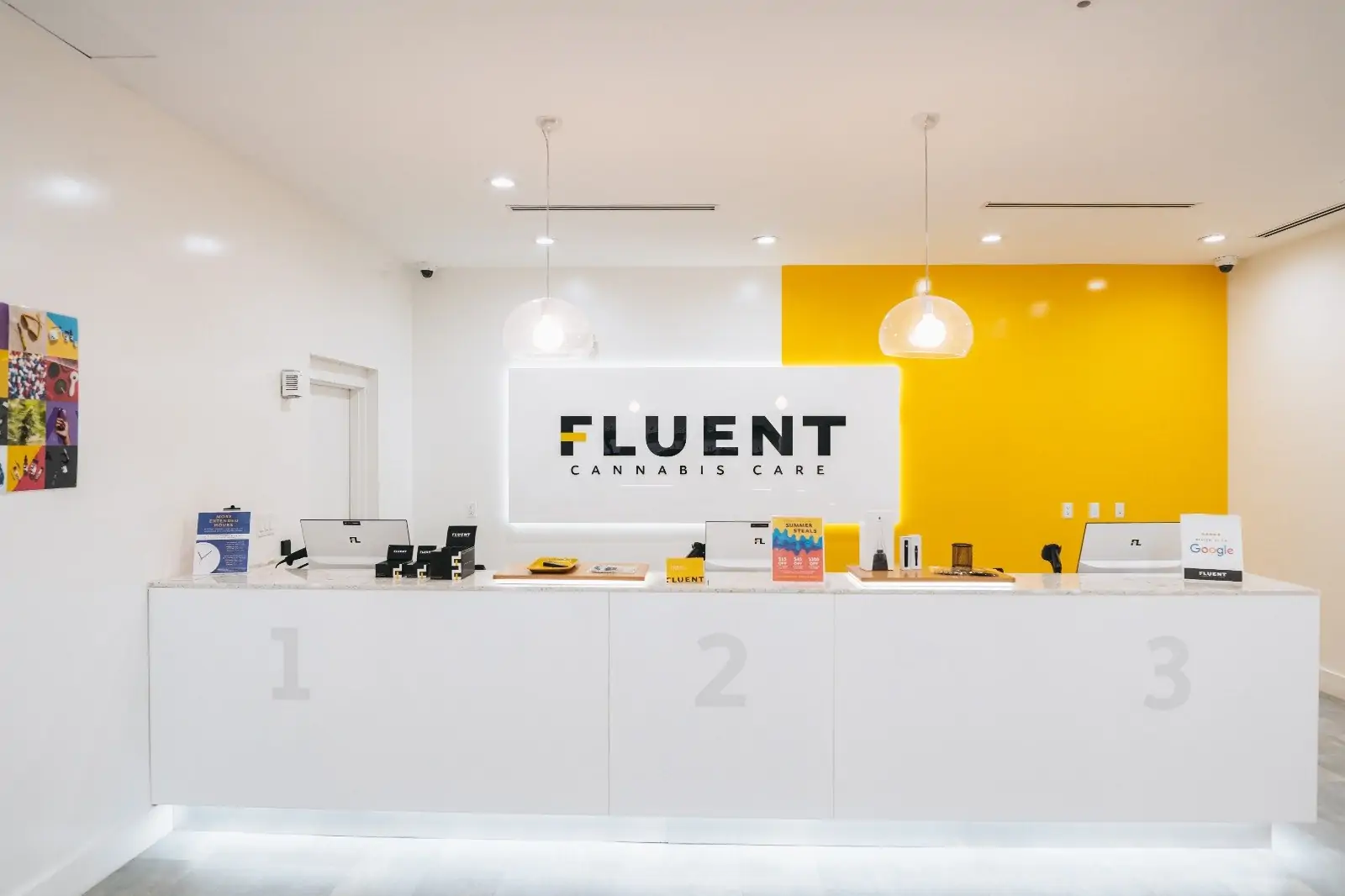 Since 2014, Knox Horticulture LLC., (now Fluent) has been following a growth strategy to become a leading medical cannabis dispensary in the state of Florida. With 21 retail locations serving patients in Florida, Fluent—through Cansortium—now operates internationally in Canada and Columbia and locally in Pennsylvania.
Learn more about the roots and growth plan of Fluent, as a cultivator, manufacturer, and cannabis dispensary that has eyes on further national and global growth.
Cultivating Cannabis with Sixty Years of Horticultural Experience
When Florida began the process of deciding which businesses would be issued the small number of cannabis cultivation licenses in the state, they started with some staunch requirements. One of those regulatory hurdles was that every applicant had to have more than 30-years of horticultural commercial growing experience in Florida.
In 2017, only five licenses were issued to qualified cannabis growers in Florida to supply the new medical marijuana program. Of the five total licenses to be issued by the Florida Department of Health and the Office of Medical Marijuana Use (OMMU), two licenses were reserved exclusively for local citrus growers and one license was to be issued to a black American-owned business operation.
Florida provides a vertical license that requires dispensaries to cultivate, process, and manufacture every product sold in each retail dispensary. Cannabis cannot be imported across state lines, and dispensaries cannot purchase products from other growers external to their business operation.
The purpose of this vertical integration of regulated production is to ensure that every Florida medical cannabis dispensary has absolute quality-control over products. The linear production requirement also makes it easier for regulators to check for safety in all steps of production and retail dispensing, and it eliminates black market access and organized crime from entering the medical cannabis supply chain in Florida.
Founded in 1962, Knox Horticulture, LLC, along with Knox Nursery, became a leading provider of perennial and annual ornamental bedding plants. Jim and Nadine Knox were a local agricultural success story, starting cuttings in a misting box on their home patio. The nursery stands on 33 acres of former orange groves on Avalon Road in Winter Park, Florida. In the mid-1980s, the management and operation of Knox Horticulture were passed on to son's Bruce and Monty Knox.
Speculating on the growth and eventual regulation of medical marijuana in Florida, Knox Medical Inc. was formed in 2014. Both Knox Nursery and the dispensary division operate under a parent company called Cansortium Holdings LLC. When Cansortium acquired Knox Medical and Nursery, it brought years of experience in cultivation and retail sales from Canadian operations, specializing in the production of cannabis oils, seeds, plants, fresh and dried cannabis products.
In May 2019, Cansortium Holdings LLC rebranded the Florida-based Knox Medical cannabis dispensary to Fluent Cannabis Care (Fluent). Fluent has twenty-one medical marijuana dispensaries in Florida, providing quality-controlled medical cannabis cultivated in a 30,000 square foot greenhouse located in Winter Garden, Florida.
Knox Medical (now Fluent) was also the first dispensary to be issued a license in the state of Texas and is based in the City of Schulenburg. Registered patients in Texas are able to order online for pick-up or home-delivery of medical cannabis products.
Our Interview with Oswaldo Graziani, Creative Director at Fluent
The Creative Director of the marketing team at Fluent, Os Graziani worked freelance in content and creative broadcasting. One of the projects he worked on was a piece on the Florida medical cannabis industry. Graziani states that he "fell in love" with the industry and made the segue into creative marketing for the medical cannabis dispensary Fluent (formerly Knox Medical).
Oswaldo Graziani commented in his interview with Jennifer Tapiero from Sparkz Media that many people find themselves unexpectedly in the medical cannabis industry with a variety of creative backgrounds. The industry attracts both compassionate and creative thinkers, who are compelled to create an impact on chronic disease patients by providing a more natural therapeutic option.
Why Did Knox Medical Rebrand to Become Fluent Cannabis Care?
Oswaldo Graziani shared that the brand transformation was about getting the message and tone "just right" for medical cannabis patients. Fluent aims to be an informational and product resource for medical marijuana. But the marketing team also wanted to ensure that the culture of Fluent would be relatable to all patients.
In our interview with Graziani, he shares that the company's goal was "to create a cannabis brand that is ready for the future." The intention was to connect with every subculture of medical marijuana. The rebranding exercise allowed Knox Medical to have a contemporary and universal appeal to patients of every age, lifestyle, and chronic health concern.
What Oswaldo Graziani touches on is reflective of the biggest and most inspiring success stories in the American medical cannabis industry. The cannabis brands that are ahead of the game have taken a personalized approach to lifestyle and relationship-focused marketing. This builds a strong community around the unique culture of the dispensary. Trends of the retail landscape lean toward creating a medical cannabis dispensary environment that feels like home and a place of compassion and trust.
In a press release from May 2019, Fluent shared the proud tradition and ongoing mission of the fast-growing Florida-based medical cannabis dispensary:
"As we launch Fluent, we remain true to the values that have guided us from our beginning: A commitment to producing high-quality medical cannabis with the highest consistency of formulation to earn the trust of our customers, and a passion for compassionate, genuine care that addresses customers' unique circumstances and elevates their voice and story. We are Fluent Cannabis Care and we look forward to helping cannabis customers around the world become fluent in cannabis."
— Jose Hidalgo, CEO, Fluent
Patients with chronic health conditions can experience isolation, depression, and anxiety as they learn to cope with debilitating symptoms that disrupt their lives. For many patients, it can feel like life around them continues while they are stuck. They can feel frustrated when they are unable to find a method of symptoms relief that would allow them to return to activities of normal life.
Like the theme song for "Cheers," everyone wants to feel like they can go somewhere they belong. They yearn to be surrounded by people who care and understand them. On good and on bad days where the symptoms are not manageable, they can feel safe knowing that their dispensary will help by providing new medical cannabis products for consideration along with expert advice.
Chronic pain and depression are linked so closely and statistically, that researchers still are not sure which diagnosis comes first. Patients who have been coping with chronic pain disabilities can struggle for years to find therapeutic options to provide relief. Sometimes, with high-risk pharmaceuticals like opioid medications, the relief is not worth the side-effects and/or increased risk of accidental overdose.
After a hard week of pain and moderate to severe symptom management, a phone call to the Florida-based dispensary or an in-store consultation feels a lot like being cared for by someone who understands exactly what you are going through.
Fluent Onboards First-Time Patients with Care and Compassion
What is the patient experience like as a first-time Florida medical cannabis cardholder in a Fluent dispensary? Os Graziani shared the level of apprehension some feel during their first visit as a medical cannabis patient. 
He noted the degree of stigma and fear that some patients share on their first visit. This is why Fluent trains every member of their customer service team to provide a relaxed experience for each customer. The staff is taught how to share information that helps the patient make the best personal choice for their own health. For example, they will demonstrate how to roll a joint, clean a pipe, how to use tinctures, or find the right medical cannabis accessories or vaporizers. Fluent Cannabis Care works hard to build a helpful and trustworthy rapport with patients. 
Fluent offers extensive loyalty rewards and kind ways of "giving back" to their loyal cannabis customers. With weekly specials and first-time customer discounts of up to 50% make Fluent the first stop for new patients seeking a dispensary in Florida. You'll find them at 21 dispensary locations across the state.
Fluent Provides a Large Selection of Medical Cannabis Products for Florida Patients
Fluent provides some products that make medical marijuana more convenient for patients with health concerns. Patients with disabilities may require products that are simple and easy to prepare and use. For example, Fluent provides a 3-pack of proprietary raw cones, which are easier to use than rolling papers.
Another product we liked on the Fluent website is the pre-roll filters. When medical marijuana patients buy pre-rolls, there may be a concern about smoking cannabis without a filter. The premium pre-roll filters can be used until the filter is full (or dark in appearance) and they cost $1.58 per filter. Using a premium pre-roll filter makes the cannabis joint easier to hold for patients.
Distillate syringes of cannabis oil are becoming increasingly popular with patients. This is especially true for those who have moderate-to-severe chronic pain, muscle spasms, and other conditions. The concentrated dose of cannabis in the syringes is most effective for treating symptoms.
There are some misconceptions about distillate syringes and the quality of medical cannabis (and wellness benefits) provided by them. Distillate syringes are a refined cannabis oil, which means some of the terpenes are eliminated in the filtering process. That reduces some of the psychoactive side-effects of cannabis oil, which is preferred for patients who want to achieve symptom relief without the 'high' that other cannabis types provide.
Another benefit of a distillate syringe is the ability to accurately measure a dose. This is important for patients following strict doctor-supervised daily treatments. The distillates also have a higher concentration of THC than other products. For instance, some distillate medical cannabis syringes provide up to 95% THC in a metered-dose. 
Tinctures are a no-fuss way that patients can dose medical cannabis conveniently with no mess, and no preparation time. At the time of writing, Fluent provides 13 different types of cannabis tinctures, including (4) Sativa blends, (4) Indica products, (2) Hybrids, and (3) CBD blends.
Fluent provides a variety of distillate medical marijuana syringes. The Fluent Polaris THC syringe is a "lights out" Indica-dominant (Granddaddy Purple). It is a 95% THC formulation that provides full-body relaxation and cerebral euphoria that is effective for patients with sleep difficulties. On the other end of the spectrum, the Fluent Atlas THC syringe provides 90%+ THC derived from Durban Poison. It is a landrace Sativa variety known to provide an energetic, cerebral but manageable effect, and is suitable for appetite suppression, nausea relief, and migraines.
Patients with chronic pain conditions which make concentration and focus difficult, choose Fluent's hand-selected premium Atlas Select Tier 2XS. It is a popular Sativa that can help boost overall mood, creativity, and energy. For home and nighttime use, patients can also explore the popular Fluent Odra Premium Tier 4XS hybrid blend of whole flower smokable cannabis. It can provide a relaxed, and mildly drowsy sensation, as it is a hybrid derived from OG Kush.
What is Next for Fluent Cannabis Dispensaries in Florida?
Fluent has announced the distribution of two new products in the live resin and rosin category. At the time of writing, Fluent was the only distributor authorized to offer Melt. Fluent Melt is derived from a solventless method of processing, for a clean and natural product that provides the highest concentration of terpenes. 
To get the purest resin, Fluent Melt uses a multiple-step process that starts with fresh greenhouse-grown cannabis that is flash-frozen for 24 hours (seals in freshness). The frozen cannabis is then placed into an ice water extraction unit and agitated gently to extract trichomes before it is sieved through small micron-sized filters. According to Fluent, the ice water helps "maintain the living element of the trichome heads, making it one of the freshest cannabis products available." The unique ice water method preserves terpenes, potency, and the cannabis flavor profile.
Fluent will also start carrying the elite line of Puffco dab rigs shortly for patients who want to try live resins and rosins instead of cannabis oil or smokable flower.
Marijuana Doctors would like to thank Fluent and Creative Director Oswaldo Graziani for the opportunity to interview and learn more about your corporate culture and supportive wellness service mission for patients who visit your dispensary.