ElectraLeaf: Award-Winning Oklahoma City Medical Cannabis Dispensary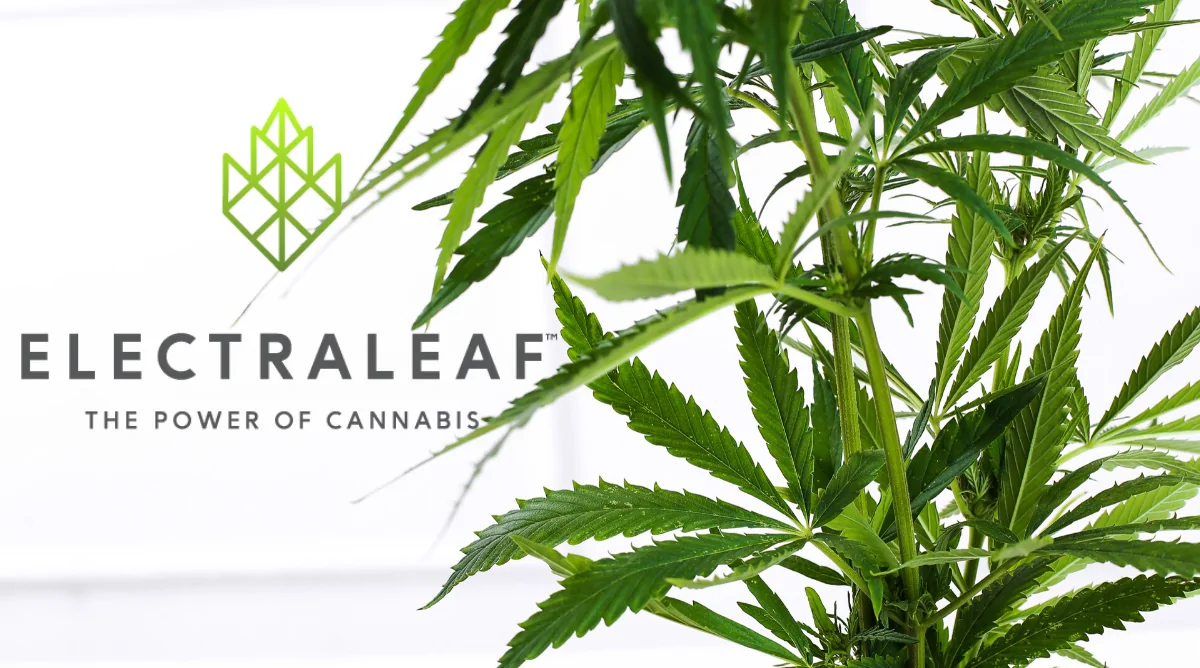 If you are a registered medical cannabis patient that spends any amount of time in Oklahoma City, you may have already visited ElectraLeaf, the downtown dispensary, or "cannabis bodega," in Bricktown. The 250-square-foot space was the entry point for ElectraLeaf to join the Bricktown business community which is a highly-cultural and recreational area of Oklahoma City. The smallest of three medical cannabis dispensaries owned and operated by ElectraLeaf in Oklahoma provides medical marijuana patients a convenient in-and-out experience, without compromising customer service or product assortment.
Pedro Sotomayor and his team at ElectraLeaf are rapidly building a reputation for cultivating high-quality medical cannabis for patients, including specific strains for chronic pain relief. Oklahoma currently leads the nation with the largest number of medical cannabis dispensaries. There are over 2,200 licensed dispensaries in the state. That's one dispensary for every 1,700 qualified patients. By comparison, California has approximately 600 licensed medical cannabis dispensaries, or one dispensary for every 2,200 residents.
ElectraLeaf is an award-winning grower, cultivator, and manufacturer of medical cannabis products in a competitive market. MarijuanaDoctors.com had an opportunity to catch up with Pedro Sotomayor and learn more about the demand for medical cannabis in Oklahoma. Pedro gave us insight into some of the award-winning marijuana products that ElectraLeaf has innovated to help patients with chronic pain and wellness needs.
Pheno-Hunting and the Science Behind Quality Cannabis Cultivation
If you want ElectraLeaf Founder Pedro Sotomayor to really 'light up,' start a conversation about phenotype-hunts. Few people know how much science, testing, sampling, and retesting is involved for cannabis producers to develop new hybrid strains that are focused on specific wellness benefits.
In every crop of cultivated cannabis are plants that pass on genes from one generation to the next. When cannabis germinates, pheno-hunting involves collecting and examining the seeds, and testing for the best dominant traits that the grower wants to encourage and propagate.
It's a little like treasure hunting and requires a Ph.D. level of understanding of cannabis plant genetics. The cultivator labels the seed with a code so that it can be tracked as it starts to mature. During the growing process of specific strains, notes are made about the growth characteristic (how quickly the plant matures) and the evaluation of other criteria including:
The growth structure of the cannabis plant (height, weight, density, root system strength)
Terpene profile and the aroma coming from the cannabis flower
The appearance of the cannabis flower, including color and structure
Evaluation of trichomes (the fine hair-like structures on the cannabis bud)
Purity and potency testing
When the cannabis cultivator has narrowed down the top picks by pheno-hunting from stocked plants and strains, they plant the next crop with the winning seeds and discard the other seedlings. This is how new traits are discovered, and how medical cannabis growers maintain product consistency with standard strains. It is also where the natural genetic engineering of cannabis hybrids begins. All substandard seedlings are destroyed to ensure only the highest quality strains.
Providing a Medical Marijuana Selection with a Focus on Patient Wellness and Affordability
Pedro Sotomayor shared that the trifecta of quality for ElectraLeaf is bag appeal (color and structure), rich terpenes, and enhanced flavor. White, green, and orange are the primary colors you will see at an ElectraLeaf dispensary. They carry 60 to 80 strains in-store, spanning from value brands to ElectraLeaf's curated top-shelf medical cannabis products.
On providing a broad selection of products at different price points for medical marijuana patients, Pedro Sotomayor shared the patient-focused mission of ElectraLeaf dispensaries:
"We understand that people have different needs and different price points that they are trying to hit when they go shopping, and we want to make it available for everybody regardless of what their ability to spend money in the shop is. We understand it's medicine, and we're here for the patients, and we want to be able to offer them a variety of different delivery methods, different milligrams, and dosages, and different experiences based on whether they are buying edibles, vapes, flowers, Indica, or Sativa."
Most medical cannabis dispensaries will provide a range of quality and price points for customers. Many, however, carry a small selection of lower-grade medical cannabis, because the profit margin on those products is smaller. In states where adult-use, or recreational marijuana, is legalized, non-medical dispensaries will stock the shelves with the highest quality and THC% products permitted, at the highest price points for profitability.
That is one of the big differences between ElectraLeaf and any other dispensary in Oklahoma City. Medical cannabis dispensaries are licensed to provide alternative medical therapy for medical marijuana cardholders and registered patients. Some patients may be on a fixed or disability income with chronic long-term diseases or special needs. Everyone has a budget. Intuitive pricing at ElectraLeaf ensures that patients have access to the products they need for pain or symptom relief.
Awards Won at the High Times Cannabis Cup Oklahoma: People's Choice Edition
Pedro Sotomayor and the expert medical cannabis cultivators at ElectraLeaf have innovated some proprietary strains. Growing and processing pure botanical medical cannabis products take a lot of time, testing, and tweaking of propagation methods to derive a quality end product. ElectraLeaf has a talented and experienced grow team in Oklahoma, and they are setting the bar "higher" for other cultivators and manufacturers.
The "High Times Cannabis Cup Oklahoma: People's Choice Edition" is an annual competition that highlights some of the best and most innovative growers and manufacturers of medical marijuana in the state of Oklahoma. To qualify, all products that are entered for judging by an expert panel must be cultivated, processed, and manufactured within Oklahoma.
ElectraLeaf won second place in the Oklahoma Cannabis Cup in 2019 for a concentrate called "Wedding Cake Cart." The medical cannabis oil is a combination of the "Cherry Pie" strain and "Girl Scout Cookies," formulated for pain relief with all-natural terpenes for maximum wellness benefits. The "Wedding Cake Cart" is a favorite among patients, as it can help relieve anxiety, symptoms of chronic stress and pain, and low-mood or depressive emotional affect.
The product is a premium medical cannabis vape oil that is triple distilled, and solvent-free. This is something that Sotomayor and his team are deeply committed to. During our interview with Pedro Sotomayor, he explained that the triple distilling method takes a lot of time and expenses. Nonetheless, ElectraLeaf is committed to providing the healthiest medical cannabis products for patients that are free of harmful additives and solvents which can often be found in lower quality vape oils.
Under the ElectraLeaf brand, there are 21 flavors of ultra-premium medical marijuana vape cartridges, with 88% to 95% THC, featuring Sativa, Indica, and hybrid blends. In the past year, ElectraLeaf has introduced four new flavors:
Jack Here
Maui Wowie
Super Lemon Haze
King Louis XII
In 2020, ElectraLeaf won multiple awards (10 in total) in the Oklahoma Cannabis Cup, establishing the medical dispensary and cultivation operation as a leader in the state for the production and manufacturing of wellness products.
The ten award-winning products at the Oklahoma Cannabis Cup were:
Indica Flower 2nd Place — ALTVM Garlic Breath
Sativa Flower 1st Place — ALTVM Lilac Diesel 
Edibles 1st Place — Crispy's 1000mg Iced Out Oreo Bar
Edibles 2nd Place — Swerve 100mg Lights Out Gummies
Vape 1st Place — ElectraLeaf Hi-Cee Vape Cart
Topicals 1st Place — ElectraLeaf Extreme Pain and Recovery Cream
Topicals 2nd Place — Sweet Stuff Anti-Aging Moisturizer
Concentrates 2nd Place — ALTVM x Oil Tycoon, Lilac Diesel Diamonds & Sauce
Solvent-less Concentrates 1st Place — ALTVM x Leaf Logic Garlic Breath
Edibles Non-Food 2nd Place – Swerve Cough Drops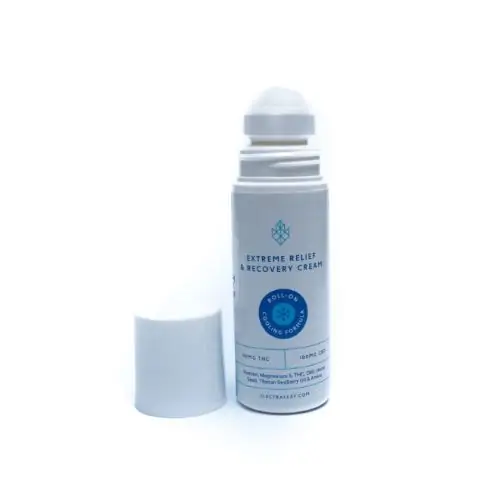 ElectraLeaf Creates Practical (and Tasty) Edibles for the Oklahoma Medical Marijuana Market
ElectraLeaf founder and owner Pedro Sotomayor has created some intuitive branding of specialty edibles and pre-rolled products that are anything but average in terms of potency and flavors. There are three brands under the ElectraLeaf product umbrella: ALTVM, SWERVE, and CRISPY'S.
ALTVM
A brand of pre-rolls that contain ultra-premium medical cannabis, the ALTVM (pronounced ALT-UM) is a brand cultivated and manufactured by ElectraLeaf. The product assortment in this unique brand includes Indica, Sativa, and Hybrid pre-rolls of top-shelf, or what ElectraLeaf refers to as their "connoisseur grade" medical cannabis.
There are four products in the ALTVM brand assortment, including Sativa GG4, Pineapple Chunk (Hybrid), Garlic Breath (Indica), and Orange Kush Cake (Sativa). Each ULTVM pre-roll contains a full gram of medical-grade cannabis, with a 19% to 31% THC level. What is convenient about the large pre-rolls is that patients can purchase the products "ready to use" and take 1-3 inhalations, as needed for symptom relief. One pre-roll may last a patient about 2-3 days, depending on symptoms.
SWERVE
Unlike many other states, Oklahoma has fully regulated edible cannabis products for registered patients in the medical marijuana program. While some medical marijuana programs in the United States appear to be staunchly opposed to edibles, Oklahoma has recognized that patients need an alternative to using vape pens and smokable flower. This includes applications for minors (under the supervision of caregivers) and patients who may have respiratory health concerns, such as asthma or emphysema.
Pedro Sotomayor and the team at ElectraLeaf created the SWERVE brand to provide high-quality medical cannabis edibles for patients who prefer a portable and easy-to-administer dose. In the SWERVE brand family, you'll find gummies, cough drops, hard candies, and also pre-rolled varieties.
1) Swerve 100mg Gummies (10x 10mg)
There are 19 flavors in the 100mg assortment of Swerve medical marijuana gummies, including exotic tropical packs like the Blue Martini (Blue Raspberry & Cherry), Pina Colada (Pineapple, Coconut & Rum), the Sherbet Pack (Blue, Orange, Cherry, and Strawberry) and the Mai Tai (Orange, Pineapple and Rum) flavors.
ElectraLeaf has also created a "Lights Out" Indica pack for patients with chronic or pain-related insomnia, that combines quality medical cannabis with melatonin to encourage quality, uninterrupted sleep. Patients can consume a "Lights Out" Indica gummy about 30-minutes before bedtime to help unwind and relax, which can help patients enjoy a better and more restorative level of quality sleep.
In all classes of Swerve Gummies, you'll also find "Charged Up" products. These combine medical-grade cannabis with caffeine and provide an energy boost for patients at a low THC level or high THC edible, for daytime use.
2) Swerve 300mg Gummies (10x 30mg)
There are 19 flavors in the Swerve brand of medical cannabis edibles from ElectraLeaf. Some of the most popular products in this category are the Rainbow Gummy Geeks, Charged Up THC + Caffeine Sativa blend, the Tropical Pack, and the Passion Fruit flavor.
3) Swerve 100mg Cough Drops (10x 10mg)
Patients who have chronic health conditions that include a persistent cough can achieve relief of both pain and respiratory inflammation with the 100mg Cough Drops. ElectraLeaf provides the drops in three flavors: Honey Lemon, Cherry, and Watermelon.
4) Swerve 100mg Hard Candies (10x 10mg)
Lozenges are another preferred way to intake medical cannabis that is convenient and discreet for medical marijuana patients in Oklahoma. One of the most popular products in this category are the "Lights Out" Indica hard candies, which provide an alternative and easy-to-use solution for patients with pain-induced insomnia or sleep difficulties. The 100mg Hard Candies are also provided in a daytime formulation to enhance energy, with a "Charged Up" Sativa OG Pack and a "Charged Up" Sativa Tropical Pack.
5) Swerve Pre-Rolls (19% to 31% THC Percentage)
ElectraLeaf markets three pre-rolled products in this category with the slogan "Get In Your Feelings with Swerve Feelings Joints." The "Chill Vibes" pre-roll is manufactured with premium medical-grade Indica cannabis to promote relaxation and stress relief. The "Charged Up" pre-roll features a Sativa custom blend for daytime use, that promotes energy and focus. The third product in this category is called "Create" which is a hybrid blend that can enhance focus and creativity.
Crispy's (Snack Food/Medical Cannabis Edibles)
ElectraLeaf has formulated some incredibly delicious and potent medical cannabis edibles under the Crispy's brand assortment. Thinking about convenience and lifestyle for patients with chronic health conditions, Crispy's provide a tasty intake method for daytime and nighttime or home use.
1) Crispy's 100mg Breakfast Bars
There are seven (7) flavors in the 100mg Crispy's Breakfast Bars assortment, including Fruity Bedrock Crispy, Kaptain Krunch Crispy, and the popular Rice & Chocolate Chunk Crispy. ElectraLeaf has developed a new product in the 100mg edible category, a two-pack of Samoan Cookies.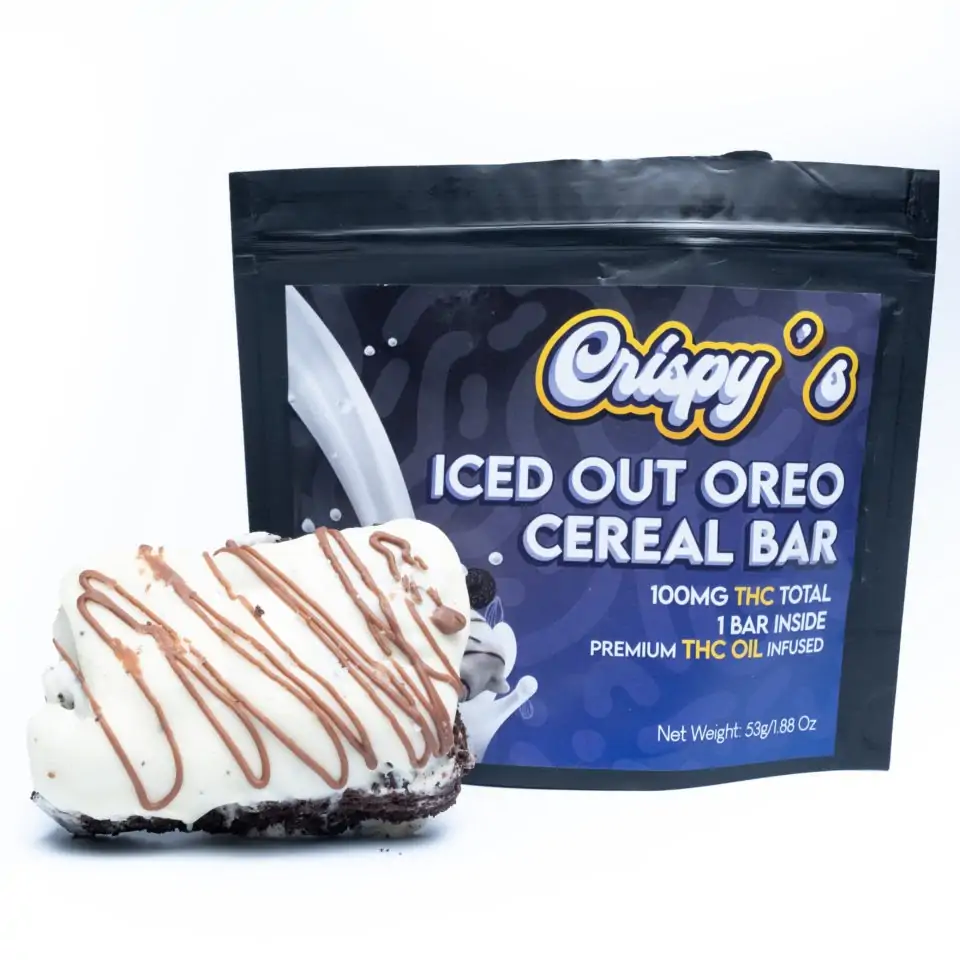 2) Crispy's 500mg Baller Breakfast Bars
This product assortment of edible medical cannabis breakfast bars also has seven (7) flavors with a decadent drizzle of flavoring on the outside of each bar. The "Iced Out Oreo Supreme" bar has a vanilla icing that is tasty as a breakfast or a special sweet treat any time of the day, with an 88%-95% THC content in each portion.
3) Crispy's 1000mg Breakfast Bars
We would like to call the 1000mg cereal bars to be "breakfast in bed," given the potency of the edible cannabis in each portion. The breakfast bars are available in one flavor, a delicious "Iced Out Oreo Bar."
All brands of ElectraLeaf edible medical cannabis products are formulated in a quality-controlled, licensed, and inspected manufacturing facility in Edmond, Oklahoma.
Thank you to Pedro Sotomayor for spending some time with our team at Marijuana Doctor and Sparkz Media to share the exciting new medical cannabis innovations that are being developed by the dispensary ElectraLeaf in Oklahoma City. Innovating high-quality medical cannabis products in every category to suit patients with a broad spectrum of intake preferences and symptom relief needs is the mission and driving force behind the growing success and industry awards that ElectraLeaf has earned.
If you are a licensed medical marijuana cardholder in Oklahoma, look for ElectraLeaf products at dispensaries in Oklahoma City, Chickasha, and Duncan Oklahoma. Follow ElectraLeaf on Facebook for news and exclusive medical cannabis product release information.