Will Cannabis Sales Decline As Jobless Benefits End?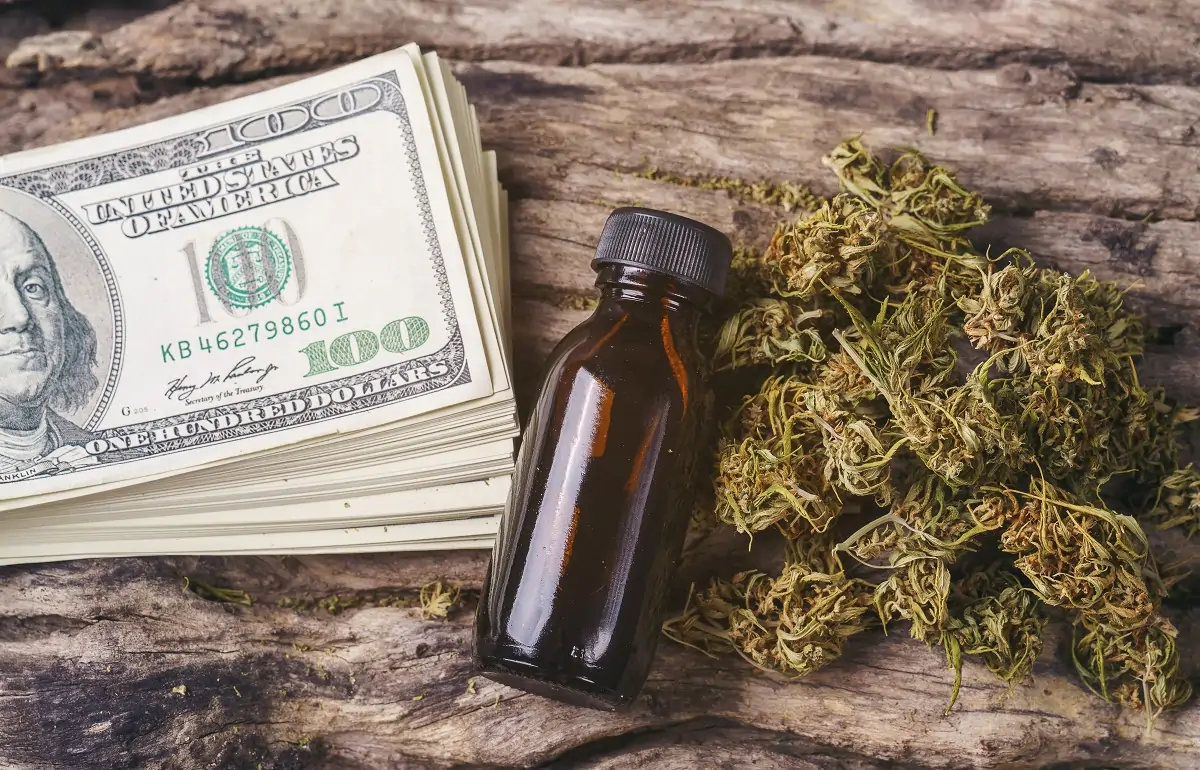 Cannabis sales across the United States have soared over the past few months. It is also because of the government's benefits to millions of jobless American workers. Since April, the Covid-19 induced recession ensured that the unemployed continued to earn. They earned $600 weekly in extra jobless benefits. But now, the weekly job benefit has ended.
The July 31st expiry of unemployment benefits had no renewal. Industry experts predicted reduced cannabis sales across the country. It makes sense. Lower-income, fewer retail sales.  Currently, congressional Republicans are suggesting a slash in the benefits to $200 weekly. If it happens, there is no guarantee that people will continue to spend more money on cannabis than before. 
MJBusiness Daily is conducting a live poll that asks: "Will Rec Sales Slump As the Federal $600 Weekly Jobless Benefit Expires?"  The results at the time of writing were:

Yes, people have less cash to spend. 65 ( 40.63 % )
No, marijuana is recession-proof. 46 ( 28.75 % )
Depends on the market. Upscale, white locales might still be OK. 49 ( 30.63 % )
Americans previously employed in service sectors, including food service and sports and entertainment have been unable to return to work. Small businesses impacted by reduction or complete loss of foot-traffic to a retail location are also fighting to avoid bankruptcy. And many businesses have significantly reduced staff to weather the pandemic with cost-reduction strategies.
Marijuana Revenues Prove to be Pandemic and Recession-Proof
The recession has hit the minority hardest, especially women and low-income earners. There could still be many reasons for steady cannabis sales throughout Covid-19 period. Still, lower sales could happen if the consumers' economic situation worsens. 
According to industry experts, the next stimulus's size could affect future sales. If cannabis sales soar, then it means that cannabis is recession-proof like alcohol.
Retail marijuana sales may reach between $15.5 billion – $18.9 billion this year. This is according to the new Marijuana Business Factbook. Tourist areas like Nevada have currently not seen a steady surge in spending on cannabis. In non-tourist regions, sales are booming, according to Marijuana Business Daily research.
An Excess in Cannabis Inventory Just as Costly as Not Enough Supply for State Markets
Meanwhile, cannabis industry executives monitor the situation closely. Most of them worry but not about the weed laws but the economic recovery. They are not concerned by the stimulus package that is beyond their control. Major cannabis industry executives experienced close to 50% increases in sales. This was a few weeks before the jobless benefits in April. 
Peter Marcus, an industry expert, says, "We are more concerned about people's livelihoods. We don't like the idea of customers spending more money on cannabis that they could not afford."
Lowered Purchasing Power for Americans On Covid-19 Special Unemployment Benefits
Andrew Livingstone, an industry expert, notes that sales in the legal states could soar. Not only because cannabis ranks under "essential" but also because most of the patients are older. Many older patients are not jobless. The majority of unemployed consumers are between 20-34 years old. Still, it all depends on a person's situation. After making payments for basics like rent or mortgage, utilities, food, and so on, how much do they have?  Younger consumers have a higher cost of living expenses. 
Medical marijuana and CBD industry officials know how vital the supplemental jobless benefit is. But they show little concern. "Medicine usually remains part of the essential goods. Even when people adjust their buying habits during this pandemic." Notes Todd Beckwith, director of corporate affairs for AltMed Florida.
He further says on the upcoming lower stimulus levels, " We don't see a huge negative impact on our business. But since our patients are negatively affected, we are deeply concerned about that. "
Are High Cannabis Sales and Growth Sustainable?
Covid-19 has not affected sales for most of the major cannabis sellers. Instead, it has resulted in its expansion. A good example is AltMed Florida, which opened five more dispensaries beginning mid-March. It now has 23 dispensaries countrywide.  Companies like Altmead are also offering effective ways for customers to save money. They offer loyalty programs and discounts for bulk orders. 
Covid-19 and cannabis sales are coexisting well. But then the weekly job benefit ends on a worrying note for consumers. The unemployment benefits are something cannabis companies should pay close attention to. Most of the consumers are experiencing a significant unemployment problem. Will consumers continue buying THC and CBD products for their anxiety, depression, and chronic pain?