An Authentic Cannabis Pesto Recipe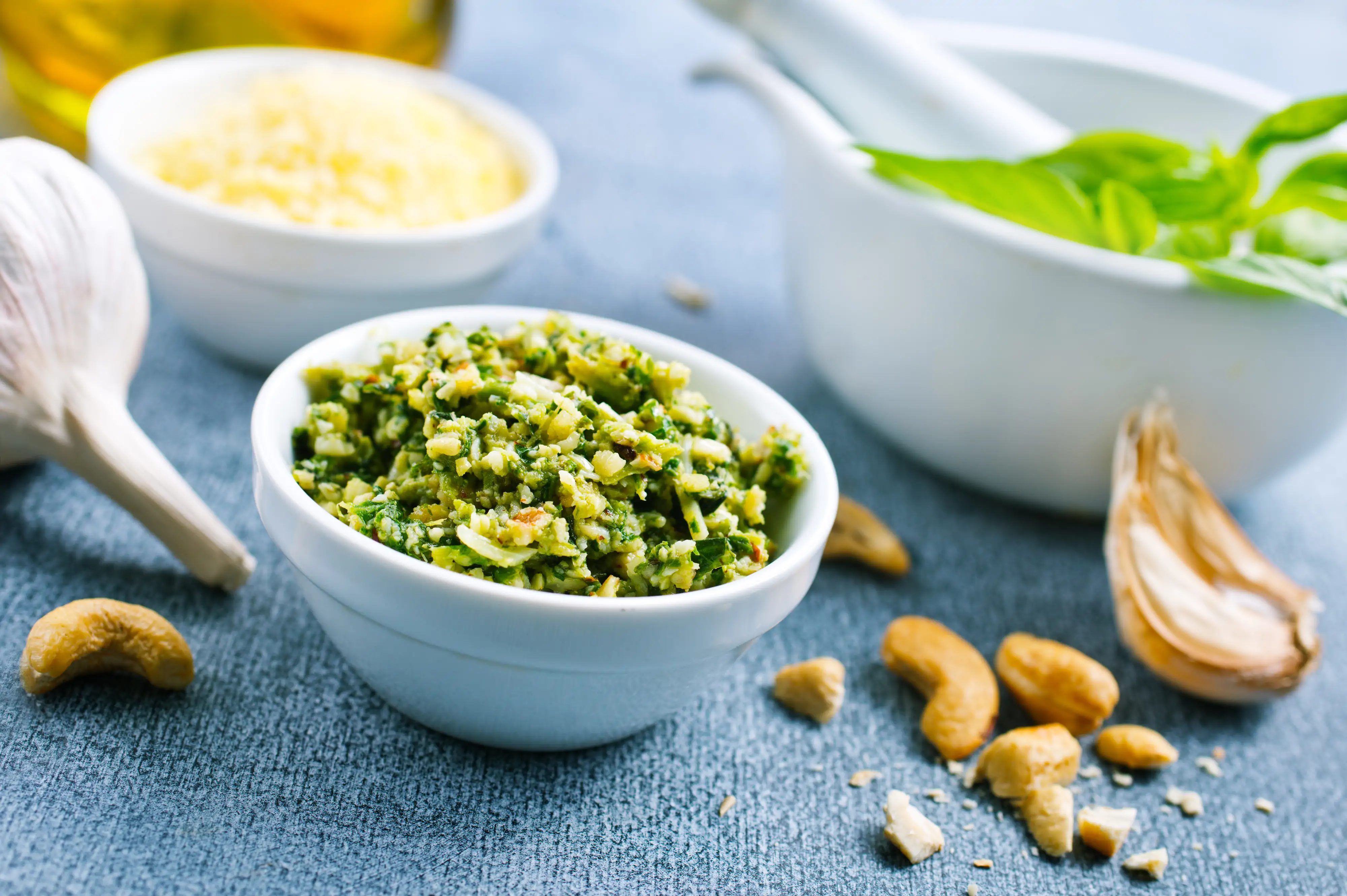 Difficulty Level: Easy
Last week we shared an easy to follow recipe on how to make cannabis infused oil. This week, here's a delicious recipe on how to incorporate the cannabis oil into a delicious pesto pasta dish. This recipe makes one cup.
Ingredients
2 cups fresh basil leaves, packed
1/3 cup pine nuts
6 garlic cloves
1/2 cup cannabis infused olive oil
1/2 cup Parmesan cheese, freshly grated
Salt and pepper to taste
Directions
1. Pulse basil and pine nuts a few times in a food processor. Add the garlic, and pulse a few more times.
2. Slowly add the cannabis oil in a constant stream while the food processor is on. You may need to stop and scrape down the sides of the food processor with a rubber spatula.
3. Add the Parmesan and pulse again until blended. Add salt and pepper to taste and your pot pesto is done!
4. You can spread this delicious dip on crackers, or enjoy with your favorite pasta. Simply add pot pesto to large sauté pan and heat briefly, add cooked pasta and toss until evenly coated. For a protein bonus, add grilled chicken.
Note: Before you make this recipe or any other medical marijuana recipe, you must first ensure you are in compliance with your state laws. The first step in doing so is getting a medical marijuana recommendation from a qualified doctor. Not sure where to find a marijuana doctor? MarijuanaDoctors.com can help. We have the largest database of marijuana doctors in all legal states. Book an appointment today and get the medicine you need!