Careers in Cannabis: How to Get Started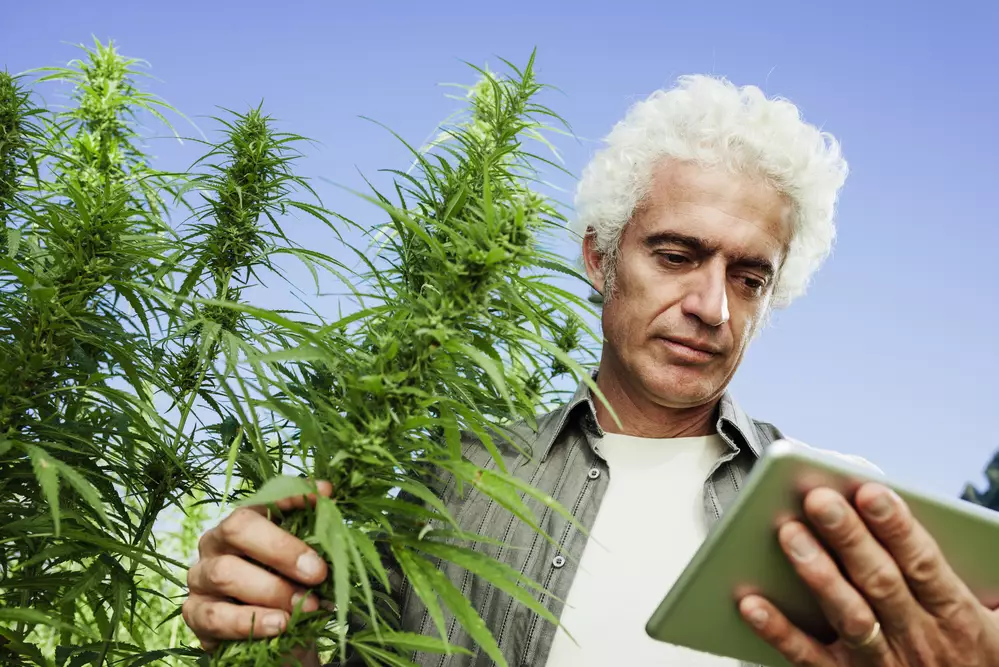 Do you live in a state that has legalized medical cannabis? There are many lucrative career opportunities that you can explore, from customer support and retail, administrative jobs to accounting, marketing, and cultivation jobs. There are many careers in cannabis to choose from.
Many professionals who have experience in high-demand areas are taking a new look at the growing cannabis industry in the United States.  Dispensaries have strict health and safety regulations that they have to follow.  And in every state, the number of job opportunities within the cannabis industry is growing just as fast and cannabis crops and medical cannabis sales.
Candidates who do not have a past criminal record and are bondable can find steady employment in the cannabis sector.  If you have thought about making a career change and exploring the cannabis industry as an employment option, check out some of the job opportunities available.  The average salaries for each role were sourced on ZipRecruiter.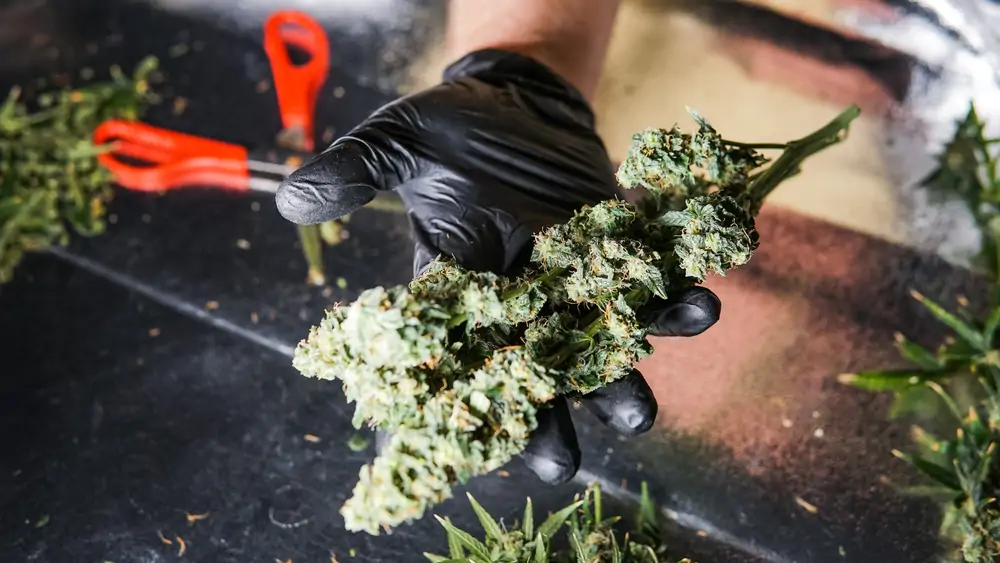 Working as a Budtender in a Medical Cannabis Dispensary
When you want to build a corporate career in the cannabis industry, getting a job in a dispensary is a good plan.  Where else can you gain hands-on knowledge of all medical cannabis products and different strains of marijuana?
Budtenders have a variety of responsibilities. But the most important one is customer service.  When a patient with a medical card visits a dispensary or calls for information, the budtender provides that support.  Which means budtenders must also learn and understand different health symptoms, to be able to suggest strains that may help the patient.
Other tasks that budtenders are responsible for include:
Stocking shelves with cannabis products
Demonstrating how to use cannabis pipes, rolling papers, and vaporizers to patients
Accurately dispensing whole flower (bud) cannabis to patients and measuring weight
Maintaining a hygienic and clean environment for customers and staff
Filling medical cannabis orders for pick-up or delivery (where permitted)
Trimming and preparing dried cannabis and packaging (containers or sealed bags)
Operating pre-roll machine
One of the great things about being employed by a dispensary is job security.  Medical marijuana, as a salable product, has proven to be recession-proof.  And pandemic proof. While other businesses were forced to shut their doors for health and safety, medical cannabis businesses were granted an "essential service" status in many states. Allowing them to remain open to serve patients. In some states, that meant legalizing "herb-side pickup" and home delivery for patients.
Average salary: $29,255 – $82,000.

Careers in Medical Cannabis Cultivation
A job in cannabis cultivation and processing redefines the term "green thumb."  For some people, there is nothing more relaxing and rewarding than working in a greenhouse.  The place where the science of 'breeding' particular attributes into cannabis plants maintains the purity of strains.  And to develop new hybrid strains.
People who work in cannabis cultivation have horticultural training.  They are experts with a strong background in agricultural experience.  Pheno-hunting involves isolating the unique terpenes of specific strains of cannabis to develop unique hybrids.  Some that contain a 1:1 ratio of CBD + THC is in high demand by medical cardholders.  A high CBD level in medical marijuana can help control inflammation and provide other wellness benefits.   
The pheno- hunt in cannabis cultivation isolates dominant traits. This includes the smell of the cannabis (or scent notes), the yield of bud to leaf ratio, CBD content, height, and propagation length from seedling to harvest.  They may also be the 'mad horticultural scientists' that develop new hybrid strains' creative names.  Like Crouching Tiger Hidden Alien? Purple Urkle, or Cannasutra.
There are a few different jobs in cannabis cultivation:
Master Grower
Post-Harvest Supervisor
Trimming and Packaging Associates
Supply Chain Managers
At the highest level of cultivation career expertise, a Master Grower must have at least 5-7 years of experience growing cannabis.  Typically, master growers gain experience as a lead grower, lead cultivator, or greenhouse operational manager.   Master growers must also have IPM knowledge, plant nutrient (horticultural) expertise, and formal education in botany and agronomy.
Average salary: $52,900 – $122,500.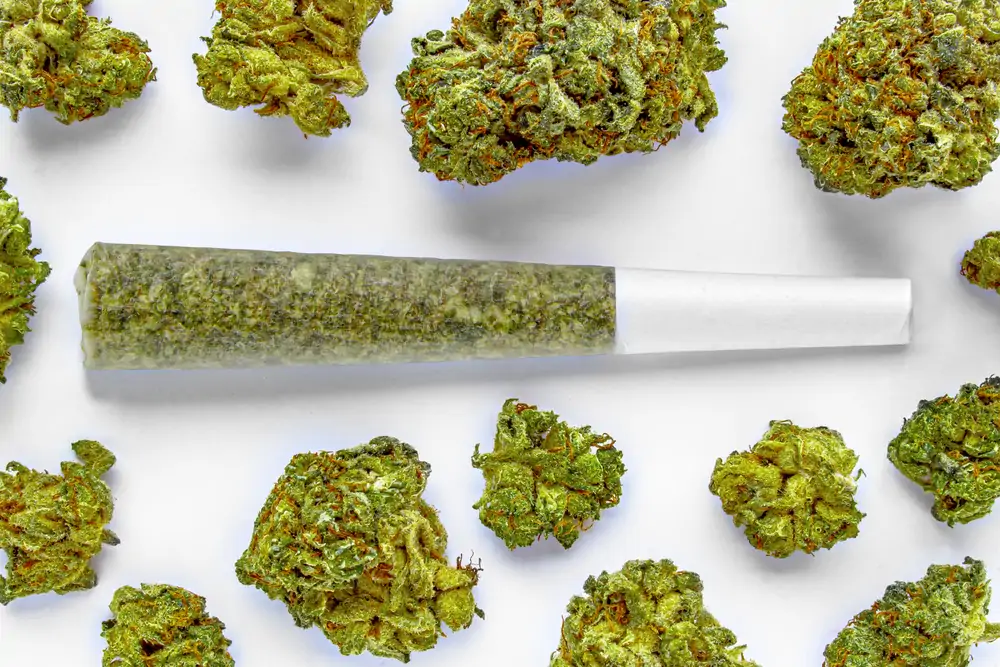 Cannabis Quality Control and Inspection Jobs
Each cannabis dispensary that cultivates and processes its products has a stringent safety and quality control process. If you have a background in health and safety, and consumable goods inspection, you may have the transferrable experience to apply for a job as an inspector.
Not only do cannabis dispensaries hire inspectors, but regulatory government agencies do too.  A specialist regulatory role for a state involves traveling to dispensaries to verify that they are operationally compliant, following all the required laws about product manufacturing, storage, and retail sales.
Another career opportunity at the state government level is license processing.  When a medical cannabis company applies for their license, they must renew on an annual basis.   Part of the renewal process includes passing a site inspection.  And it is an important job that will only increase in demand as more dispensaries open in legalized states.
Some companies specialize in third-party testing.  They provide non-biased random sampling and testing of cannabis products to ensure that they do not exceed THC's maximum allowed levels. An inspector in some states may work with a third-party quality control lab to gather samples for evaluation. If there is a problem or concerning result from the lab tests, the inspector then acts as a regulatory detective to find the problem, starting with cultivation operations.
Average salary: $51,589 – $128,000.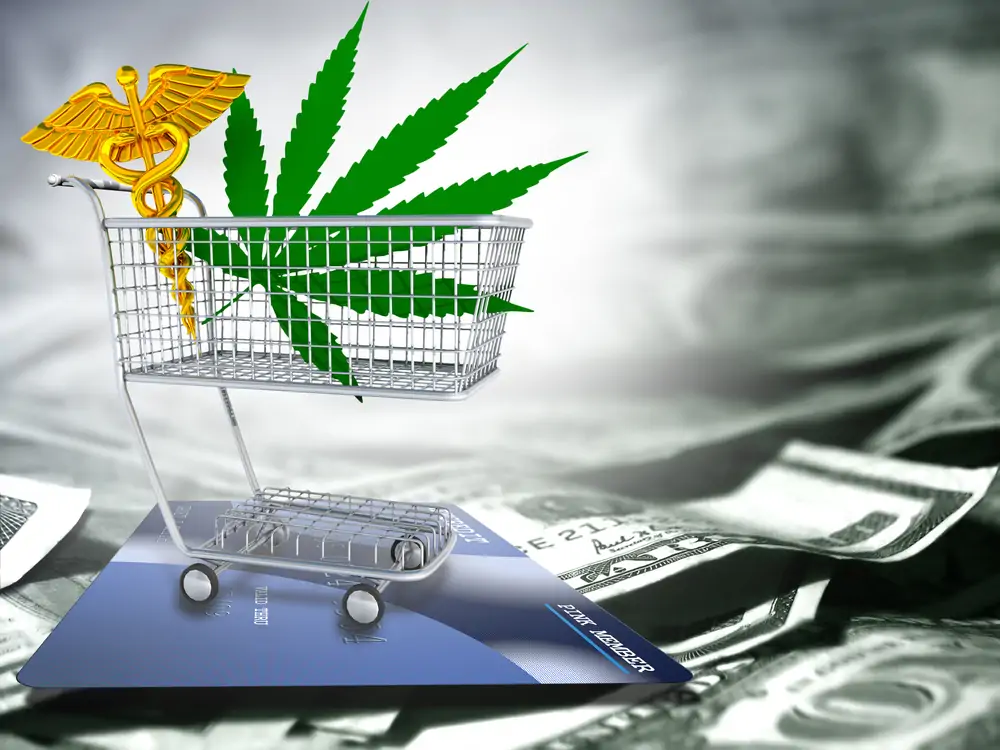 Careers in Cannabis for Accounting and Bookkeeping Professionals
Remember how we mentioned that banks don't want to do business with medical cannabis companies?  Chartered banks are federally regulated, and proceeds from selling any federally prohibited substance (like cannabis) can land them in legal trouble.  
In 2019, the Secure and Fair Enforcement (SAFE) Banking Act was passed by the House. But in July, as the Senate was drafting new coronavirus legislation and stimulus measures, it was omitted.  Senate Majority Leader Mitch McConnell opposed some of the languages of the proposed SAFE Act. Despite support from organizations like the American Bankers Association. Predominantly some of the 'diversity provisions' written into the legislation.
The diversity provisions that were rejected stem around access to financing. Unique opportunities would be given to financing black and brown-skinned entrepreneurs entering the cannabis business sector.  And additional financial supports for female entrepreneurs and women-owned cannabis enterprises and start-ups.
Cannabis businesses cannot even pay taxes by check or direct deposit.  They deal in cash.  And that means an armored truck, escort and sometimes driving long distances to pay state excise and retail sales taxes.  Some smaller credit unions have moved to provide financial services to the cannabis industry.  However, they use an administrative loophole, notating each transaction as "suspicious activity" to remain in compliance with federal laws.
Qualified accounting professionals who understand the legal constraints are highly sought after—both at the clerical bookkeeping level for smaller dispensaries and as financial controllers for large multi-dispensary operations.
Average salary: $61,514 to $95,000.
Careers in Cannabis for Digital Marketing Professionals
A big challenge that companies in the cannabis industry face are advertising.  Other consumer products can be promoted through Google Ads or social media pay-per-click. But search engines like Google and social networks like Facebook have strict rules about advertising cannabis.
Just as chartered banks have been unable to serve the medical cannabis industry in the United States, advertising platforms have a similar legal prejudice.  While cannabis remains a Schedule 1 prohibited substance, they will not allow products to be advertised.  CBD products (while federally cleared through the Farm Bill of 2018) face a similar advertising obstacle.
With new dispensaries opening across the country, this presents a big problem.  When you are setting up a dispensary in a new location, the priority is to reach local medical cardholders. Showcase your services and the cannabis and CBD products you provide at your retail location. When businesses start to make that marketing push, they find many tools that are not available to them.
The bias is real.  Did you know that Facebook suppresses any business with the name "marijuana" or "cannabis" in search?  If you don't remember the exact name of the dispensary you are looking for, Facebook will not provide suggested pages that use specific terms.  And it won't help you find businesses in your area.
Content marketing and SEO (search engine optimization) practices help crowdsource new customers.  The cannabis industry is hiring experts in those digital marketing service areas.
Average  salary (5+ years experience): $62,200 – $125,000.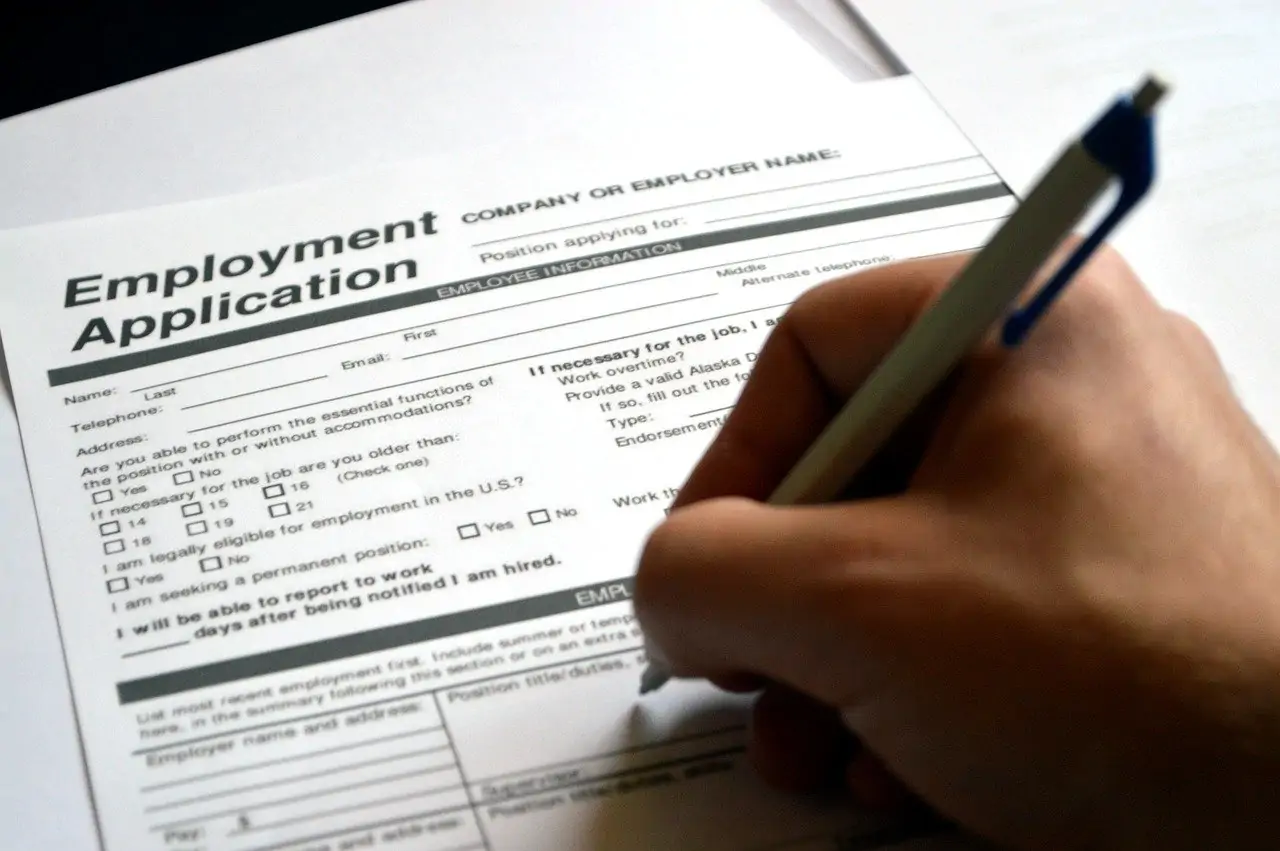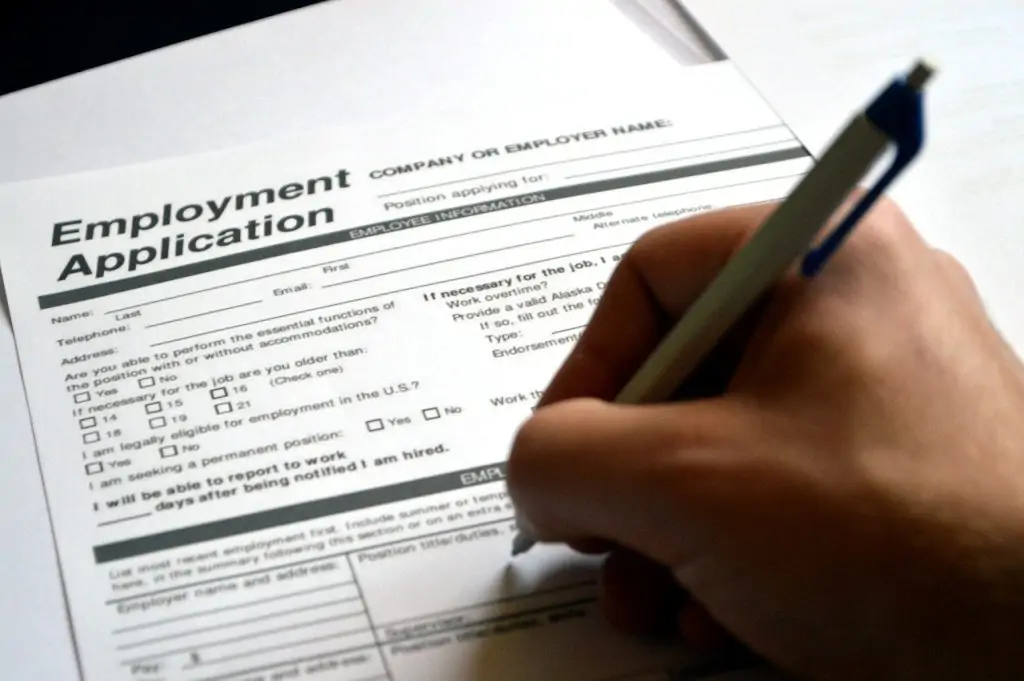 Getting Your Foot in the Door With an Entry-Level Job in the Cannabis Industry
If you want to explore careers in cannabis, start getting experience now.  Many people who want to make a career change work part-time for dispensaries to earn extra money and gain experience.  Since entry-level roles are lower-paying, this is a great strategy to become knowledgeable and create your new career path.
Entry-level jobs can help get you started.  Search for opportunities in the following areas:
Edibles Production Manager
Inventory and Warehouse Clerk
Greenhouse Maintenance Technician
Medical Cannabis Delivery Driver
Warehouse and Distribution Truck Driver
Greenhouse or Dispensary Security Guard
Environmental Support Specialist (Custodial)
 Product Packaging
Just like any other job, working under the influence of any controlled substance (including cannabis) is illegal.  Regulators and law enforcement frequently inspect medical dispensaries.  So, if your fantasy has a job where you can be 'baked all day,' a dispensary is not where you want to work.  Consider it more like working in a doctor's office.
Careers in cannabis can have great perks. Trustworthiness is a commodity that dispensaries value.  If you are loyal, hardworking, and follow all the regulatory requirements, dispensaries can be generous with their employees with discounts for cardholders, etc.
Marketing and sales management roles in the cannabis industry also mean going to tradeshows.  Imagine working a booth, attending social parties, and meeting cannabis professionals from across the country?  Right now, the events are being held virtually during the pandemic. But usually, events are held in states that have legalized adult-use.