Baked in Massachusetts? Breaking Records on National Brownie Day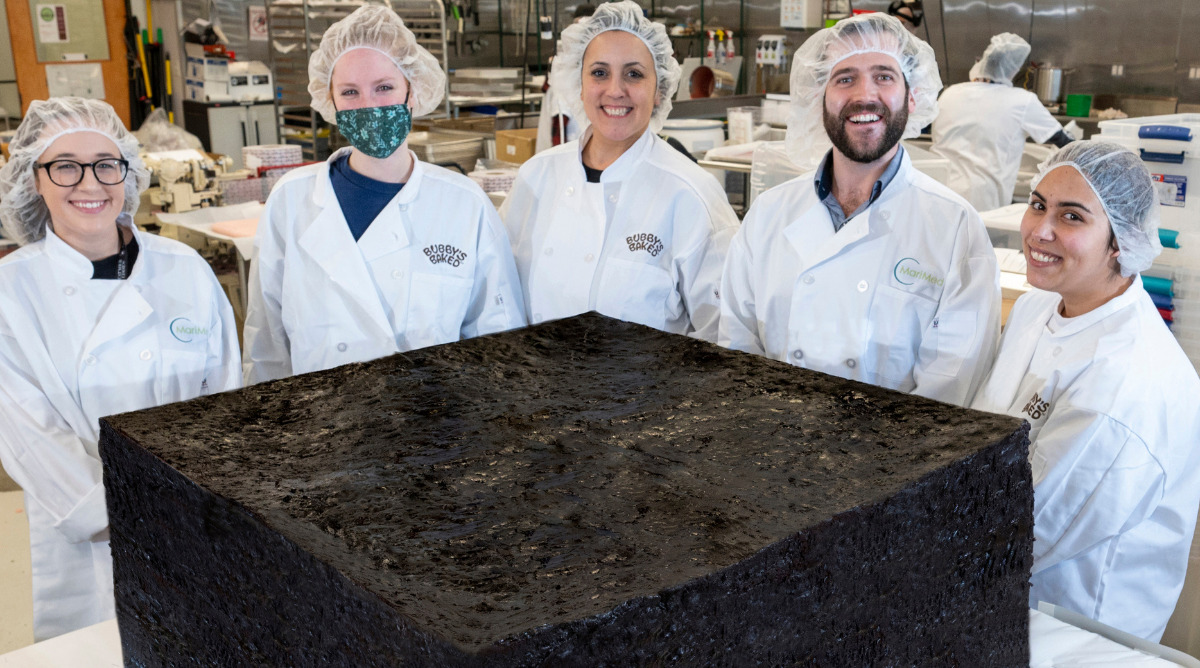 You're going to need a lot of milk to wash this bad boy down. Today was National Brownie Day, and MariMed celebrated by breaking a world record. Or so they think. Get the Guinness Book of World Records on the phone before it's all gone.
MariMed was launching a new brand called "Bubby's Baked." The cannabis bite-sized brownies are now being sold through MariMed dispensaries. And what better way to celebrate than making a drool-worthy gigantic pot brownie?
And when we say it was gigantic, we are not kidding. The mega-brownie was 3 feet x 3 feet square and 15 inches tall. And because brownies are dense, gooey, and delicious, it weighed 850 lbs. The team at MariMed said that the brownie contained 20,000 mg of THC.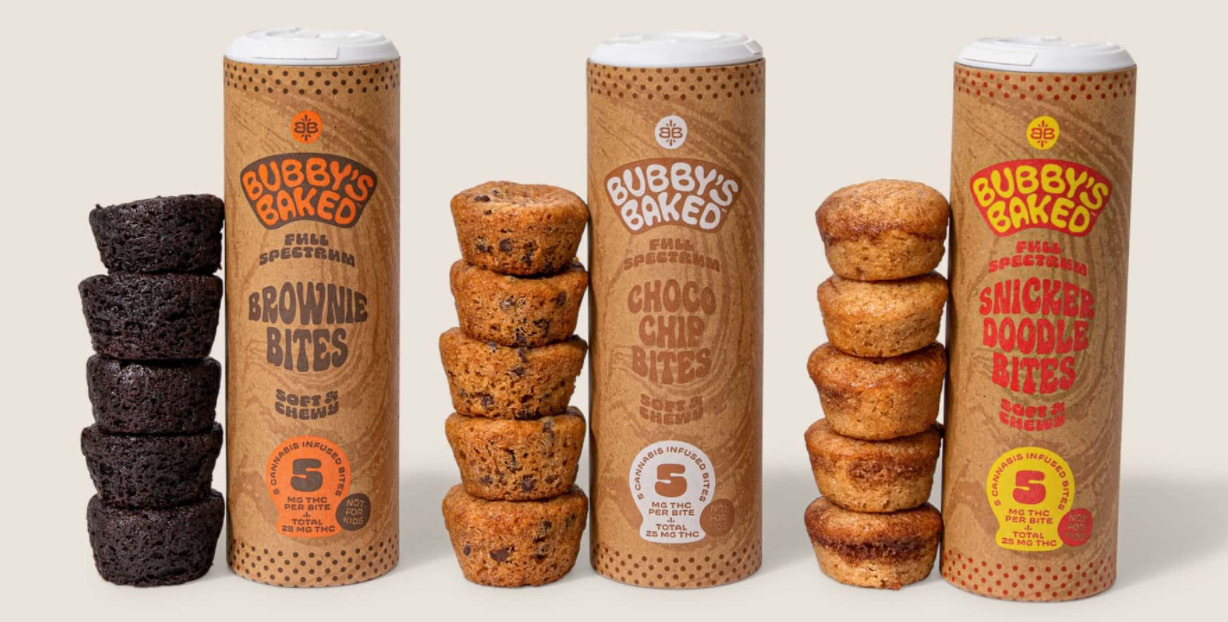 Craft One-Bite Brownies from MariMed
If you aren't from Massachusetts, you may want to put this dispensary on the map. Because the confectionery manufacturer is building a reputation for insanely delicious baked goods. They actually make the Bubby's single-serving brownies with real ingredients (butter, eggs, flour) in small batches.
Each serving of the Bubby's Baked brownies contains 5mg of THC. And because they are craft-made and small-batch brownies, you get a fresh, delicious magic brownie as good as, or better than, you've probably made at home. And each serving complies with the Massachusetts cannabis laws.
Kudos to the marketing team at MariMed. It was one epic way to make some noise about their new brand of Bubby's Baked by breaking the record. It may be the largest cannabis-infused baked edible created to date in America.
What Happens to the Omega Brownie Now?
You know you want to ask, what does one do with an 850 lb. brownie? Weed like to know too! Well, in Massachusetts, adult-use cannabis is now legalized. But according to a report from ABC News, the mega brownie has been sold to a patient.
And, of course, who buys the brownie is probably going to be hush hush. That's because, in Massachusetts, you can only purchase up to one ounce of flower or five grams of concentrate at one time. Or up to twenty servings of edibles at the time, with a maximum limit of 100 milligrams of THC content.
Someone, somewhere in Massachusetts, is someone with a medical card that just gifted themselves with 850 lbs. of magic brownie. Wouldn't you like to be on the invite list? A representative from MariMed told ABC News that they did not know what the person planned to do with the brownie. We have a few guesses, though.  Happy National Brownie Day!
About MariMed
MariMed is a multistate operator (MSO) that is engaged in seed-to-sale operations.  The company has over two hundred employees and seventeen (17) cannabis licenses in six states.  MariMed has over 300,000 square feet of cannabis cultivation, processing, and manufacturing facilities in the United States. 
MariMed has several brands complimenting the new Bubby's Baked two-bite brownies. K Fusion™ are low-THC chewable tablets to take the edge off for daytime use. Betty's Eddies™ is fruit (and cannabis) infused chewable candies. 
Lastly, MariMed sells Nature's Heritage™, which is a line of full-spectrum terpene-rich cannabis products.  The Nature's Heritage product line features flower, resins, capsules, and vape carts. 
Images: MariMed Inc.