5 Buzzworthy Holiday Dessert Recipes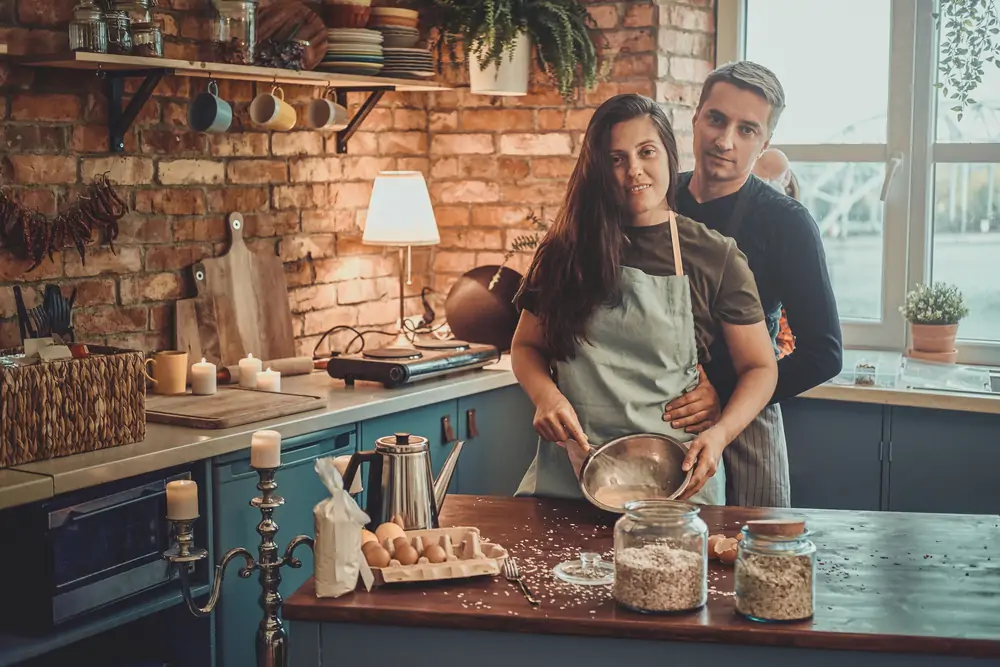 You know that cannabis is going mainstream when magazines like Food & Wine start sharing THC infused recipes. If you live in an adult-use state, you may be planning some get together's with a menu that will definitely generate a buzz. Holiday dessert recipes that you can "kick up a notch" with cannabis.

Now that you have stocked up your quality cannabis, you have carefully decarboxylated it to activate the THC. Then you have to decide what you are going to cook. Cannabis dinner parties are definitely 'the thing' with delicious infused entrees. But that can get expensive and keep you in the kitchen longer than you want to be.

If you are just getting started and learning how to create cannabis-infused foods at home, the best place to start is with some dessert recipes. They are easy to make, and desserts have inexpensive ingredients. And the best part about baking to get baked is that you can enjoy your culinary creation for days after your event.

Wake and bake with a coffee the next morning. Sounds pretty good right? If any of your friends or family crashed and slept over, they'll appreciate the early morning perk too. While our staff was looking for some excellent holiday dessert recipes, we found these five tasty ideas.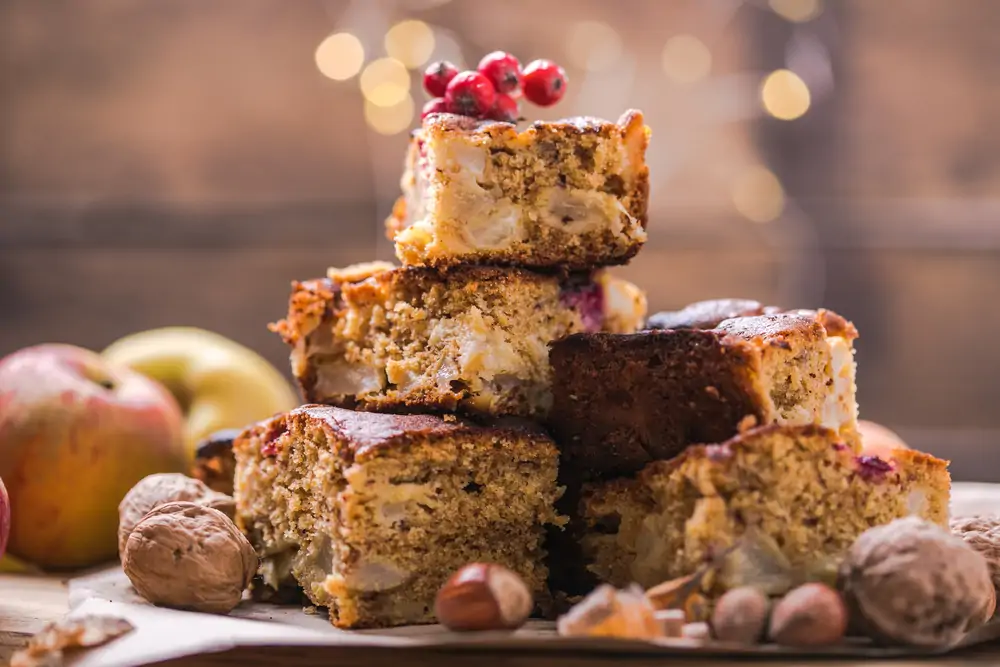 1. Cannabis-Infused Caramel Citrus Blondies
Does your mom break out the great dessert squares over the holidays? Blondies are an American icon dessert that has been around since 1896! Nope, we're not kidding. The Molasses caramel bars first made their debut in The Boston Cooking-School Cookbook.

So what exactly is a blondie? According to a history rewind via The Nibble, it's like the brother from another mother to the classic brownie recipe. Blondie vs. brownie? If you aren't big on gooey chocolate, the blondie offers a different take on the dessert square. And in fact, people started making blondies about ten years before they baked brownies. Chocolate was pretty expensive in the late 1800s.

Get the recipe on Food & Wine.
Photo Credit: Kitchen Toke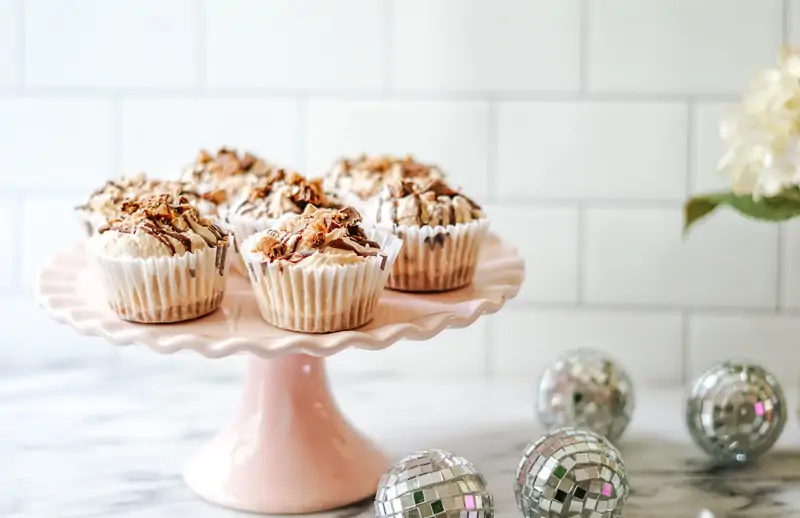 2. Cannabis Peanut Butter Mini Pies
You had us at peanut butter! These little bites of heaven taste a lot like a peanut butter cup, but better. This recipe is based on a classic from The Pioneer Woman. We're sure she doesn't mind the homage with a slight twist to her delicious dessert.

What is great about this recipe is that when you are done making the mini pies, they can sit in the freezer. So you can pre-make this no-bake dessert, put it in an airtight container, and freeze it. Then take them out when you want one, or when company comes over. And they are a low mess recipe (except for the graham cracker crust). See, you don't have to be a master at baking to make a tasty dessert that will have everyone perma-smiling.

Get the recipe on Cannabis Spatula.
Photo Credit: Cannabis Spatula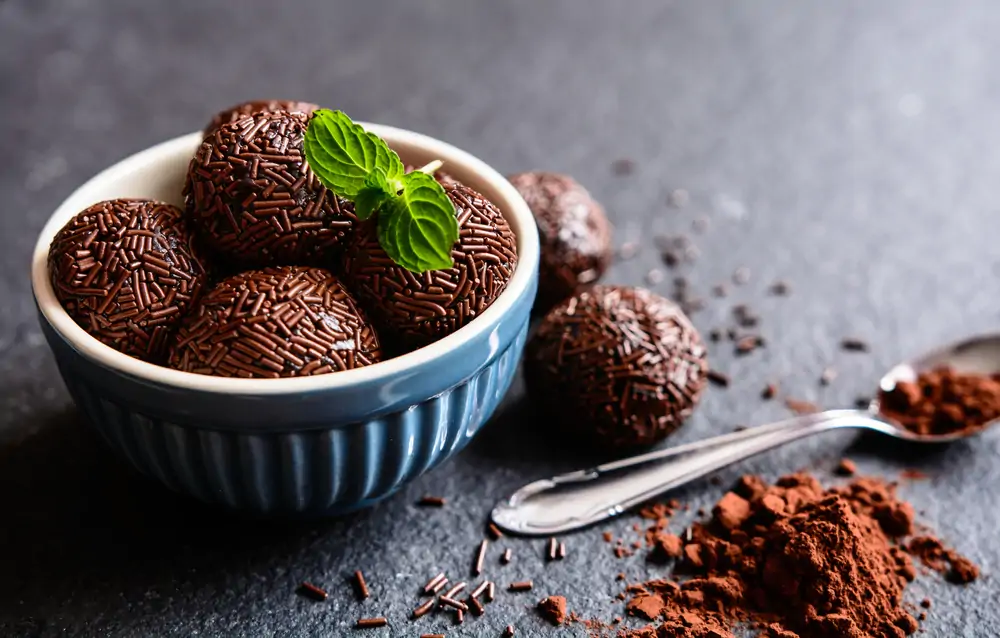 3. Indica Cannabis Chocolate Brigadeiros
What is Brigadeiro? We're glad you asked. Essentially, it is a Brazillian fudge ball. And it just as chocolatey as it looks. Since it is so fancy, we'll share a little interesting history that you can intrigue your friends and family with. Every exotic dessert should have a great story behind it.

The original recipe was created by a chocolatier from Rio de Janeiro. Heloisa Nabuco de Oliveira created the simple dessert from condensed milk, real cocoa powder, butter, and chocolate sprinkles on the outside of the fudge ball.

If you get the opportunity to travel to Brazil, you will find Brigadeiros everywhere, from food carts to fancy pastry shops and cafes. The dessert was named after Brigadier Eduardo Gomes, a UDN candidate who ran for the Brazillian Presidency in 1946. Unfortunately, Gomes did not win his bid for election, but the dessert became a cultural mainstay.

This particular recipe calls for an infusion with an Indica strain of cannabis. But if sleepy and relaxed isn't your vibe, you can replace it with an energetic Sativa.

Get the recipe on Tastemade.

4. Mini Cannabis Cheesecake Bites
No one refuses a cheesecake after a great meal. These mini cannabis cheesecake bites are a breeze to make. Even if you consider yourself to be baking impaired. You'll need a cupcake pan and some muffin liners (so the crust doesn't stick to the bottom).

The really great thing about cheesecake bites is that you can finish them however you want to. Get creative and top them with some berries, or fruit slices, cherry pie filling, or leave them plain to enjoy New York style. An elegant cannabis-infused holiday dessert.

Get the recipe on LaurenGaw.com

5. Weed-Infused Bacon Chocolate Chip Cake Balls
Salivating already? You know that the answer to bacon is always "yes". But when you combine bacon and chocolate, something magical happens. Delicious doesn't quite describe it. Divine? Oh yeah. Especially after a little puff puff pass.

The food blogger is known as "The Bacon Princess" was inspired after tasting samples from KIVA Confections in California. Cannabis-infused of course. What else would you serve at a swanky Hollywood party? After she got home, she headed to the kitchen to create this holiday dessert recipe!

If you have ever tried chocolate-dipped bacon at a state fair, you are really (really) going to love these cake balls. And your friends and family will give you some high praise.

Get the recipe from Annie Trimber, The Bacon Princess

Featured Image:  fxquadro | Deposit Photos