Doctors in Pennsylvania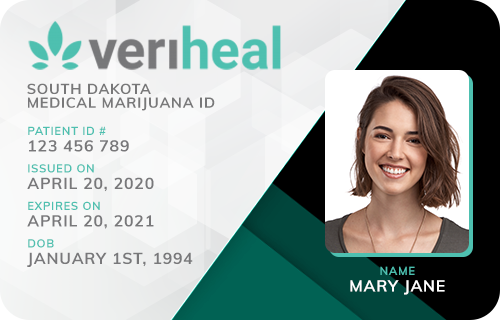 Veriheal

Verified
Zullinger, PA
(99) Reviews











(99) Reviews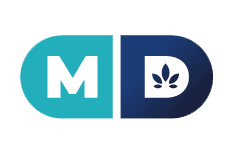 MD Prime

Verified
Harrisburg, PA
(42) Reviews











(42) Reviews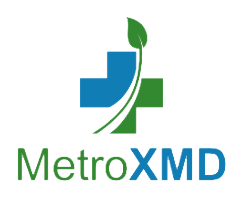 MetroXMD

Verified
Zullinger, PA
(15) Reviews











(15) Reviews











Compassionate Care Consultants - Statewide Telehealth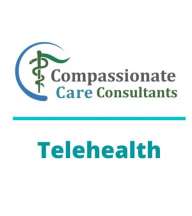 Compassionate Care Consultants - Statewide Telehealth

Location:
Pittsburgh, PA
(184) Reviews

(184) Reviews

MJA Healthcare | Virtual Visits Online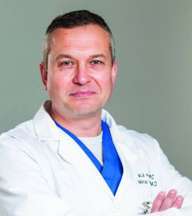 MJA Healthcare | Virtual Visits Online

Location:
Philadelphia, PA
(3) Reviews

(3) Reviews

The Dr. Portal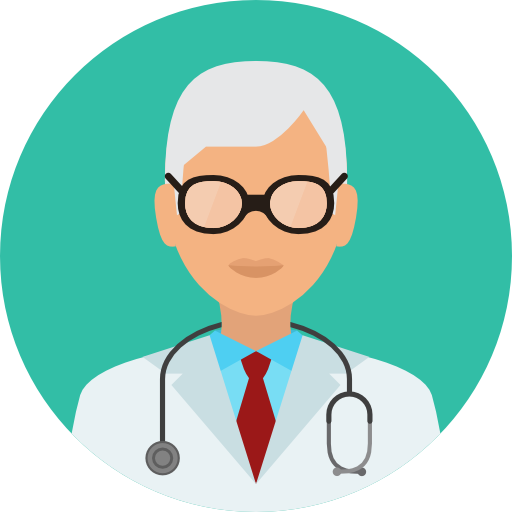 The Dr. Portal

Location:
Narberth, PA
(0) Reviews

(0) Reviews

Center City Medical Center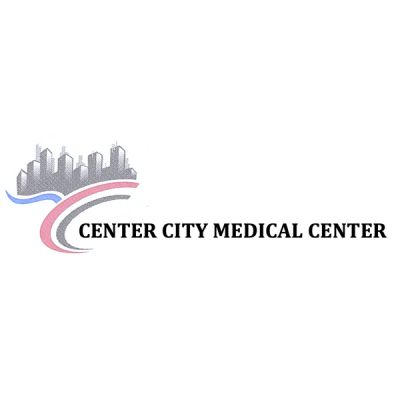 Center City Medical Center

Location:
Philadelphia, PA
(8) Reviews


(8) Reviews


Regen America: Centers for Regenerative Medicine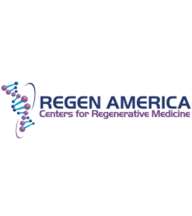 Regen America: Centers for Regenerative Medicine

Location:
Wilkes Barre, PA
(0) Reviews

(0) Reviews

Aspire Integrative Care - Online Doctor Visits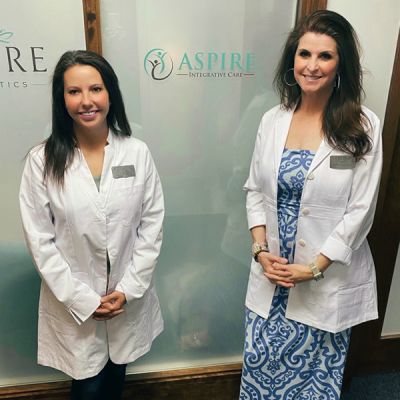 Aspire Integrative Care - Online Doctor Visits

Location:
Kennett Square, PA
(12) Reviews

(12) Reviews

Compassionate Care Consultants - Cranberry Township (Telehealth)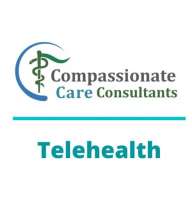 Compassionate Care Consultants - Cranberry Township (Telehealth)

Location:
Cranberry Twp, PA
(97) Reviews

(97) Reviews

Virtual Medical Clinic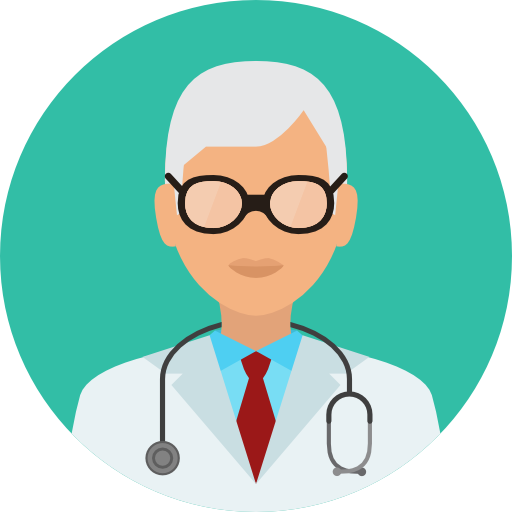 Virtual Medical Clinic

Location:
Philadelphia, PA
(0) Reviews

(0) Reviews

Compassionate Care Consultants - Greensburg (Telehealth)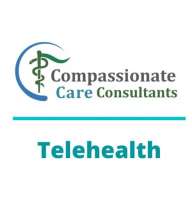 Compassionate Care Consultants - Greensburg (Telehealth)

Location:
Greensburg, PA
(174) Reviews

(174) Reviews

Allentown Wellness Center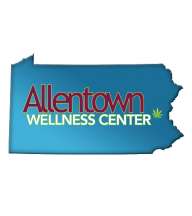 Allentown Wellness Center

Location:
Allentown, PA
(31) Reviews
(31) Reviews
PA Green Medical - King of Prussia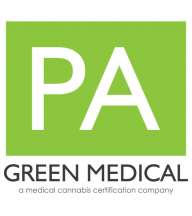 PA Green Medical - King of Prussia

Location:
King Of Prussia, PA
(137) Reviews


(137) Reviews


Compassionate Care Consultants - Harrisburg (Telehealth)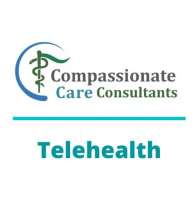 Compassionate Care Consultants - Harrisburg (Telehealth)

Location:
Harrisburg, PA
(138) Reviews

(138) Reviews

Serenity Medical Online Evaluations - PA
Serenity Medical Online Evaluations - PA

Location:
Pittsburgh, PA
(0) Reviews

(0) Reviews

PA Green Medical - Harrisburg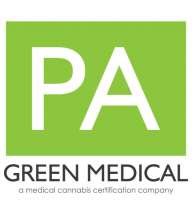 PA Green Medical - Harrisburg

Location:
Harrisburg, PA
(82) Reviews


(82) Reviews


Compassionate Care Consultants - Scranton (Telehealth)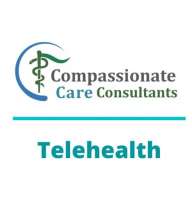 Compassionate Care Consultants - Scranton (Telehealth)

Location:
Scranton, PA
(105) Reviews

(105) Reviews

Lehigh Valley Co. Alternative Care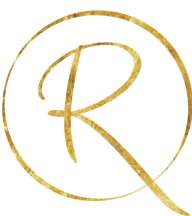 Lehigh Valley Co. Alternative Care

Location:
Allentown, PA
(51) Reviews

(51) Reviews

Elite Alternative Medicine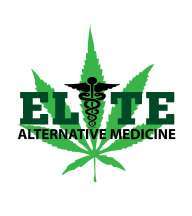 Elite Alternative Medicine

Location:
Pittsburgh, PA
(2) Reviews

(2) Reviews

MJA Healthcare | Virtual Visits Online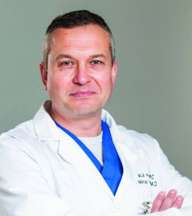 MJA Healthcare | Virtual Visits Online

Location:
Sciota, PA
(3) Reviews

(3) Reviews

Moore Medicine | Online Telehealth Visits Available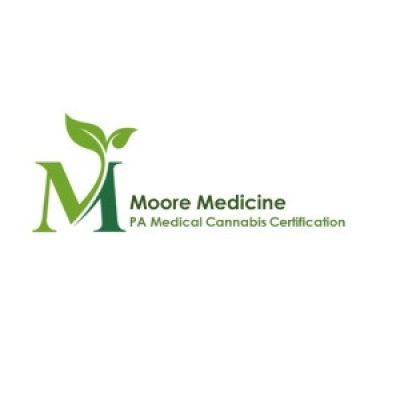 Moore Medicine | Online Telehealth Visits Available

Location:
Norristown, PA
(0) Reviews

(0) Reviews

Michael Kullman, MD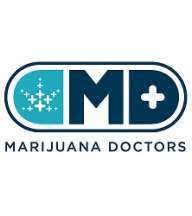 Michael Kullman, MD

Location:
West Chester, PA
(8) Reviews

(8) Reviews

Nature's Way Medicine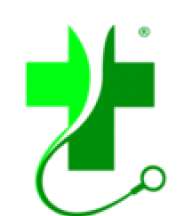 Nature's Way Medicine

Location:
Philadelphia, PA
(5) Reviews

(5) Reviews

Compassionate Care Consultants - State College (Telehealth)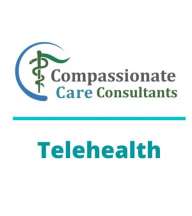 Compassionate Care Consultants - State College (Telehealth)

Location:
State College, PA
(125) Reviews

(125) Reviews

The Wellness Point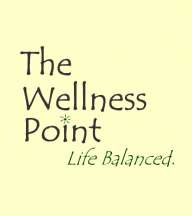 The Wellness Point

Location:
Annville, PA
(0) Reviews

(0) Reviews

Spectrum Family Practice -Telehealth Online Visits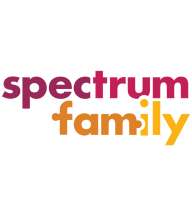 Spectrum Family Practice -Telehealth Online Visits

Location:
Pittsburgh, PA
(153) Reviews

(153) Reviews

Peer Med Clinic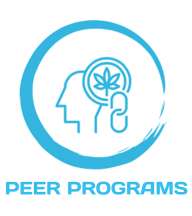 Peer Med Clinic

Location:
Allentown, PA
(0) Reviews

(0) Reviews

Cannabis Care - Bethlehem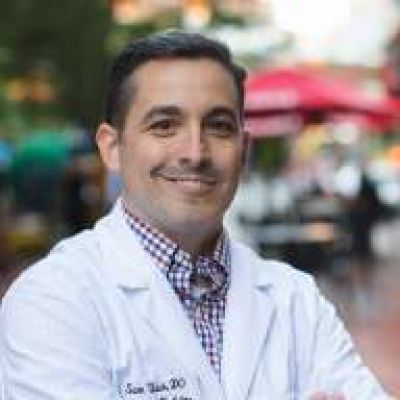 Cannabis Care - Bethlehem

Location:
Bethlehem, PA
(0) Reviews

(0) Reviews

Cannabis Care - Levittown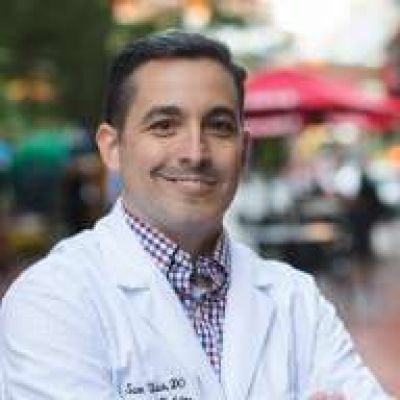 Cannabis Care - Levittown

Location:
Levittown, PA
(0) Reviews

(0) Reviews

Cannabis Care - Altoona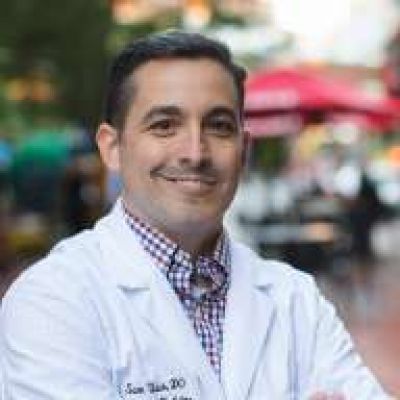 Cannabis Care - Altoona

Location:
Altoona, PA
(0) Reviews

(0) Reviews

Erik Soiferman DO MBA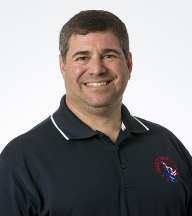 Erik Soiferman DO MBA

Location:
Horsham, PA
(5) Reviews
(5) Reviews
Elite Integrative Wellness Center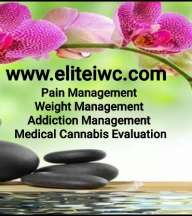 Elite Integrative Wellness Center

Location:
Jenkintown, PA
(0) Reviews

(0) Reviews

Cannabis Care - Aliquippa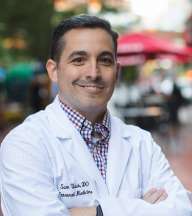 Cannabis Care - Aliquippa

Location:
Aliquippa, PA
(2) Reviews

(2) Reviews

Compassionate Care Consultants - Johnstown (Telehealth)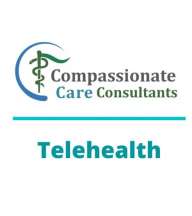 Compassionate Care Consultants - Johnstown (Telehealth)

Location:
Johnstown, PA
(190) Reviews

(190) Reviews

Compassionate Care Consultants - Washington (Telehealth)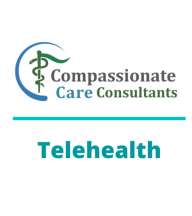 Compassionate Care Consultants - Washington (Telehealth)

Location:
Washington, PA
(76) Reviews

(76) Reviews

Annette Folgueras MD, LLC - York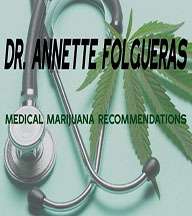 Annette Folgueras MD, LLC - York

Location:
York, PA
(3) Reviews

(3) Reviews

Compassionate Care Consultants - Butler (Telehealth)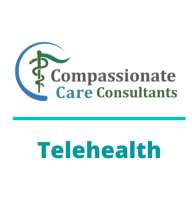 Compassionate Care Consultants - Butler (Telehealth)

Location:
Butler, PA
(82) Reviews

(82) Reviews

Spectrum Family Practice - Telehealth Online Visits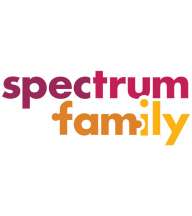 Spectrum Family Practice - Telehealth Online Visits

Location:
Blairsville, PA
(10) Reviews

(10) Reviews

Compassionate Care Consultants - Erie (Telehealth)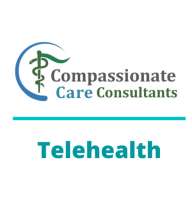 Compassionate Care Consultants - Erie (Telehealth)

Location:
Erie, PA
(77) Reviews

(77) Reviews

Compassionate Care Consultants - Philadelphia (Telehealth)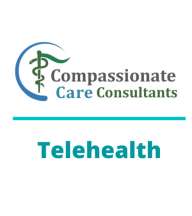 Compassionate Care Consultants - Philadelphia (Telehealth)

Location:
Philadelphia, PA
(76) Reviews

(76) Reviews

Dr. Lisa Makrides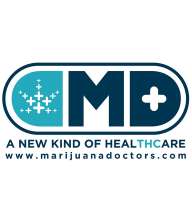 Dr. Lisa Makrides

Location:
Lancaster, PA
(3) Reviews

(3) Reviews

Green Relief RX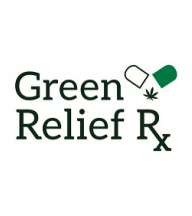 Green Relief RX

Location:
Huntingdon Valley, PA
(3) Reviews

(3) Reviews

Therapeutic Solutions | Online Medical Marijuana Cards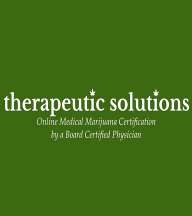 Therapeutic Solutions | Online Medical Marijuana Cards

Location:
Bala Cynwyd, PA
(0) Reviews


(0) Reviews


Charlie Seltzer, M.D.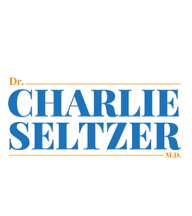 Charlie Seltzer, M.D.

Location:
Philadelphia, PA
(0) Reviews

(0) Reviews

Compassionate Care Consultants - Reading (Telehealth)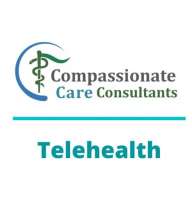 Compassionate Care Consultants - Reading (Telehealth)

Location:
Reading, PA
(109) Reviews

(109) Reviews

Medical Cannabis Doctors of PA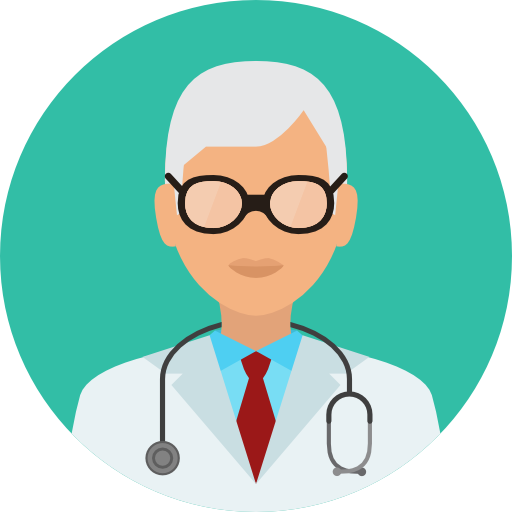 Medical Cannabis Doctors of PA

Location:
Lancaster, PA
(0) Reviews
(0) Reviews
MJA Healthcare | Virtual Visits Online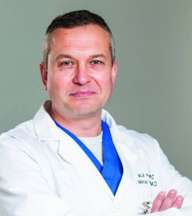 MJA Healthcare | Virtual Visits Online

Location:
East Stroudsburg, PA
(5) Reviews


(5) Reviews


David Ladley, D.O.
David Ladley, D.O.

Location:
Morrisville, PA
(0) Reviews

(0) Reviews

Canna Care Docs - Steelton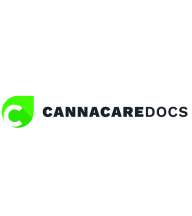 Canna Care Docs - Steelton

Location:
Ambler, PA
(6) Reviews

(6) Reviews

Spectrum Family Practice - Telehealth Online Visits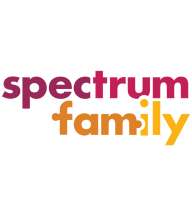 Spectrum Family Practice - Telehealth Online Visits

Location:
Grove City, PA
(16) Reviews

(16) Reviews

Coopersburg Alternative Care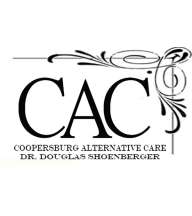 Coopersburg Alternative Care

Location:
Coopersburg, PA
(0) Reviews

(0) Reviews

Regeneration Pittsburgh | "Statewide Telehealth"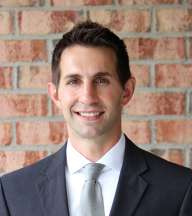 Regeneration Pittsburgh | "Statewide Telehealth"

Location:
Wexford, PA
(2) Reviews

(2) Reviews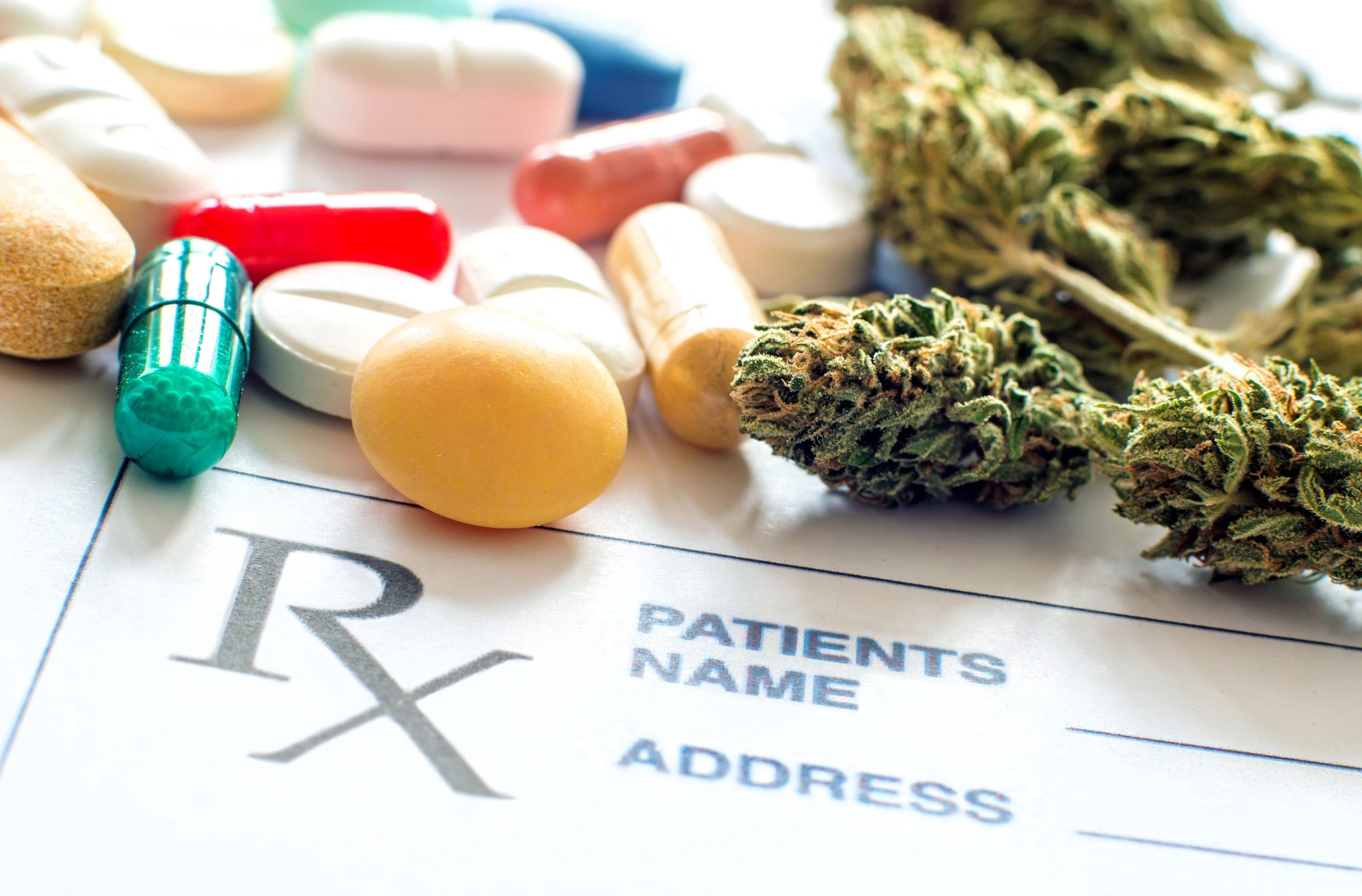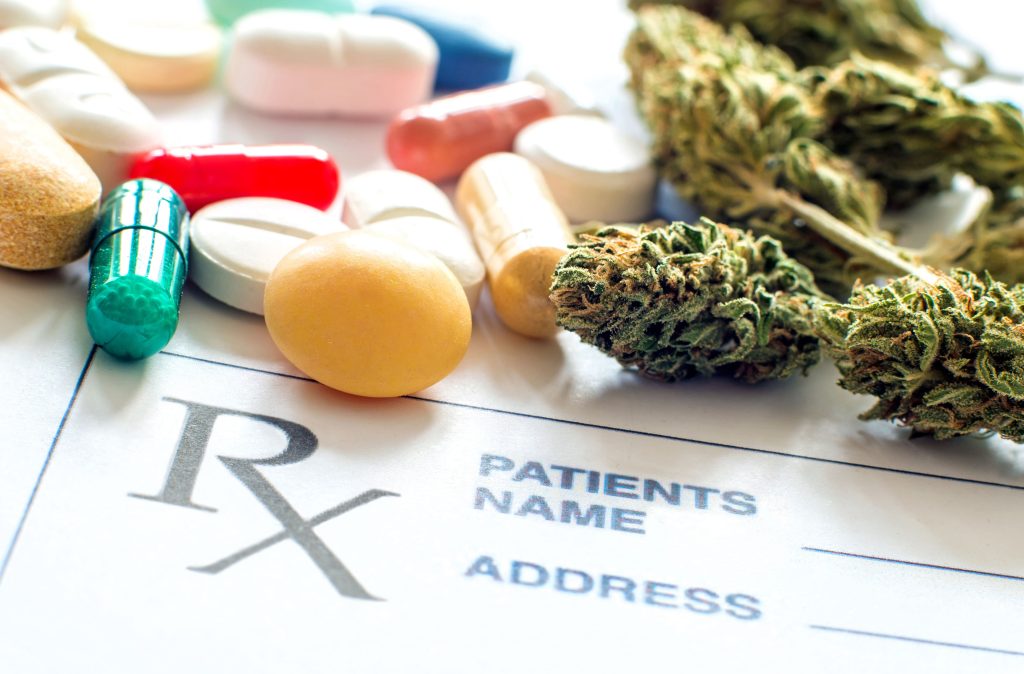 On April 17, 2016, the state of Pennsylvania signed their Medical Marijuana Program into law. Anyone in Pennsylvania who has been diagnosed with a qualifying medical condition can now apply for a medical marijuana card.
Keep reading to learn everything you need to know about applying for a medical marijuana card in the Keystone State.
We'll also cover who qualifies for a Pennsylvania medical marijuana card, how much it costs, how to find an authorized medical marijuana doctor, and more.
Is it Hard to Get a Medical Marijuana Card in Pennsylvania?
Pennsylvania has a straightforward medical marijuana application process.
In order to qualify, you must:
Be a state resident
Be 18 years of age or older
Have a valid Pennsylvania driver's license or ID card
Have a qualifying health condition
If you're under 18, you can still qualify as long as you designate an adult caregiver.
A designated caregiver can be any person over the age of 21, typically a parent or guardian. The caregiver must register through the state's medical marijuana program portal. Once approved, they are granted the authority to help the patient buy and administer medical cannabis.
If you meet the above requirements, your next step is to get an evaluation from a marijuana doctor who can refer you for a Pennsylvania medical cannabis card.
The doctor will give you the necessary documents to apply for your state certification. Afterward, you can register with the state's cannabis program.
Find A Doctor Find A Dispensary
How Do I Find a Pennsylvania Doctor Who Can Recommend Medical Marijuana?
For many, the biggest obstacle they encounter when going through the application process for a Pennsylvania medical marijuana card is: figuring out how to get their evaluation and MMJ recommendation from a licensed physician.
However, there are a variety of resources that can simplify the process. For example, the Marijuana Doctors website connects patients with reputable doctors who can evaluate them for medical marijuana.
Even if you already have a primary healthcare provider, they may not have the appropriate licensing to recommend marijuana.
Pennsylvania requires doctors to undergo a mandatory four-hour training program, as well as register with the Pennsylvania Department of Health, before they can discuss medical cannabis with their patients.
Fortunately, you can use sites like Marijuana Doctors to find a licensed medical marijuana physician in Pennsylvania today.
Pennsylvania is one of few states that allows doctors to conduct cannabis evaluations via telemedicine. This is convenient for many patients, because they don't have to visit the doctor in person.
The evaluation can be completed over video or by phone.
You Might Like: Deep Dive into THC Topicals: How Do They Work?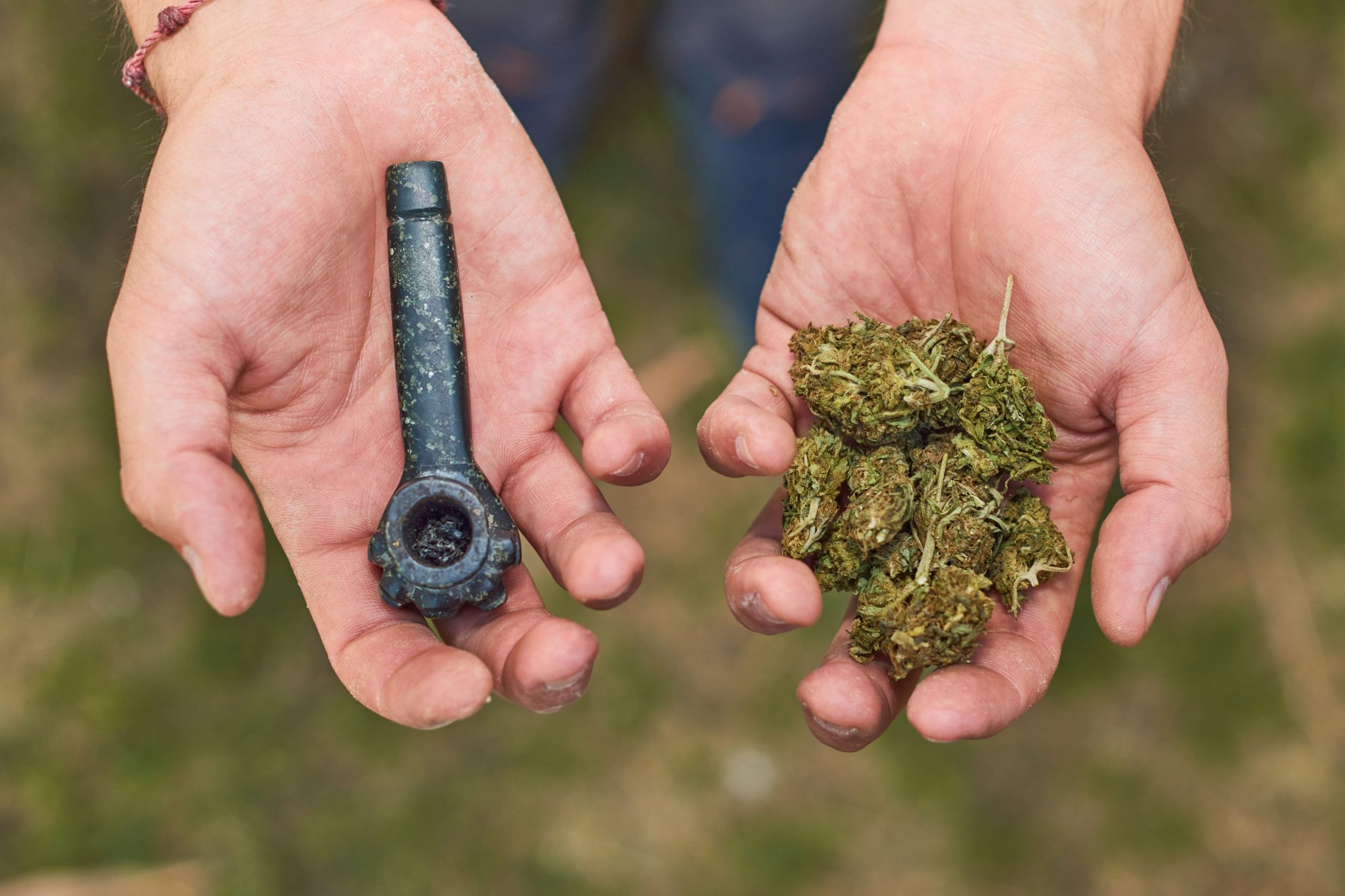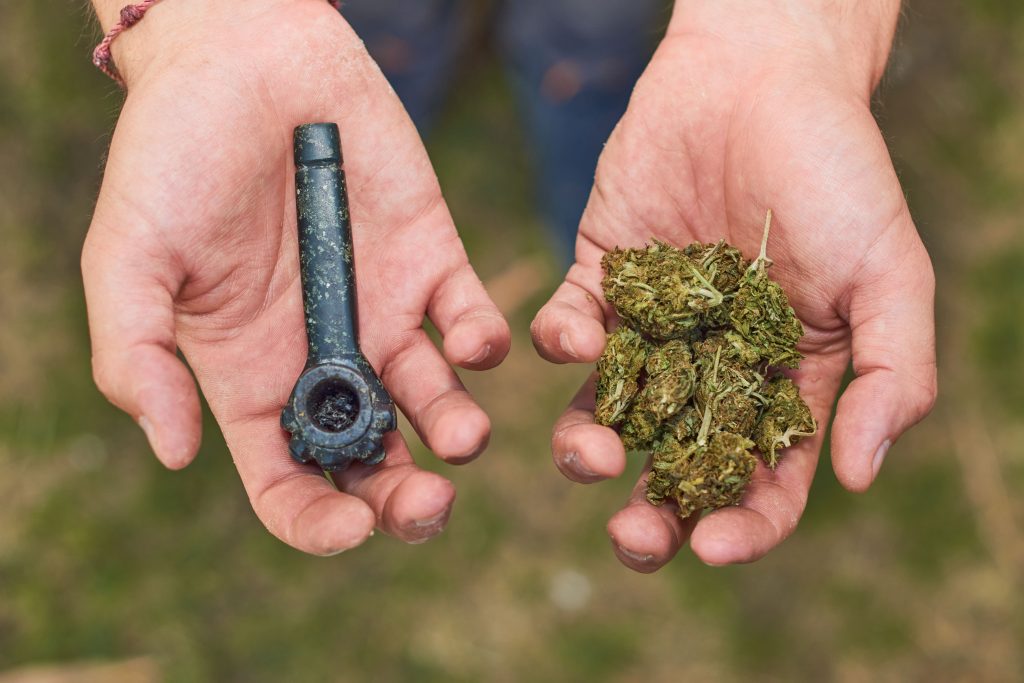 Who Qualifies for a Medical Marijuana Card in Pennsylvania?
Pennsylvania residents who are 18 years of age or older, as well as have a qualifying health condition and a patient certification from a doctor, can qualify for a PA medical marijuana card.
Minor patients who have a qualifying health condition and a doctor's recommendation can still apply if they have a designated caregiver.
A designated caregiver is someone who:
Is 21 years of age or older
Has registered with the Department of Health
Has successfully undergone a background check
Paid the $50 fee for a caregiver ID card
Patients who are 18 or older, but are too sick to advocate for themselves or travel to a dispensary, can also designate a caregiver on their behalf. In this instance, the designated caregiver application process is still the same.
Which Medical Conditions Qualify for Medical Marijuana in Pennsylvania?
Pennsylvanians can apply for a medical marijuana card if they have been diagnosed with one or more of the following qualifying medical conditions:
Amyotrophic lateral sclerosis
Anxiety disorder
Autism
Cancer, including remission therapy
Crohn's disease
Damage to the nervous tissue of the central nervous system (brain-spinal cord) with objective neurological indication of intractable spasticity, and other associated neuropathies
Dyskinetic and spastic movement disorders
Epilepsy
Glaucoma
HIV / AIDS
Huntington's disease
Inflammatory bowel disease
Intractable seizures
Multiple sclerosis
Neurodegenerative diseases
Neuropathies
Opioid use disorder for which conventional therapeutic interventions are contraindicated or ineffective, or for which adjunctive therapy is indicated in combination with primary therapeutic interventions
Parkinson's disease
Post-traumatic stress disorder
Severe chronic or intractable pain of neuropathic origin or severe chronic or intractable pain
Sickle cell anemia
Terminal illness
Tourette syndrome
Like many states, these qualifying conditions are subject to the doctor's interpretation and discretion. This can be helpful for patients who have painful symptoms that are either untraceable or yet to be determined.
What Are the Benefits of Medical Marijuana?
When it comes to chronic pain, several studies suggest that medical marijuana products are a safer and more effective pain management option than opiates. They also come with fewer risks and side effects.
Prescription opioids are the leading cause of accidental death in America. Medical marijuana treatment for pain may decrease the risk of opiate dependency, misuse, or accidental overdose.
There is also evidence that medical marijuana can stimulate the appetite. This is welcome news for cancer patients and anyone whose symptoms include low appetite, including those who suffer from eating disorders.
When recommended by a licensed physician and purchased through a state-registered dispensary, medical marijuana is an excellent way to ease pain and discomfort without the harmful side effects of opiates.
What Types of Medical Marijuana Are Legal in Pennsylvania?
Pennsylvania permits the sale of medical marijuana in the following forms:
Oils
Capsules
Topical creams, lotions, and ointments
Tinctures
Forms that can be consumed via vaporization or nebulization
Edibles and smokable medical marijuana forms (such as cannabis flower or leaves) cannot be sold in Pennsylvania at this time.
However, if the Pennsylvania legislature signs the recent SB 538 bill into law, it will expand the types of cannabis products that can be sold. This includes edibles such as brownies and gummies.
Check Out: THC Lean: Do Cannabis-Infused Syrups Have Legitimate Medical Benefits?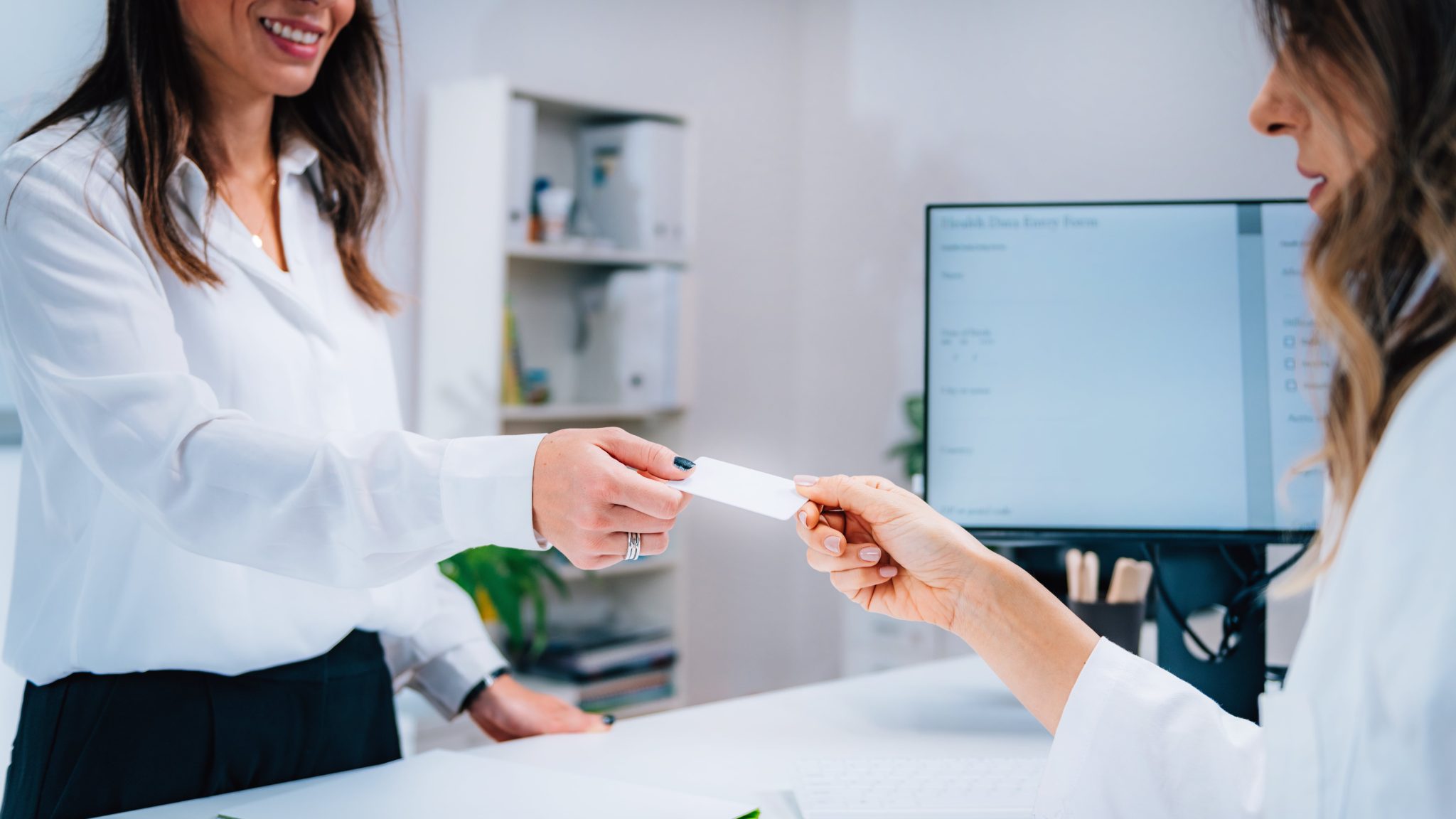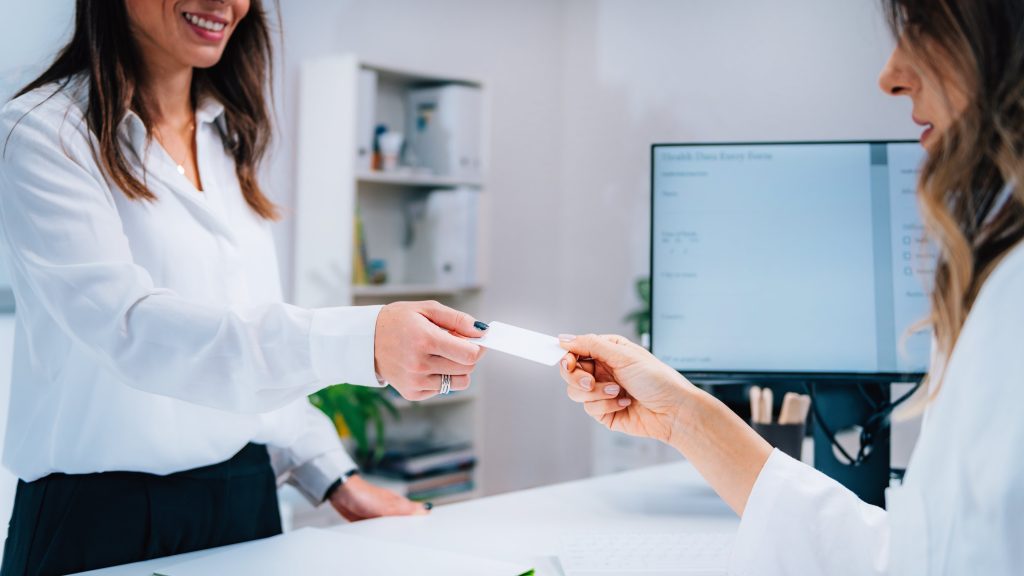 How Do I Apply for a Medical Marijuana Card in Pennsylvania?
As mentioned earlier, the process of registering for the Pennsylvania medical marijuana program is straightforward.
Let's take a more detailed look at each step.
Step 1
As a new patient, the first thing you'll need to do is create an online account through the Depart of Health. Upon completion, you'll be given a unique patient ID number.
Both patients and caregivers must register here.
Registrants are required to have a valid Pennsylvania driver's license or state issued ID card.
Step 2
After creating your account in the online portal, you will need to get certified by an approved physician. This is someone who can attest to your qualifying health condition.
Make sure the doctor you choose has gone through the necessary approval process with the state. The physician must be authorized to make a cannabis recommendation.
Step 3
Once you've gone through the evaluation and received a doctor's recommendation, return to the patient portal and follow the instructions to complete your registration. Finally, pay the $50 registration fee.
Those who are enrolled in a government assistance program may be eligible to receive their ID card at a discounted rate.
Once you submit your application, it can take approximately two weeks to receive your ID card in the mail.
Renewing Your Medical Marijuana Card
Registered patients and caregivers are both responsible for renewing their registration every year. Pennsylvania medical marijuana cards are valid for a one-year period only, after which they must be renewed.
As part of the renewal process, patients must see a licensed marijuana doctor to confirm that a medical marijuana treatment plan is still necessary. Pennsylvania residents are not required to visit the same doctor from whom they received the original or previous medical cannabis evaluation.
Thirty days prior to the medical marijuana card's expiration date, the state will send patients and caregivers an email with directions for how to renew.
Where Can I Consume Medical Marijuana in Pennsylvania?
It is illegal to consume medical marijuana on public property or on federal grounds.
Patients are welcome to consume medical marijuana at home, or at another private residence with the owner's permission.
It is illegal to consume medical marijuana while operating a vehicle in Pennsylvania.
Be advised that Pennsylvania laws concerning marijuana possession and consumption in the workplace remain murky at best. Although PA has passed a law that outlaws employers from discriminating against an employee for being a medical marijuana user, they can still discipline or fire an employee if their job function requires them to work with the following:
High-voltage electricity
Public utilities
Confined spaces
Heights
Public health or safety
Certain chemicals
Is Recreational Marijuana Legal in Pennsylvania?
Though almost all the states surrounding Pennsylvania have legalized recreational cannabis for adult users 21 and over, Pennsylvania has yet to pass any law legalizing recreational use.
The cities of Pittsburgh and Philadelphia have decriminalized possession of recreational marijuana, as long as it does not exceed one ounce. Possession of marijuana by non-cardholders remains illegal throughout the rest of the state.
If you have a valid Pennsylvania medical marijuana card, you're encouraged to have your MMJ ID on you at all times, especially if you're in possession of cannabis.
How Do I Find Marijuana Dispensaries in Pennsylvania?
Pennsylvania has several licensed medical marijuana dispensaries, including locations in Philadelphia, Pittsburgh, Allentown, Lancaster, Scranton, and York.
You can use our dispensary locator to find dispensaries in your area. Just type in your ZIP code to see what's nearby.
When visiting a dispensary, make sure you have your medical marijuana ID card with you. Only cardholding program participants or their caretakers are granted access.
Pennsylvania dispensaries cannot dispense more than a 90-day supply (192 medical marijuana units) of medical marijuana to a patient or caregiver, until they have a 7-day supply (or less) remaining.
Pennsylvania law states that the following count as a single unit of medical marijuana:
3.5 grams of medical marijuana flower
100 milligrams of THC-infused products, such as pills, capsules, oils, liquids, tinctures, or topicals
1 gram of medical marijuana concentrate
You cannot visit other dispensaries to purchase more than the state-mandated limit. Because all medical marijuana dispensaries in Pennsylvania have access to the purchases you've made using your MMJ card, they can see how much cannabis you've purchased, as well as where and when.
Pennsylvania does not charge a sales tax for medical cannabis products.
When transporting medical marijuana, make sure that it is secured inside of a sealed container, preferably in the trunk of the vehicle. Remember: federal law has made it illegal to transport marijuana across state lines. It does not matter if the states you're traveling to or from have legalized the use of cannabis.
Unfortunately, Pennsylvania does not offer reciprocity to medical marijuana patients from other states. That means that Pennsylvania dispensaries will not recognize an out-of-state medical marijuana card.
Can Pennsylvania Medical Marijuana Patients Grow Their Own Plants?
At this time, it is illegal in Pennsylvania to grow medical marijuana at home.
However, some Pennsylvania lawmakers are hoping to change that in the future. They are arguing that cannabis cultivation at home would benefit patients who live several hours from the closest dispensary. As prices rise, home cultivation could also make medical marijuana more accessible for low-income patients.
For now, it is a felony to cultivate marijuana at home, even if the person has no intention to sell it. The punishment includes a $15,000 fine and anywhere from 2.5 to 5 years in jail.
Conclusion
If you're suffering from a painful health condition and curious about Pennsylvania's medical marijuana program, we hope this article answered some of your questions.
Relief is available, and with the extensive variety of cannabis products now on the market, you can find something that makes you feel better in just a few simple steps.
Visit Marijuana Doctors now to book your first appointment with a knowledgeable marijuana physician.
Up Next: From Smoking to Dabbing to Edibles, How Long Does a Cannabis High Last?