Doctors in Oregon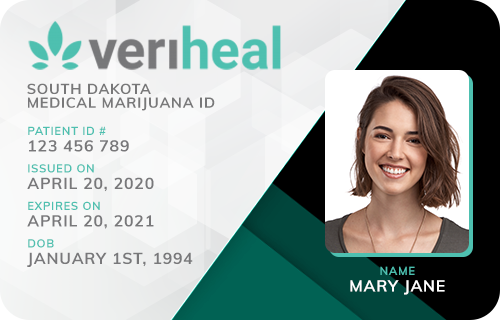 Veriheal

Verified
Yoncalla, OR
(99) Reviews











(99) Reviews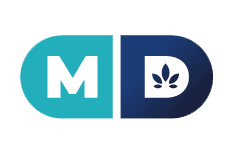 MD Prime

Verified
Yoncalla, OR
(42) Reviews











(42) Reviews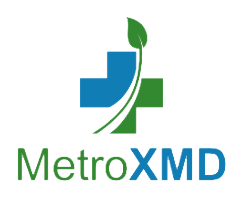 MetroXMD

Verified
Yoncalla, OR
(15) Reviews











(15) Reviews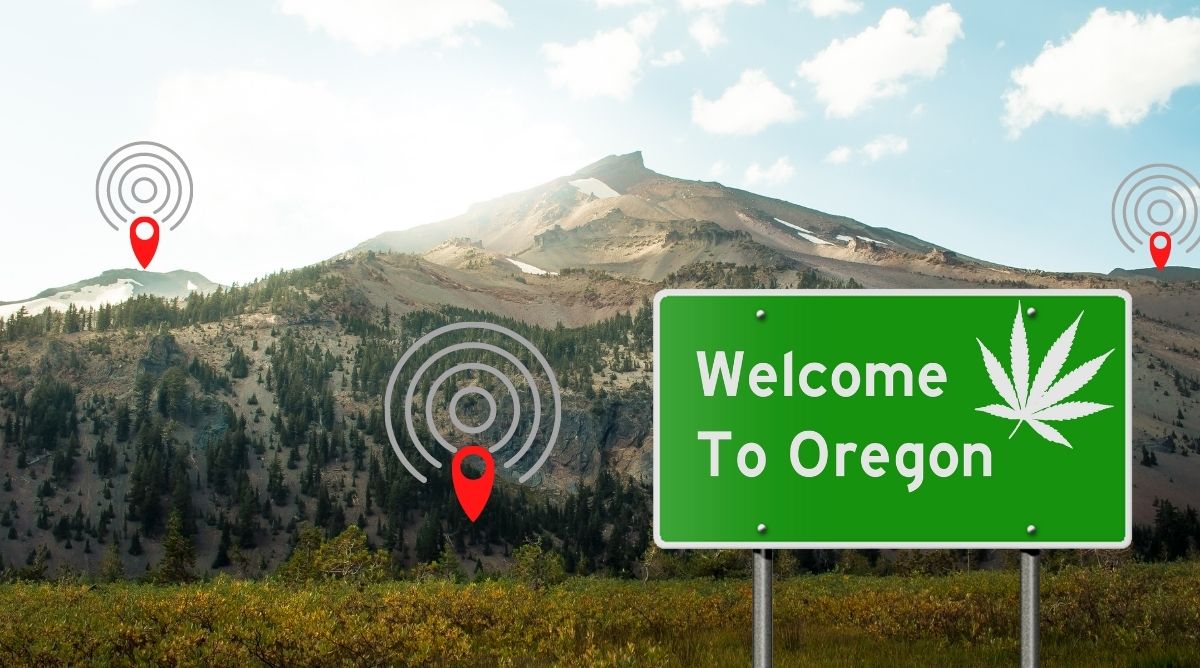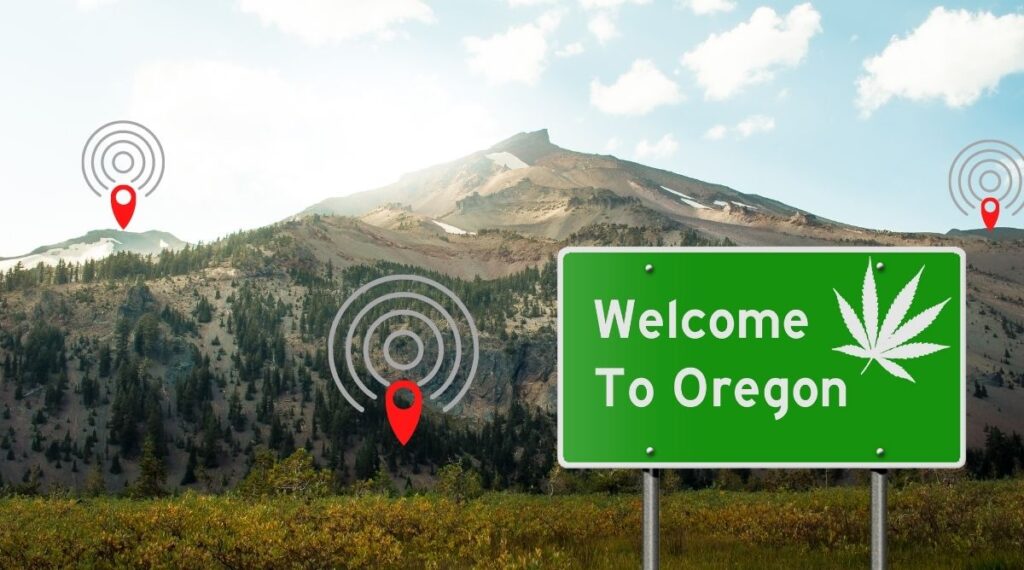 Oregon has always championed the legalization of medical marijuana. Many come to Oregon for its beautiful forests and breathtaking coastline, but it's often their progressive approach to cannabis that convinces people to stay.
Of course, the state still enforces laws and regulations that can limit a person's ability to access medical marijuana. If you live in Oregon and want to use medical marijuana, it's important to know the laws and how they could affect your access.
Our extensive guide to medical marijuana laws in the Beaver State will teach you everything you need to know.
Is Medical Marijuana Legal in Oregon?
Medical marijuana is legal in Oregon — and has been for quite a while. The state first legalized medical marijuana in 1998 for the treatment of certain medical ailments.
Oregon's history and relationship to marijuana has been rather relaxed. In 1973, it became the first state to decriminalize marijuana possession. It has continued to broaden its regulations to allow people to possess and cultivate marijuana, and made recreational marijuana legal in 2015.
Although adults in Oregon can legally purchase, possess, and partake in recreational marijuana, people who have a medical marijuana card are subject to different possession limits. Those who qualify for medical marijuana can use it to help ease symptoms of their medical condition.
Who Qualifies for a Medical Marijuana Card in Oregon?
A person must meet certain qualifications before they can obtain a medical marijuana card in Oregon.
The state originally legalized medical marijuana to ease the symptoms of specific medical conditions. In addition to restrictions on the type of medical conditions that qualify, there are also age restrictions.
Age Restrictions for Medical Marijuana Cards
In Oregon, adult patients can legally obtain a medical marijuana card.
Patients under the age of 18 can also qualify for a medical marijuana card, but will need a caregiver (typically a parent or legal guardian) to fill out a Minor Declaration Form on their behalf. The caregiver will be in charge of the storage and distribution of medical marijuana for the qualifying patient who is underage.
Qualifying Medical Conditions
Oregon law provides a list of qualifying medical conditions for obtaining a medical marijuana card.
Some of the medical conditions that qualify for medical marijuana include, but are not limited to:
Multiple Sclerosis
Cachexia
Cancer
Epilepsy
Persistent Muscle Spasms
Post Traumatic Stress Disorder (PTSD)
Glaucoma
HIV/AIDS
Medical conditions that cause severe pain
If a person suspects they may have a medical condition that qualifies, they should schedule a consultation with their physician.
According to Oregon law, a patient must see a physician who has the primary responsibility for overseeing the treatment of their particular medical condition. For example, a cancer patient should speak with their oncologist – not their family doctor – about using medical marijuana to treat their cancer-related symptoms.
The patient's physician will evaluate them and confirm if their condition qualifies for medical marijuana. Next, the doctor will fill out an Attending Provider Statement (APS) form, which is necessary to complete the application for an Oregon MMJ card.
Doctors can also provide the patient with a copy of the relevant portions of their medical records, in place of completing the APS form.
You Might Like: Choosing the Right Cannabis Strain: Therapeutic Differences Between Indica vs Sativa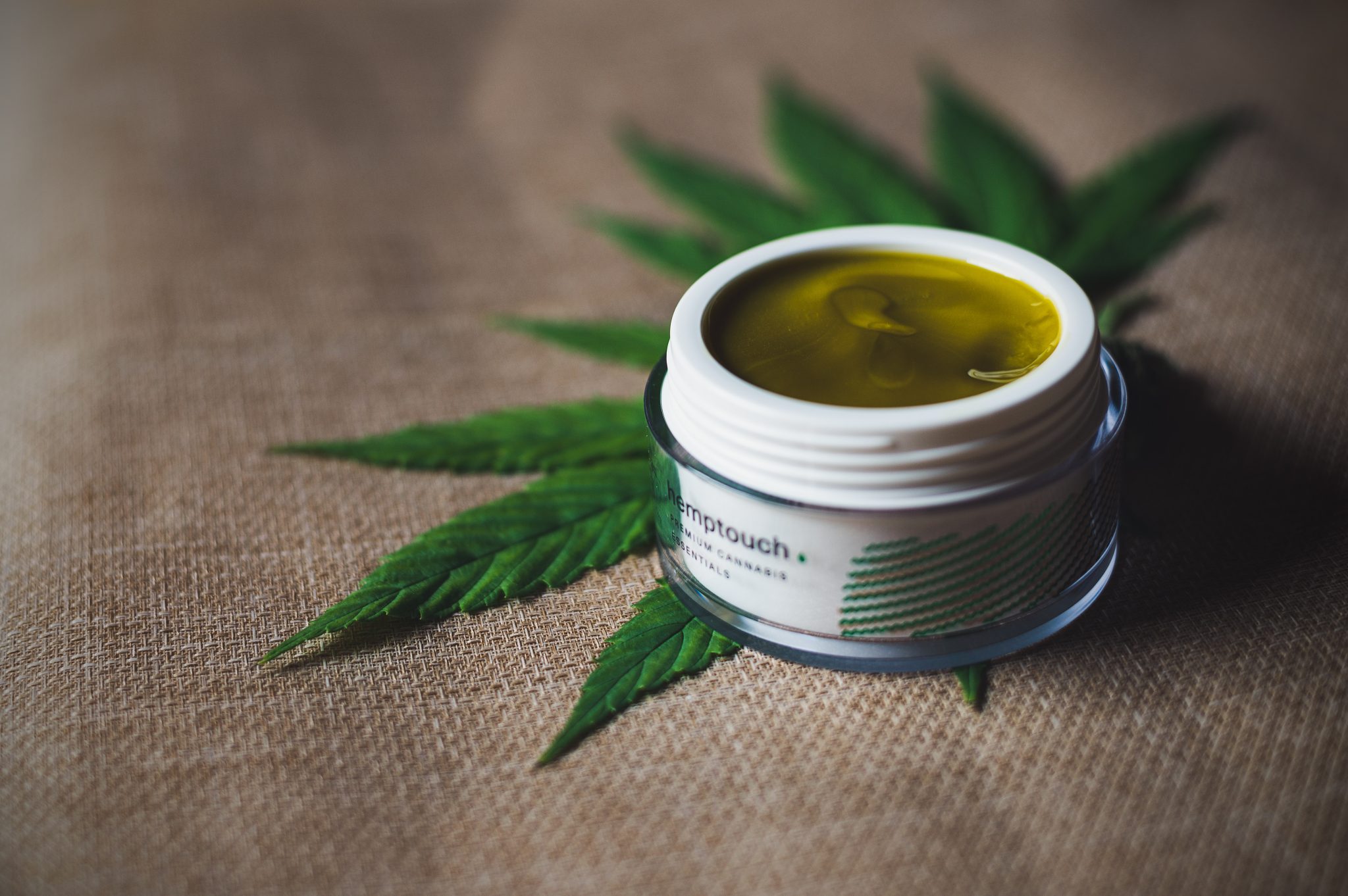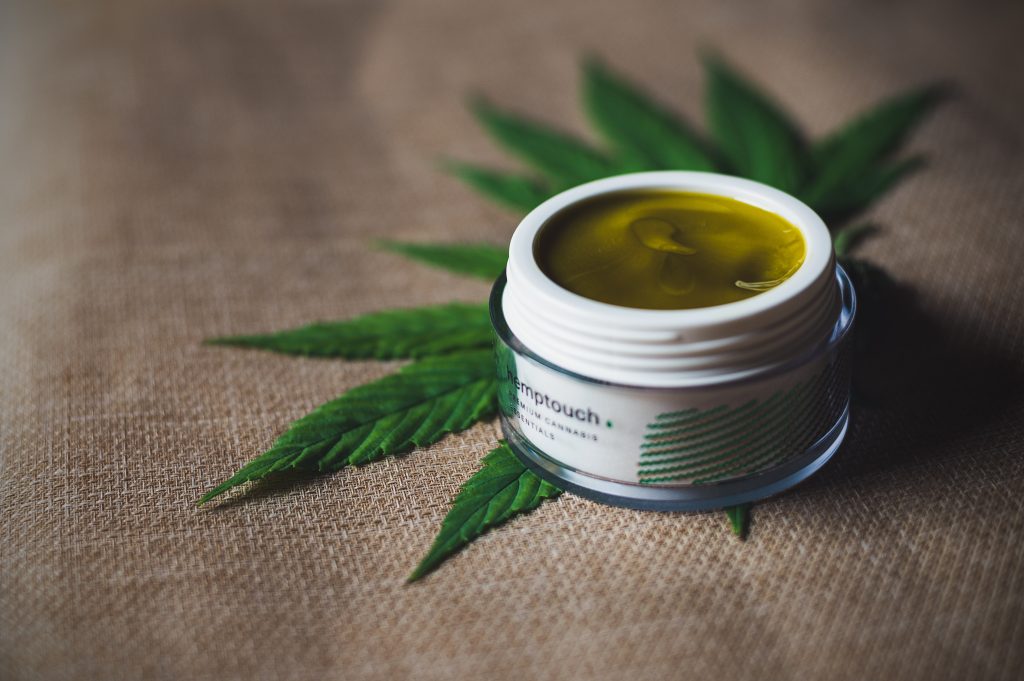 How Do I Get a Medical Marijuana Card in Oregon?
Applying for an Oregon medical marijuana card is straightforward and simple.
After you see your doctor and get a signed Attending Provider Statement, visit the website for the Oregon Medical Marijuana Program (also known as the OMMP). You can then create a patient account and electronically submit your application form.
How to Find a Physician
Oregon has an extensive network of medical professionals who can help patients identify whether medical marijuana is the right choice for their treatment plan. Speak with your doctor or visit the online directory at Marijuana Doctors to find a list of nearby doctors, dispensaries, and other resources for medical marijuana.
The doctor will need to complete an Attending Provider's Statement to verify that they have evaluated and qualified you for an Oregon MMJ card. The statement must include an official diagnosis of a qualifying, debilitating medical condition, as well as the doctor's opinion that marijuana can ease the symptoms of the condition.
Note that the doctor who completes the Attending Provider's Statement must also be the primary doctor who is treating you for the qualifying medical condition.
How to Complete the Online Application Form
Oregon makes it easy to apply for a medical marijuana card online.
Visit the Oregon Medical Marijuana Program portal on the Oregon Health Authority website. Once you create a patient account, you can complete the application form, upload supporting documents (such as the Attending Provider's Statement), and pay the application fee.
You can also find an extensive list of FAQs to help you answer any questions you may concerning the status of your application.
Supporting Documents
You will need to upload supporting documents with your application. These documents include:
Your doctor's completed and signed Attending Physician's Statement.
Medical records that are relevant to your qualifying medical condition (if you will be providing them instead of an Attending Physician's Statement).
A copy of a valid photo ID from the state of Oregon, to prove that you are an Oregon resident. The photo ID can be either your driver's license, state identification card, or passport.
Fees
The standard application fee for a medical marijuana card in Oregon is $200.
However, it's a good idea to check if you qualify for a reduced rate. Oregon allows medical marijuana applicants to pay a lower fee if they meet certain conditions.
You can find reduced rates in Oregon through SNAP, OHP, SSI, or US military service:
SNAP rates are $60
OHP rates are $50
SSI or US Military service discount rates are $20
You can work with your physician or contact the OHA to determine if you qualify for one of the above rate reductions.
Does Oregon Restrict How Much Cannabis I Can Use or Possess?
The laws for cannabis use and possession are a bit more relaxed in Oregon than in most states. Having said that, the state still places some restrictions on how much cannabis someone can possess or grow.
Keep in mind that cannabis is still illegal at the federal level. Marijuana is only legal at the state level in specific states, and each state will have its own set of laws and regulations. What applies in Oregon may not apply in other states, and vice versa.
Recreational Marijuana Laws in Oregon
Recreational marijuana use has its own laws and limits when compared to medical marijuana use. In Oregon, adults over the age of 21 can purchase and possess marijuana.
Growing Marijuana in Oregon
Some people prefer to grow their own marijuana products than to shop at a dispensary.
Oregon limits how much marijuana a person can grow and cultivate at home. The restrictions are different depending on whether the person is growing cannabis for medical use or recreational use.
Per household, medical cannabis growers may possess:

Up to 6 mature plants or 12 immature plants that are 24 inches or taller, or
36 immature plants under 24 inches

Per household, recreational growers may possess:

Up to 4 plants per private household
If you rent the property where you live, you are responsible to obtain your landlord's approval before using the rental property as a cannabis grow site.
If you don't want to grow your own cannabis, you can purchase it from an OLCC-licensed retail store or medical dispensary.
Purchase Limits and Taxes: Medical Marijuana Products
In the state of Oregon, medical marijuana patients who are 21 or older may purchase:
24 ounces of usable marijuana (1 ounce from a recreational dispensary)
16 ounces of a solid-form medical cannabis product
72 ounces of a liquid-form medical cannabis product
16 ounces of a cannabis concentrate
50 cannabis seeds
4 immature plants
The above limits dictate how much a person can buy from a dispensary on the same day.
Medical marijuana is not subject to a cannabis sales tax or excise tax in Oregon.
Purchase Limits and Taxes: Recreational Marijuana Products
Recreational marijuana purchase and possession limits are different per individual and household. If you are an individual you are allowed to have the following products on you:
2 oz usable marijuana (as of April 1, 2022)
1 oz cannabinoid extracts or concentrates
16 oz cannabinoid product in solid form
72 oz cannabinoid product in liquid form
10 marijuana seeds
4 immature plants
If you are in your private home, you are allowed to have up to 8 oz of usable marijuana in your possession. It's important to stick with the limits, as anything over this is illegal in the state of Oregon.
Recreational marijuana is subject to a 17% sales tax on every purchase of marijuana. The state also allows local cities and counties to vote to impose an additional marijuana sales tax of up to 3%.
If passed, a current bill in the Oregon state legislature (HB 2505) could authorize Oregon cities and counties to vote for an additional marijuana sales tax up to a maximum of 10%, which is an increase from the current maximum of 3%.
For the reasons outlined above, it's wise to check with your local government and confirm the marijuana sales tax rate that currently applies.
Public Consumption
Public consumption is not legal in Oregon.
You may possess, but not use, marijuana in public up to a limit of 1 ounce.
Just like alcohol, it is not legal to operate a motor vehicle while under the influence of marijuana. Doing so will result in an arrest for Driving Under the Influence (DUI).
People can legally consume marijuana in Oregon when on private property. However, you may need to obtain permission from your landlord before attempting to grow, possess, or use cannabis when you are living on a rental property or in a shared unit, such as an apartment building.
Additional restrictions on cannabis use when a person is on private property:
You may not consume marijuana while occupying a hallway, a lobby, or a pool at an apartment complex or hotel.
You can consume marijuana while occupying a temporary lodging, such as a hotel or vacation rental, but only at the discretion of the property owner.
Check Out: Understanding the Therapeutic Potential of Cannabis Terpenes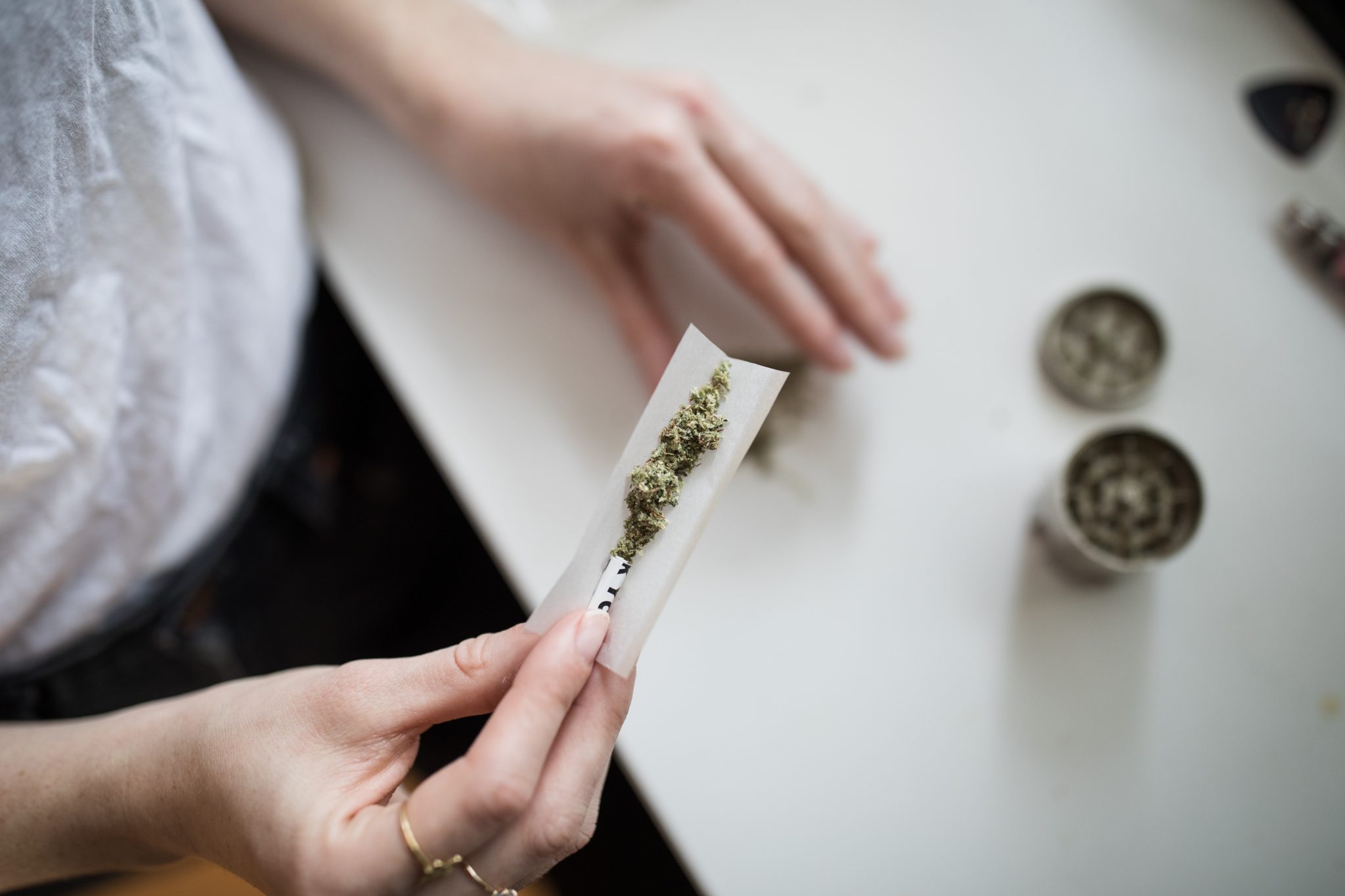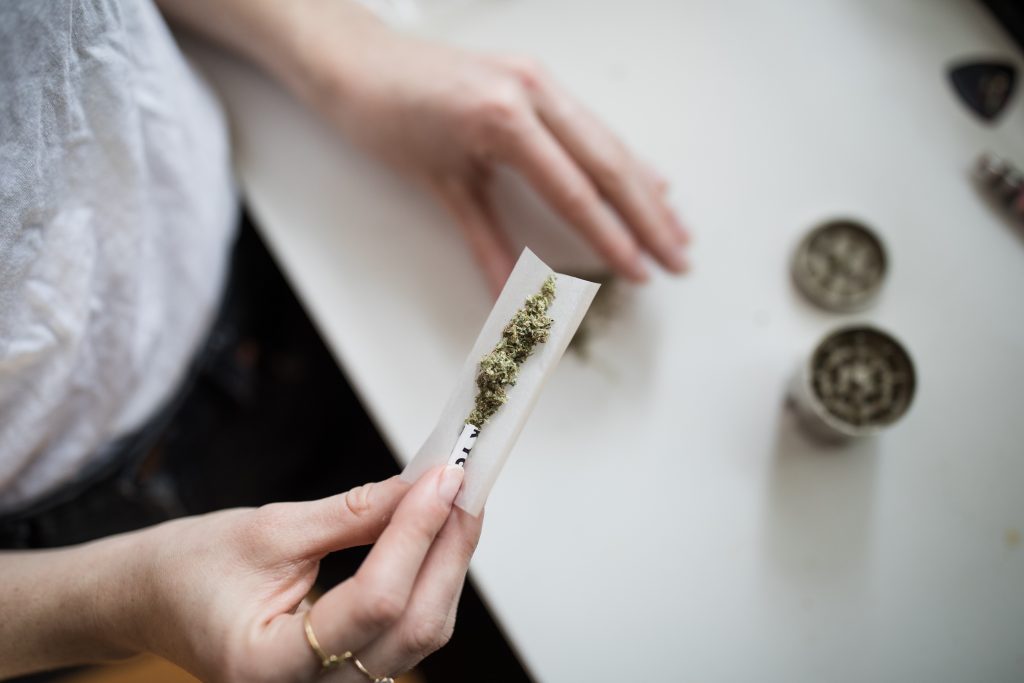 Can Oregon Medical Marijuana Cardholders Buy Higher-Grade Cannabis?
One of the best reasons to apply for a medical marijuana card in Oregon is that you can access higher-grade cannabis.
Higher-grade cannabis may be more potent for providing pain relief, and other therapeutic benefits, when used for the treatment of qualifying, debilitating medical conditions.
People who have an Oregon medical marijuana card can buy individual packages of cannabis up to 100mg THC content (per package). There is no maximum limit on the serving size for medical-grade edibles. Dispensaries and retailers are also not required to divide medical marijuana edibles into smaller serving sizes.
As of April 1, 2022, the THC content limit for recreational marijuana has increased from 50mg THC per package to 100mg THC per package. Retailers are still required to score or divide edibles into smaller serving sizes of 10mg if the package content will exceed 55mg.
What Are the Medical Guidelines for Oregon Providers Who Want to Recommend Medical Marijuana?
Healthcare providers in Oregon should become as knowledgeable as possible about the medical and therapeutic benefits of the cannabis plant.
Not every patient who asks about medical marijuana will have a medical condition that qualifies them for a medical marijuana card under Oregon state law. Be sure that you understand which conditions qualify, and whether including cannabis in the patient's treatment plan will aid their symptoms.
If you would like to recommend medical marijuana, you must be considered an attending provider in the state of Oregon. You must also be the primary treatment provider for the patient's diagnosed medical condition for which they would be using the medical marijuana.
An attending provider can include:
Doctors of Medicine (MD) or Doctors of Osteopathy (DO)
Physician Assistants
Nurse Practitioners
Clinical Nurse Specialists
Certified Registered Nurse Anesthetists
Naturopathic Physicians
Conclusion
Medical marijuana can provide incredible therapeutic benefits for the treatment of certain medical diagnoses and ailments.
In Oregon, it's easy to work with a physician to figure out if medical marijuana is the right treatment option for a patient. Speak with your attending physician or find a doctor with medical marijuana expertise at Marijuana Doctors. Their extensive directory of local doctors and medical marijuana dispensaries can connect you with the necessary resources.
Up Next: The Science of Storage: Maximizing Potency and Flavor in Cannabis Preservation