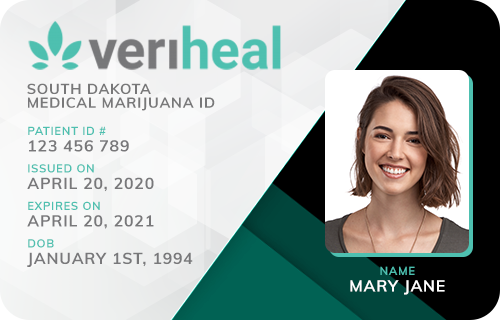 Veriheal

Verified
Yorklyn, DE
(99) Reviews











(99) Reviews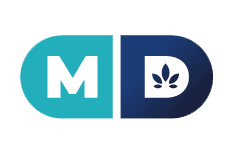 MD Prime

Verified
Yorklyn, DE
(42) Reviews











(42) Reviews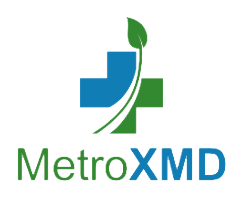 MetroXMD

Verified
Yorklyn, DE
(15) Reviews











(15) Reviews











General Info
Medical cannabis is improving health and transforming the lives of thousands of Delaware residents who suffer from various health symptoms and medical conditions. Despite having active medical cannabis laws since 2011, many residents remain unaware of how beneficial medical marijuana truly is and how it can provide much-needed relief to their symptoms.
Age Requirements for a Delaware Medical Marijuana Card
Residents must be 18 years of age or older to apply to the Delaware medical marijuana program. Patients younger than 18 may apply to register for marijuana treatments, but they must have the approval of their parent or legal guardian.
Residency Requirements for Medical Cannabis Card Applicants
Delaware is consistently ranked as one of the best states to live in across the country. Though home to seasonal and lifelong residents, medical cannabis privileges are extended to permanent residents only. Applicants must show proof of residency in the form of a state-issued identification or driver's license with their applications.
Qualifying Conditions in Delaware
The Delaware department of health oversees the state's medical cannabis program. Only the following medical conditions are recognized for medicinal marijuana treatment in the state of Delaware.
Terminal illness
Cancer
Positive status for human immunodeficiency virus (HIV)
Acquired immune deficiency syndrome (AIDS)
Decompensated cirrhosis
Amyotrophic lateral sclerosis (ALS or Lou Gehrig's Disease)
Post-traumatic stress disorder (PTSD)
Intractable epilepsy
Autism with self-injurious or aggressive behavior
Seizure disorder
Glaucoma
Chronic migraines
Persistent headaches
Alzheimer's disease
Any chronic or debilitating medical disorder that results in any of the following symptoms:
Cachexia or wasting syndrome
Severe, debilitating pain that's resistant to previously prescribed medication or surgical measures for more than three months
Serious side effects from conventional treatments, such as intractable nausea, seizures or severe and persistent muscle spasms, not limited to those characteristics of multiple sclerosis
Medical cannabis treatments are also available to minors with any terminal illness-related symptom listed below:
Pain
Anxiety
Depression
Seizure disorder
Severe debilitating autism
A chronic or debilitating disease or medical condition where they have failed treatment involving one or more of the following symptoms: cachexia or wasting syndrome; intractable nausea; severe, painful, and persistent muscle spasms; and chronic debilitating migraines and new daily persistent headache that are refractory to conventional treatment and interventions.
Delaware also allows patients suffering from anxiety to apply for a medical marijuana card. However, treatment options are limited to CBD-rich medical marijuana products. The only medical cannabis products available for them are products with 15 percent or higher CBD content and 7 percent or less THC content.
Cost of Medical Marijuana Card
The state of Delaware charges a $50 fee for medical marijuana registry cards. This price is nonrefundable and also applies to renewing applicants.
Living Great Medical Associates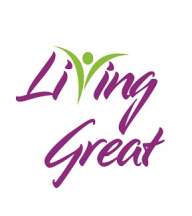 Living Great Medical Associates

Location:
Dover, DE
(0) Reviews

(0) Reviews

Aspire Integrative Care - Online Doctor Visits
Aspire Integrative Care - Online Doctor Visits

Location:
Hockessin, DE
(28) Reviews

(28) Reviews

DE Green Medical - Lewes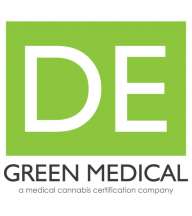 DE Green Medical - Lewes

Location:
Lewes, DE
(33) Reviews


(33) Reviews


DE Green Medical - Georgetown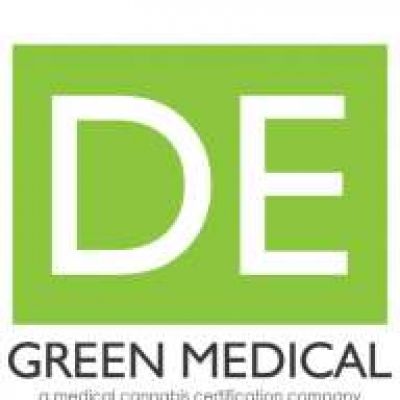 DE Green Medical - Georgetown

Location:
Georgetown, DE
(0) Reviews

(0) Reviews

DE Green Medical - Wilmington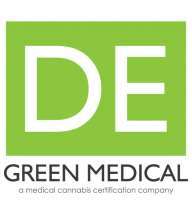 DE Green Medical - Wilmington

Location:
Wilmington, DE
(3) Reviews


(3) Reviews


Canna Care Docs - Wilmington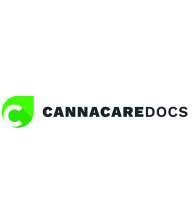 Canna Care Docs - Wilmington

Location:
Wilmington, DE
(5) Reviews

(5) Reviews

DE Green Medical - Dover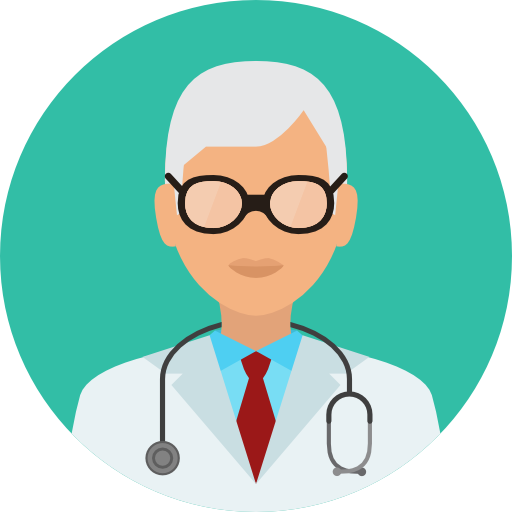 DE Green Medical - Dover

Location:
Dover, DE
(0) Reviews
(0) Reviews
Details About the Medical Marijuana Process in Delaware
To qualify for the Delaware Medical Marijuana Program (DMMP), applicants must be of legal age, have documentation proving their qualifying condition. They must also undergo a health evaluation with an approved marijuana physician or medical provider (MD, DO, APRN, or PA) to receive physician certification for marijuana treatment.
Minors interested in joining the DMMP registry must have written approval from a parent or guardian and certification from a qualified pediatric neurologist, gastroenterologist, pediatric oncologist, or pediatric palliative care specialist.
Frequently Asked Questions About Medical Marijuana in Delaware
Despite its popularity, many residents have concerns about medical cannabis that range from how to get a medical marijuana registry card to where to find qualified cannabis doctors or licensed marijuana compassion centers or dispensaries. Please review the following information for the answers to any lingering questions and more.
How to Find a Reputable Medical Marijuana Doctor in Delaware
With thousands of qualified medical providers, finding the right physician to see and discuss potential cannabis dosing and consumption recommendations with may seem like a daunting task. To make it more convenient and less challenging for patients to get their medical marijuana treatments faster, check out our Find a Doctor locator to find credible marijuana doctors in Delaware.
How Long Are Medical Marijuana Recommendation Cards Valid?
Medical marijuana compassionate use cards (MMCUCs) are valid for a period of 365 days from the date of issue. Patients must submit an application and pay all associated fees for renewal before their cards expire in order to continue using cannabis for medicinal purposes. Medical marijuana health recommendation recertifications fees vary by medical provider.
How to Replace Lost, Stolen, or Damaged Marijuana Cards
Residents who need to replace their lost, stolen, or damaged MMCUCs must visit the DMMP office in person to request a replacement or apply by postal mail. There is a $20 replacement fee for cannabis compassionate use cards.
Delaware Medical Cannabis Patient Limits and Products Available
Medical marijuana is available in a wide variety of products for patients to use for treatment. Delaware medical cannabis patients can procure up to 6 ounces or one-month's supply of medicinal cannabis in the following forms:
Edibles
Concentrates
Tablets and pills
Oils
Flower
Although patients with valid marijuana treatment cards can purchase up to the 6-ounce limit, they are only allowed to purchase up to 3-ounces of medical cannabis every 14 days. Individual and daily cannabis allotments are at the discretion of the certifying marijuana doctor.
What Is a Caregiver?
Delaware residents seeking caregiver privileges must apply to the DMMP for approval. The requirements for the caregiver application are below:
Be of legal age (21) or older<
Provide proof of identity and residency, i.e., driver's license or state identification card<
Pass a criminal background check
Be the legal guardian or parent of a minor marijuana registry patient
Certify they will have no more than 5 valid patients at any given time.
Pay the required application fee of $50
Applicants with certain felony offenses are barred from the medical marijuana caregiver program.*
Locate Delaware Dispensaries
Dispensaries are referred to as compassionate centers in Delaware. To eliminate confusion and ensure marijuana medicine is secured from reputable sources, patients are allowed to visit any of the licensed, compassionate centers across the state.
To locate the nearest compassionate marijuana treatment center nearest you, use this Find a Dispensary locator.
Why Choose Marijuana Doctors
Marijuana Doctors is a fast-growing medical cannabis network that maintains a comprehensive database of medical marijuana physicians, dispensaries, treatment centers, and information for the medical cannabis community. We thoroughly screen all medical providers, dispensaries, and industry resources to help patients quickly access the services and support they need to medicate safely with cannabis.
Talk to a Doctor
Getting approved for medical marijuana treatment cards is fast and convenient. Contact Marijuana Doctors today so you can start safely medicating with marijuana for relief.